Jana Kramer Accuses Estranged Husband Mike Caussin Of 'Adultery,' Cheating Again Was The 'Final Straw'
Jana Kramer's divorce from estranged husband Mike Caussin is underway, with the singer reportedly citing her ex's infidelity as one of the reasons for their split.
Article continues below advertisement
In the divorce documents, Kramer listed her reasons for separating from the former NFL player as "inappropriate marital conduct, irreconcilable differences and adultery."
Kramer is also seeking alimony from Caussin and asking him to cover her legal fees for their divorce, the documents report.
Article continues below advertisement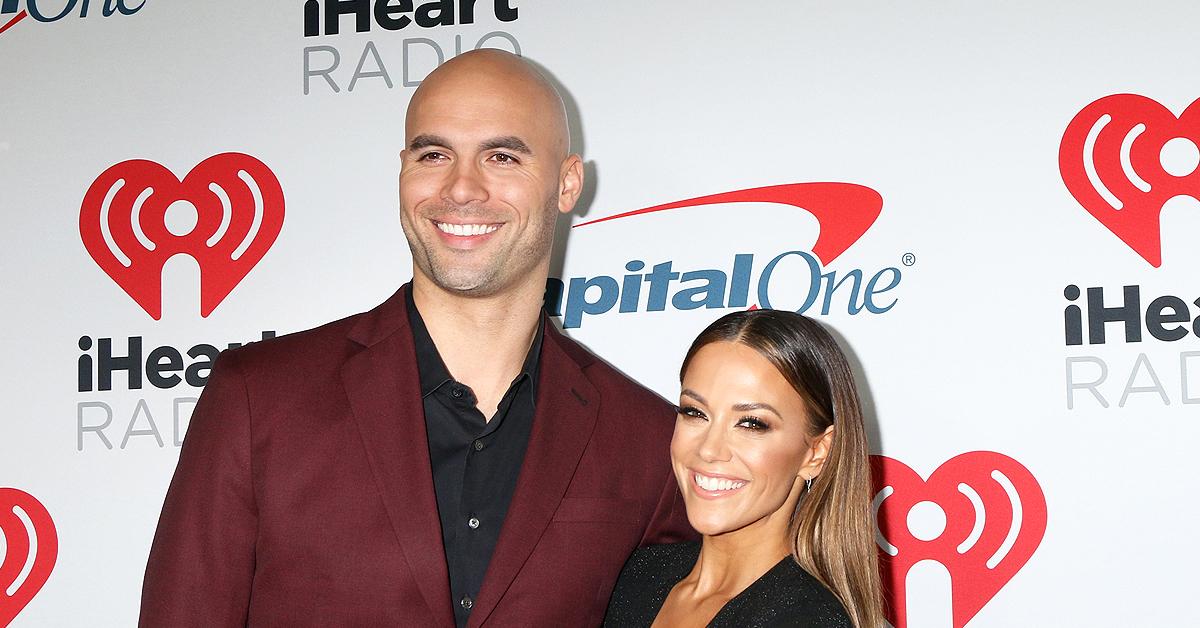 In addition, the estranged couple — who wed in 2015 — had a postnuptial agreement, according to the documents, obtained by E! News on Monday, April 26, stating the One Tree Hill alum wants to share custody of their children: daughter Jolie, 5, and son Jace, 2.
Article continues below advertisement
The brunette beauty's reasoning to call off their marriage shouldn't come as a surprise since their tumultuous relationship had a lot to do with Caussin's infidelity over the years and a lack of trust between the two.
Article continues below advertisement
The soon-to-be single mama insisted that she tried hard to save their marriage but had to give up in the end. "I've fought y'all. I've loved hard. I've forgiven. I've put the work in. I've given everything I have, and now I have nothing else to give," she wrote at the time.
Article continues below advertisement
Kramer and Caussin have had their fare share of challenges in their relationship, with the duo separating in 2016 — less than a year after welcoming their daughter — because the athlete had been unfaithful. At the time, Caussin entered into treatment for sex addiction after his wife gave him an ultimatum, and the pair renewed their vows the following year.
However, it looks like treatment didn't stick for Caussin, since a source told Us Weekly that Kramer "uncovered once again that he cheated on her," which was the "final straw" in their marriage.
Article continues below advertisement
Article continues below advertisement
"It was the exact pattern that's happened numerous times [before]," the insider explained, adding that this was the "last time she could forgive him."
As of now, Caussin is "out of the house," another insider dished.
Article continues below advertisement
And while Kramer was the one to call it quits, she has been having a hard time with their split. She's "pretty heartbroken and distraught" over the whole situation, a source revealed; however, the musician has no plans to reconcile with the handsome hunk.
"This time she's said it's over for good," the insider insisted. "She wouldn't have filed for divorce if she wasn't serious about it."
Article continues below advertisement
Meanwhile, Kramer is hoping to keep things civil with her ex since they still work together on their "Wine Down with Jana Kramer and Mike Caussin" podcast. The "logistics are still being worked out" about their future as cohosts, another insider explained of their unusual situation.
Article continues below advertisement
Kramer, 37, may be keeping her split with Caussin, 34, under wraps for now, but she will eventually "open up about the marriage ending," another source revealed, noting that she has never been one to hide her emotions.
The insider added that she chooses to share her personal problems with her fans because she knows that she can serve as a support system for those who are also struggling with similar problems.
"She doesn't hide her emotions and hasn't hid the fact that she and Mike were having problems. Yes, she has family and friends to lean on, but she's really leaned on the support of her fans," the insider said. "She'll get DMs and comments from people saying they've gone through similar situations and that really helps her."