NEWS
Jennifer Aniston Silences Haters by Turning Off Instagram Comments After Jamie Foxx Antisemitism Scandal Made Her 'Sick'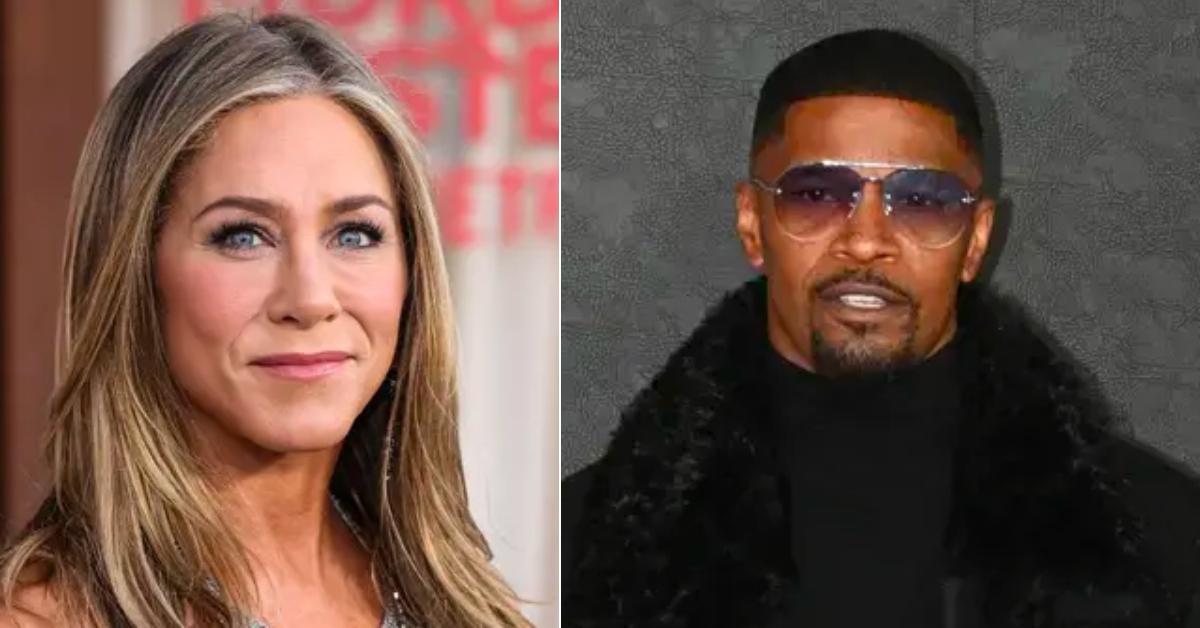 Jennifer Aniston shut down her haters after facing backlash for allegedly "liking" a post uploaded by Jamie Foxx that was deemed antisemitic by social media users.
Controversy brewed over the weekend when Foxx shared a seemingly offensive post on Friday, August 4, that read: "They killed this dude name Jesus … What do you think they'll do to you???!"
Article continues below advertisement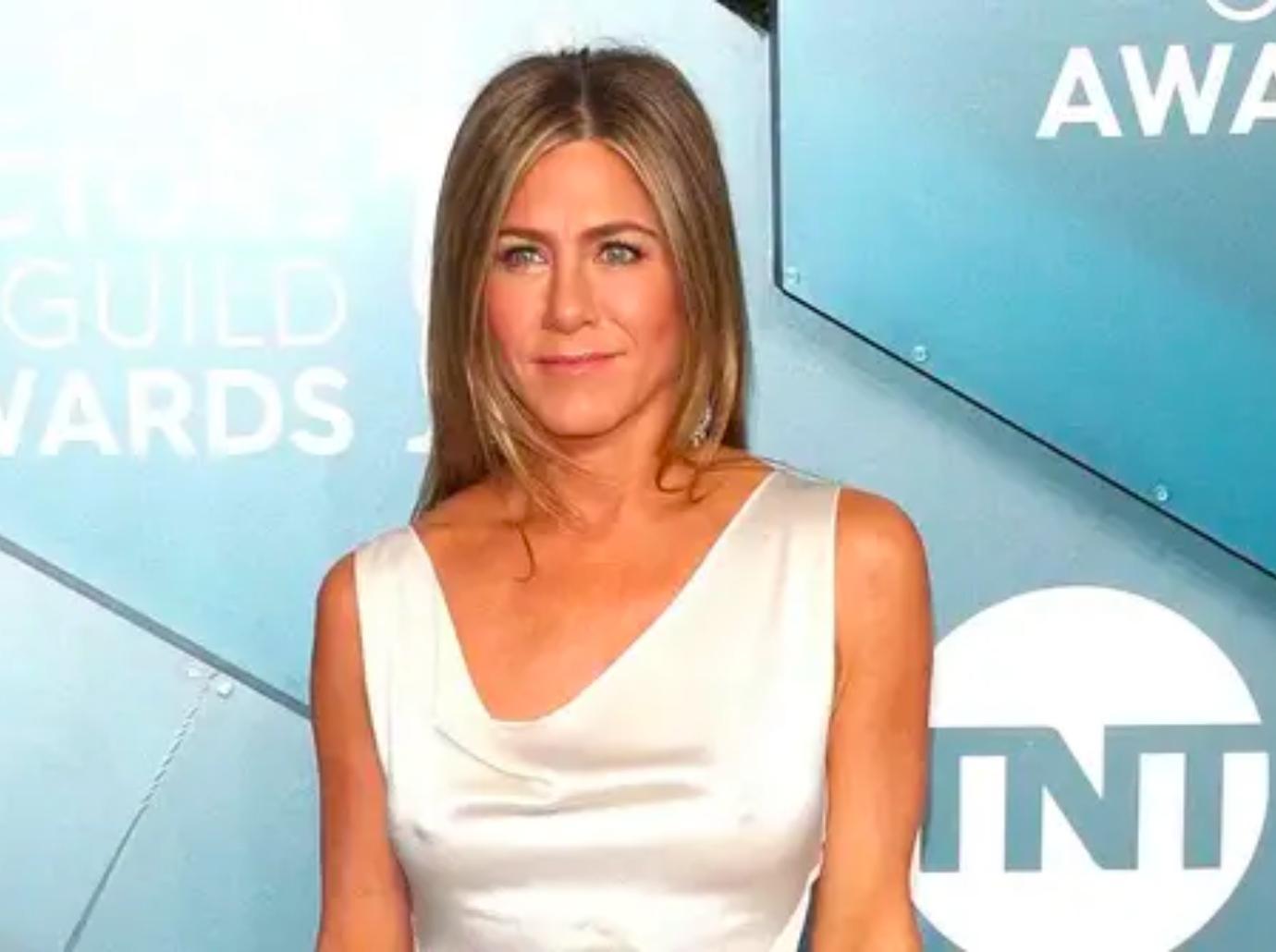 A screenshot of the post showed it had been liked by the Friends actress, causing her comments section to be flooded by Instagram users who grew angry at her for appearing to approve of Foxx's remarks.
Before shutting off her comments section completely, Aniston took to her Instagram Story to speak out and denounce antisemitism while also denying that she liked the post.
Article continues below advertisement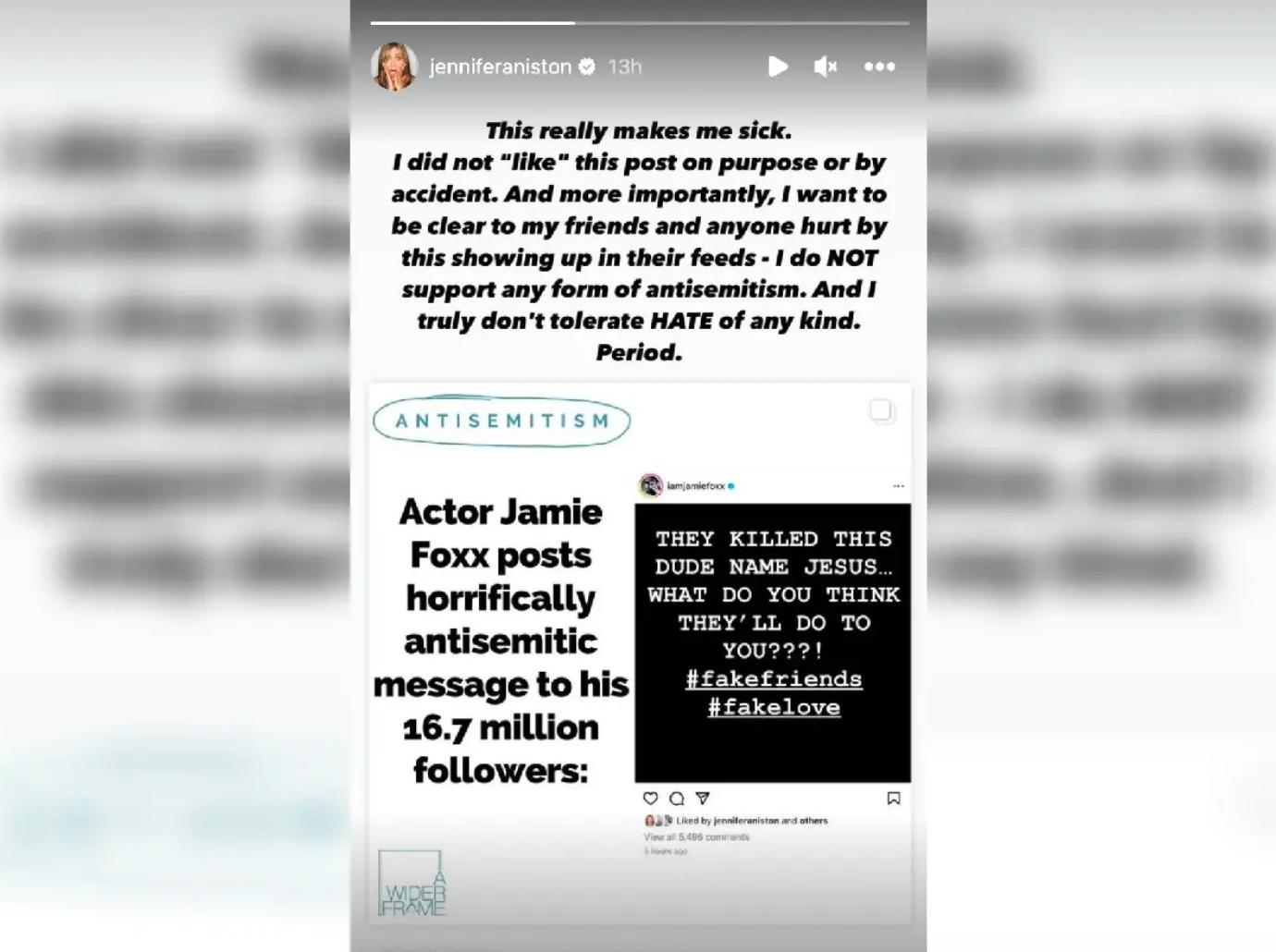 "This really makes me sick. I did not 'like' this post on purpose or by accident," Aniston wrote on Friday in the midst of backlash. "And more importantly, I want to be clear to my friends and anyone hurt by this showing up in their feeds — I do NOT support antisemitism.
"And I truly don't tolerate HATE of any kind. Period," the 54-year-old concluded.
Article continues below advertisement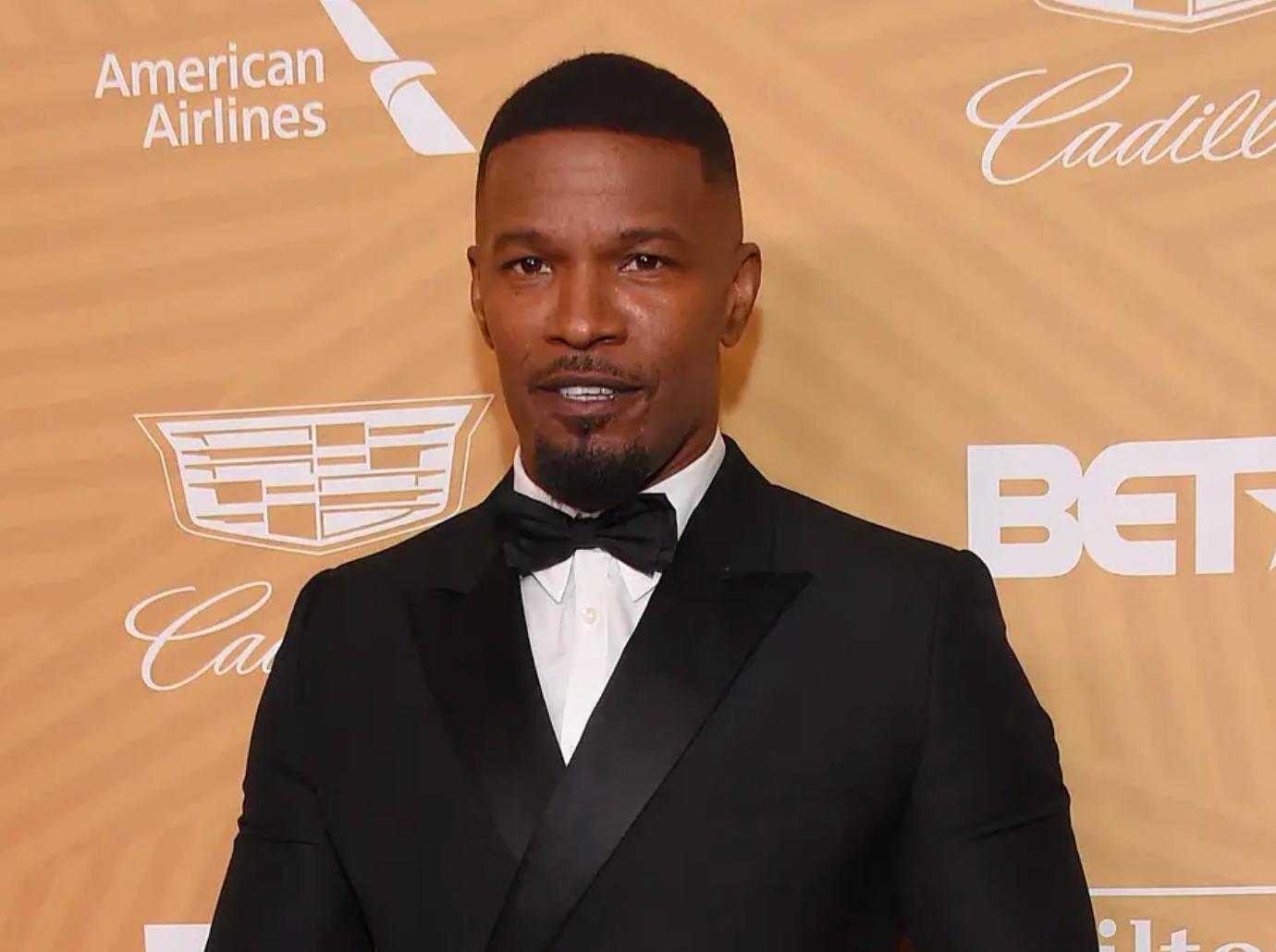 Her statement didn't seem to satisfy offended social media users, as they continued to attack the award-winning actress in her comments sections — until she had enough and decided to shut that option down completely.
Foxx also took to Instagram after his initial post to apologize if his words hurt anyone's feelings, insisting his message had nothing to do with the Jewish religion or its people.
"I want to apologize to the Jewish community and everyone who was offended by my post. I now know my choice of words have caused offense and I'm sorry. That was never my intent," expressed the 55-year-old, who has been recovering from a mystery illness that left him hospitalized back in April.
"To clarify, I was betrayed by a fake friend and that's what I meant with 'they' not anything more. I only have love in my heart for everyone. I love and support the Jewish community. My deepest apologies to anyone who was offended ❤️❤️❤️," Foxx explained. "Nothing but love always, Jamie Foxx ❤️🦊🙏 ."