NEWS
Jimmy Kimmel Roasts Donald Trump's '45-Minute Blabfest' With Tucker Carlson: 'He Is Not A Stable Genius'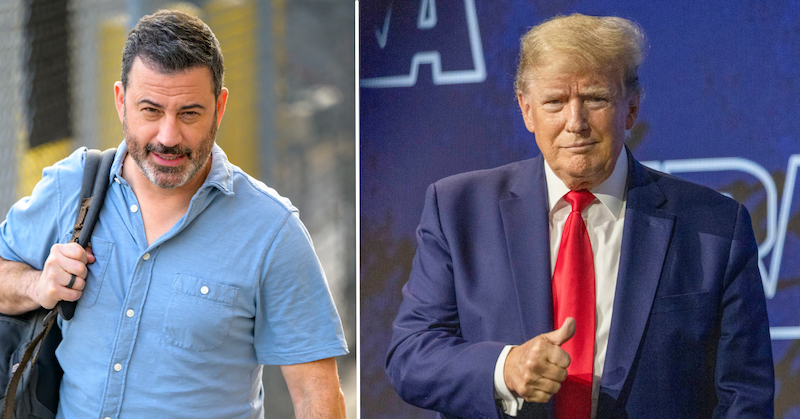 After Donald Trump sat down with Tucker Carlson to discuss his arrest and arraignment, Jimmy Kimmel couldn't help but poke fun at some of the lies the former president, 76, told the public.
The comedian, 55, called the interview "a 45-minute blabfest," going on to say it made "one thing very clear: the fact that Donald Trump is a profoundly stupid person."
"It was quite a chat. Trump covered everything from World War III, which he seems to be rooting for, to wanting to take the president of China to a Broadway show, and also he — as he often does — managed to shoo in some thoughts about the N-word," he said, referring to nuclear word.
Article continues below advertisement
"He does not have the best words. He is not a stable genius. That mental competency test he's always bragging that he passed? This is something the average 7-year-old could pass, OK?" the late night host quipped.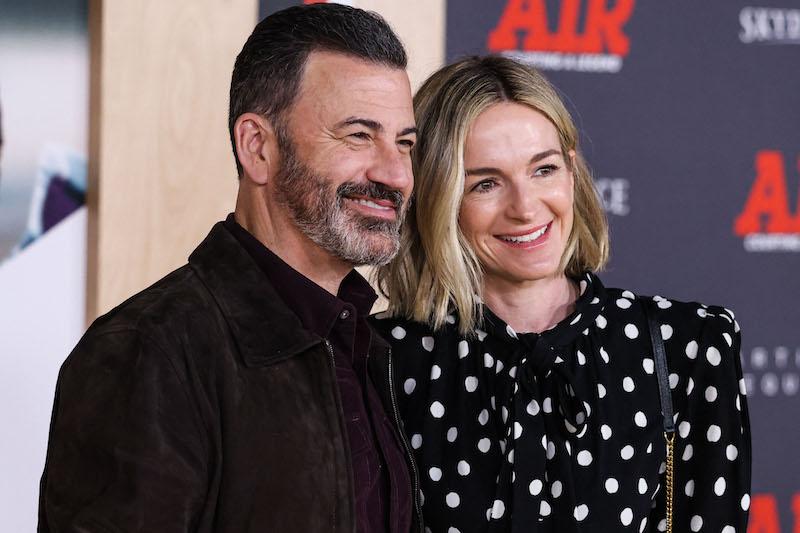 Article continues below advertisement
Kimmel also pointed out how Carlson's true feelings about Trump were exposed since Fox News is facing a $1.6 billion defamation lawsuit from the voting machine company Dominion for going along with Trump's claims about the 2020 election being rigged.
In leaked texts, Carlson apparently said he "passionately" hated the businessman.
"He's terrified because three weeks ago, we found out he'd been texting his co-workers about Trump saying, 'I hate him passionately,' he's 'a demonic force,' he's 'a destroyer, he's not going to destroy us,' 'I've been thinking about this every day for four years.' And then, after thinking about it for four years, Tuck sat down with the demonic force and slobbered all over his Christmas ornaments," Kimmel said.
As OK! previously reported, Trump, who was charged for allegedly paying Stormy Daniels $130,000 to keep quiet about their alleged prior affair, claimed court house staffers were upset about the situation.
"They were incredible. When I went to the courthouse which is also a prison in a sense, they signed me in and I'll tell you people were crying," he alleged of the staff in an interview that aired on Tuesday, April 11. "People that work there. Professionally work there that have no problems putting in murderers and they see everybody. It's a tough, tough place and they were crying. They were actually crying. They said I'm sorry."
MORE ON:
Jimmy Kimmel Live
Article continues below advertisement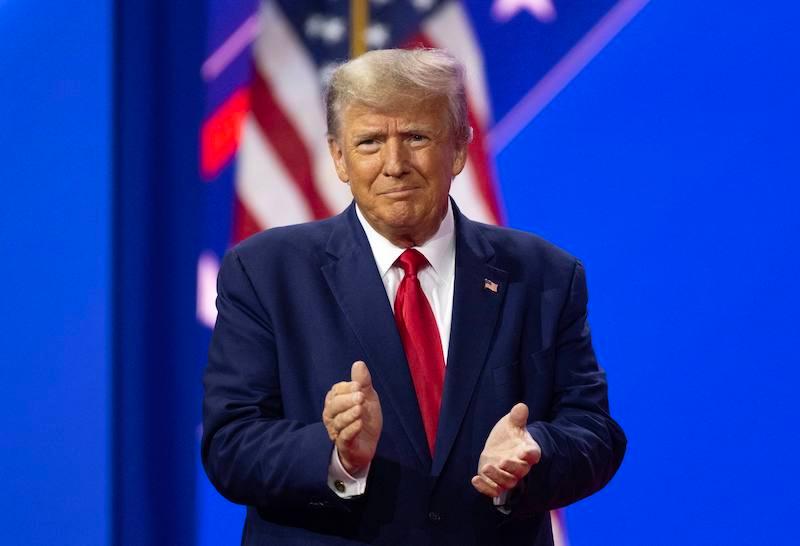 Article continues below advertisement
Never miss a story — sign up for the OK! newsletter to stay up-to-date on the best of what OK! has to offer. It's gossip too good to wait for!
But people thought the accusations were hilarious. One person said, "I'm telling you this guy has a strange life. Whole time just walking around people openly weeping when they see him," while another added, "It's typical projection. He was crying."
A third person stated: "Dude, if they loved you so much, why did they let the door slam in your face."