EXCLUSIVE
Ringless Kim Kardashian Flashes Rock-Hard Abs In Futuristic Crop Top While Out In Los Angeles: Exclusive Photos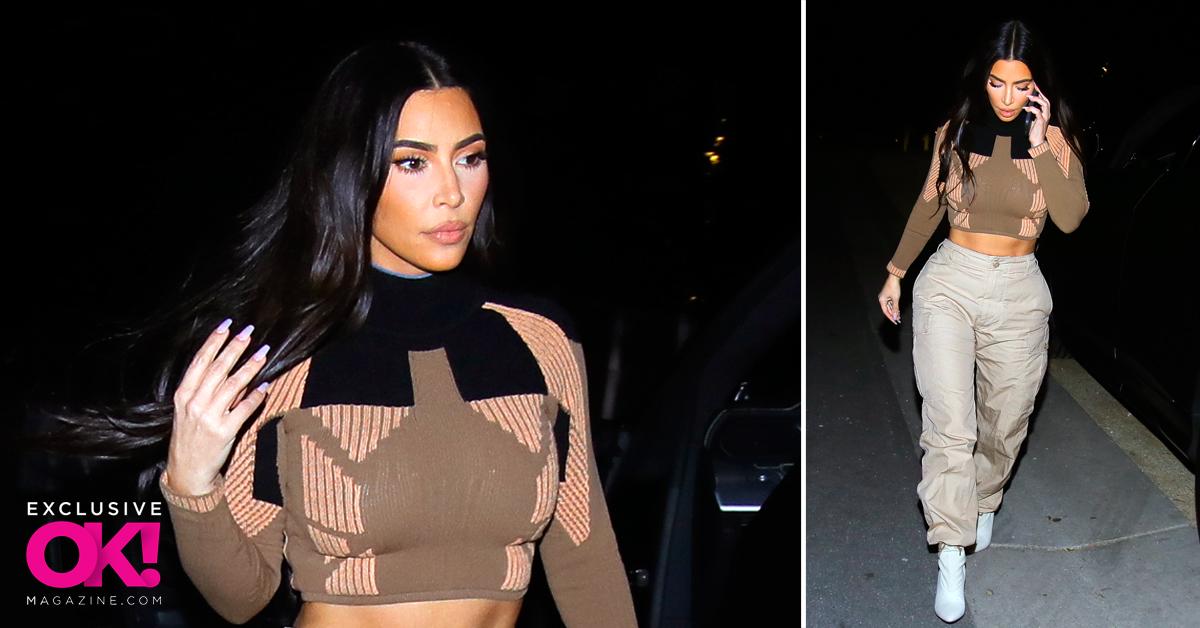 Article continues below advertisement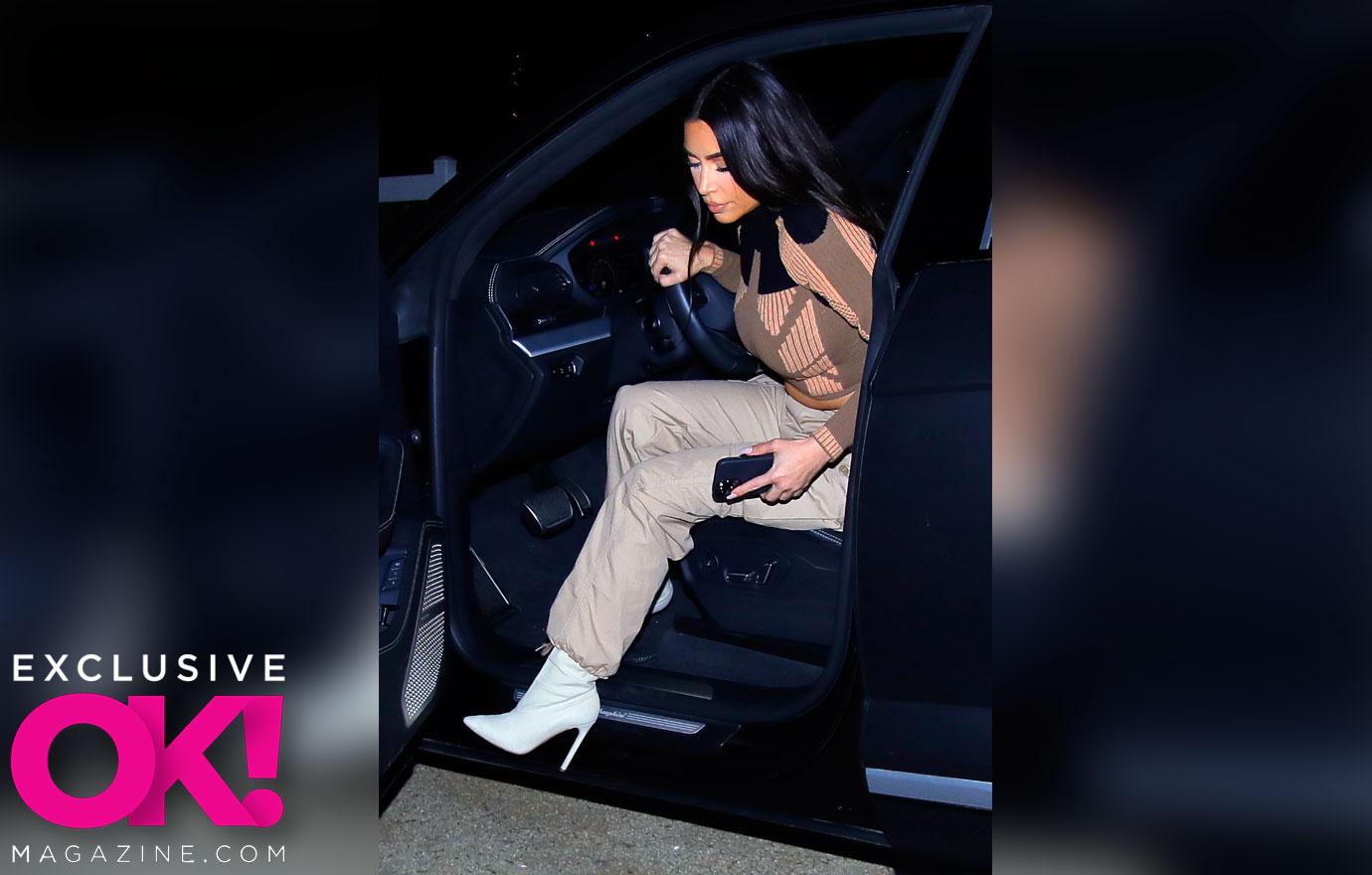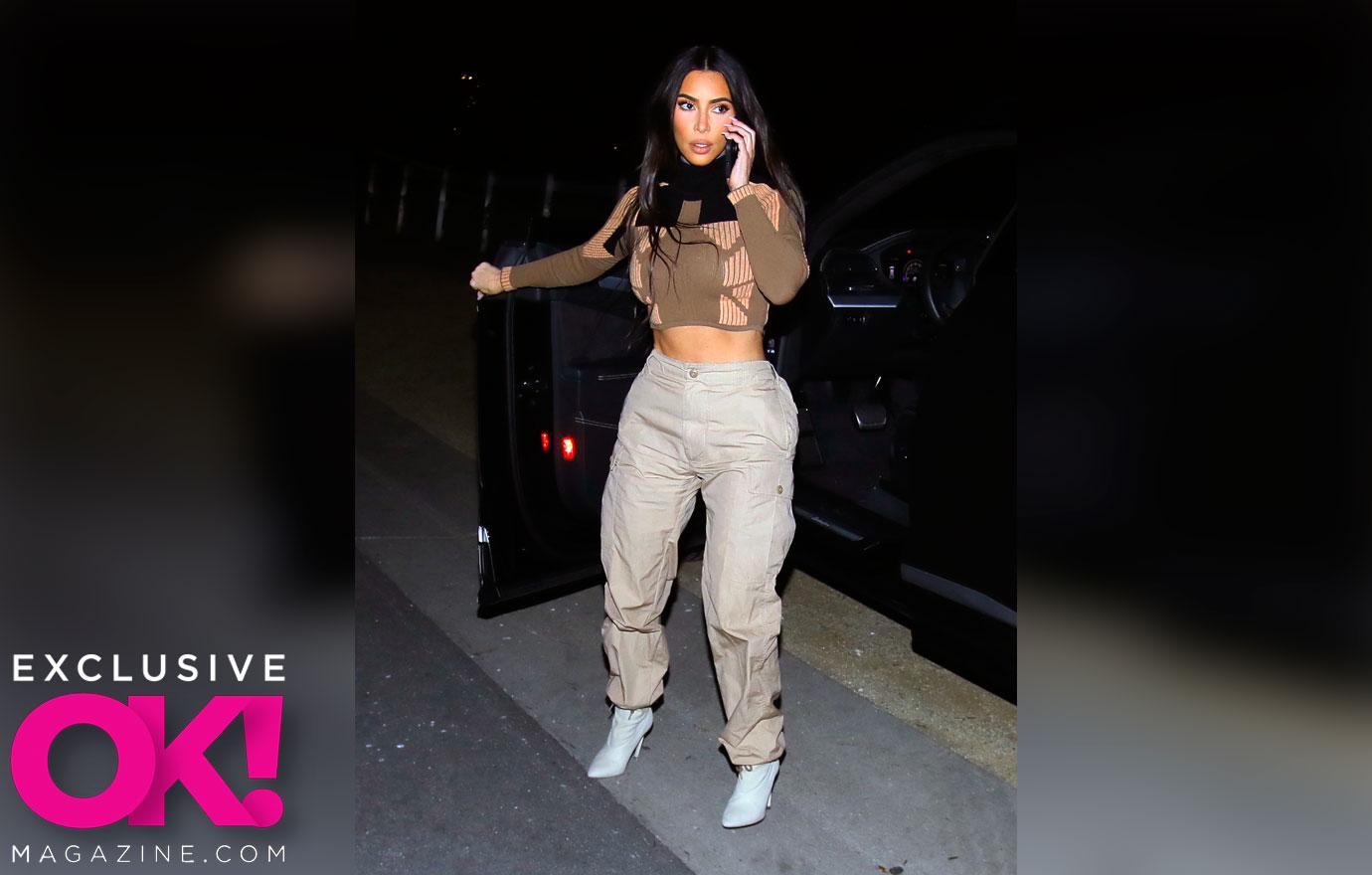 She styled the streetwear look with off-white, pointed toe high-heeled boots and kept her long raven locks down and wavy.
One accessory that was missing from her stylish ensemble was her wedding ring as rumors continue to swirl that she and husband Kanye West are headed for divorce. 
Article continues below advertisement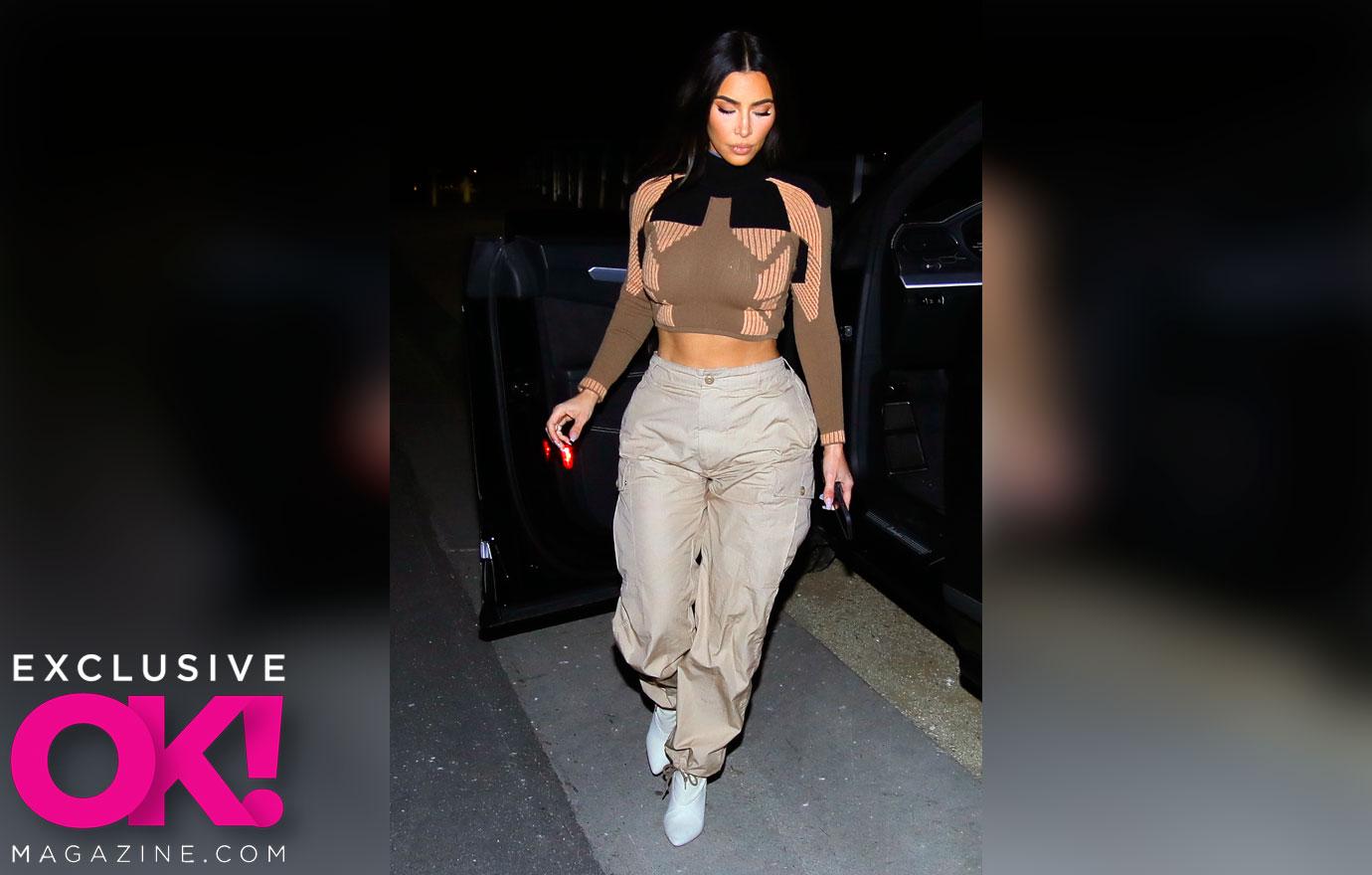 But who needs a ring when you've got a rock-hard body? Trainer Melissa Alcantara is the one whom Kardashian credits for whipping her into such great shape. 
"Kim is human just like everybody else. She inspires me," the 35-year-old exclusively told OK!. "I have been working with her for three years, and I am amazed at all of the things that she juggles on a daily basis, and she makes sure that she is there at 6 a.m. I mean, it's impressive! She is an impressive woman." 
Article continues below advertisement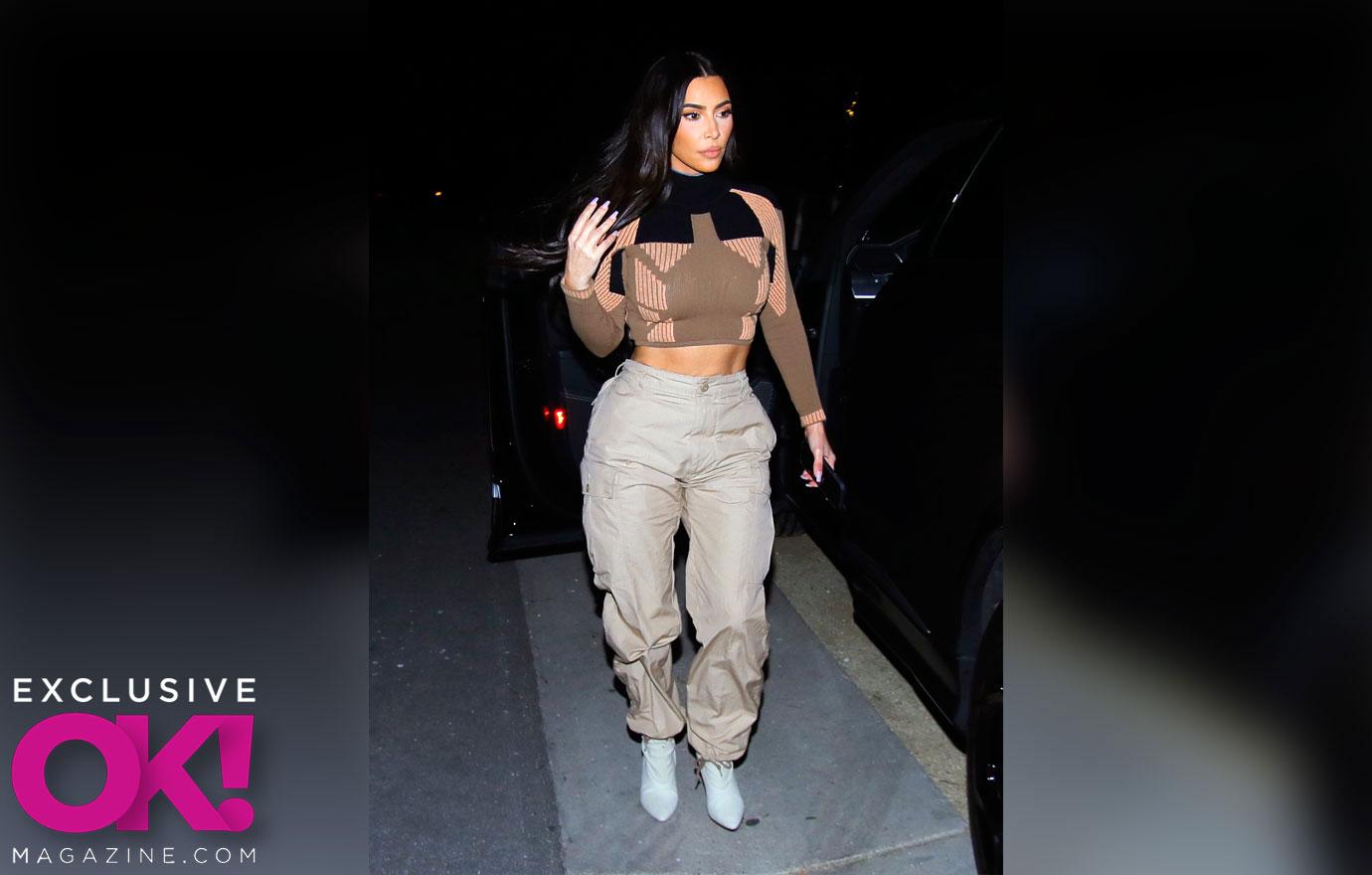 So, what does the 39-year-old do during her workouts? "We do weight training — a lot of weight training," the personal trainer divulged. 
"Some functional work, we do kettlebells, sometimes it's just cardio, like, we're going to walk, we're going to do walking lunges, we're going to do jumping jacks, a lot of body weight stuff, we add bands. It's definitely a really good mix, but I would say that 80 percent of her training is weights."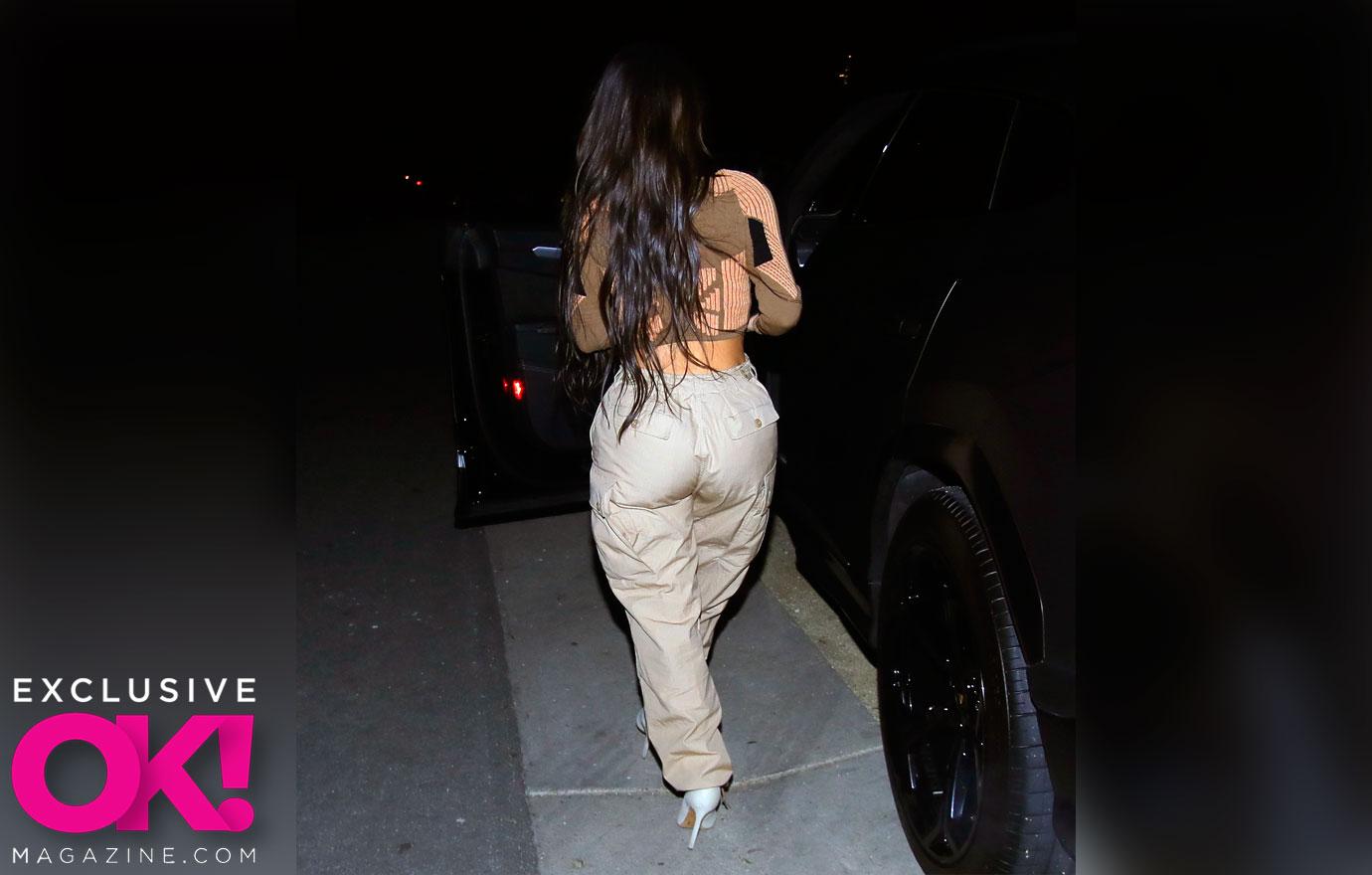 The Fit Gurl: The Total-Body Turnaround Program author — who started training Kardashian after a photo of Alcantara's post-baby body went viral — makes sure the brunette beauty spends "a lot of time building her strength and doing a lot of high reps" during their sessions. Over time, Alcantara got Kardashian "lifting a lot heavier" and made sure her "form was great" to make her "muscles beautiful."
"She is super strong, and she never complains," Alcantara gushed. "She is always like, 'OK, this is what we're doing, so this is what we got to do.' She is definitely the best client — she doesn't cancel on you, and I love that."