NEWS
Honesty Hour!
Lindsie Chrisley Admits 'I Don't Have Anything Truly Figured Out' As Parents Todd & Julie's Legal Troubles Rage On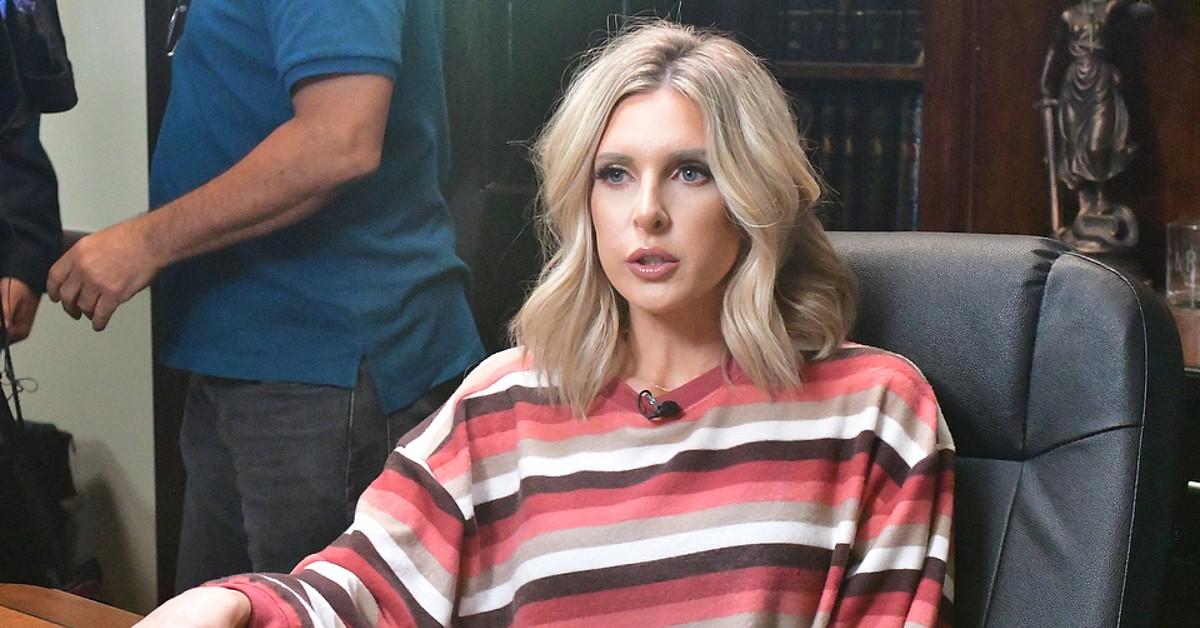 Lindsie Chrisley is managing to find the silver lining in the several scandals she's found herself in.
During an Instagram Story Q&A session on Monday, June 20, the Chrisley Knows Best star responded to a social media user who asked her how she stays "happy despite all the negative news" surrounding her, seemingly referring to her relationship with her estranged husband Will Campbell and parents' recent fraud conviction.
Article continues below advertisement
"I don't have anything truly figured out. I pray for the day that I can wake up + everything feels light + ok again," Lindsie, 32, admitted, noting that "Until then, I focus on things I can control. My relationship with God, my son, my girlfriends, work."
She concluded: "It's hard to not listen to noise, but when you walk in your truth, it's not quite as loud."
TODD & JULIE CHRISLEY SPEAK OUT AFTER FRAUD CONVICTION & SEXUAL HARASSMENT ACCUSATIONS
The reality star's candid response comes after her estranged parents, Todd and Julie Chrisley, were convicted on June 7 of tax evasion and bank fraud, with them currently facing up to 30 years behind bars.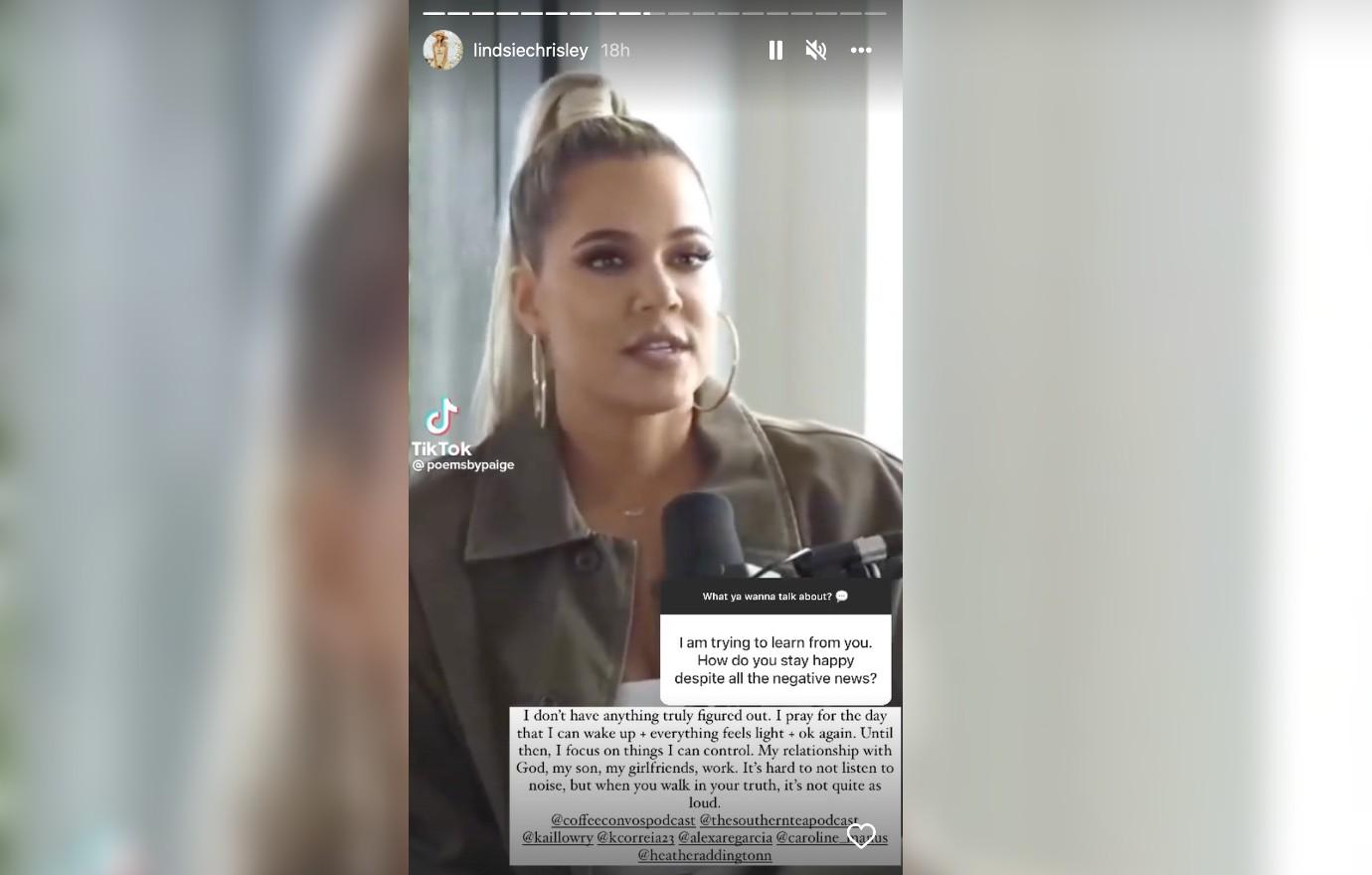 Article continues below advertisement
Despite the fact that Lindsie has seemingly been at odds with her family for quite some time — ever since she claimed she's been the "target of lies, harassment and threats from her family," after Todd and Julie were indicted back in 2019 on 12-counts of tax evasion and fraud — she maintained she was "deeply saddened" when the verdict was read in her parents' case.
"I know most of you are expecting to hear from me on my podcasts this week as I took time to be with my family last week," the "Coffee Convos" podcast co-host previously wrote on her Instagram Story. "The verdict is not what I had hoped or prayed for, and I am deeply saddened for myself, my son and my family as a whole."
Article continues below advertisement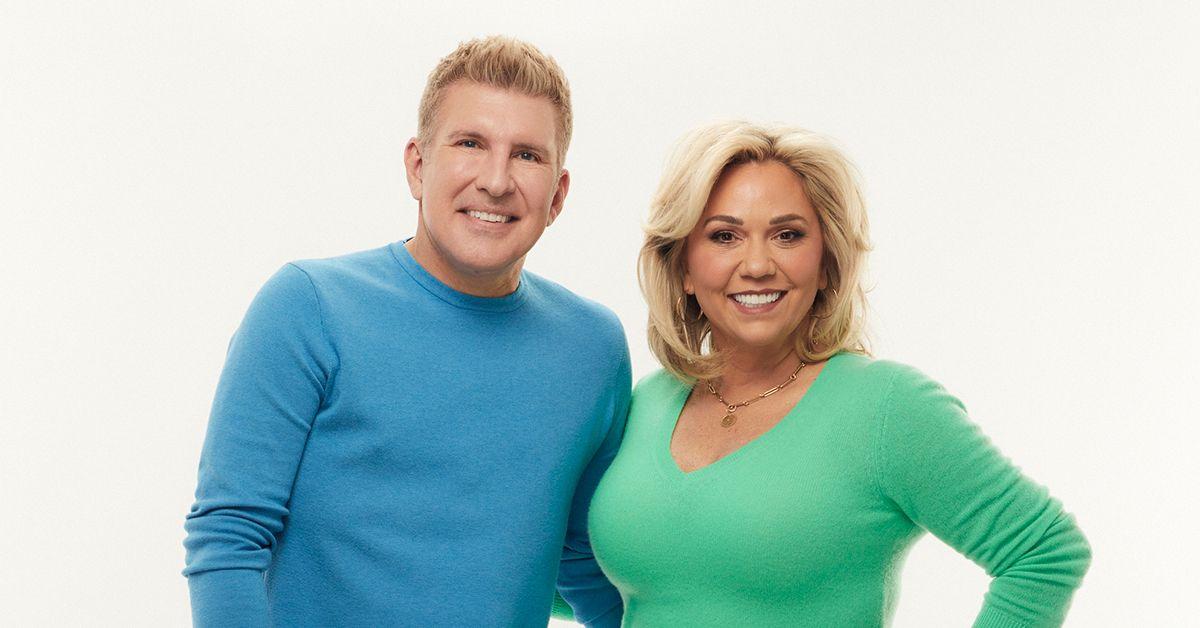 Lindsie also took the time in the Q&A to touch on where her relationship with Will stands. After nine years of marriage, Lindsie filed for divorce in October, with the two announcing their split last June.
"For those asking if I'm reconciling with Will, no," she lamented via her Instagram Story. "I've moved on in my life + happy where I am at!"