NEWS
Madonna 'Painfully' Twerks In 'Frightening' TikTok As Fans' Plastic Surgery Concerns Continue: 'What Happened To Her Face?'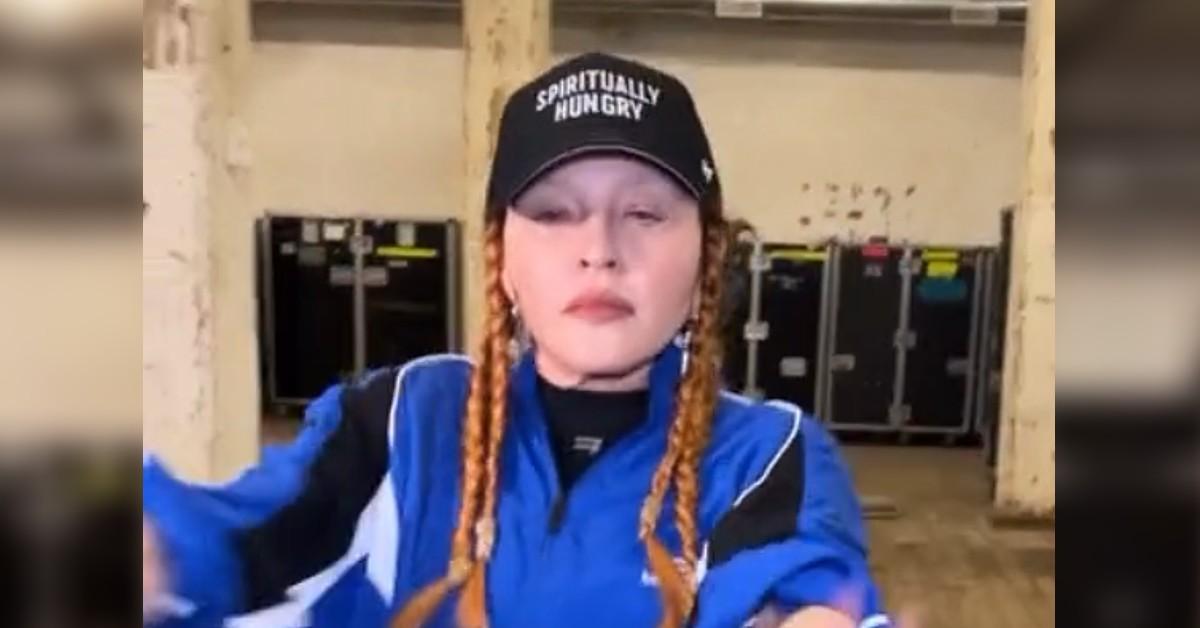 Madonna might be 64... but the superstar twerks like she's 21!
On Tuesday, February 22, the Queen of Pop took to TikTok with a shockingly raunchy video in which she shook her booty for her 3.6 million followers on the social media app.
Article continues below advertisement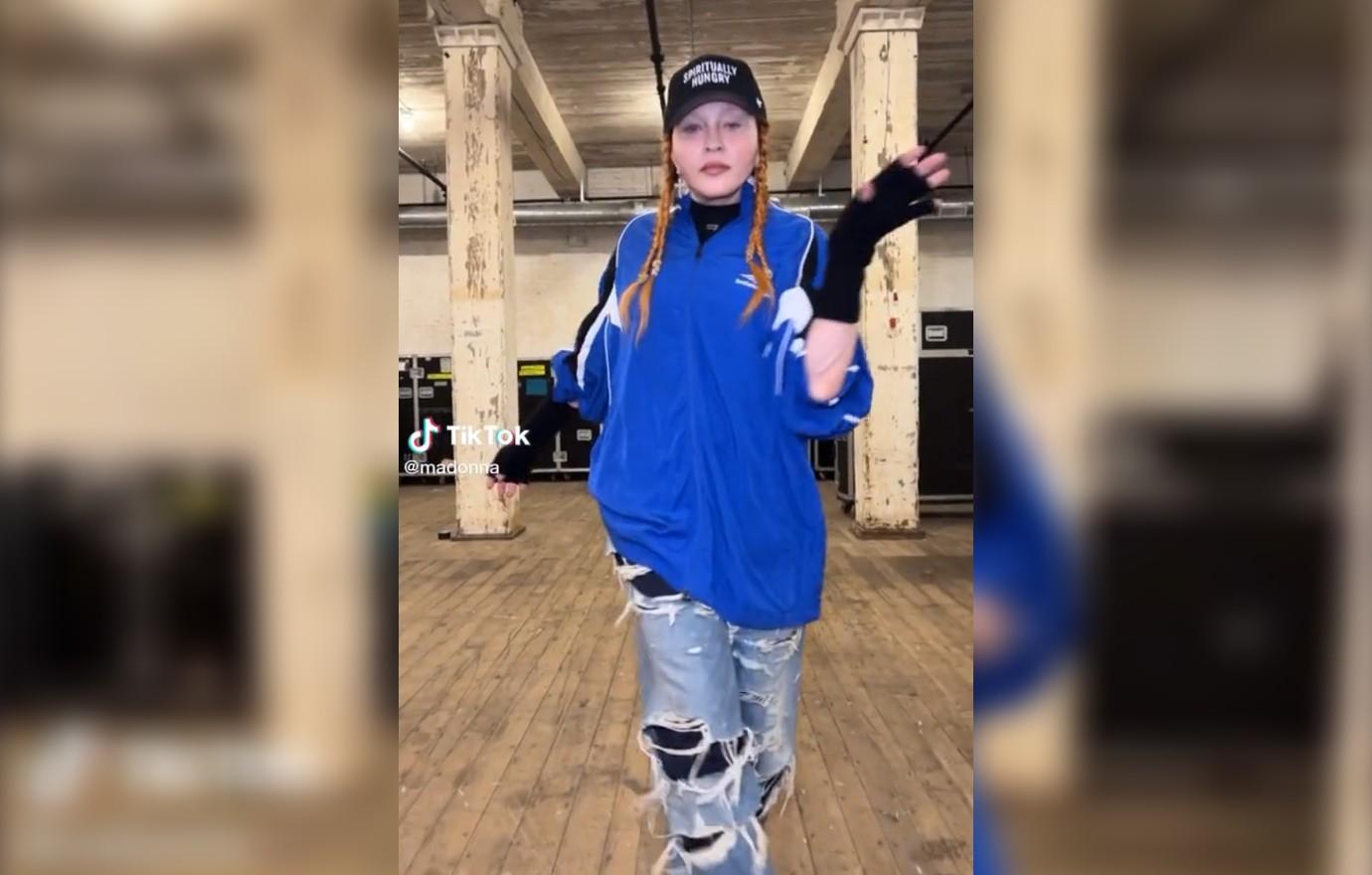 The "Material Girl" singer struck several poses while strutting toward the camera to the tune of the song "Pretty Girls Walk" by Big Boss Vette.
Madonna sported a pair of distressed blue jeans layered over opaque black tights, a zip-up royal blue jacket and a black baseball cap.
Article continues below advertisement
The mother-of-six donned a black baseball cap with the phrase "spiritually hungry" engraved across the front and she wore her auburn-colored hair in one a braided style.
Though Madonna's bizarre dance moves come as no surprise to fans, viewers of the video still flooded the comments section to express their concerns over the "attention-grabbing" pop star.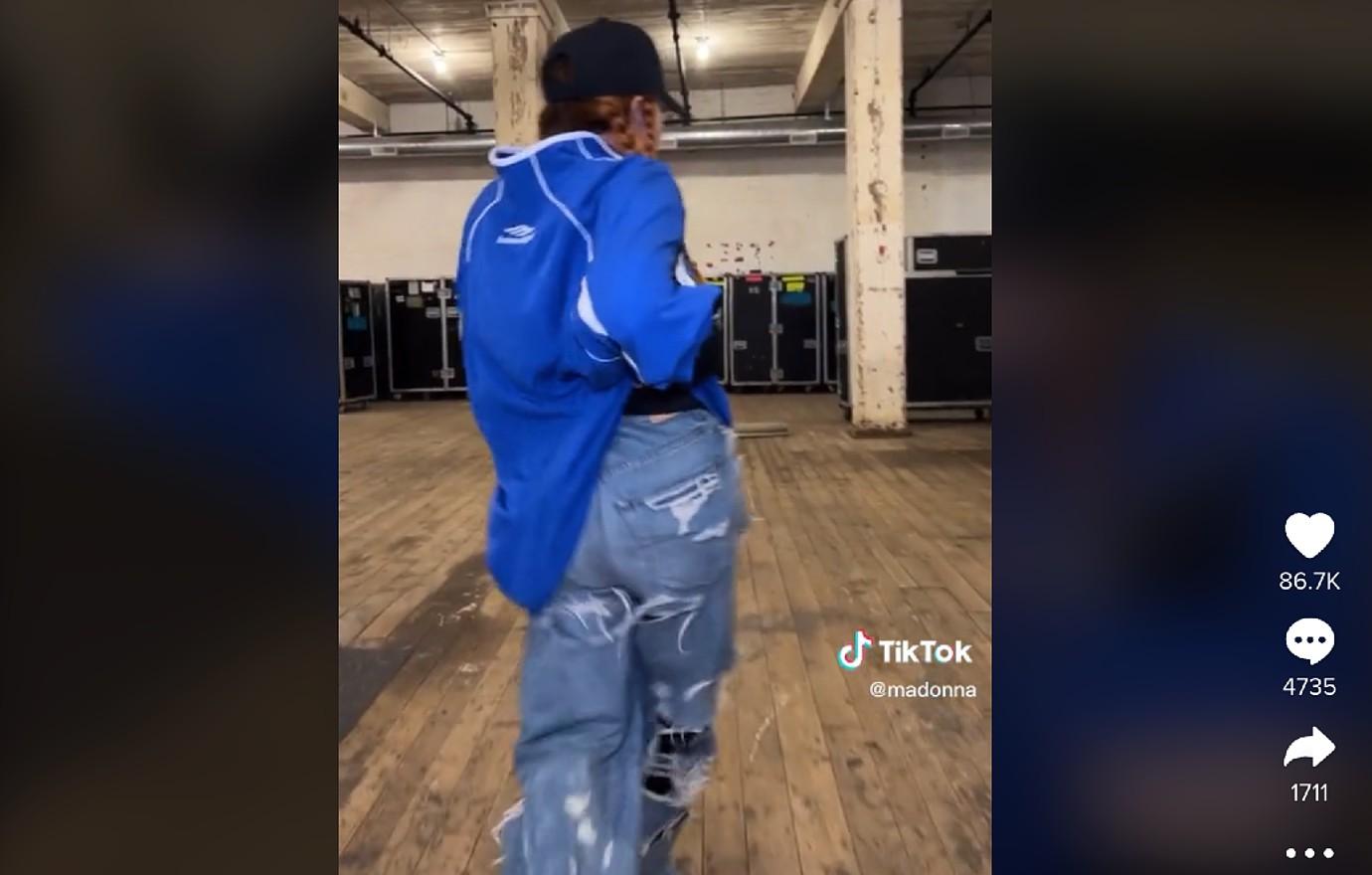 Article continues below advertisement
"Another painful watch," one TikTok user wrote, as another added, "it just continues to become more and more frightening as time goes by…. 😶," and a third asked, "what happened to her face?"
Some of the "Like a Virgin" singer's admirers showed support for her absurd behaviors, with one fan expressing, "Madonna is sooo young at heart!! Do it girl!
Article continues below advertisement
"I am in amazement, and [awe] of how over the decades Madonna has reinvented herself. Over and over again! She is truly amazing and one of a kind," a second cheerful supported gushed, while another added, "beautiful women, who brought it all to the music Industry. I am 51 and you were the best thing that came out in the 80's ❤️ and still rocking it."
Madonna's twerking TikTok comes just one day after the artist took to Twitter to shade haters after her recent appearance at the 65th Annual Grammy Awards on Sunday, February 5. Viewers of the awards show were left in shock after they could "hardly recognize" the celebrity's plastic surgery-filled features.
"Look how cute i am now that swelling from surgery has gone down. Lol," the icon captioned the selfie, which featured nearly the same outfit she wore for her 12-second dance number.