ROYALS
Bethenny Frankel Admits She's A 'Flawed Person,' Apologizes For Criticizing Meghan Markle Ahead Of Interview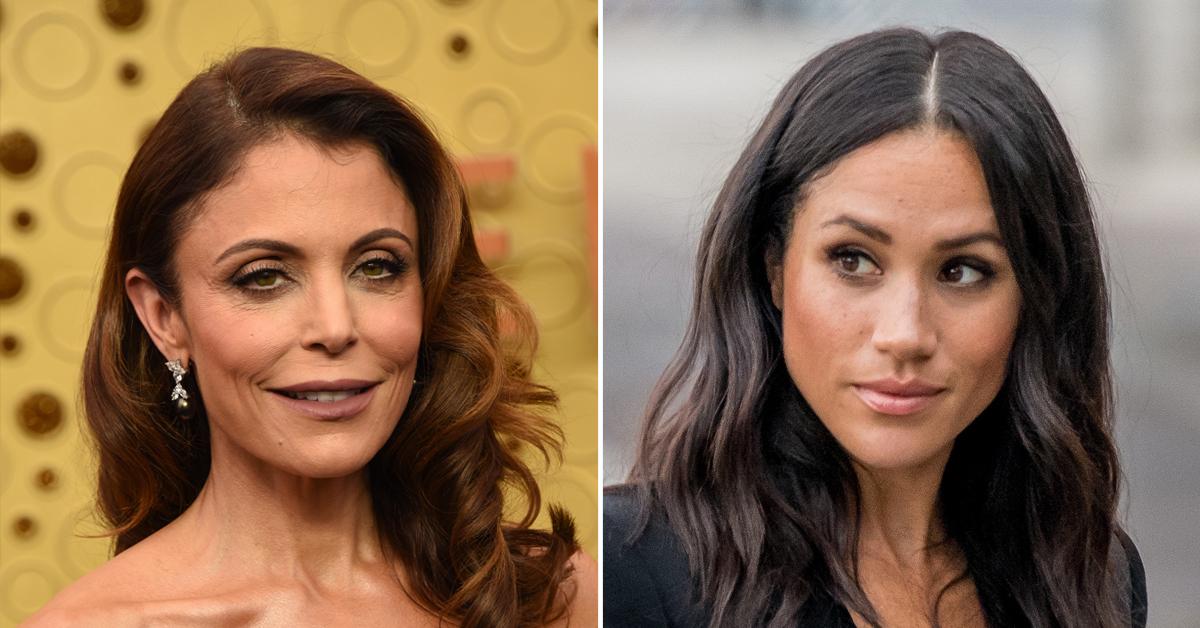 Taking it back! Former Real Housewives of New York star Bethenny Frankel backtracked on some previous comments she made about Meghan Markle and Prince Harry after she watched their interview with Oprah Winfrey over the weekend.
"Emotional distress & racism must feel suffocating & powerless," Frankel acknowledged. "I'm a polarizing, unfiltered(often to a fault)flawed person w a voice. When I heard of the interview,during a pandemic, it felt like a surprising choice. I'm sorry if it hurt or offended you."
Article continues below advertisement
"I chose reality tv, to work towards making $, to be scrutinized & criticized.I took the trappings & the beatings along with it. It's a rose w petals & thorns. People beg to enter the often toxic institution I signed up for. That WAS the life I chose. You can't play stupid & smart," Frankel later tweeted.
The 50-year-old was criticized heavily by the comment. Nighty Pop co-host Nina Parker felt that Frankel made many "tone deaf comments."
Chrishell Stause
Chrishell Stause reminded Frankel that she "never questioned using your voice. And yet you used it on your huge platform to let it be known Meghan should be silenced."
Article continues below advertisement
Double Standards?
Parker felt Frankel was being hypocritical when she "cried about your divorce on camera from your penthouse."
Article continues below advertisement
Disappointed
Several fans noted that they had been with Frankel during her most difficult times, but she didn't hear Meghan out before making judgment.
Article continues below advertisement
Supporting Other Women?
Although Frankel has uplifted other women in the past, fans felt that she didn't treat Meghan the same.
Article continues below advertisement
Not Accepted
Many fans didn't think that Frankel's apology was enough to make amends.