NEWS
Megyn Kelly Savagely Drags John Legend for Defending 'Elitist, Out-of-Touch' Chrissy Teigen After 'Embarrassing' 'Nerd-Prom' Appearance at White House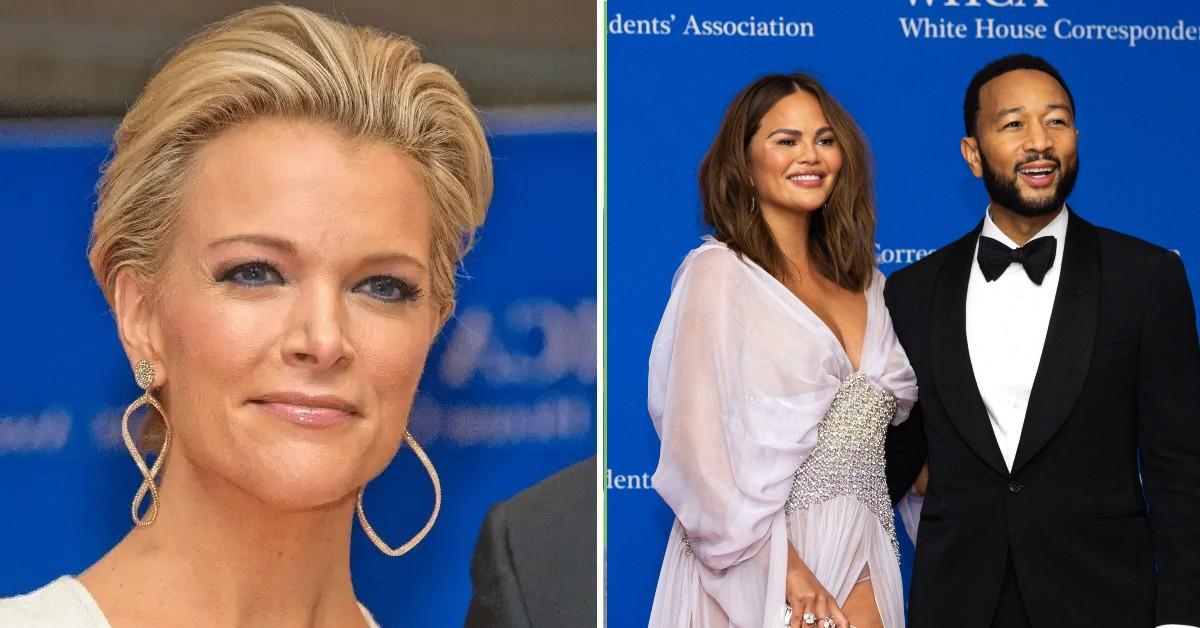 Megyn Kelly showed zero remorse when responding to John Legend's remarks after she went after Chrissy Teigen for her appearance at the White House Correspondents Dinner.
After the EGOT winner rushed to his wife's defense following the Monday, May 1, episode of "The Megyn Kelly Show" — during which the eponymous host took several jabs at the gown Teigen wore — Kelly made sure to put Legend in his place.
Article continues below advertisement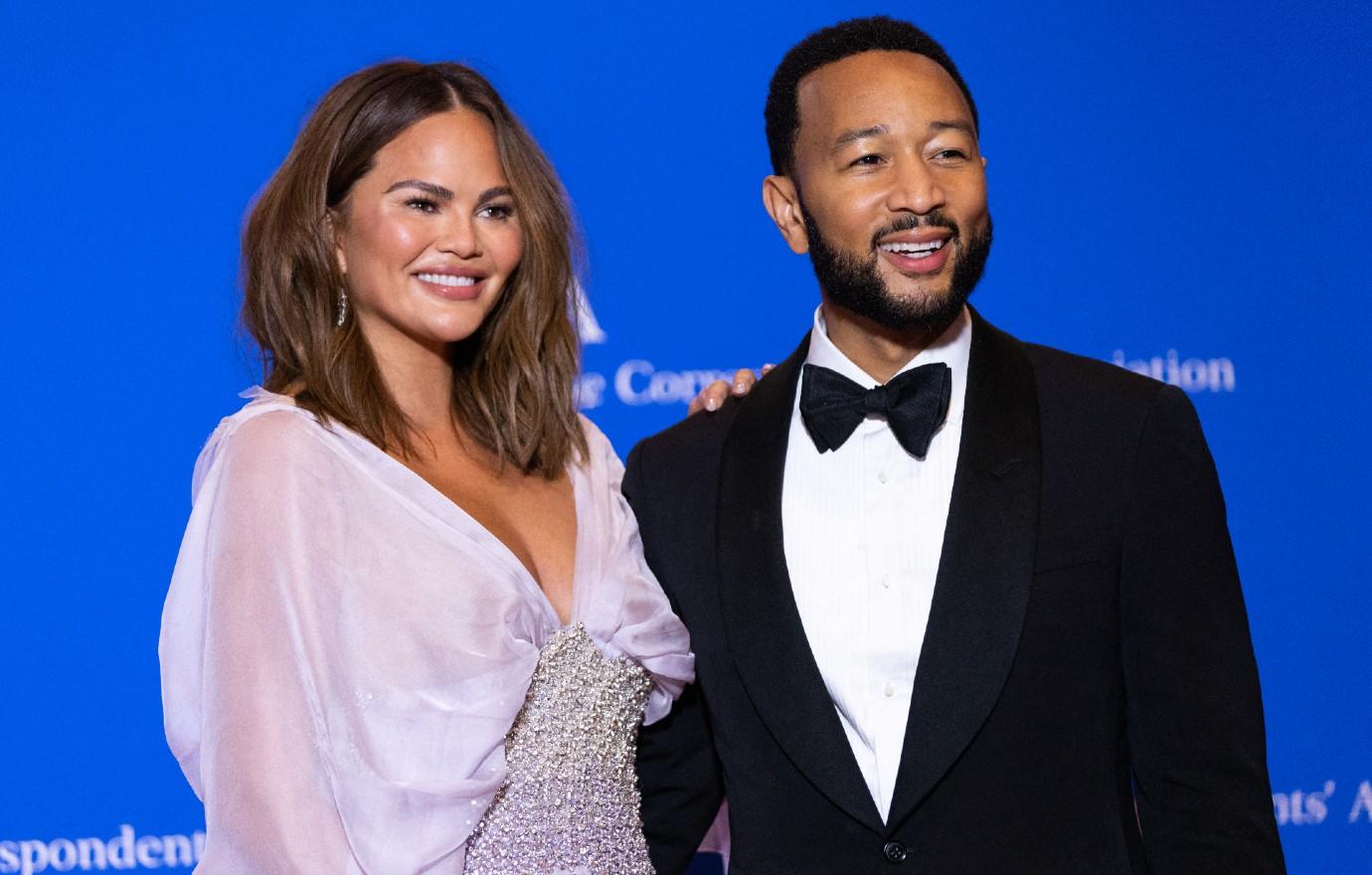 Starting off her Monday, May 8, episode, Kelly didn't waste time in throwing out insults, starting with Teigen — who opted for a light lilac dress with puffed sleaves, a sparkly middle, and a slit down the leg for the dinner — once again.
"John Legend had some choice words for yours truly after I mocked his elitist, out-of-touch wife for having her minions carrying her *train* to the White House Correspondents' Dinner while she was showing off her underwear – an absurd thing on many levels because this wasn't the Coronation or a soft porn movie," Kelly, 52, ranted.
Article continues below advertisement
Calling the dinner that took place late last month a "nerd prom with White House reporters and D-list entertainers," Kelly pointed out it is "the event most of us are too embarrassed to be seen at these days, never mind one to which you wear a dress with a train and its own staff!"
Kelly went on to correct Legend's previous remarks following her initial diss, where he said the controversial television personality needs "attention" after being "fired from Fox."
"That's her attempt. She's desperate," Legend declared to a news outlet of Kelly. "She can just shut up."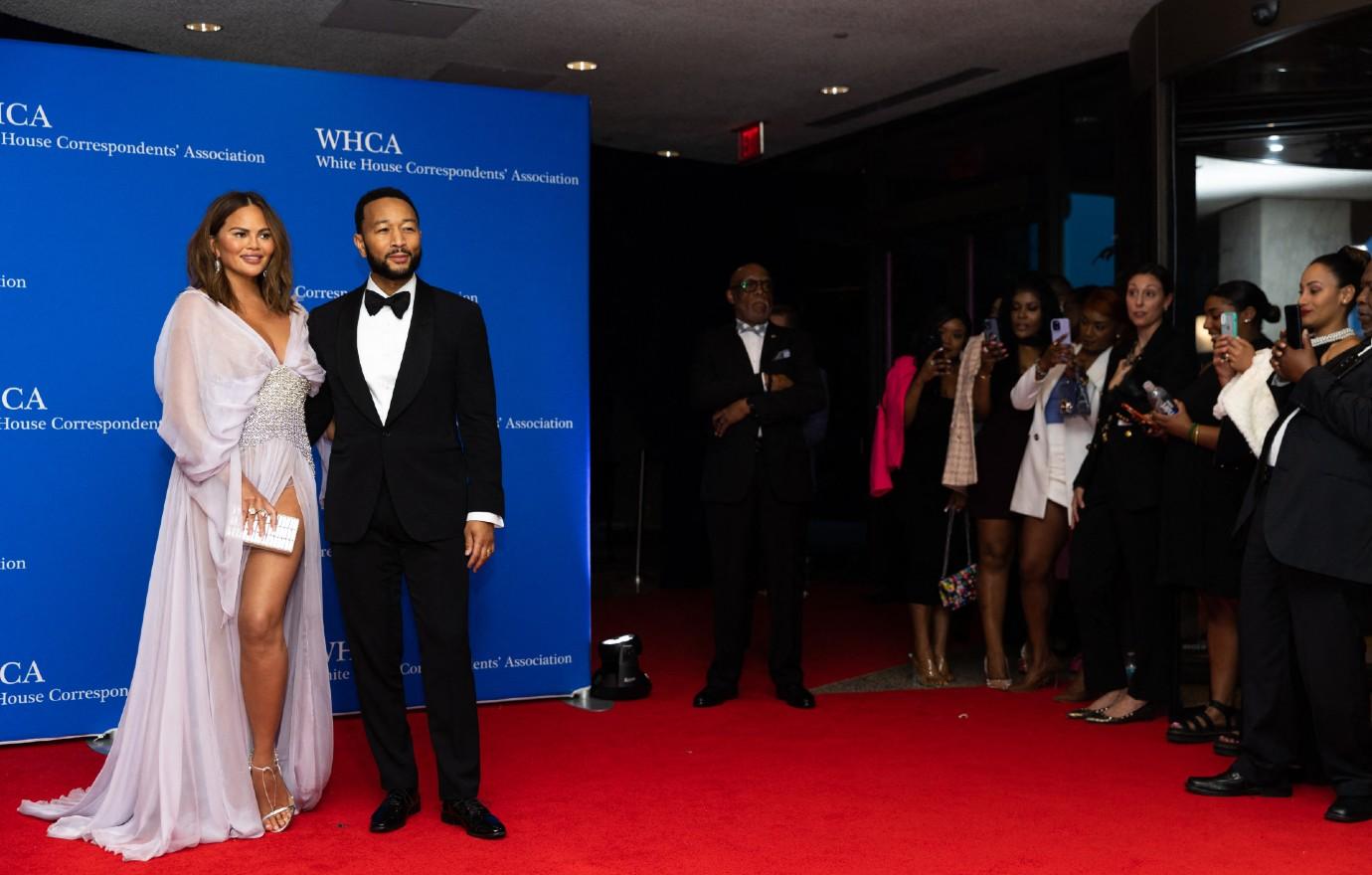 Article continues below advertisement
Kelly told her viewers: "Couple of quick corrections for Legend who says I mocked his wife because I was quote 'fired' from Fox News and 'need to rebuild my conservative audience.'"
"First of all, we are the number two news podcast in the United States and number five podcast in all shows, just passed a million subscribers on YouTube where we're adding tens of thousands of new fans a week so… we're good on the audience, John," she seethed. "Second of all, as for my decision not to renew at Fox, it appears John has been getting his news from Keith Olbermann!"
Never miss a story — sign up for the OK! newsletter to stay up-to-date on the best of what OK! has to offer. It's gossip too good to wait for!
Article continues below advertisement
Continued the conservative journalist: "A simple Google search would have helped him find reports about the nine-figure deal I rejected there at Fox News in order to spend more time with my family."
As Kelly continued on with her tirade, she referred to the multi-talented celebrity as "Sweet John," saying: "it must be so hard to live with that on your arm and in your bed every day and night and see anything else as you survey the women of this world," referring to his wife.
"When one's wife shows her panties to the president, it's embarrassing. I get it. When she takes photos of her abortion and treats it as a PR opp – something that should be the most private and intimate of moments in a couple's life – it's probably extremely uncomfortable," she said, referring to Teigen's 2020 miscarriage during her third pregnancy that she later clarified was a lifesaving abortion.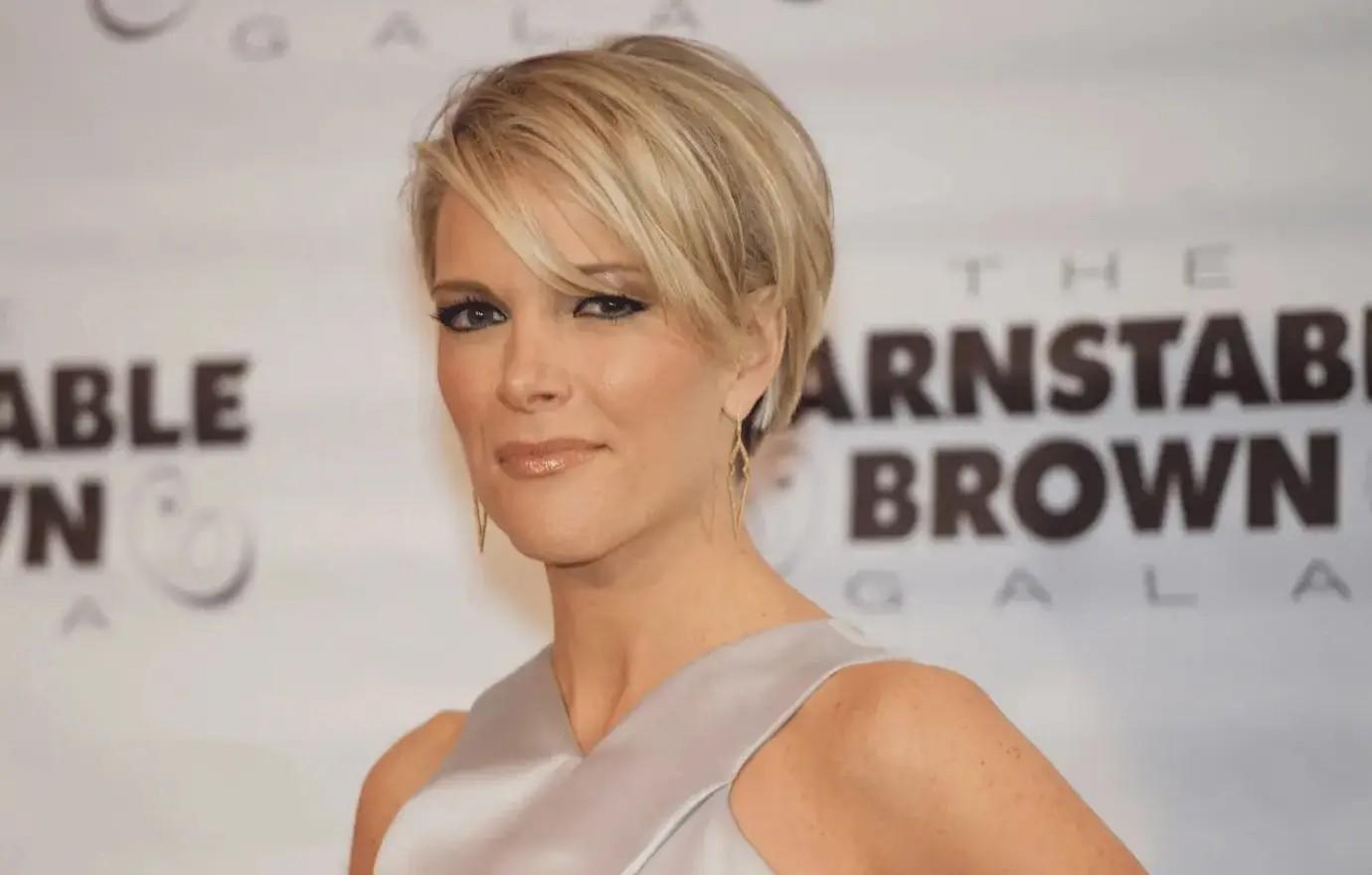 Article continues below advertisement
"Oh wait, John Legend was there too, wasn't he? He also thought that moment would make a great photo opp too, a chance to promote their 'brand.' How dare you lecture anyone on 'needing attention,' sir," Kelly continued before she concluded by once-again bashing Legend for defending his wife.
Kelly pointed out the irony in Legend backing Teigen for having her "cast of serfs carrying her train by saying she's a kind and loving person."
Kelly closed out her clap back moment with: "The truth is Chrissy Teigen has a long and dark history of treating people like excrement…And then of course there's her bizarre and repeated bullying of young teens who sweet little Chrissy encouraged – over and over again – to kill themselves…"
"No need to reinvent the wheel here. Chrissy Teigen is a sick, relentless, cruel, self-aggrandizing, needy, attention-starved bully," wrapped up Kelly. "She deserves every bit of criticism she gets. And trust me, there's plenty more in our arsenal if Mr. Legend would like to continue the argument."