Melania Trump Is 'Happy And Relaxed' After Fleeing D.C., Reportedly Visits Spa Multiple Times A Day As Donald Plots Next Political Move
Since being booted from the White House following husband Donald Trump's loss to President Joe Biden in the 2020 election, former FLOTUS Melania Trump appears to be settling into life post-D.C. just fine.
Article continues below advertisement
Melania is reportedly "happy and relaxed" since fleeing the nation's capital after Biden's inauguration. Sources close to the former model said she "continues to do what she wants and is not beholden to the norms of conventional post-first lady duties," such as releasing a memoir and making multiple public appearances and speeches.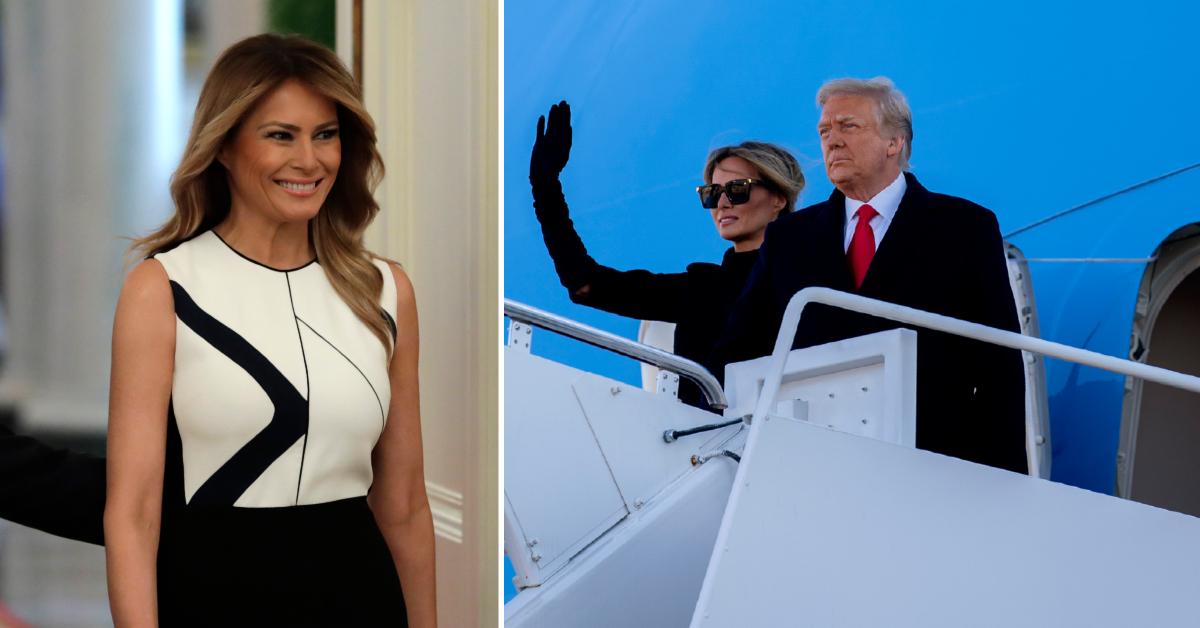 Article continues below advertisement
Although she has an official office with staff at Trump's Mar-a-Lago resort, Melania prefers to keep a low profile. A source alleged that she spends her day visiting the on-site spa for treatments (sometimes twice a day) and enjoys low-key dinners with her husband.
Article continues below advertisement
"She's not a presence at Mar-a-Lago at all. She's not mingling with people and rarely interacts with her husband's staff," a pal close to the former first couple spilled, adding that she spends her afternoons with her 15-year-old son, Barron, and often dines with her parents Viktor and Amalija Knavs — who spend weeks at a time at the South Florida resort, which functions as their seasonal home.
Melania recently celebrated her 51st birthday on Monday, April 26, at her Palm Beach, Fla., resort.
Article continues below advertisement
She thanked "everyone for the wonderful birthday wishes" in a tweet on Tuesday morning, without going into much detail of her celebration. Her husband, Donald, did not publicly mark her special occasion, as he has been banned from nearly all forms of social media following the deadly riots that rocked D.C. on January 6.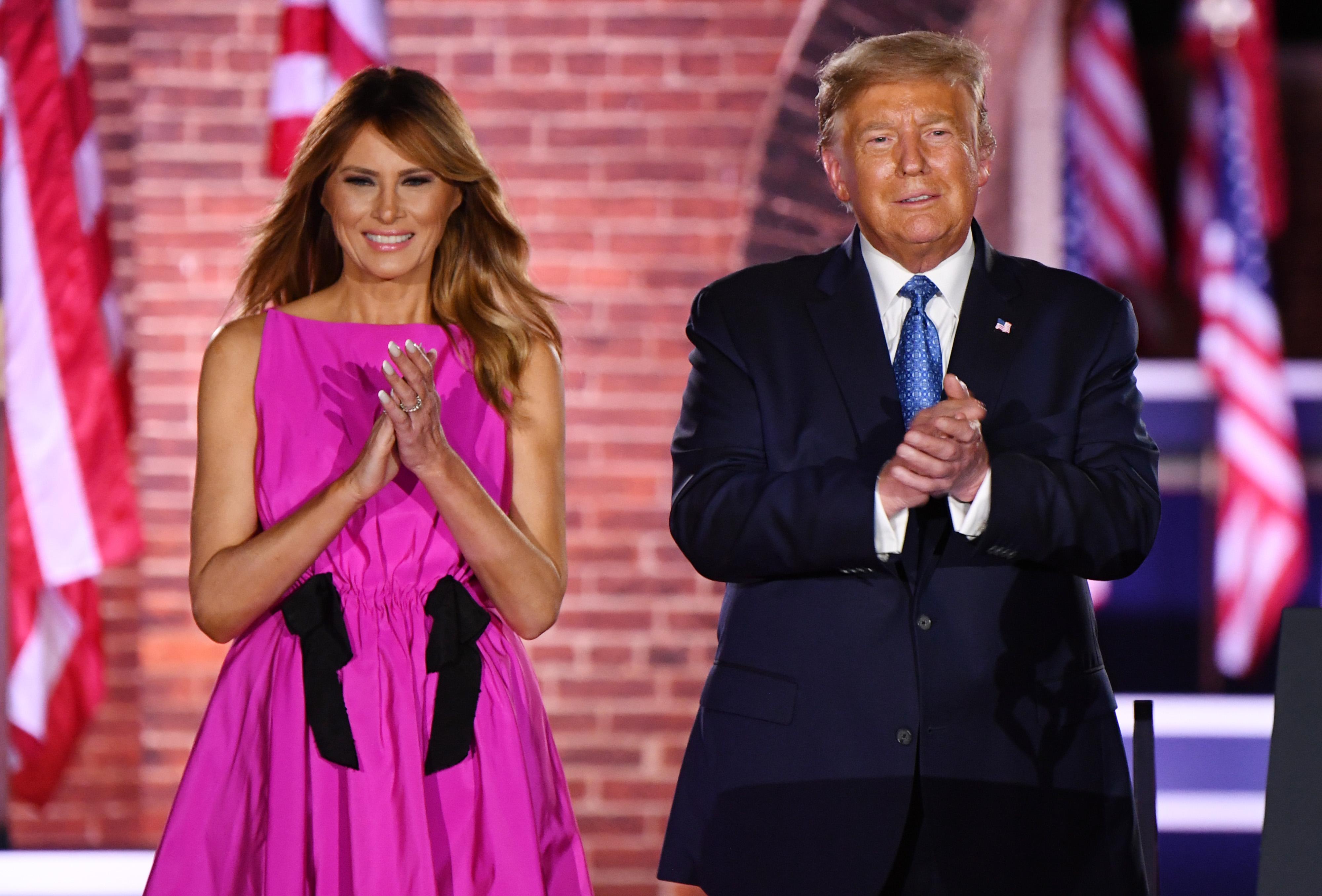 Article continues below advertisement
In true Trump fashion, OK! learned that several texts and emails went out styled as a "birthday card" for Melania, but it ultimately was a disguise to raise money for the Republican Party. After fans were encouraged to sign the e-card they were directed to a donation page to "defend the Trump legacy."
Article continues below advertisement
"We know how much the First Lady means to YOU so we're going to give you ONE MORE chance to sign her card, but you must ACT FAST!!" the donation plea reportedly read.
Although Melania is enjoying a quiet life outside of Washington, her husband on the other hand has not shied away from the spotlight. Recently, Donald has ramped up claims that he is "seriously" considering another bid for commander-in-chief in 2024.
Article continues below advertisement
In a sit-down chat with Fox News host Sean Hannity earlier this month, Donald declared, "So I say this, I am looking at it very seriously, beyond seriously." Donald vaguely told Hannity, without fully committing to the idea, "From a legal standpoint, I don't want to really talk about it yet, it's a little too soon."