Monica Lewinsky Reveals Her Greatest Regret More Than Two Decades After Infamous Affair With Bill Clinton
Monica Lewinsky is opening up about her greatest fear — and greatest regret.
Article continues below advertisement
When asked about her "greatest fear" during a Q&A with Vanity Fair — published Thursday, August 12 — Lewinsky candidly replied: "It's a toss-up between a tarantula crawling on me and dying alone."
The brunette beauty also got real about her "greatest regret" in life, confessing "that some of [her] choices have caused others suffering."
Article continues below advertisement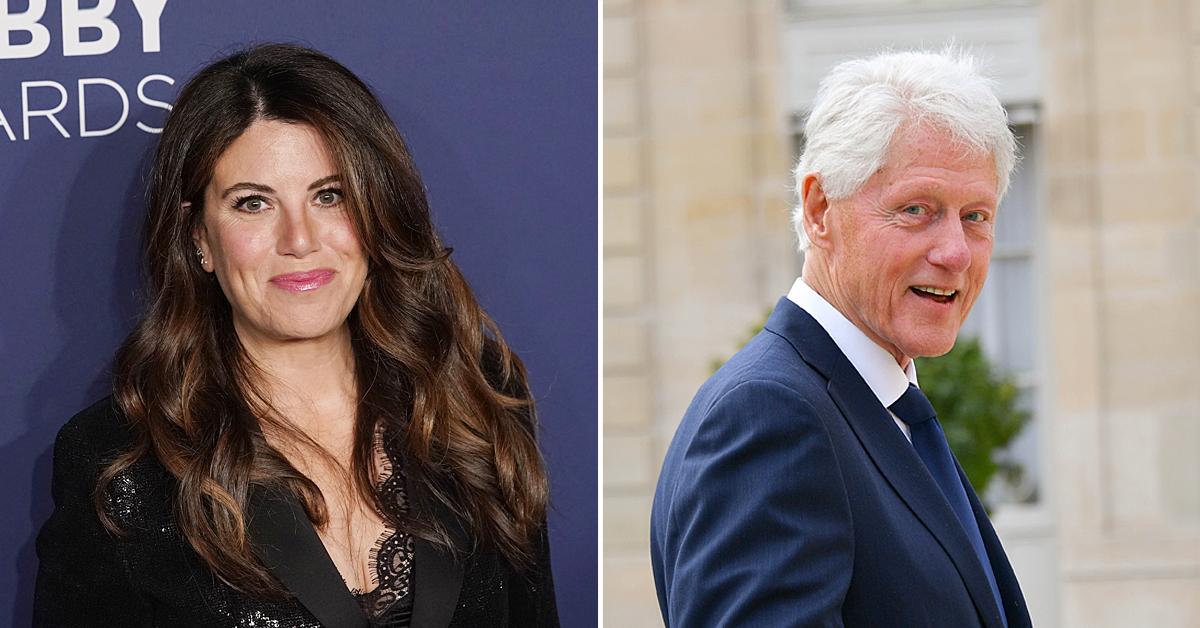 Article continues below advertisement
The 48-year-old was only an intern when her affair with Clinton, now 74, began in 1995. Three years later, their relationship was brought to light after an investigation was conducted regarding Clinton's relationship with another woman, Paula Jones.
Article continues below advertisement
Lewinsky's involvement with Clinton sparked a nationwide scandal, which ultimately led to his impeachment in December 1988 on charges of perjury, as well as obstruction of justice for his attempts at covering up his affair with the activist.
The writer seemingly addressed the bombshell scandal while speaking to the outlet, telling the magazine to "See: 1998" when asked about an incident where she would lie.
Article continues below advertisement
After making headlines for her infamous scandal, Lewinsky removed herself from the spotlight. She later became an advocate against bullying and launched the #DefyTheName campaign in 2018.
While listing her greatest achievements, Lewinsky praised herself for her ability to overcome obstacles while maintaining her personality. "Survival — and that my humor and ability to open my heart are still intact," she said of her accomplishments.
Article continues below advertisement
"Close second: solving the Rubik's Cube around age nine. (Note: By solving, I mean realizing you could peel the stickers off and place them back on. I bet my parents $20 of candy.)" Lewinsky quipped.
Article continues below advertisement
"There were many, many moments when I questioned not just the decision to participate, but my sanity itself," Lewinsky wrote in an essay for Vanity Fair at the time. "Despite all of the ways I tried to protect my mental health, it was still challenging."