NEWS
Olivia Newton-John's Breast Cancer Battle In Her Own Words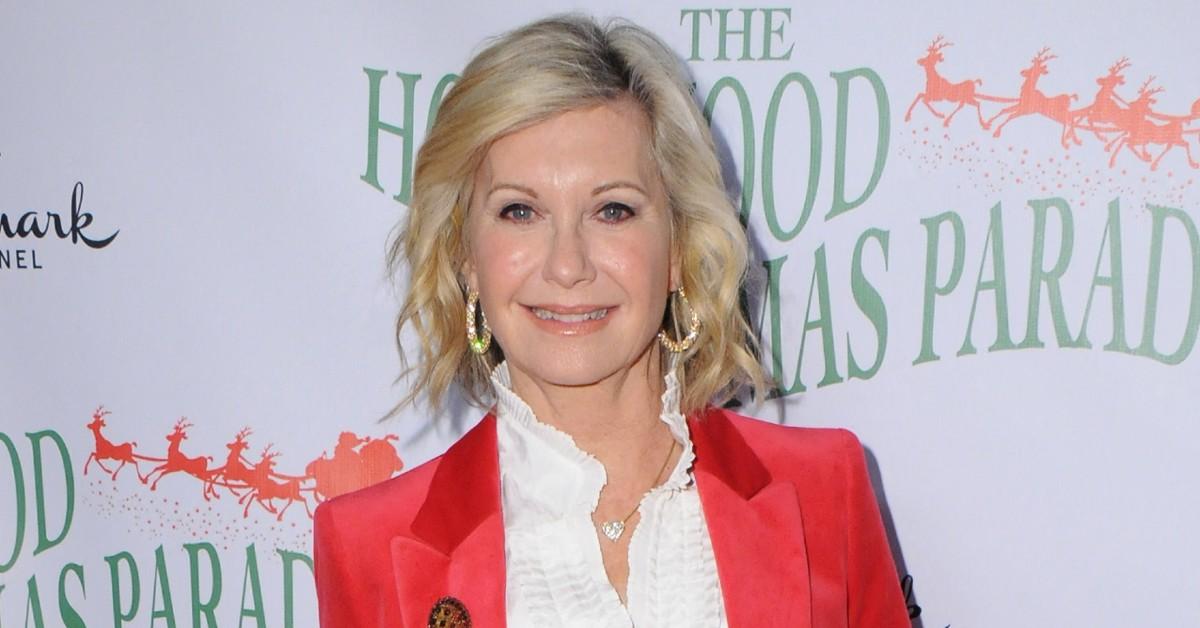 After battling breast cancer on and off for over three decades, Olivia Newton-John passed away at age 73 on Monday, August 8.
Scroll down to read an excerpt about her health journey over the years.
Article continues below advertisement
Although the prognosis for metastatic stage 4 breast cancer is "a pretty ugly picture," admits the singing sweetheart, she said she's "choosing to paint a good picture" instead.
"I've adjusted to living with cancer, which I am very lucky to say I'm able to do. I'm doing really well ... and I intend to live a much longer time," said Olivia. "I have my days, I have my pains, but the cannabis that my husband [John Easterling] grows for me has been such a huge part of my healing, and so I'm a really lucky person."
In fact, she's come to a new point in her relationship with the disease. She's asking it to leave for good. "I've never seen cancer as a fight or a battle," said Olivia. "In fact, over the decades I've kind of befriended it — and right now I'm asking it to leave."
The four-time Grammy winner started on the long journey back in 1992, when she was first diagnosed.
Article continues below advertisement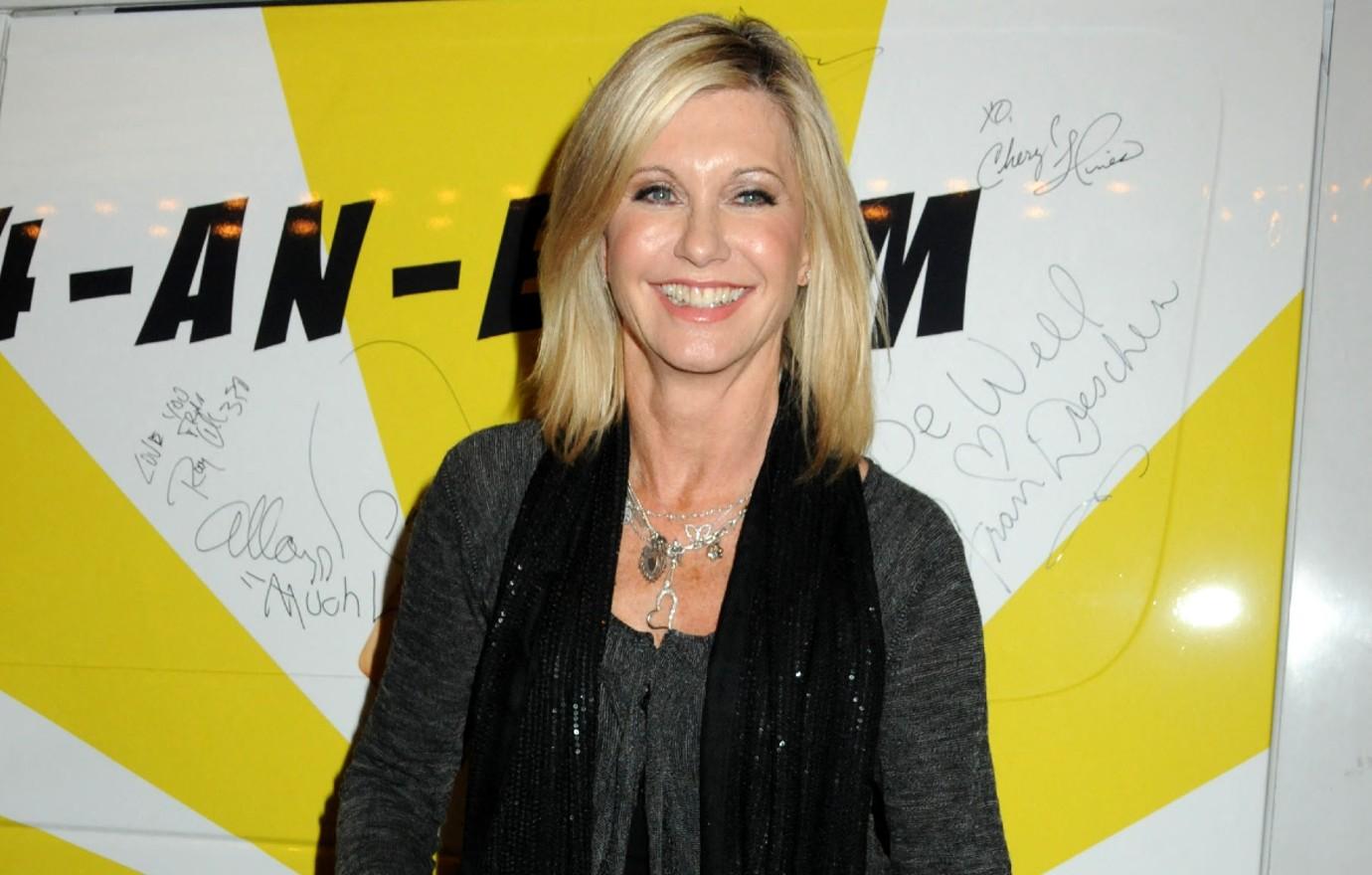 Article continues below advertisement
Her surgeon did a surgical biopsy, and found cancer in her right breast, which would need to be removed. "The diagnosis came the same weekend my father died of cancer, so you can imagine the shock," recalled Olivia.
The singer underwent a mastectomy and nine months of chemotherapy. "All of this was overwhelming. It was a feeling of dread and terror of the unknown," she said.
But a friend was there to lift her out of that mindset, and Olivia ultimately "made a decision that I was going to be OK," she explained. "My daughter was the most important thing in my life and I had to be OK for her. You have to follow your own heart and your own instincts when it comes to your own cancer treatment and cancer journey."
Article continues below advertisement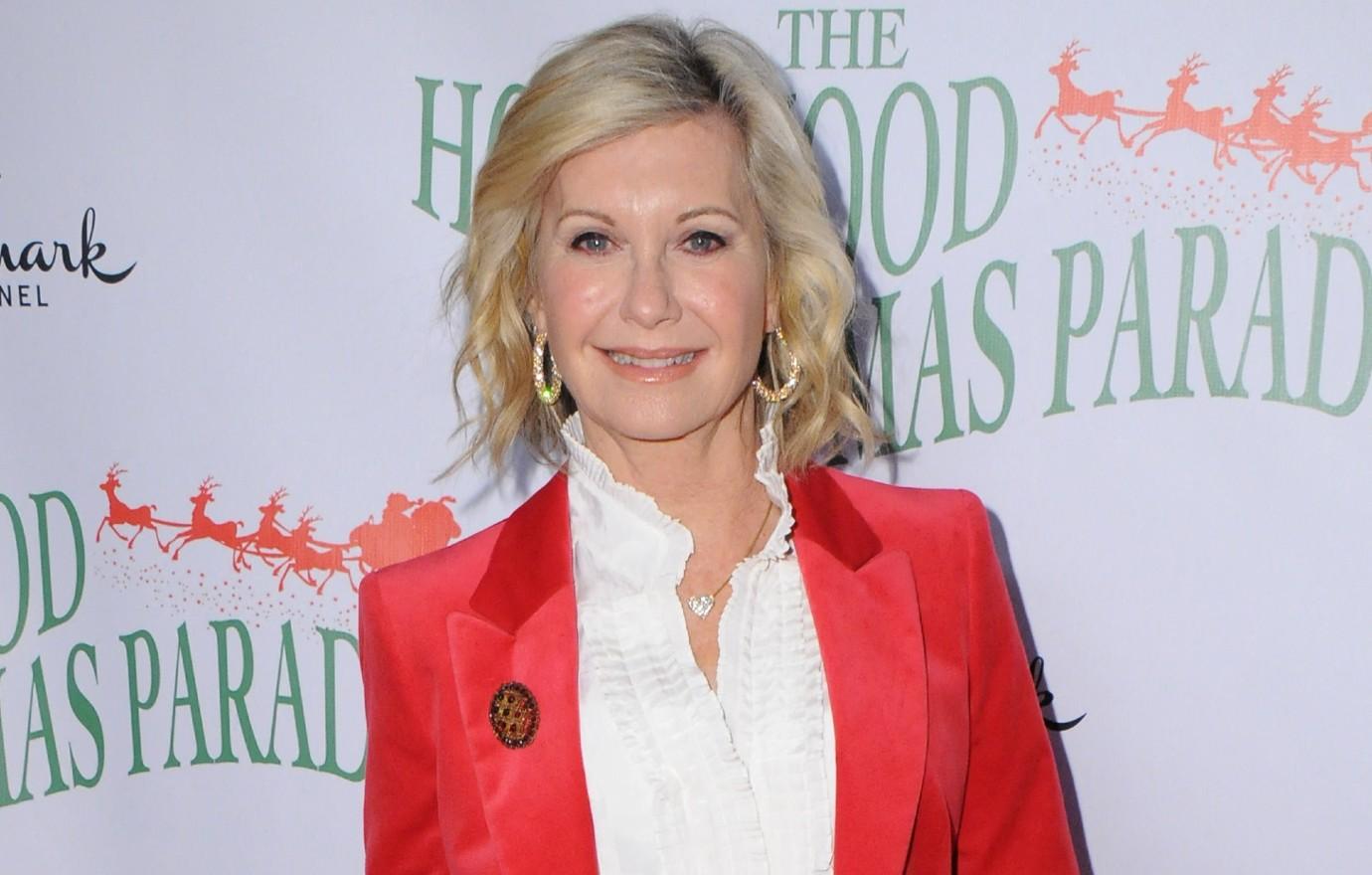 When the cancer returned in 2013, she kept it quiet. "I didn't want to draw more attention to myself," explained Olivia. "I was doing a lot of natural therapies and I was working."
Her cancer returned again in 2017, and that's when it was diagnosed as stage 4. She initially thought she was suffering from back pain, but learned the cancer had spread to her sacrum, a wedge-shaped vertebrae at the base of the spine where it forms part of the pelvis. This time, she chose to undergo radiation.
Article continues below advertisement
The actress, who has been married to professional herbalist John since 2008, has been open about using medical marijuana to help with the pain and stress during her cancer journey, but there are dozens of other options she uses too.
"I believe in the holistic approach of using everything you can that you're comfortable with," she explained. "I take a lot of herbal supplements like turkey tail and graviola and B17 and D and high doses of vitamin C, which I get through camu, which is an Amazonian plant. Other supportive herbal treatments also really helped me. My husband makes me cannabis tinctures, which he grows for me. Many different herbs have helped me with sleep and pain."
MORE ON:
Olivia Newton-John
The star says she also practices meditation and acupuncture and sticks to a healthy diet.
"I love greens, and as many organic vegetables as possible," says Olivia, who's written a cookbook called Livwise: Easy Recipes for a Healthy, Happy Life.
She has also founded the Olivia Newton-John Cancer Wellness & Research Center in Melbourne, Australia.
Article continues below advertisement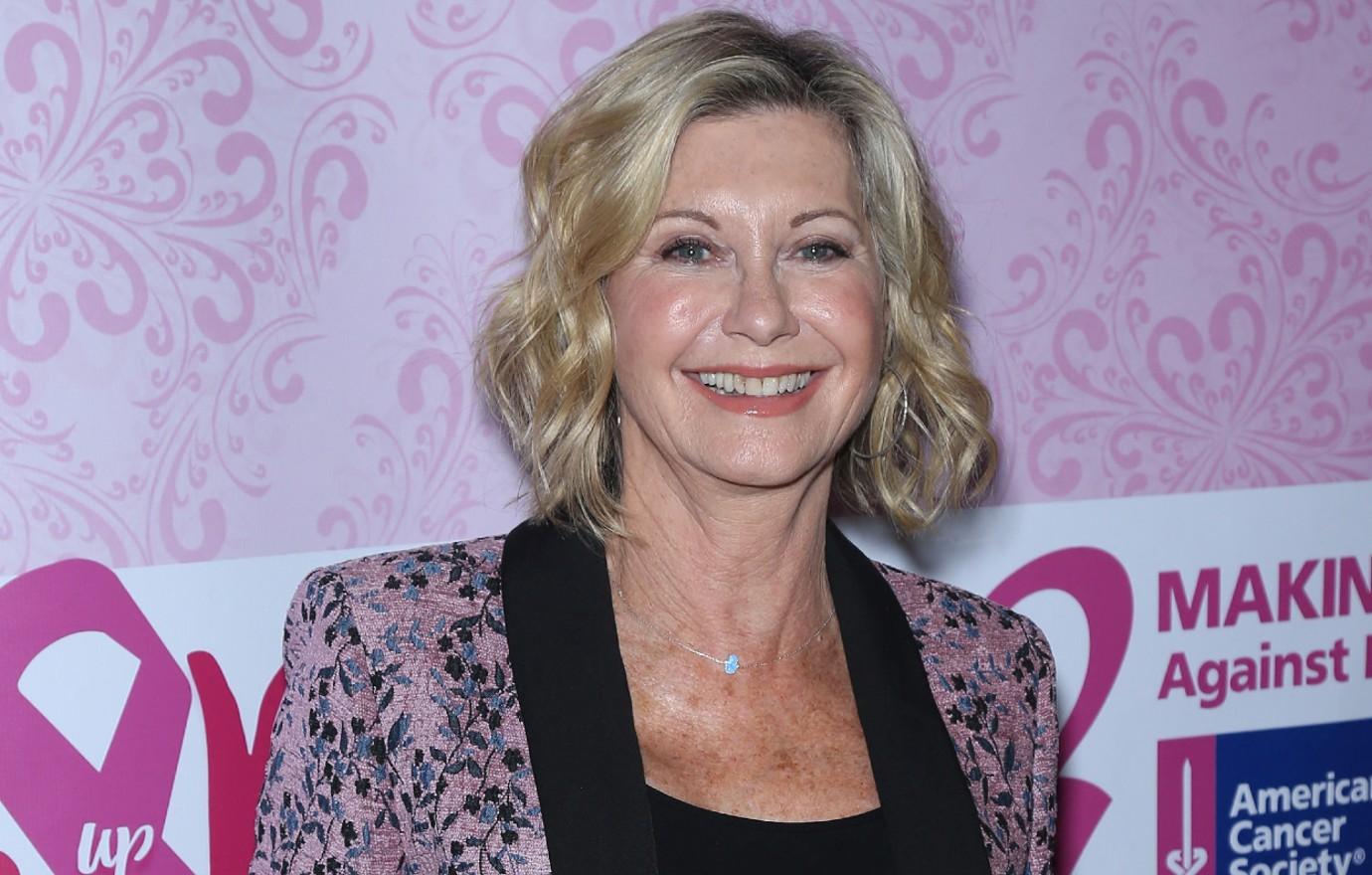 "We have acupuncture and meditation and yoga and homeotherapy and all the things that I was able to do for myself when I was going through cancer — and that people can't always afford to do," said Olivia.
Also, she added, "to beat stress, I meditate, dance or sing, swim, hike, be with my animals. I've been an animal lover since I was born." Laughter, exercise and enjoying the beauty of the outdoors are also important to Olivia's wellness campaign.
Article continues below advertisement
"Anything I can do out in nature is my favorite way to get exercise — whether it's walking on the beach with my husband or playing a game of tennis with friends," she said.
Whenever she's having a bad day, she repeats, "I'm healthy, I'm strong," to a melody. "I think it's very important to keep that positive message in your head," she said. "You know, if you have a difficult moment, music is always a great healer."
And so is an attitude of gratitude. "I think every day is a blessing," said Olivia. "You never know when your time is over. We all have finite amount of time on this planet, and we just need to be grateful for that."
Olivia has also received continued support from her daughter Chloe Lattanzi, 36, and lost of celebrity pals, most notably, her Grease costar John Travolta. The twosome have been through thick and thin together ever since he went to bat for her, begging producers to hire her to star as Sandy in the 1978 flick. He'd already set the world on fire with Saturday Night Fever in 1977, and he had some small pull as to who his love interest would be — and he wanted Olivia.
Article continues below advertisement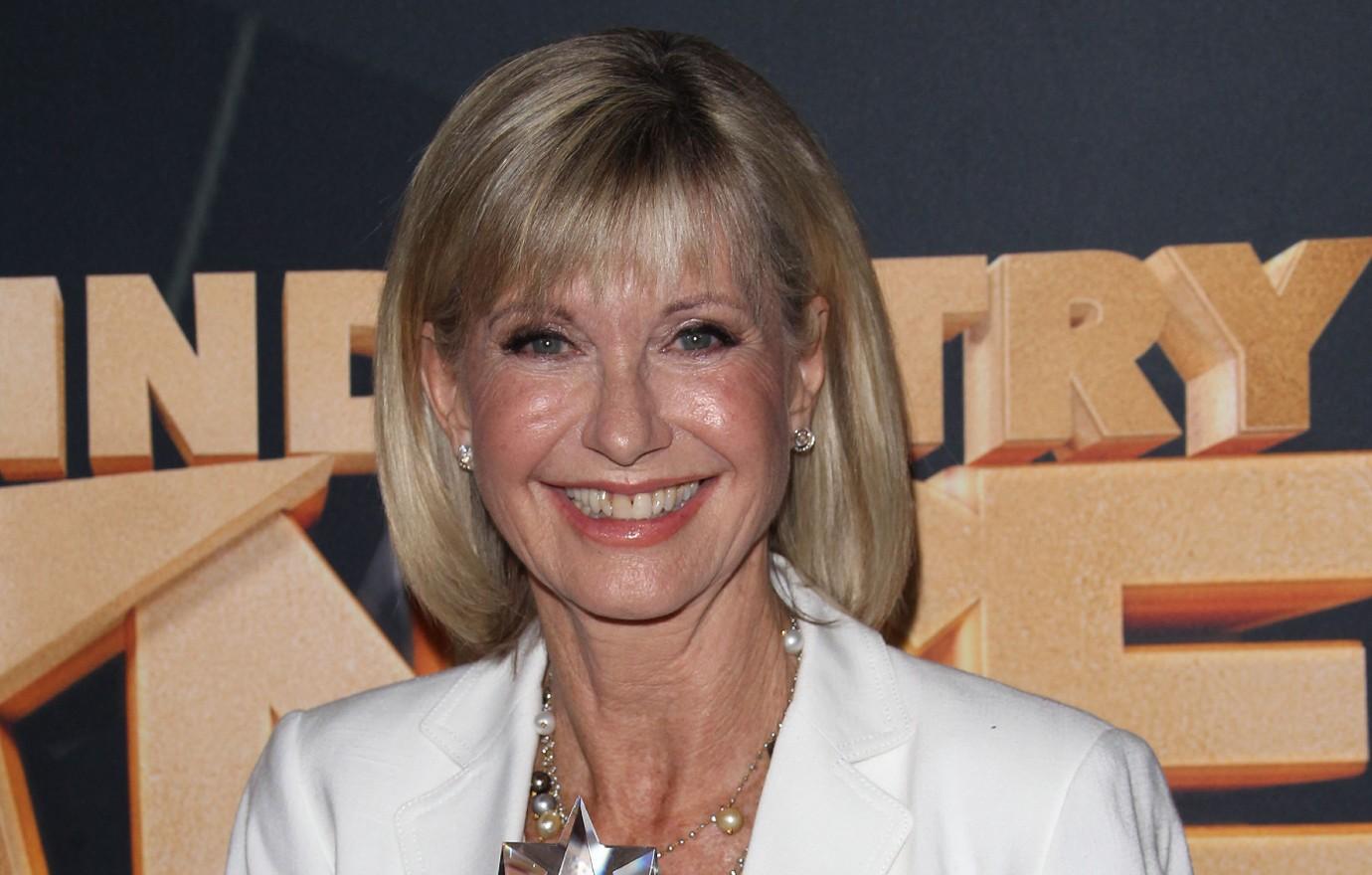 "When I first saw her, my heart pounded," confessed John, 68. "She was an established big star, but not an actress. I put in heavy pitching for her. I said she would be the perfect Sandy. I went to her house and was overwhelmed. It was my personal mission to get her to do it." But Olivia was still hesitant.
"I knew my limits and I didn't want to make a fool out of myself," she said. Finally, they did a screen rest that put her fears to rest.
Article continues below advertisement
During the making of the movie, John kept building Olivia's confidence, telling her he believed in her and doing everything he could to help. And he's still doing it today, more than 40 years later. "He believes in me," said Olivia. "He's one of the nicest human beings I've ever met. He gave me confidence, I learned to have a good time."
As for her professional career, Olivia says there's no mountain left to climb.
"I think I've done it all — and more. I had icing and cream on the icing, and candles on top of that," she gushed. "I've achieved everything I could have possibly dreamed of. I'm very grateful."