NEWS
Olympic Gold Medalist Klete Keller Identified At The Pro-Trump Washington D.C. Riots — And Now Fans Want Him To Be Stripped Of His Medals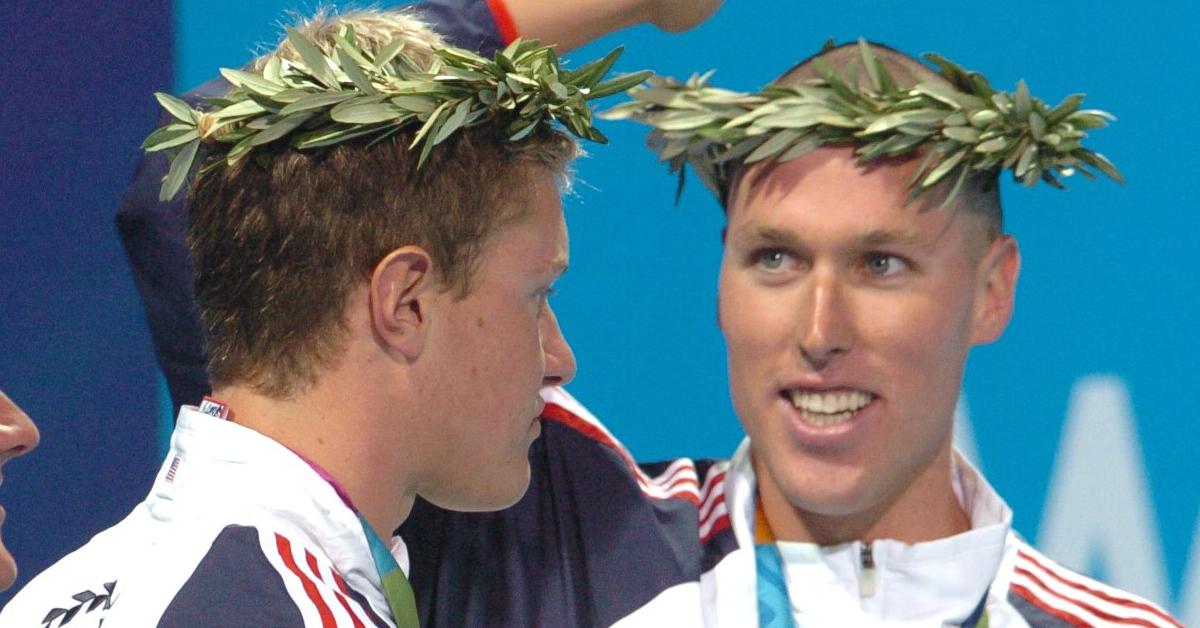 Olympic gold medalist Klete Keller was identified as taking part in the pro-Trump riots that swept through the Capitol in Washington, D.C. on Wednesday, January 6.
Article continues below advertisement
Keller was spotted by former teammates and coaches due to his tall stature and because he wore his U.S. Olympic team jacket to the protests. He also had a face mask hanging around his neck.
In a video posted by Julio Ross, who is a reporter for conservative outlet Townhall, shows the athlete in a crowd — but Keller was not spotted partaking in any violent acts.
Article continues below advertisement
Article continues below advertisement
Since the riots, Keller has deleted his social media accounts, but some fans have expressed that the swimmer should be stripped of his medals. Prior to deactivating his social media, Keller was said to have been an outspoken supporter of President Donald Trump.
"There should be absolutely no question that this Olympic Gold medalist, #kletekeller has his gold medals taken back from the country and the government he attempted to overthrow?!!!" one user wrote.
"@Olympics — Please consider stripping the medals from this guy, Klete Keller if you please? Wearing your organizations insignia while attempting to overthrow the US government isn't a good optic," another said.
Article continues below advertisement
Article continues below advertisement
Keller — who was on the same team as Michael Phelps — won five Olympic medals over three Olympic Games for Team USA in 2000, 2004 and 2008 in the 400-meter freestyle and 4x200-meter freestyle relay.
Keller also worked as an independent contractor for the Colorado and Ohio-based real estate agency Hoff and Leigh, and the company confirmed Keller's employment on Monday, January 11, as they seemed unaware of his involvement in the riots, Swim Swam reported.
Article continues below advertisement
But on Tuesday, January 12, Hoff and Leigh stated that Keller had resigned.
"Hoff & Leigh supports the right of free speech and lawful protest. But we cannot condone actions that violate the rule of law," the company stated.
"We pride ourselves on our deeply held core values of family, loyalty, community and stewardship. We continue to stand by these values."
Article continues below advertisement
Keller is not the only one who has been identified in the riots. New York City's Naked Cowboy [Robert John Burck] was also present at the Capitol, although his representative insists he wasn't involved in any violence. Jake Angeli, who donned face paint and a fur hat with horns, was also sighted. Richard Barnett was also photographed in House Speaker Nancy Pelosi's office.
Angeli and Barnett have both been arrested for their participation, and authorities are relying on social media footage to make more arrests.
Article continues below advertisement
70 people have been charged so far with more than 160 open case files, US Attorney for the District of Columbia, Michael Sherwin, stated on Tuesday, January 12, which are "just the beginning," as officials are considering "significant felony cases" for sedition and conspiracy.
"To those who engaged in the acts of violence and destruction, you do not represent our country. And to those who broke the law, you will pay," President Trump said but only after he initially told the rioters that they were "special" and he "loved" them.
Trump has since been removed from social media and called his second impeachment effort "a continuation of the greatest witch hunt in the history of politics."
UPDATE: This story has been updated as of January 14 to reflect that a representative for New York City's Naked Cowboy told OK! he attended a rally but was never at any "riot." "He would never incite or participate in any act of violence, even when it is directed at him. Naked Cowboy was at the rally in support of President Trump and 100 percent peaceful as were hundreds of thousands of other rally goers," the spokesperson added. "He never went to the Capitol Building. When the rally was over, Naked Cowboy and his two associates went to his car and drove back to NYC. Naked Cowboy never even saw anything close to a 'riot'."