NEWS
Perez Hilton 'Regrets' How He Treated Britney Spears, Says He Privately Apologized To Pop Star Last Year
Perez Hilton is showing his deep regret over the way he once treated Britney Spears following her conservatorship hearing earlier this week.
Article continues below advertisement
The gossip writer said he takes "full accountability" for his past attacks on the troubled pop star, who has been legally placed under the control of her father, Jamie Spears, for 13 years. While her father stepped down as co-conservator of her person, he still controls her finances along with the financial firm, Bessemer Trust. Jodi Montgomery has been overseeing Spears' personal affairs since September 2019.
Hilton is speaking out after he came under fire for defending Spears following her Wednesday, June 23, hearing. "It's official! #BritneySpears has DEMANDED that her conservatorship end," the blogger tweeted on Wednesday. "And that it end NOW. And she's impassioned! Speaking so eloquent about the mistreatment that she claims to have received from her father and her team. Wow. Wow. Wow. #FreeBritney."
Article continues below advertisement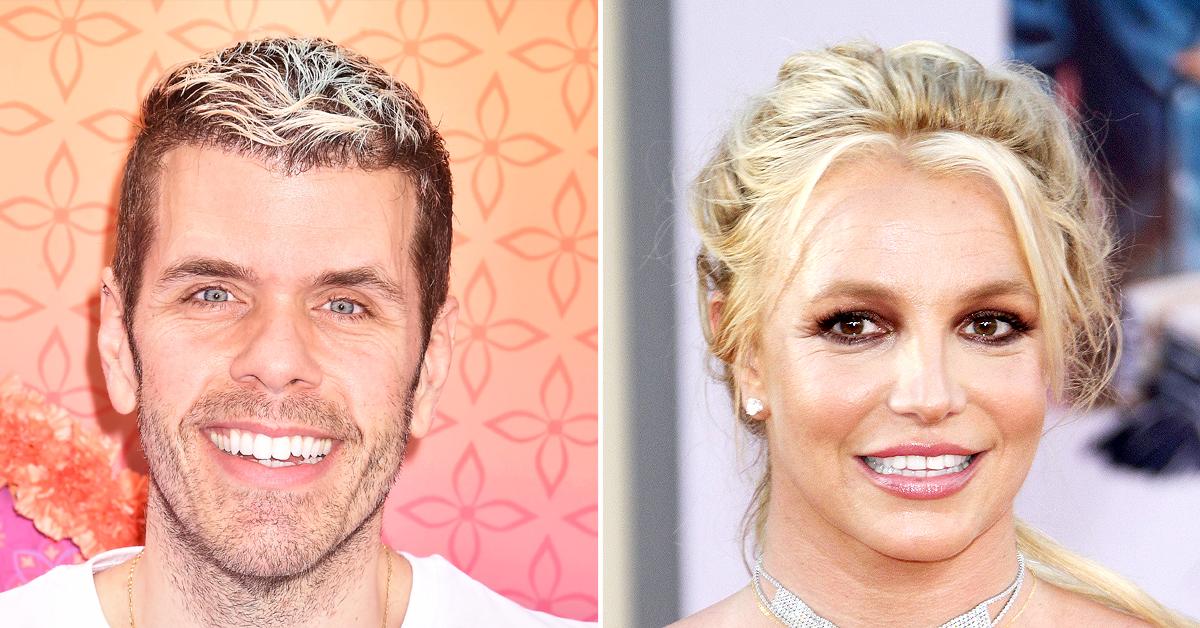 According to Spears' fans, Hilton contributed to the downfall of the "Toxic" singer by being unkind to her at the height of her mental health struggles. "Your entire professional career is based on her pain," one Twitter user responded to Hilton's supportive Spears tweet.
Article continues below advertisement
Article continues below advertisement
While acknowledging his past remarks, Hilton candidly admitted to host Kay Burley during an interview with SkyNews that he was unaware of the severity of what was going on behind the scenes of Spears' life.
"I can't say I was just young and dumb. I think we know a lot more and I think a lot of folks, myself included, were shocked and alarmed for her young children," he recalled of his thoughts on Spears at the height of her downfall. "I know I didn't express myself as well as I could have."
Article continues below advertisement
"I didn't lead with empathy and compassion, which thankfully it seems most people now are understanding the severity of Britney's situation," Hilton continued. "I absolutely apologize and carry deep shame and regret."
Article continues below advertisement
When asked what Hilton would say to the mother-of-two if he could sit down and chat with her, he revealed he sent her a letter via email last year. Hilton also emphasized that Spears needs love and support right now following her claims that her family has kept her in the conservatorship so they can profit from her success.
Article continues below advertisement
"I just want to hug her. I think she just needs love, because I cannot imagine the betrayal and the sadness and the emptiness that she must feel believing and knowing and experiencing this total lack of not support," he told the host. Hilton added that he felt "duped" by sources close to Spears who made him believe the songstress wasn't able to speak for herself.
On Wednesday, the "Gimme More" crooner broke her silence on the conservatorship, insisting she wants to end the legal bound and get her "life back." Under the control of her father and management team, Spears alleged she had been subjected to numerous psych evaluations and medications as well as been traumatized by the control her dad has over her.
Article continues below advertisement
"My dad and anyone involved in this conservatorship and my management who played a key role in punishing — ma'am, they should be in jail," Spears insisted. Amid the serious claims made, Spears said she had an IUD that she was not allowed to remove, despite her desire to marry boyfriend Sam Asghari and have more children.
"I want to be able to get married and have a baby. I was told I can't get married. I have an IUD inside me but this so-called team won't let me go to the doctor to remove it because they don't want me to have anymore children," she heartbreakingly told the judge. "This conservatorship is doing me way more harm than good."