Britney Spears' Mom Lynne 'Very Concerned' After Troubled Pop Star Pleaded For Conservatorship To End
Britney Spears' mom, Lynne Spears, has responded to her pop star daughter's request to end her conservatorship during her bombshell hearing on Wednesday, June 23.
Article continues below advertisement
Lynne's lawyer reportedly encouraged the judge to listen to Britney's request to hire her own private attorney and change the structure of her care plan. This wasn't the first time Britney's mom expressed her doubts about the conservatorship and her ex-husband's true intentions.
Article continues below advertisement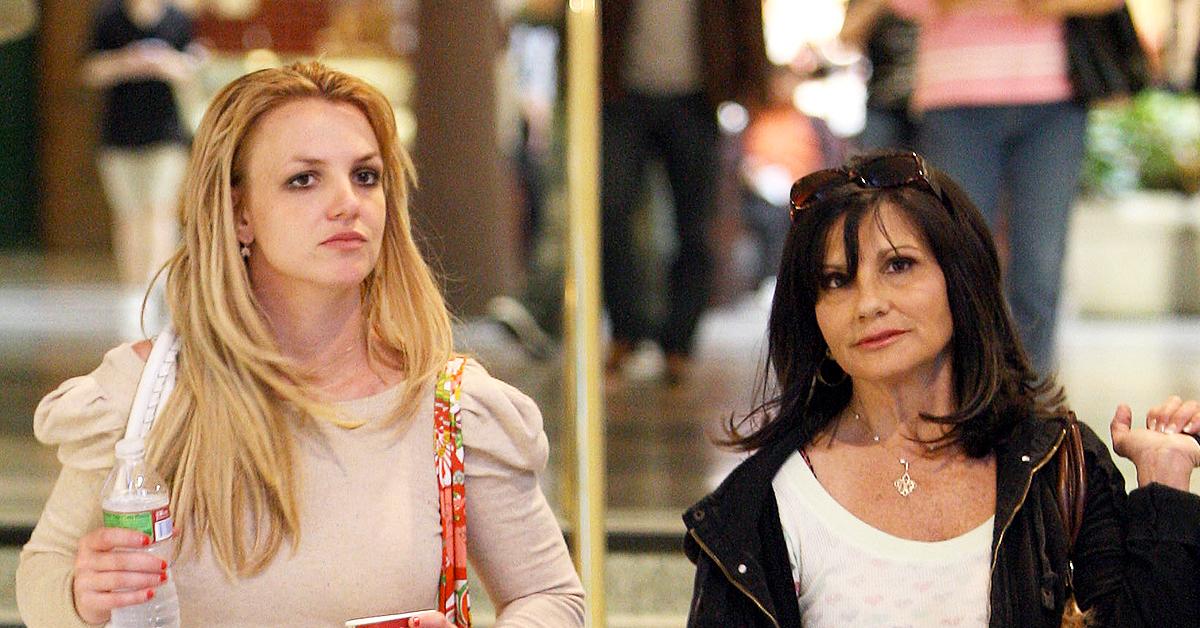 As OK! reported, Lynne — who filed for divorce from Jamie in 2002 — previously filed an objection to his $890,000 in legal fees reported by Jamie's team of lawyers. Lynne accused the firm of not performing in "good faith for the benefit" of their daughter and demanded Jamie "immediately" repay any money spent on his legal fees to their daughter's estate.
Article continues below advertisement
In response, Jamie, 68, slammed his ex-wife in court filings, insisting she had "zero involvement in her daughter's conservatorship until very recently," it was reported. Jamie also insisted her accusations "threatened to tarnish [his] reputation as a loving, caring father," per Us Weekly, who reported on Lynne's response to the hearing.
Article continues below advertisement
Meanwhile, the "Stronger" singer alleged Jamie has been anything but a caring father during her Wednesday hearing. Among the jaw- dropping statements Britney made, OK! reported that she alleged she has been subjected to numerous psych evaluations and medications as well as been traumatized by her father through his control.
Britney claimed that in response to her refusing to perform in her Las Vegas show, her father put her on Lithium, which had an awful effect on her.
Article continues below advertisement
"Lithium is a very, very strong and completely different medication compared to what I was used to," the mother-of-two explained. "You can go mentally impaired if you take too much if you stay on it longer than five months. But [my dad] put me on that and I felt drunk. I couldn't even have a conversation with my mom or dad really about anything."
And when the Mickey Mouse Club alum overmedicated, she insisted her family didn't do "a goddamn thing" to help her. In fact, Jamie — who currently gets paid $16,000 per month for his services co-managing the financial aspect of the conservatorship — "was all for it," Britney said in her address via phone in a Los Angeles courtroom.
Article continues below advertisement
She also accused her family of keeping her under the conservatorship so they can profit from her success — a New York Times report revealed Jamie receives a percentage of profits made from his daughter's deals in addition to the thousands he is paid per month for being her conservator.
Article continues below advertisement
"Considering my family has lived off my conservatorship for 13 years, I won't be surprised if one of them has something to say going forward, and say, 'We don't think this should end, we have to help her.' Especially if I get my fair turn exposing what they did to me," she continued.
Britney has been under the conservatorship since 2008 following her very public breakdown. But last year, her attorney told the court that the "Toxic" singer is "afraid of her father." Jamie stepped down as co-conservator of her person but still controls her finances along with the financial firm, Bessemer Trust. Meanwhile, Jodi Montgomery temporarily began overseeing her personal affairs in September 2019.