NEWS
'Lack of Respect': President Joe Biden Slammed for Leaving Medal of Honor Ceremony Early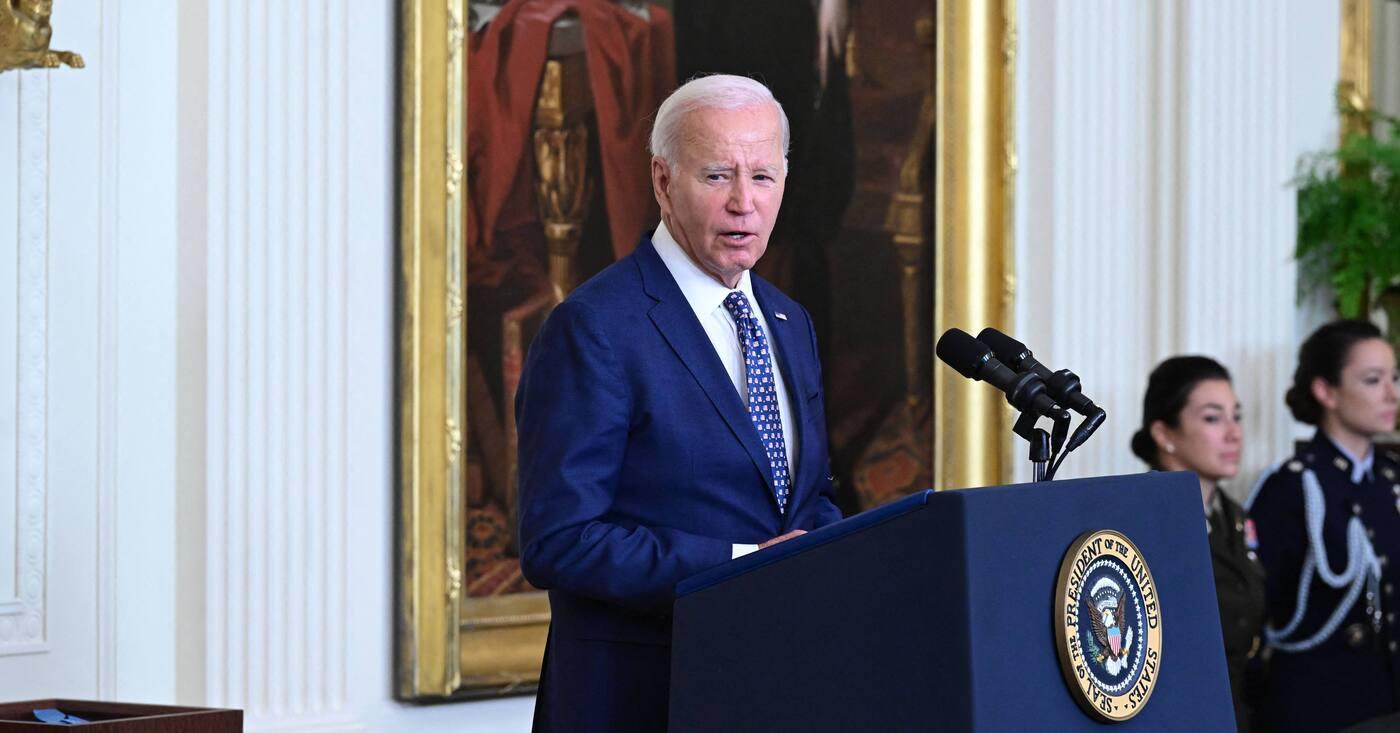 President Joe Biden was slammed for abruptly leaving the Medal of Honor ceremony, which honored a Vietnam War veteran on Tuesday, September 5, before the event wrapped up.
The president, 80, apparently exited the East Room of the White House after he gave retired Army Captain Larry Taylor his medal.
Article continues below advertisement
Of course, military veterans were not pleased with the commander-in-chief.
"Pardon my French…But what a f-------- idiot. The continuous lack of respect Biden has for anyone is appalling. Hawaii, Service members, active shooter victims, the list goes on," one person wrote, while another said, "Joe Biden just BOLTED out of the room immediately after awarding the Medal of Honor to Army Captain Larry Taylor. The ceremony continued on for several minutes afterwards. Biden completely missed a concluding prayer."
"At least he didn't check his watch this time," another person quipped, referring to when Biden glanced at his timepiece during a ceremony held for 13 U.S. troops who were killed in an August 2021 terror attack in Afghanistan.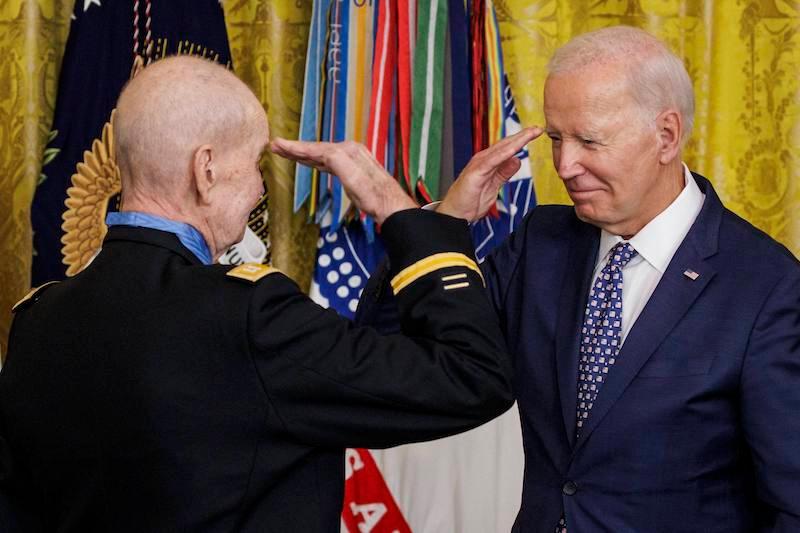 Article continues below advertisement
Some weren't sure if Biden wasn't sure of where to go or if his exit was pre-planned.
"A very confused President Biden walks out in the middle of Medal of Honor ceremony before the benediction," one noted, while another asked, "Do you think this was done on purpose or just is it more senile moments? I think the guy is so self-absorbed he makes blunders like this. God this man is a massive embarrassment to our nation."
This is hardly the first time Biden has been slammed for his remarks. In August, after wildfires ravaged through Hawaii, Biden failed to comment on the tragedy, leaving people stunned.
One Hawaii Democrat said the lack of action was "shocking," while a Republican accused him of "actively ignoring what is happening in Hawaii and really helping Hawaii."
Article continues below advertisement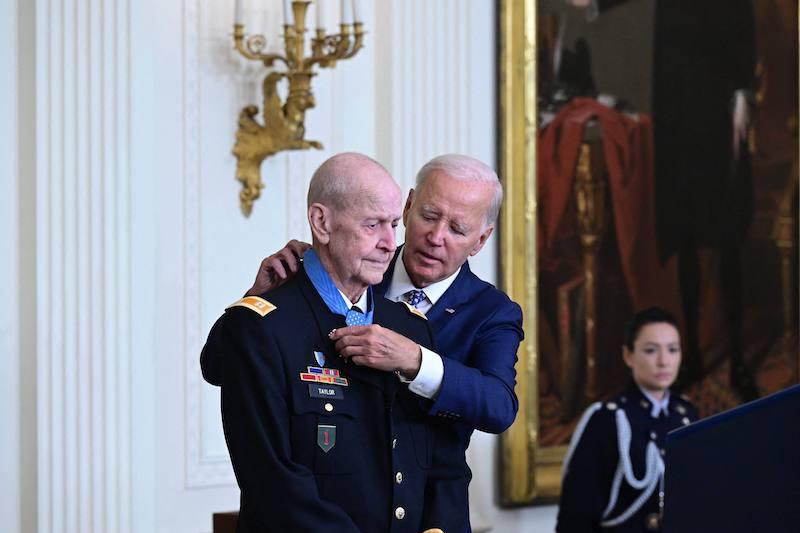 Never miss a story — sign up for the OK! newsletter to stay up-to-date on the best of what OK! has to offer. It's gossip too good to wait for!
Article continues below advertisement
Megyn Kelly also pointed out how Biden lacked compassion.
"And he couldn't be bothered to say two words. He couldn't think of anything to say off the top of his head … What this tells me is it is perfunctory. He's trying to get out a dodge. He can't ad lib. He can't fake, even at this point, empathy. He needs it scripted for him, and unless it's in that teleprompter, we're stuck with the real Joe Biden, who is not caring, who doesn't give a d--- about what's happening from the looks of it," the journalist continued.