ROYALS
Royal Manners! Prince George & Princess Charlotte Were 'Incredibly Well-Behaved' At Queen Elizabeth II's Funeral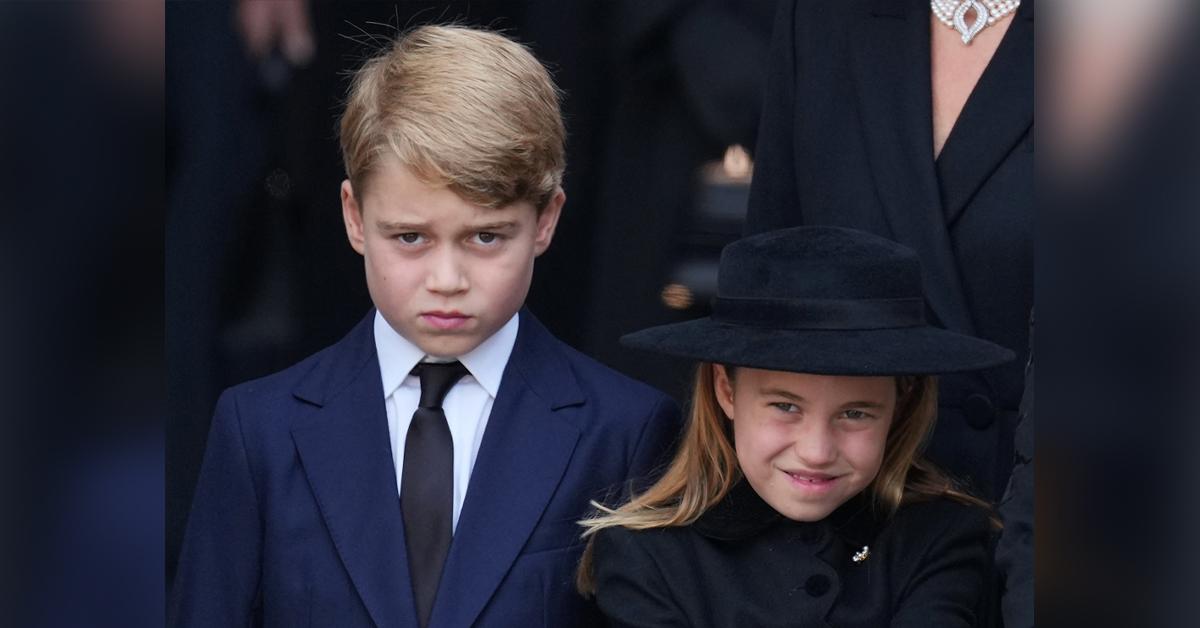 Prince George, 9, and Princess Charlotte, 7, received a well-deserved praise following their excellent behavior at Queen Elizabeth II's funeral.
On Monday, September 19, Canadian attendee Mark Tewksbury provided complimenting remarks to the young members of the royal family for their impressive manners and control of emotions throughout the long day.
Article continues below advertisement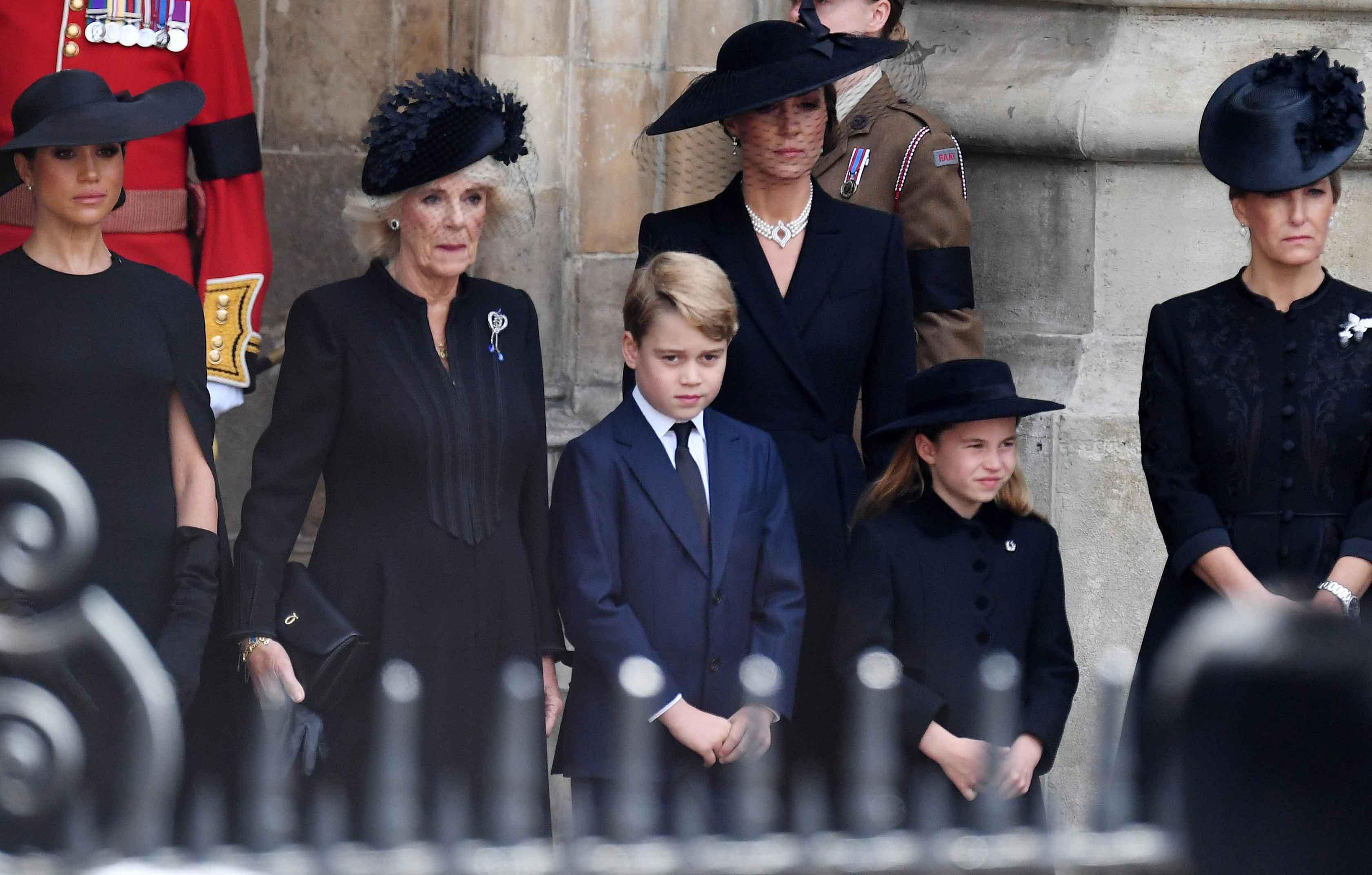 The Olympic gold medalist swimmer stated how Prince William and Kate Middleton's eldest two children were "incredibly well-behaved," adding that they still acted "a little like kids, a little like, 'Wow, this is a lot.'"
"For little Prince George, this will be him one day and he doesn't really know that yet," the 54-year-old continued in reference to how George will one day take after his father and be Heir to the throne.
Article continues below advertisement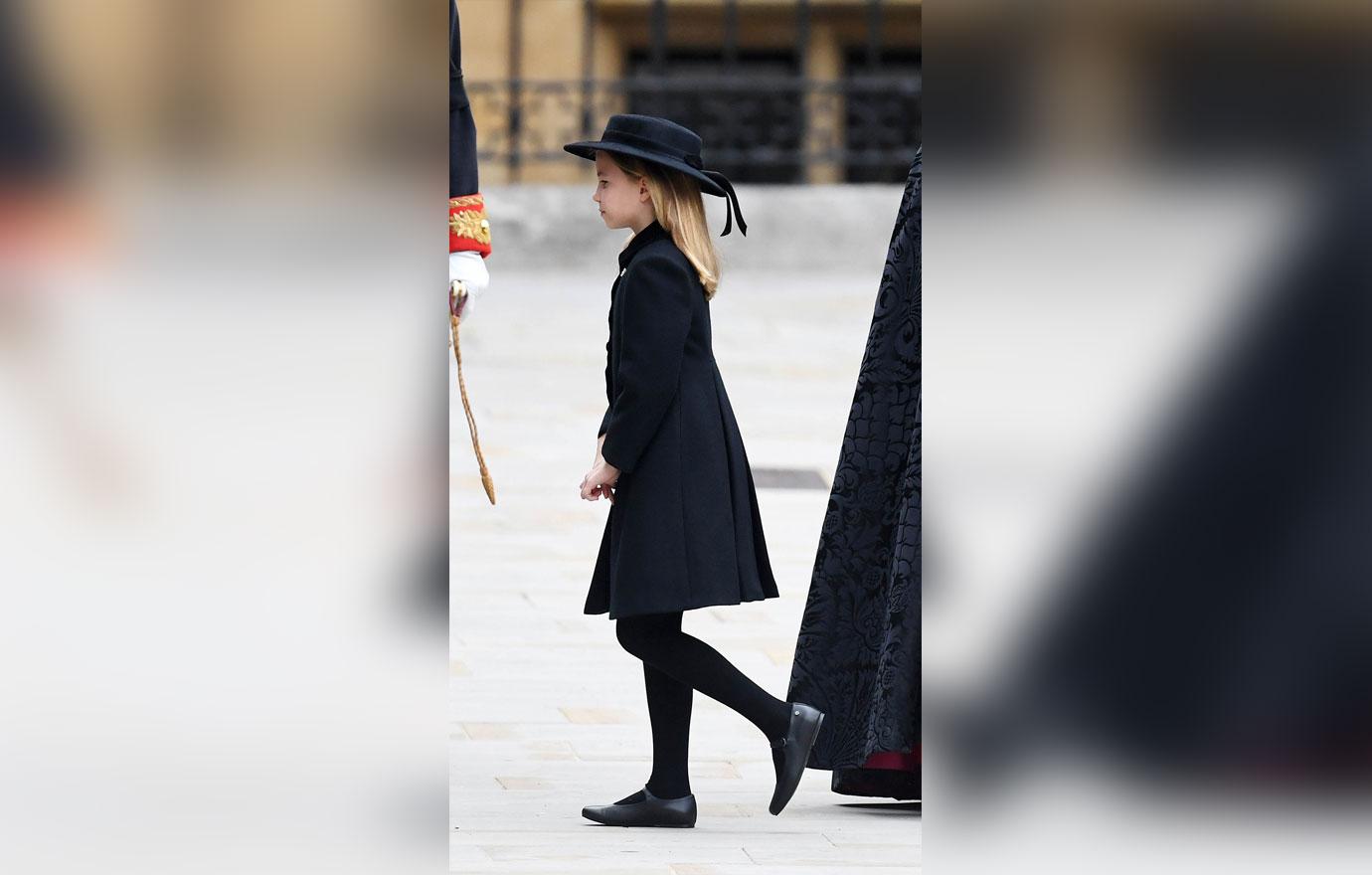 "And then I thought, 'Ah, he's just lost his great-grandmother,'" Mark pointed out as he observed the future King, who somberly stood by his parents' side on the difficult day.
The only member of William and Kate's family-of-five missing from the long day of activities was their 4-year-old son, Prince Louis, who seemed to be too young to understand and attend.
Although George and Charlotte were of the youngest royals in attendance, they both seemed to keep their composure — for the most part — and follow instructions throughout the hard day.
Article continues below advertisement
As OK! previously reported, Charlotte did have moments of uncontrolled sadness while saying her final goodbye to her great-grandmother. In released photos, the 7-year-old princess could be seen wiping tears from her eyes during the Westminister Abbey ceremony.
Despite periods of crying throughout Queen Elizabeth's funeral, Prince William's only daughter showed off her royal knowledge and even bossed her older brother around at one point.
Touching footage of Monday's procession shows Princess Charlotte whispering to Prince George about how he must bow when his great-grandmother's coffin passes.
Article continues below advertisement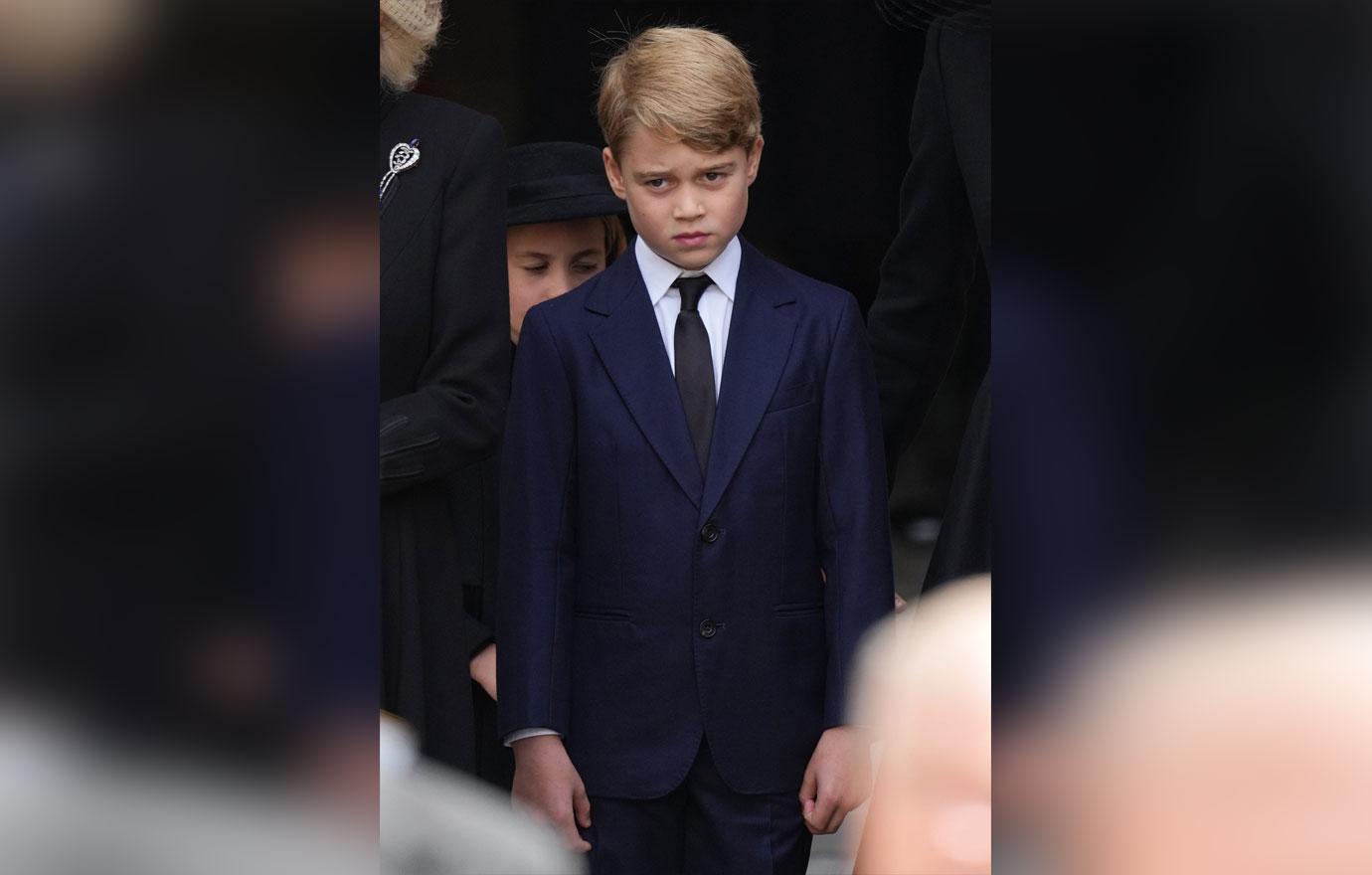 The intelligent young royal has frequently shown her mature manners in the past.
"Charlotte is very confident and knows her own mind," a source previously explained. "She watches her manners — especially in front of her parents and Queen Elizabeth II — but behind the scenes, she can be a rambunctious tomboy who likes to make mischief."
People interviewed Tewksbury regarding his attendance at the Queen's funeral.