ROYALS
Prince Philip Returns To King Edward VII Hospital, But Is His Health Scare Worse Than What It Seems?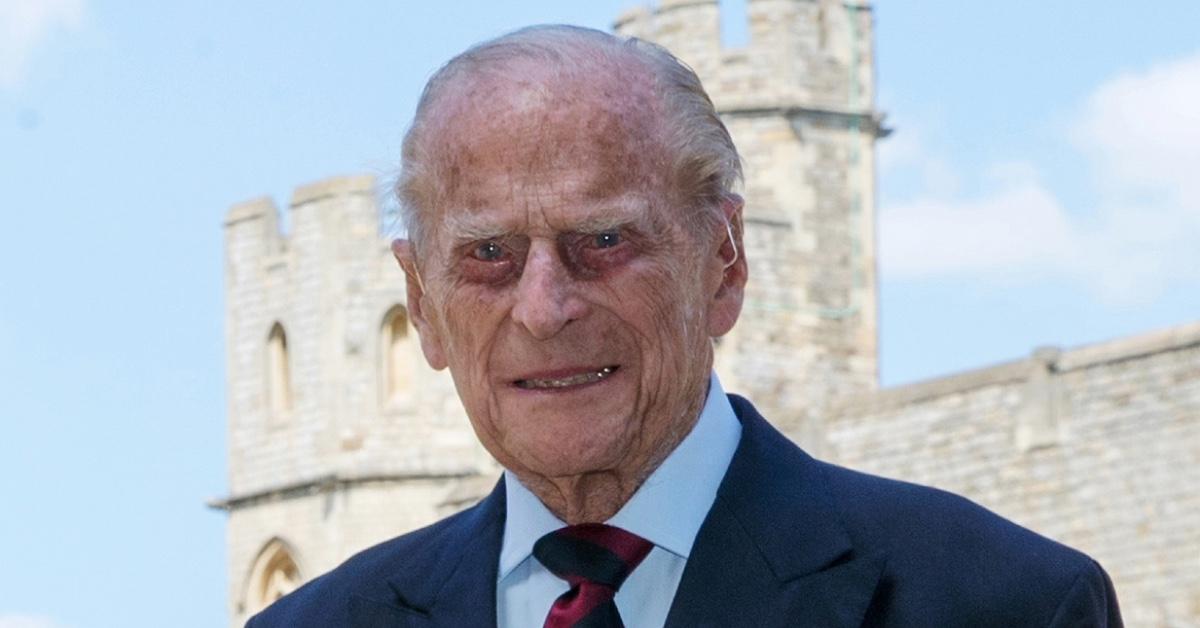 The Duke of Edinburgh, Prince Philip, returned to the private King Edward VII Hospital on Friday, February 5, after undergoing a "successful" heart surgery at St. Bartholomew's Hospital. He was first admitted to King Edward VII Hospital on February 16 as a "precautionary measure."
While Buckingham Palace has kept the public updated on the 99-year-old's health status, they first mentioned his pre-existing heart condition almost two weeks after his initial admission — leading many to wonder if the Palace has been downplaying the severity of Philip's health.
Article continues below advertisement
However, on Monday, March 1, Buckingham Palace revealed Philip was transferred to St. Bartholomew's Hospital to undergo treatment and testing for a pre-existing heart condition, which was the first time the Palace mentioned any issue with Philip's heart. Two days later, Philip underwent heart surgery.
And while Philip remains in the hospital, wife Queen Elizabeth II has had a "rough few weeks" at the couple's Windsor home. Her Majesty, 94, is "distraught over her beloved husband's health setback," a source told Us Weekly. However, "Elizabeth is handling the stress and sadness with great dignity."
Article continues below advertisement
Queen Elizabeth II isn't the only one worrying about the Duke. Last week, Prince Edward checked in on his father and said he's doing "a lot better," as daughter-in-law Duchess Camilla said Philip's condition is "slightly improving."
Despite the promising news from the royal family, others fear that this may be the end of the road for the aging Prince. In fact, Prince Harry has even been "advised to fly home right now to say goodbye to his grandfather," a source told The Royal Observer. "Who knows if he will listen."
The palace is reportedly already planning Philip's funeral, which will "be a massive state function," The Royal Observer insider added. And according to Royal watcher Ian Lloyd, Philip is welcoming whatever fate comes his way. Lloyd previously told the Mail on Sunday that Philip never wanted to make it to his 100th birthday, which will be on June 10. "God I don't want to live to be 100. I can't imagine anything worse," Lloyd claimed Philip said.
While it is common for public figures, especially government officials, to downplay the severity of an illness, the timing of Philip's deteriorating health comes at a problematic time for the Crown.
Article continues below advertisement
The Palace is gearing up to receive potential backlash from Prince Harry and Meghan Markle's bombshell primetime tell-all with Oprah Winfrey, which is set to air on Sunday, March 7. If people believe the Palace was misleading with the facts behind Philip's health, it may cause doubt as to what else the Palace was trying to keep hidden in regards to Harry, 36, and Meghan, 39.
DUCHESS DRAMA! 5 TIMES MEGHAN MARKLE WAS SNUBBED BY THE ROYAL FAMILY
As OK! previously reported, royal commentators are begging the famed couple to hold off on debuting their interview with the talk show titan until Philip's health battle improves.
Royal biographer Robert Jobson said if Harry and Meghan don't hold off on the debut of their tell-all, they will "appear heartless, thoughtless and supremely selfish." However, the controversial couple has been waiting to tell the world their side of their life as royals and their decision to depart — and it looks like nothing will stop them from sharing their truth.
"Even if Meghan had the choice to postpone the Oprah special she said she wouldn't because it has absolutely nothing to do with Prince Philip and that this is just an excuse by the palace to keep her muzzled," a source told Daily Mail.
Click here to see a preview of Harry and Meghan's upcoming tell-all.