REALITY TV
Rachel Lindsay Returns To Instagram, Wants To 'Move Forward' From Chris Harrison Racism Scandal And Online Harassment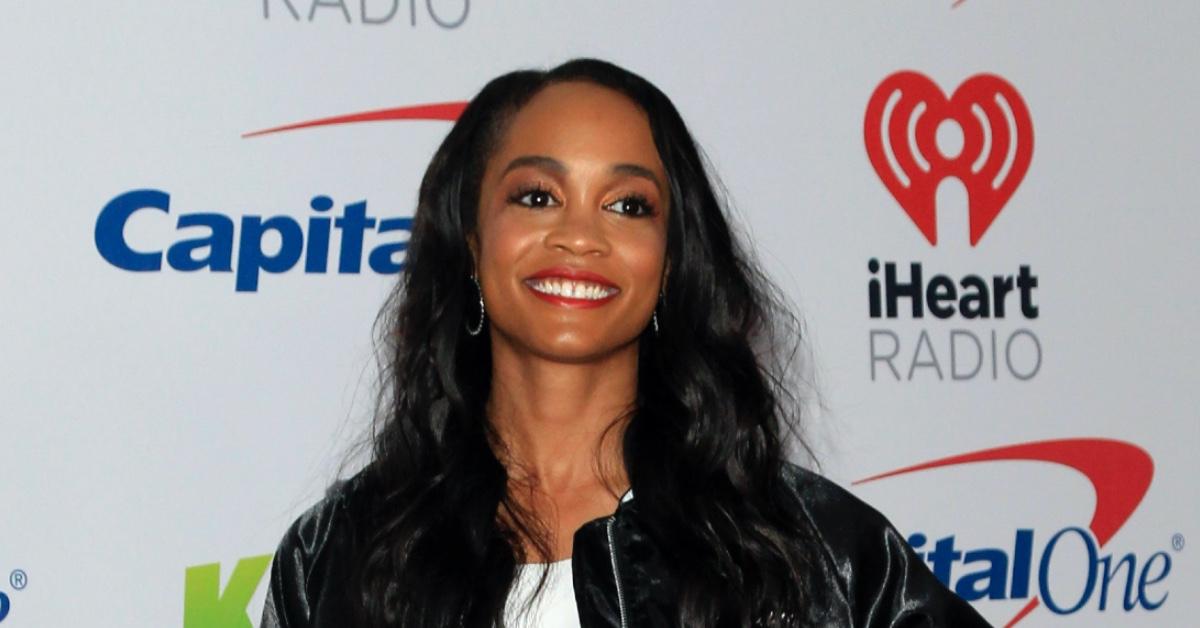 After Rachel Lindsay took a brief pause from social media following the fallout from her controversial interview with Chris Harrison, the former Bachelorette returned to Instagram on Saturday, March 6.
Upon her return, Lindsay, 35, shared an uplifting quote alongside a photo of a bouquet of sunflowers. "I want to be like a sunflower so that even on the darkest days I will stand tall and find the sunlight," Lindsay captioned her post followed by three sunflower emojis.
Article continues below advertisement
The Extra co-host's Bachelor family welcomed her back to the social media platform with open arms, as they took to the comment section to share encouraging words. "Here for you. Glad you're back ❤️," former Bachelorette Ali Manno commented. "So happy to have you back, hoping you are feeling refreshed and loved ♥️🌻," recent Bachelor contestant Chelsea Vaughn wrote, as Pieper James added: "Welcome back queen 👑 all love and positive energy ♥️."
COLTON, ALI & MORE! BACHELOR OR BACHELORETTES WHO *ALMOST* QUIT THE SHOW
Article continues below advertisement
Mike Johnson commented, "Welcome back 🙌🏽," and Kaitlyn Bristowe added: "You always do ❤️❤️❤️❤️."
As OK! reported, Lindsay deleted her Instagram account on February 27 after Bachelor fans reportedly harassed her for confronting Harrison and his statements from their interview, in which he defended Matt James' frontrunner contestant Rachael Kirkconnell and her past alleged racially insensitive social media posts.
At the time, Harrison said Bachelor nation should offer Kirkconnell a little "grace" and "compassion" after she was allegedly photographed attending an antebellum plantation themed ball in 2018. Following the backlash from the interview, Harrison apologized to Lindsay (privately) and the public before announcing that he would be temporarily stepping away from the franchise to get "educated."
While Lindsay "appreciated" the long-time host's apology, she told Extra host Billy Bush on Monday, February 15, that she struggled to accept it because it came "after the fact."
Article continues below advertisement
"I'm going to need that time and space and compassion that he referenced to really accept the apology, because [Chris wasn't] apologetic at first," she added. "I'm not saying I can't get there, it's just, initially, it's a little tough for me."
And while many Bachelor fans rallied behind Lindsay and called for producers to remove Harrison from the dating show for good, Lindsay was on the receiving end of nasty comments online and ultimately removed herself from social media.
6 BACHELOR & BACHELORETTE CONTESTANTS WHO DIDN'T NEED TV TO FIND ETERNAL LOVE
"People are attacking me because they think that I'm trying to cancel someone so they're on a mission to cancel me. I'm getting threatened," she said during an episode of her "Higher Learning" podcast earlier this month on why she chose to deactivate her Instagram account. "People are threatening, like, 'Oh, I have this on you. I have this, I'm just waiting till you get back on social to unleash this kind of stuff.' You're affecting people's well-being. Where does it end?"
After Harrison issued another apology on Good Morning America last week for his behavior and insensitive statements, Lindsay acknowledged his willingness to own up to his faults and mistakes. "We need to move forward," Lindsay said on Extra. "And for me, for us to move forward, I need to accept the apology, so we can all be better from this situation, which is what we want."
As OK! previously reported, Emmanuel Acho will take Harrison's place as host on The Bachelor: After the Final Rose special.