REALITY TV
Slammed By Michael Strahan! 'GMA' Host Insists Chris Harrison's Apology Was A 'Surface Response'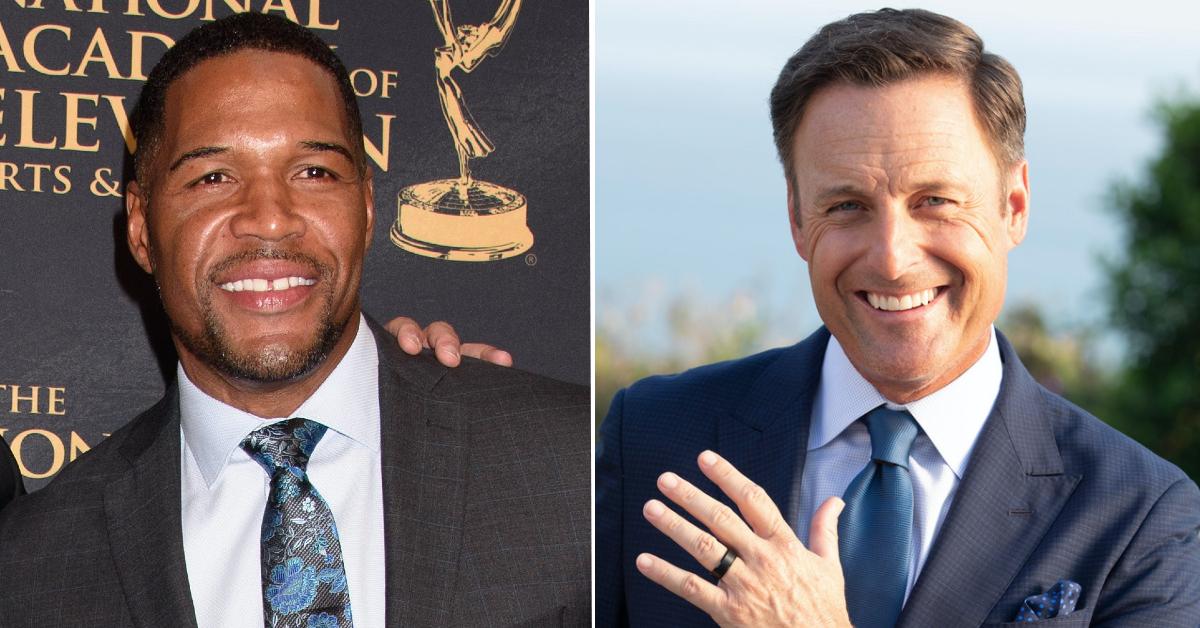 Not buying it! Shamed Bachelor host Chris Harrison sat down (virtually) with Good Morning America co-host Michael Strahan to address and apologize for his recent comments — where he failed to denounce Matt James' front-running contestant Rachael Kirkconnell's alleged racially charged social media posts — but failed to win over his interviewer.
Article continues below advertisement
"His apology is his apology, but it felt like nothing more than a surface response on any of this," Strahan said of his interview with Harrison on Thursday, March 4 to his co-hosts. "I mean, obviously, he's a man who clearly wants to stay on this show, but only time will tell if there is any meaning behind his words."
Article continues below advertisement
"It was a mistake, I made a mistake," Harrison, 49, told Strahan during their interview. "I am an imperfect man, I made a mistake, and I own that."
During Harrison's interview with Lindsay on February 9, he implied that the photo of Kirkconnell at the antebellum plantation-themed party was more acceptable in 2018 as opposed to 2021 because people are now looking through a different "lens." Strahan addressed Harrison's past remark and asked whether there is a difference between the photo being a bad look in 2018 versus 2021.
"There is not," Harrison replied. "Antebellum parties are not OK. Past, present, future, knowing what that represents is unacceptable."
"I am saddened and shocked at how insensitive I was in that interview with Rachel Lindsay. I didn't speak for my heart, that is to say I stand against all forms of racism," he added. "I'm sorry to Rachel Lindsay, and I'm sorry to the Black community."
Article continues below advertisement
Harrison concluded the interview by noting that "there is much more work to be done." He added, "I am excited to be a part of that change." Strahan agreed that there was much more work to be done.
Harrison shared a public apology in an Instagram statement one day after the bombshell interview last month. A few days later, he apologized once more and said he would temporarily be taking a step back from the franchise.
As OK! previously reported, Emmanuel Acho will replace Harrison as host for The Bachelor: After The Final Rose special, and isn't planning on holding anything back. "Before accepting the job, Emmanuel insisted that he must be allowed to ask anything he wants," an OK! source dished. "Emmanuel doesn't want to burn the show down, but at the same time, he has to ask uncomfortable questions that will make producers and fans squirm."
The Bachelor: After the Final Rose will air on Monday, March 15, at 10 p.m. ET on ABC, immediately following the season finale of The Bachelor.