REALITY TV
'She's Desperately Trying To Stay Relevant': Did Teresa Giudice Intentionally Start The Rumor About Jackie Goldschneider's Husband Cheating?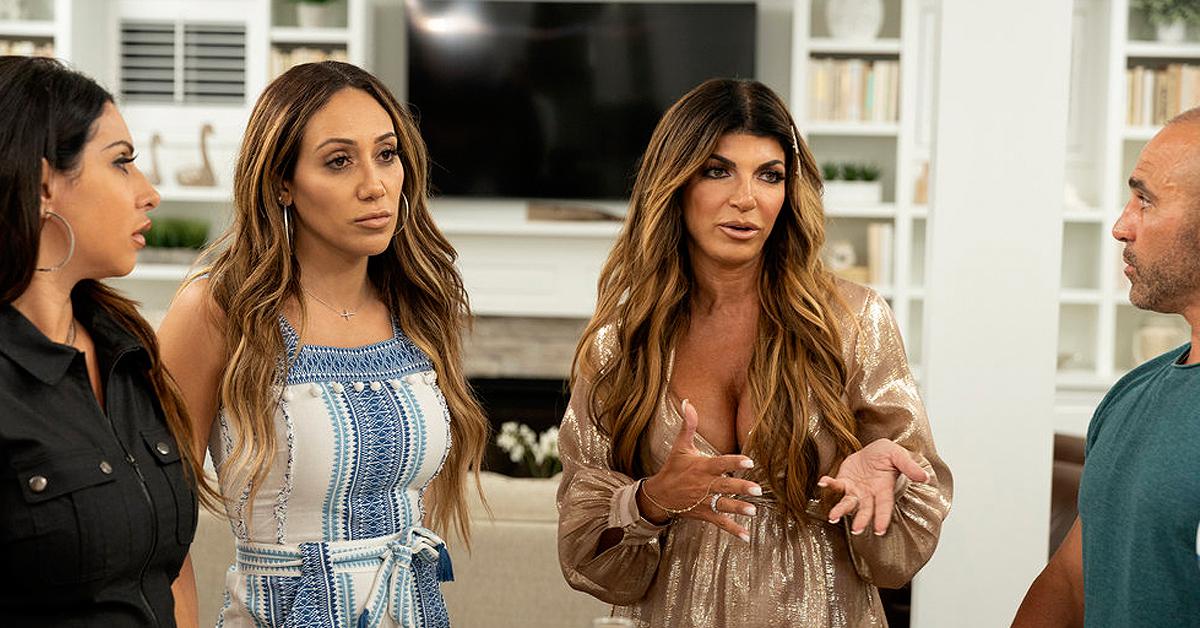 Real Housewives of New Jersey legend Teresa Giudice is determined to keep her spot on the beloved Bravo series — even if it means creating a little drama to stay relevant.
In the explosive season 11 premiere of RHONJ, Giudice spread a rumor that she "heard" fellow castmate Jackie Goldschneider's husband, Evan, was cheating on her. However, sources have since shut down the allegation, claiming it isn't true at all.
Article continues below advertisement
Giudice revealed on the show that she heard Evan "screws around" with other women at his gym, but didn't go into detail on specifics. Goldschneider later confronted Giudice about the "baseless rumor" and set the record straight that her husband is faithful to her.
Sources dished that Giudice is terrified of being fired from the hit reality series, so she's looking to "stir the pot" to stay in the limelight. "She's being watched by the network," the source explained. "She had zero proof [that he cheated] and made up the story because Bravo has been getting rid of original Housewives."
Article continues below advertisement
The brunette bombshell has been a staple of RHONJ since the show first aired in 2009, which is great for fan recognition, but also comes at a price. "[She's] too expensive and they can filter through different women," the source continued, noting that Giudice is "desperately trying to stay relevant."
"Teresa is the highest paid Housewife," the insider added. "If they get rid of her, it's because they pay her too much and her act is no longer worth it, but she's been a franchise favorite forever."
Article continues below advertisement
"That's long enough for Teresa to know it's the real deal," a source previously dished exclusively to OK!. "Luis is everything she's looking for — he's financially stable, he's sweet and generous and romantic, and with two kids of his own, he gets along great with her four girls."
"The whole family loves him," a second insider gushed about Ruelas. "Even her kids enjoy having him around, not just because he's a great guy but because they can see how happy he makes their mom."
Giudice has since denied the allegations of fabricating the rumor that Goldschneider's husband cheated on her, saying they were "not true."
Page Six was the first to report on Giudice's status with Bravo.