NEWS
'Exorcism': Joe Biden Calls For White House Cleanse After Donald Trump Packs Up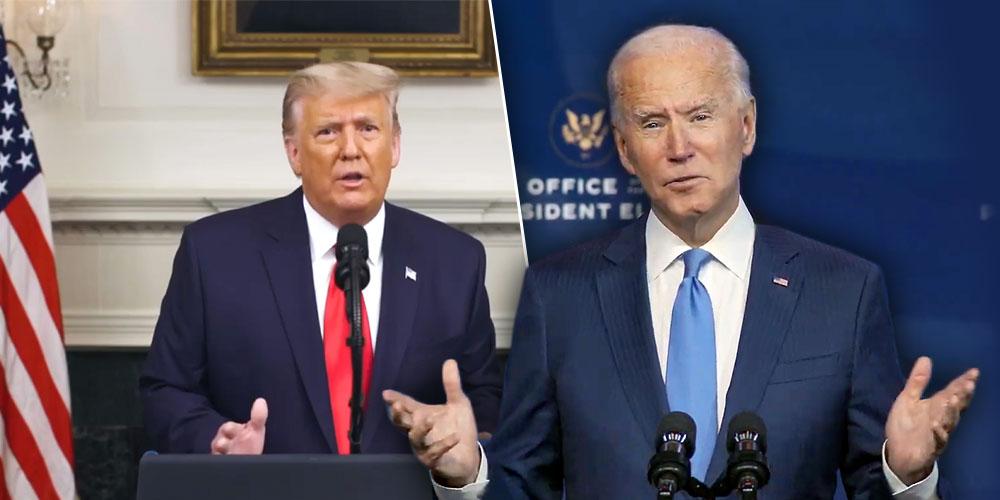 No germs here! President-Elect Joe Biden wants the White House to be thoroughly scrubbed after President Donald Trump and some of his family contracted the novel coronavirus in October, according to the Daily Mail.
"Mr. Trump's administration has been riddled with the coronavirus. The Bidens are taking no chances," a member of the transition team told the outlet. "The entire property will be deep-cleaned down to replacing doorknobs and taking down soft furnishings. The virus can linger on hard surfaces, so the entire residence and executive offices will be wiped clean with disinfectant to exorcise any trace of Team Trump."
Article continues below advertisement
The former reality star, 74, has still not conceded in the 2020 election and is still trying to prove that the election was rigged. After the U.S. Supreme Court rejected a lawsuit, which challenged Biden's victory, Trump took to Twitter to vent.
"The fact that the Supreme Court wouldn't find standing in an original jurisdiction matter between multiple states, and including the President of the States, is absurd. It is enumerated in the Constitution," he wrote. "They just 'chickened out' and didn't want to rule on the merits of the case. So bad for our country!"