PHOTOS
Fit at 57! Salma Hayek's Sultriest Snapshots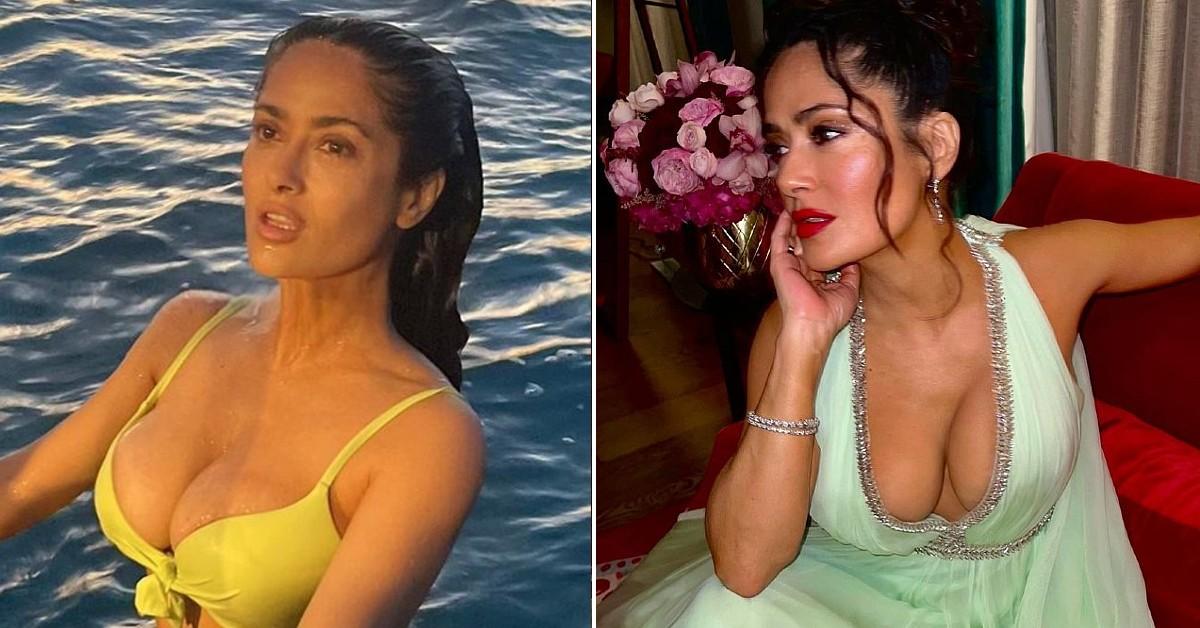 Salma Hayek ages like fine wine!
The Frida actress turned 57 years old on Saturday, September 2, and she is looking as fit as ever. One of her favorite ways to maintain her fab figure is by hitting the pool.
"Seeing as you all like my bikini pictures the most 👙, here's a bikini workout for you all," she wrote via social media while celebrating reaching 25 million followers on Instagram. "I hate exercising — but I love to celebrate good moments dancing in the water."
Article continues below advertisement
Despite her love for swimming, the Magic Mike: Last Dance actress revealed that her love for food is a weakness when it comes to her commitment to staying healthy, but she will occasionally reset with a juice cleanse.
"I don't like to diet and I'm not good at it," she confessed, sharing her love of duck tacos, seafood guacamole and red wine. "When I feel stressed, I turn to food for comfort. After doing a juice cleanse, I'm motivated to eat healthier and not emotionally. It makes me stop, focus and think about what I'm putting into my body."
Scroll through the gallery below to see some of Hayek's sultriest moments over the past few years.
Article continues below advertisement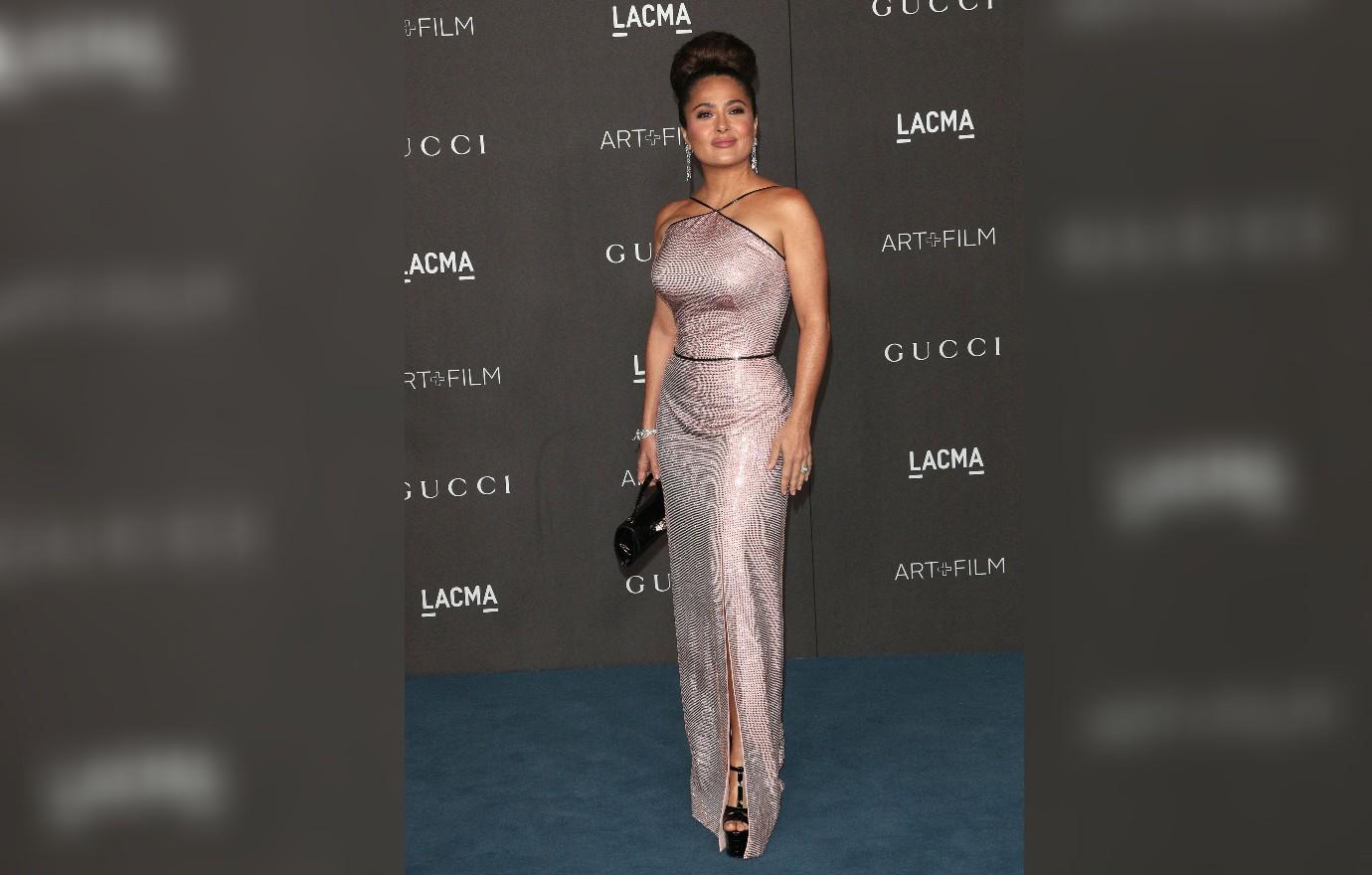 The 57-year-old dazzled at the 2019 LACMA Art + Film Gala Presented by Gucci.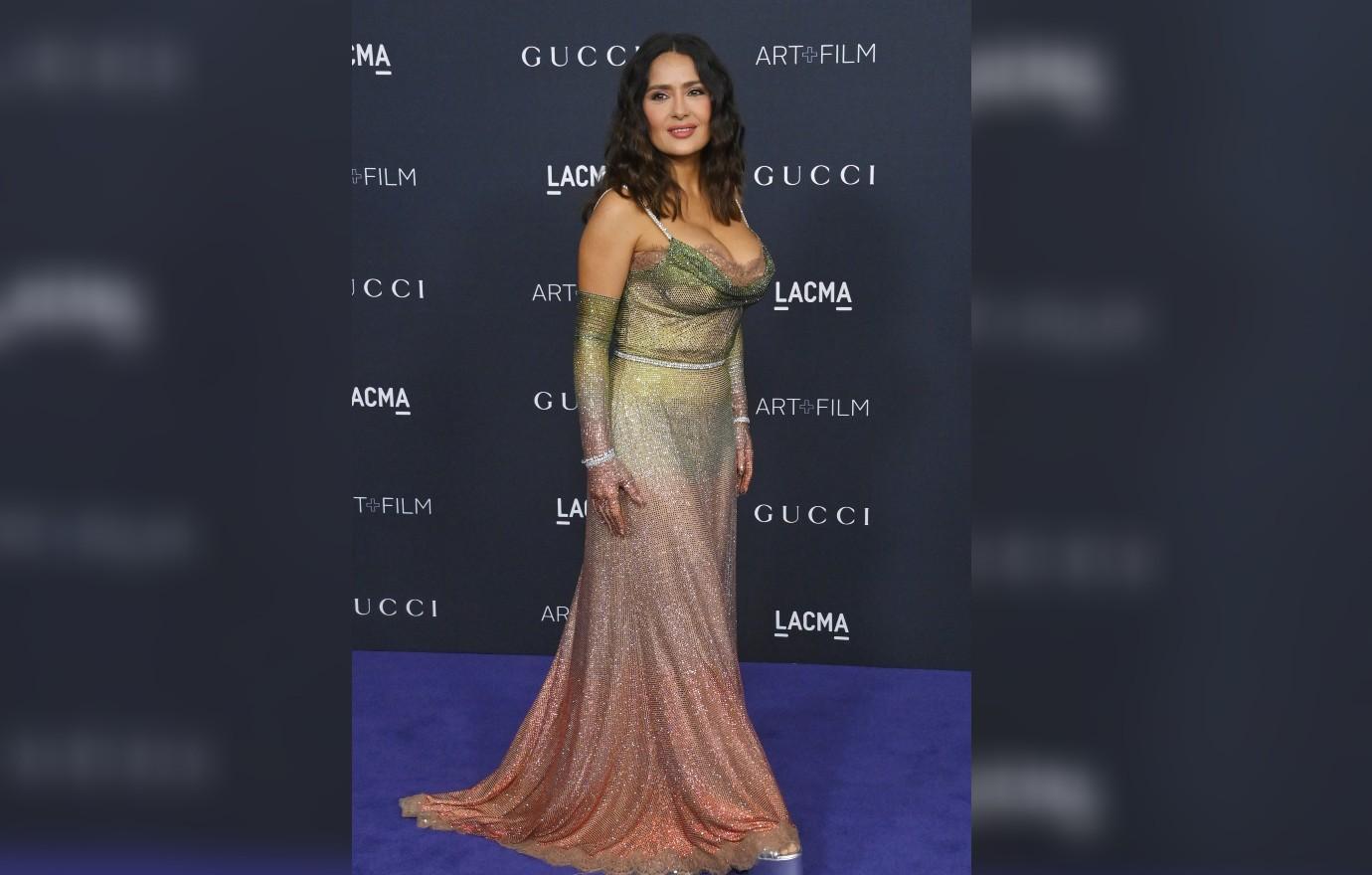 Hayek looked absolutely stunning in a green and pink Gucci dress with a plunging neckline at the 2022 LACMA Art + Film Gala in Los Angeles.
Article continues below advertisement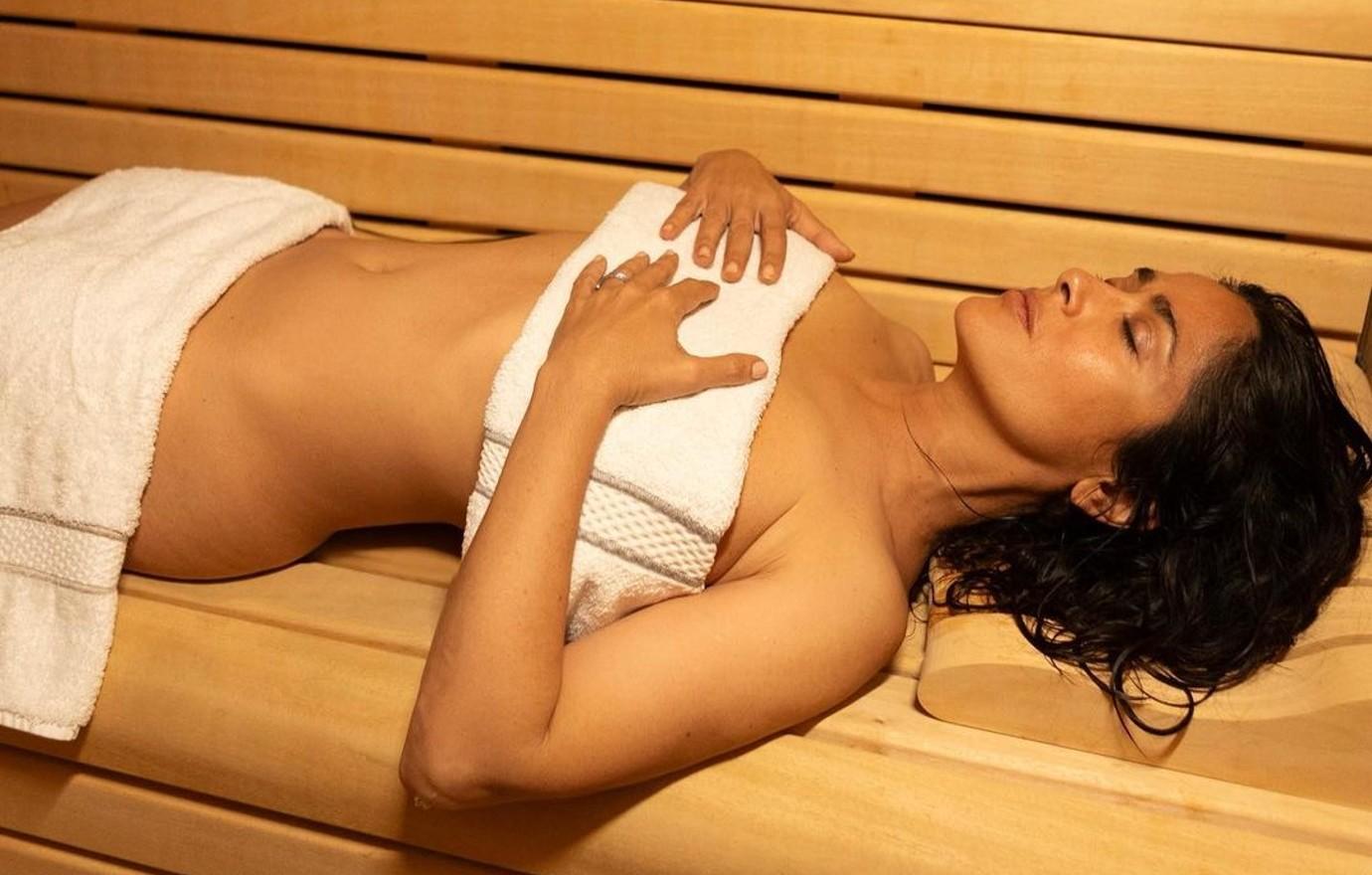 The Mexican-American actress and producer spent some time "embracing the healing power of the sauna and sweating out the stress" in this seductive snapshot shared in June.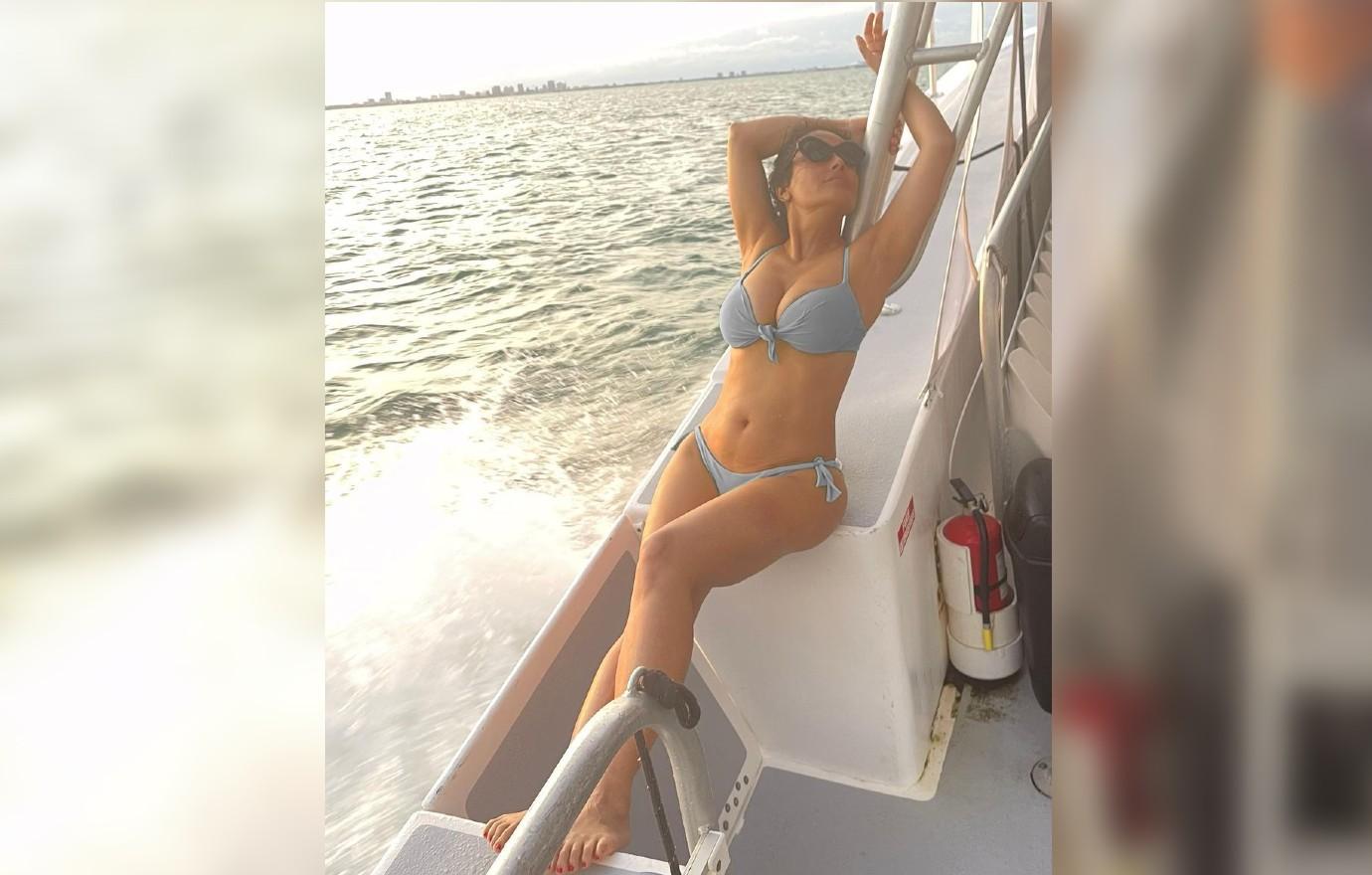 The Desperado star lounged in a simple, light blue bikini while gazing up at the sky on a gray day earlier this year.
"I think everyday is precious," she wrote next to the photo. "Adore your week, No matter what it brings ❤️."
Article continues below advertisement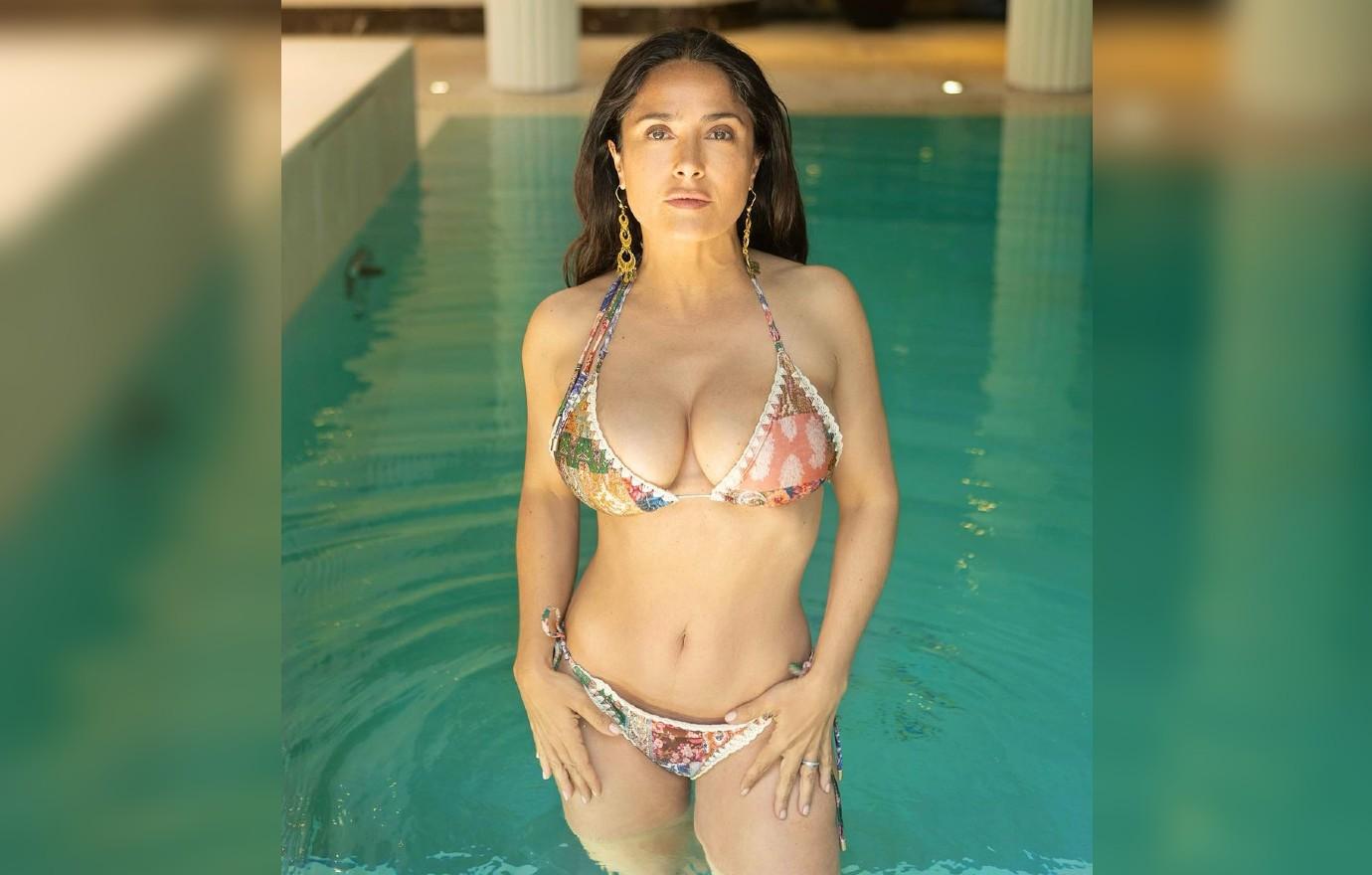 Hayek showed off her trim figure on July 5, also known as National Bikini Day!
"Can you believe the bikini has only been around for 77 years?!" she captioned the picture.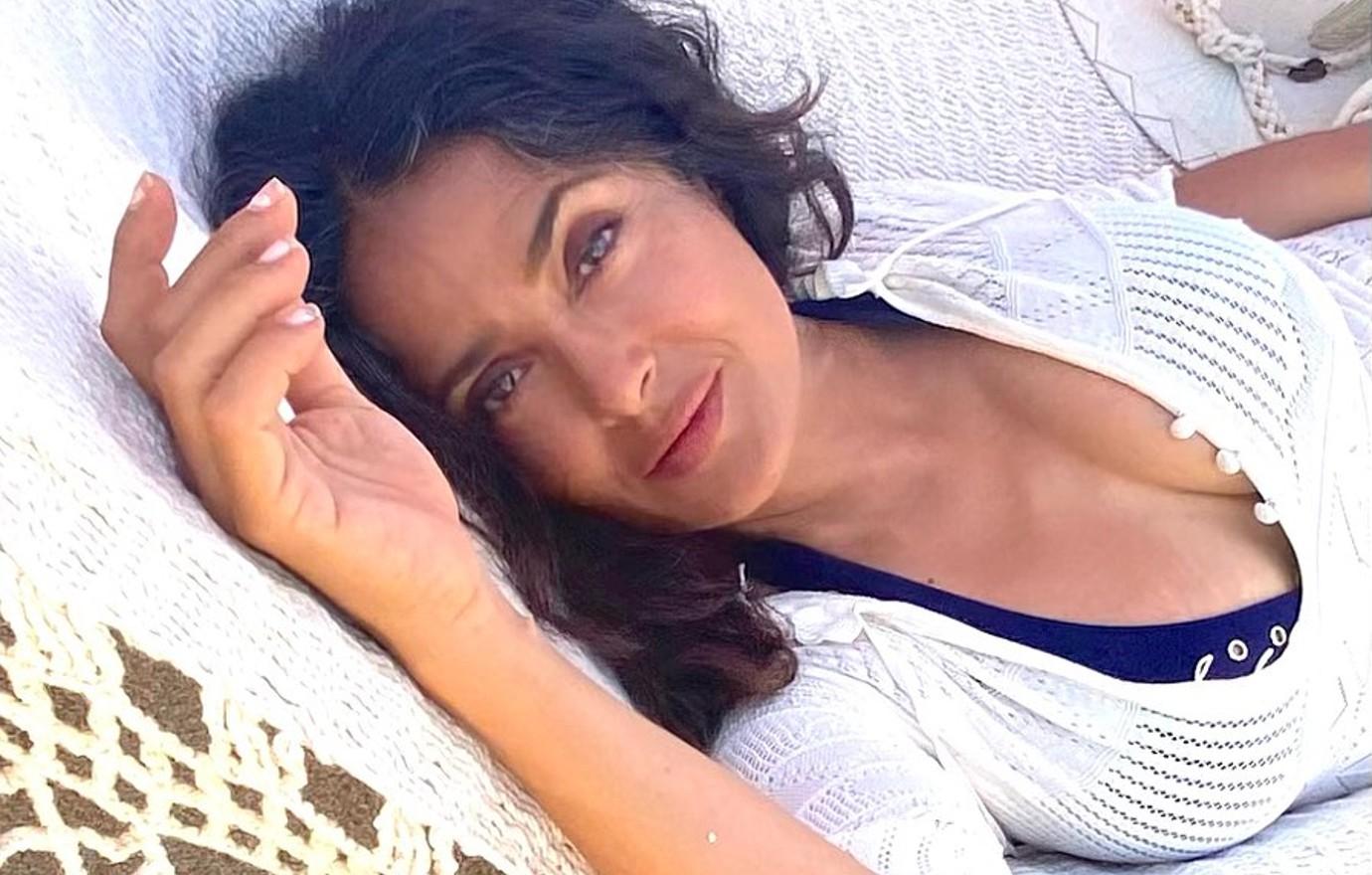 The brunette beauty lounged in a hammock for some rest and relaxation.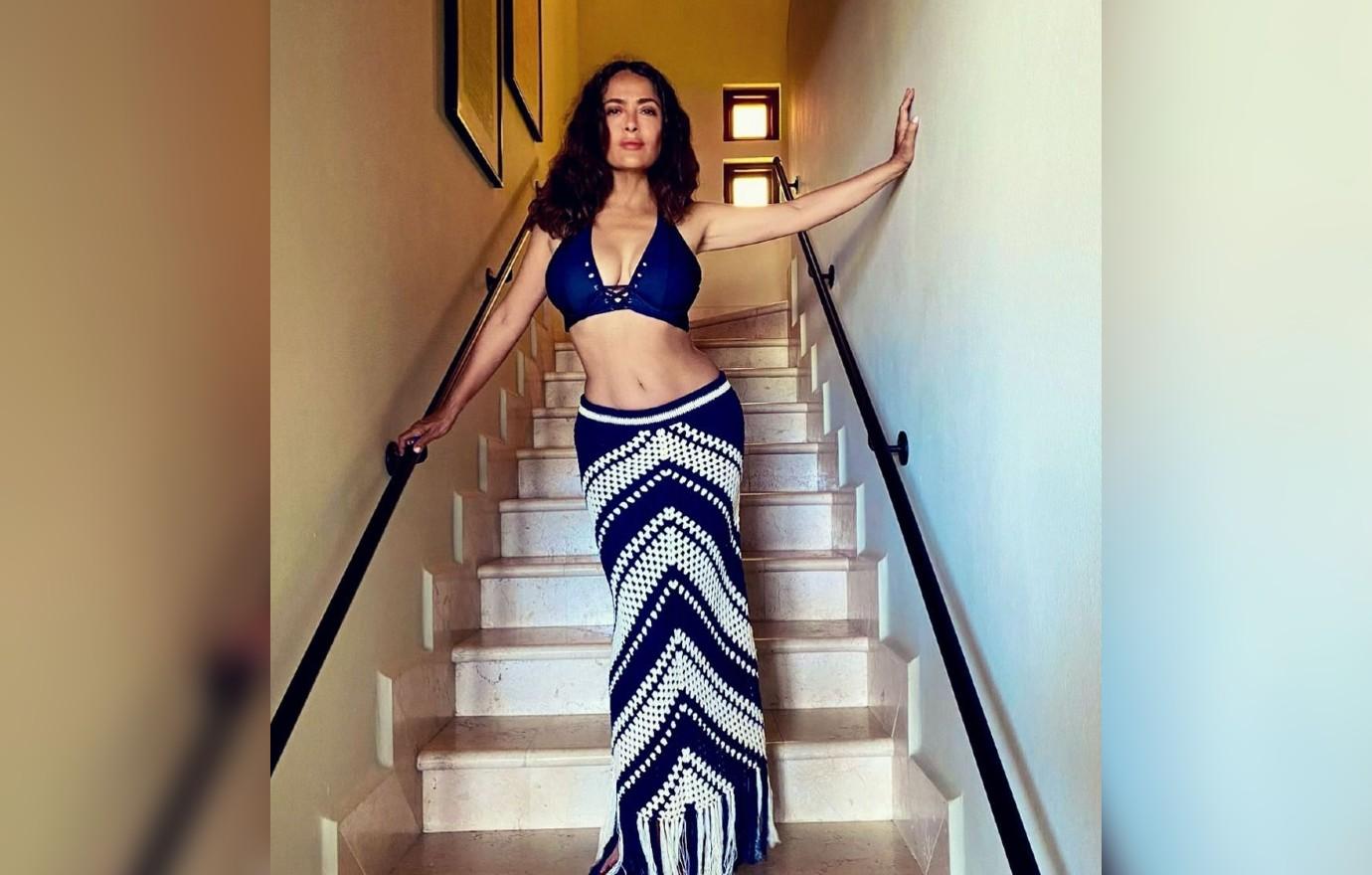 Hayek rocked a gorgeous, deep blue bikini top and matching skirt as she struck a confident pose on her staircase.