PHOTOS
Selena Gomez & 9-Year-Old Sister Gracie Are Attached At The Hip: See Photos From Their Fishing Trip, Red Carpets & More!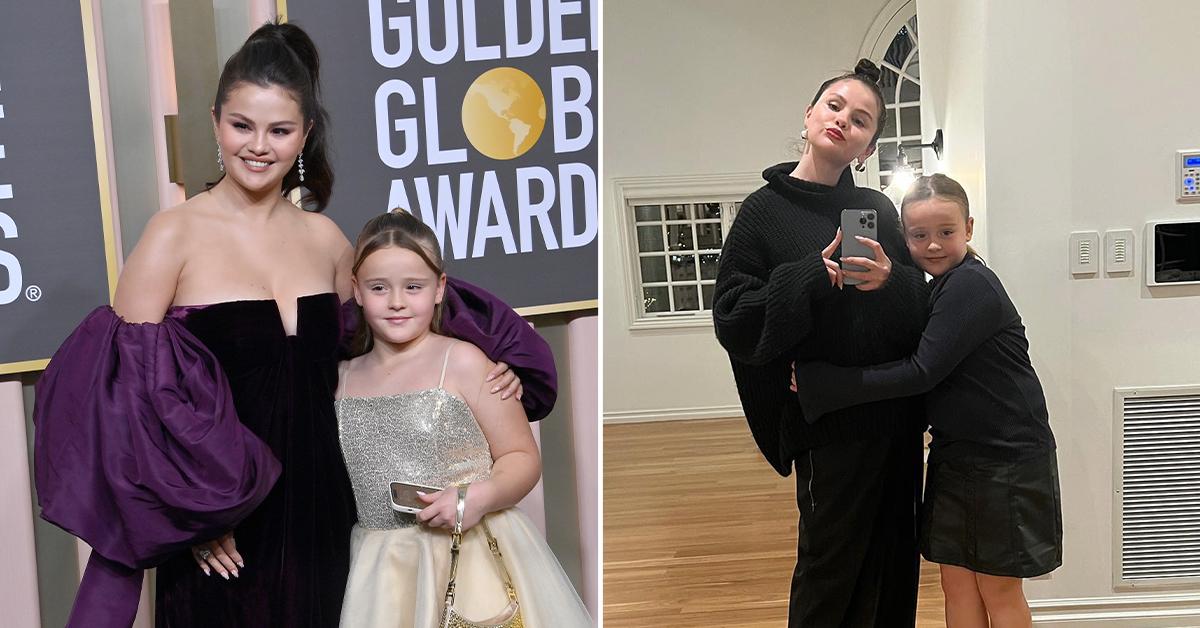 Selena Gomez has cemented her place in music, acting and even the beauty business, but the star's favorite role to date is that of big sister to 9-year-old Gracie Teefey!
Though the pair are technically half-sisters — they share mom Mandy Teefey — their bond is as strong as they come.
"Nothing, absolutely nothing like a sisters love," the multifaceted star gushed in a February Instagram post. "Until they steal your clothes, make up and skin products but whatever she cute 🥰."
Scroll down to see some of the duo's sweetest snaps together!
Article continues below advertisement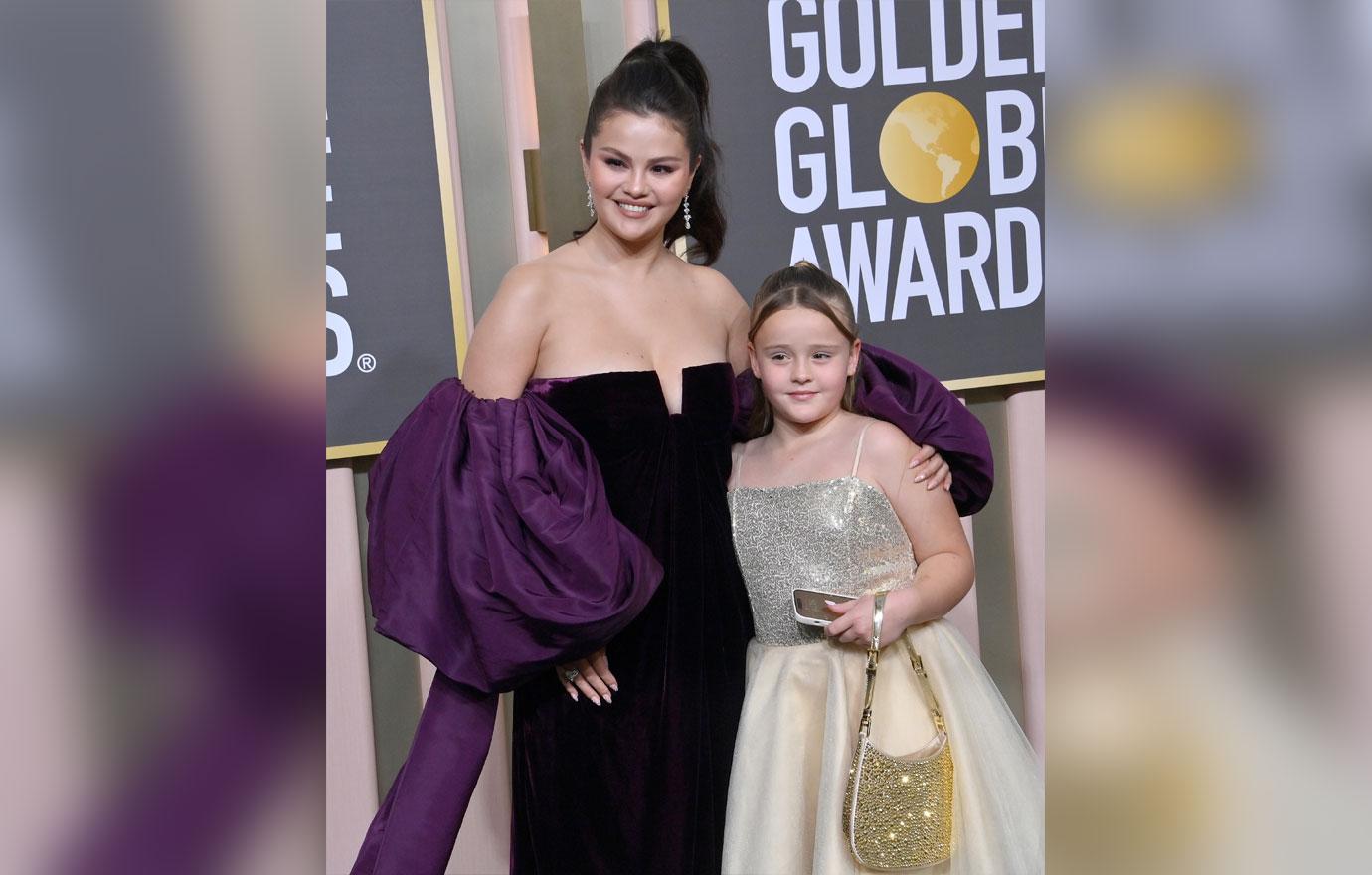 Who needs a man? For the January 30 Golden Globes — where the Disney Channel alum was nominated for Only Murders in the Building —she brought Gracie as her date!
The star wowed in a deep purple gown while the tot opted for a silver and cream sparkly frock.
Despite bringing her to the glitzy event, the "Who Says" crooner, 30, admitted she doesn't want her sis to become a child star.
"It's really scary to see what happens when you're given so much power and money at a young age. I think it's extremely scary," she confessed last month to Vanity Fair. "My sister's nine, and thank God she doesn't want to be in this industry. Actually, that's her now. What if she tells me in two years she wants to? I can't even think about it."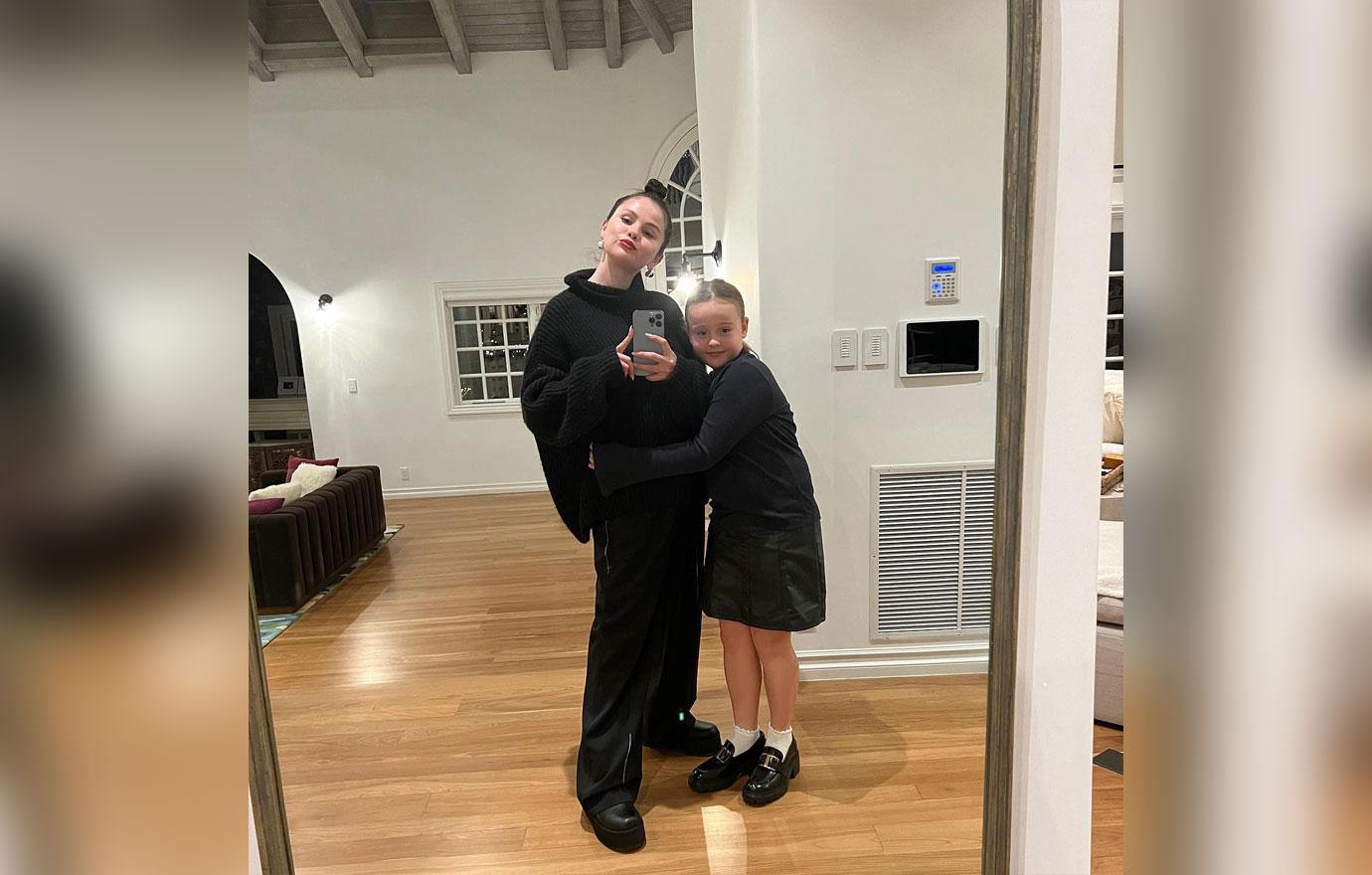 Her role model! On January 6, Teefy gave her sib a sweet squeeze as they snapped a mirror selfie in coordinated all-black ensembles.
"Sister date night!" Gomez wrote alongside the cute pic.
Article continues below advertisement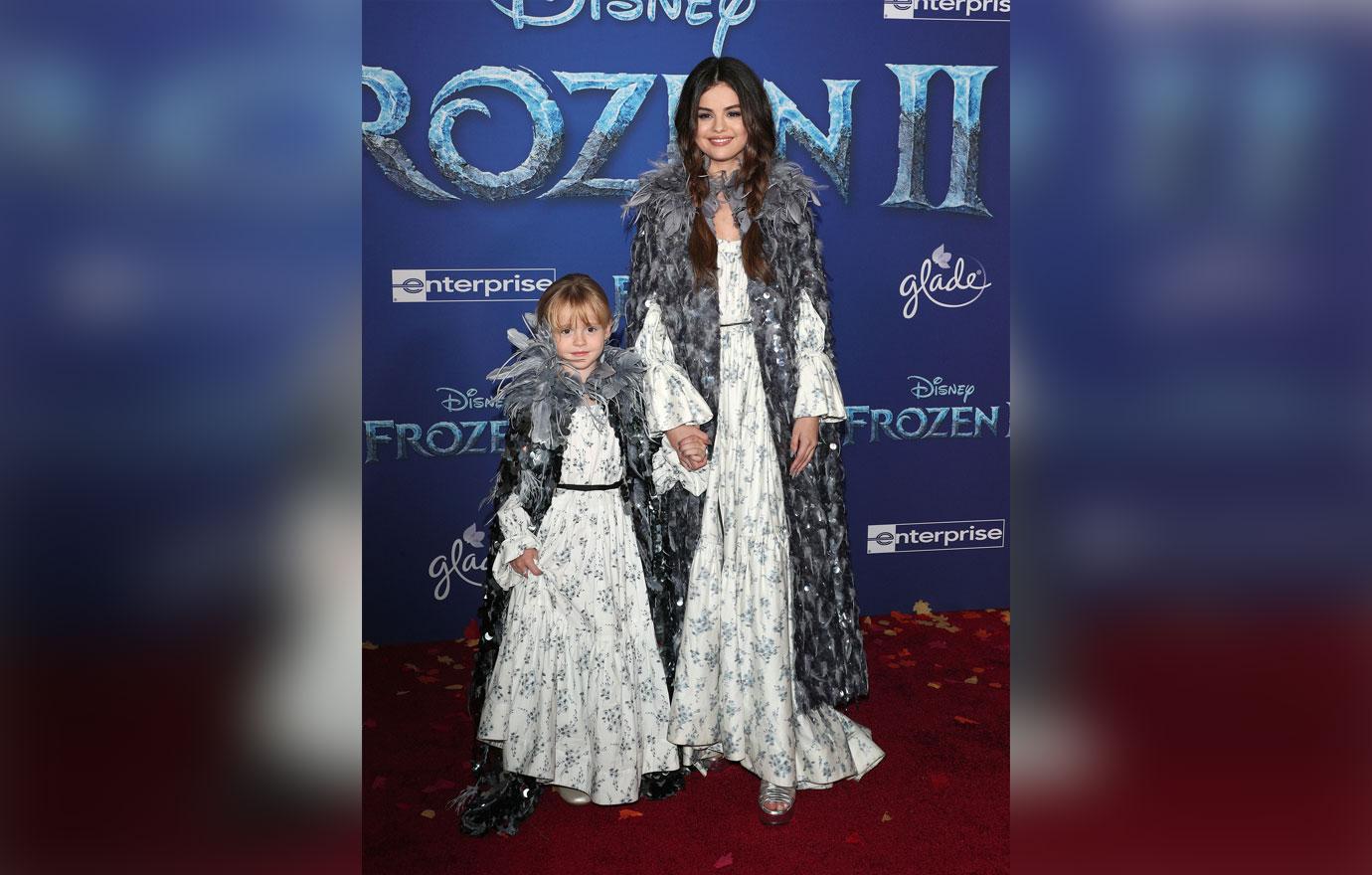 In 2019, the ladies hit the red carpet for the premiere of Frozen 2 in matching outfits featuring a slate gray feathered cape and white floral dress.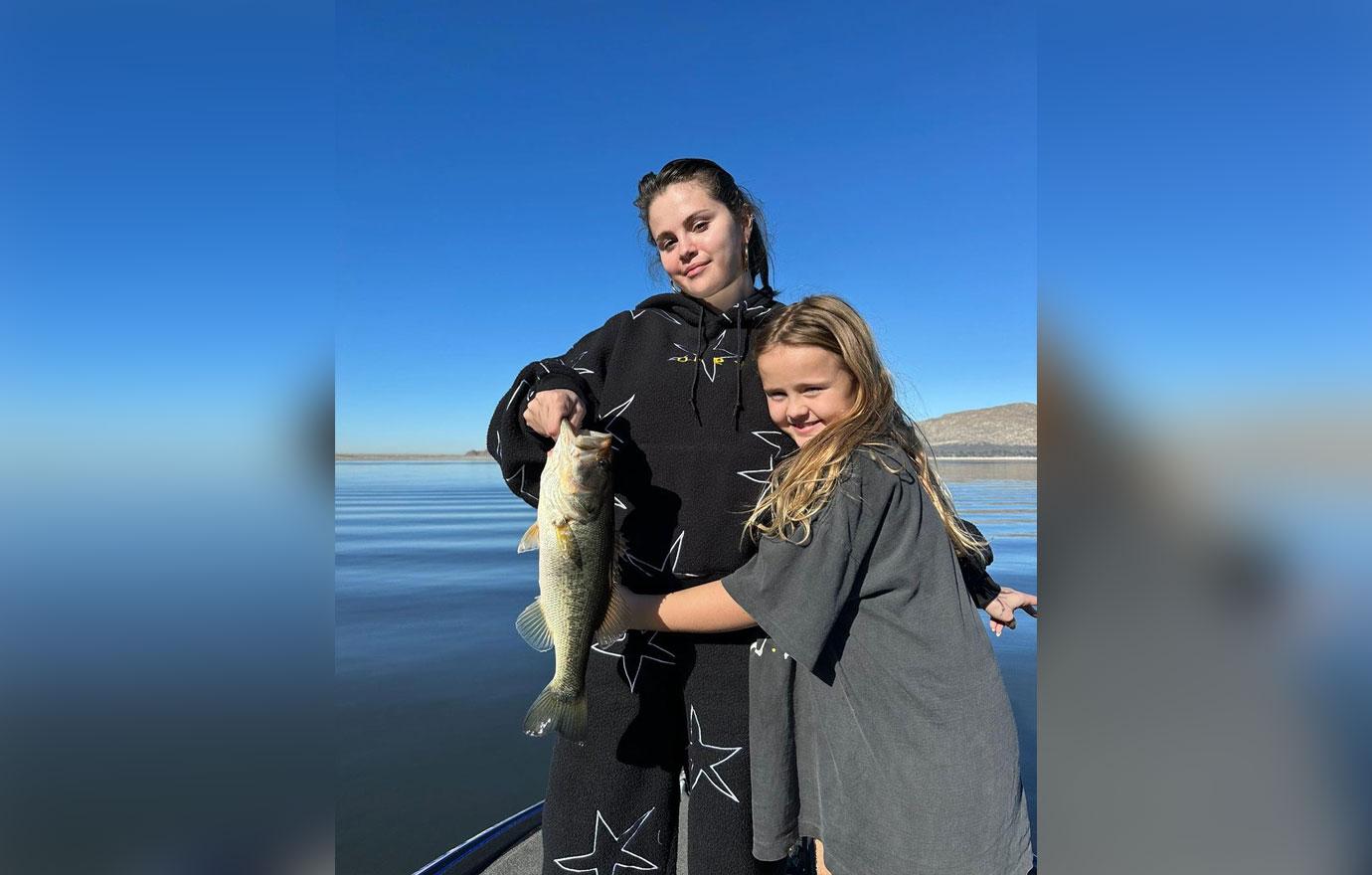 On March 2, Gomez and her family went to a lake for some fishing. "Texas girl at heart. Cali girl for fun and NY gal for the real," she declared via social media. "Grateful, thankful and blessed lady!"
Article continues below advertisement
Her biggest fan! In December 2020, the dynamic duo happened to come across a display of Gomez's Rare Beauty products while shopping.
"Look what me and my sissy found (lol ✌🏽)," she quipped in the Instagram caption.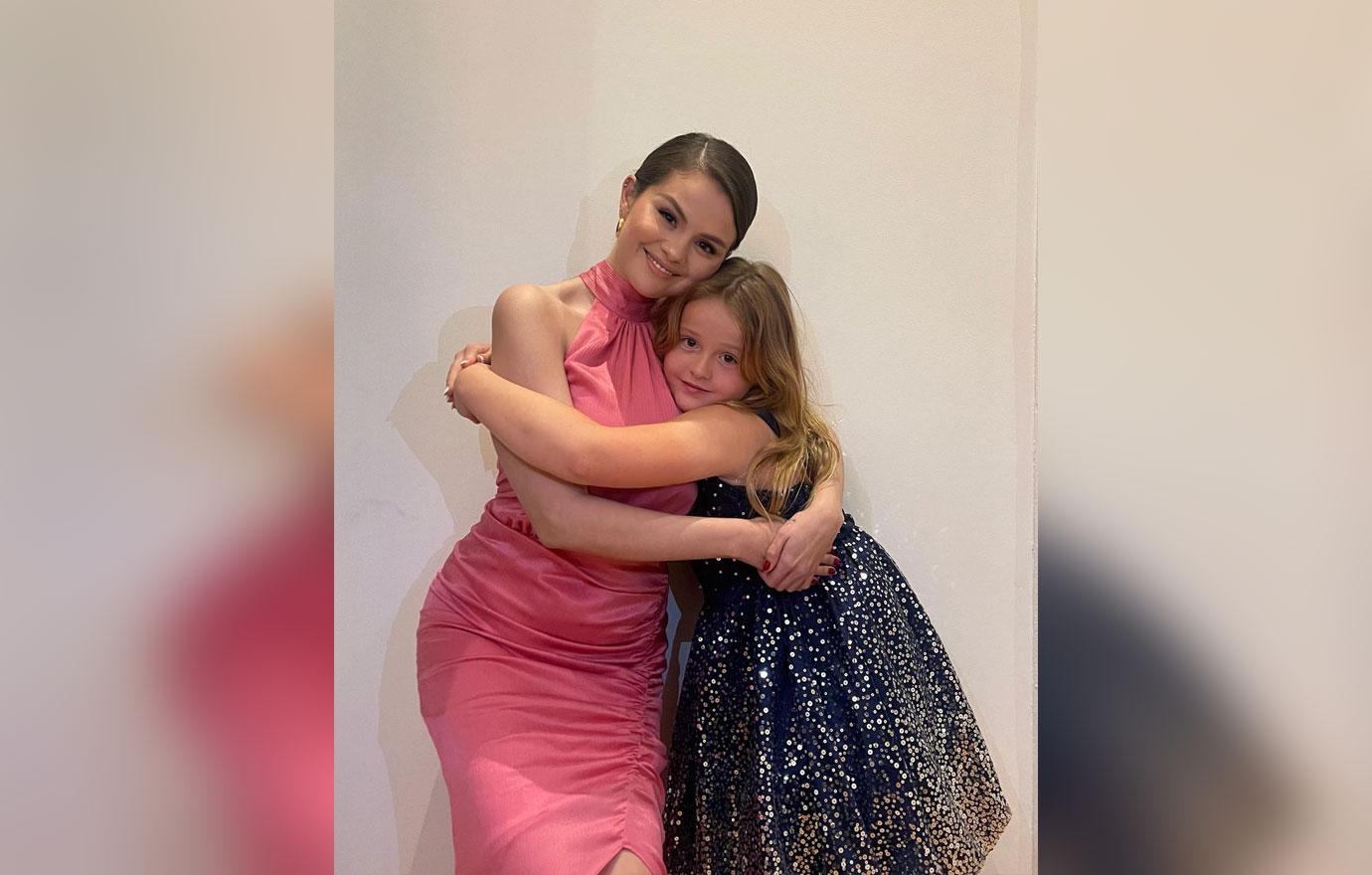 In March 2022, the gals got dolled up, with the superstar calling the tyke "forever my favorite human."