NEWS
'I Panicked': Sharon Osbourne Apologizes For Defending Piers Morgan Following Meghan Markle Controversy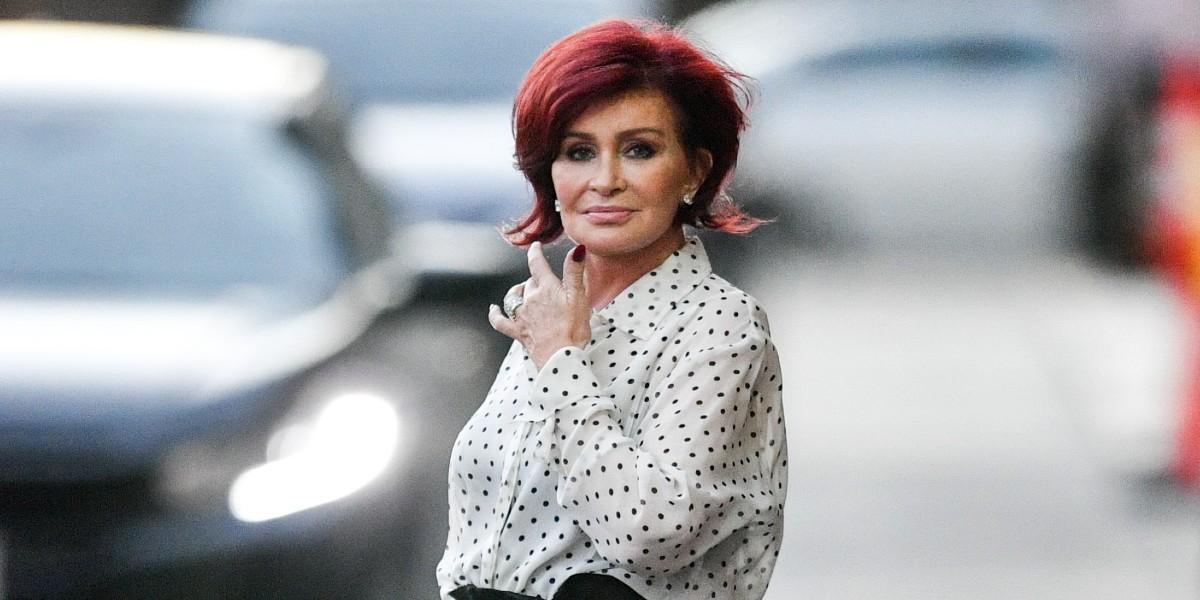 Article continues below advertisement
"After some reflection, after sitting with your comments & sitting with my heart, I would like to address the discussion on The Talk this past Wednesday," she began her long-winded post. "I have always been embraced with so much love & support from the black community & I have deep respect & love for the black community.
"To anyone of color that I offended and/or to anyone that feels confused or let down by what I said, I am truly sorry. I panicked, felt blindsided, got defensive & allowed my fear & horror of being accused of being racist take over," the 68-year-old continued. "There are very few things that hurt my heart more than racism so to feel associated with that spun me fast. I am not perfect, I am still learning like the rest of us & will continue to learn, listen and do better."
MEGHAN MARKLE REVEALS SHE 'DIDN'T WANT TO BE ALIVE ANYMORE': INSIDE HER 'VERY CLEAR' SUICIDAL THOUGHTS
Article continues below advertisement
Article continues below advertisement
The drama all started when Osbourne defended Morgan on Twitter, telling him, "I am with you. I stand by you."
The 55-year-old has faced widespread criticism for comments he made about the Duchess Of Sussex on Good Morning Britain following the 39-year-old's bombshell CBS interview with Oprah. Among his controversial opinions, Morgan said he didn't believe the expectant mother during her interview, in which she confessed having a mental health struggle including her suicidal thoughts.
Article continues below advertisement
Her co-host Sheryl Underwood, who is Black, pushed back, asking: "What would you say to people who may feel that while you're standing by your friend, it appears you gave validation or safe haven to something that he has uttered that is racist, even if you don't agree?"
Tearing up, Osbourne replied: "I very much feel like I'm about to be put in the electric chair because I have a friend, who many people think is a racist, so that makes me a racist? What does it gotta do with me?"
Article continues below advertisement
The uncomfortable exchange continued as she went on to demand Underwood, 57, to specify what Morgan has ever said that was racist and yelled at her cohost multiple times.
"Don't try and cry 'cause if anyone should be crying, it should be me," Osbourne shouted. "Educate me! Tell me when you have heard him say racist things."
Many fans are now pleading for Ozzy Osbourne's wife to be fired from the CBS show.
Morgan, who quit Good Morning Britain earlier this week after his co-host Alex Beresford called him out on air for his cruel comments, is now standing up for Osbourne in return.
"Sharon's been shamed & bullied into apologising for defending me against colleagues accusing me of racism because I don't believe Meghan Markle's bullsh*t," he tweeted. "This is where we've reached. This is where we've reached. I demand an apology from those @TheTalkCBS bullies for their disgraceful slurs against ME."