NEWS
'Sociopath': Donald Trump Torn Apart After Telling Supporters 'I'm Being Indicted for You'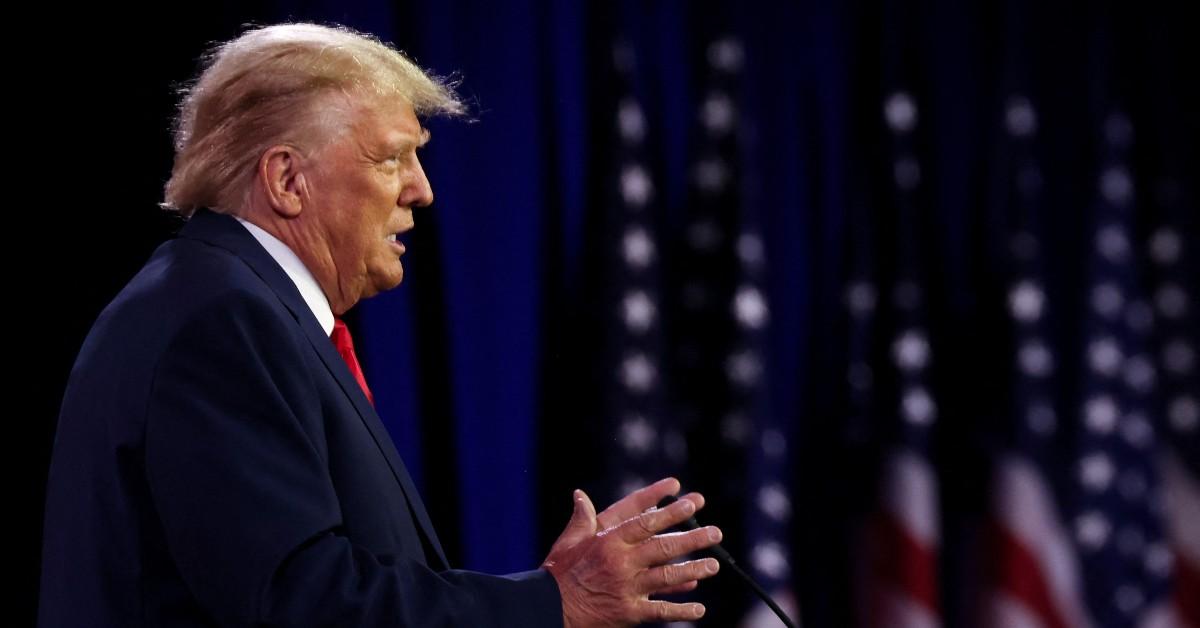 Donald Trump has been facing some intense Twitter backlash!
On Saturday, June 24, the former president spoke at the Faith and Freedom Coalition gala in Washington, D.C., where he stated to the room full of supporters, "I'm being indicted for you."
Article continues below advertisement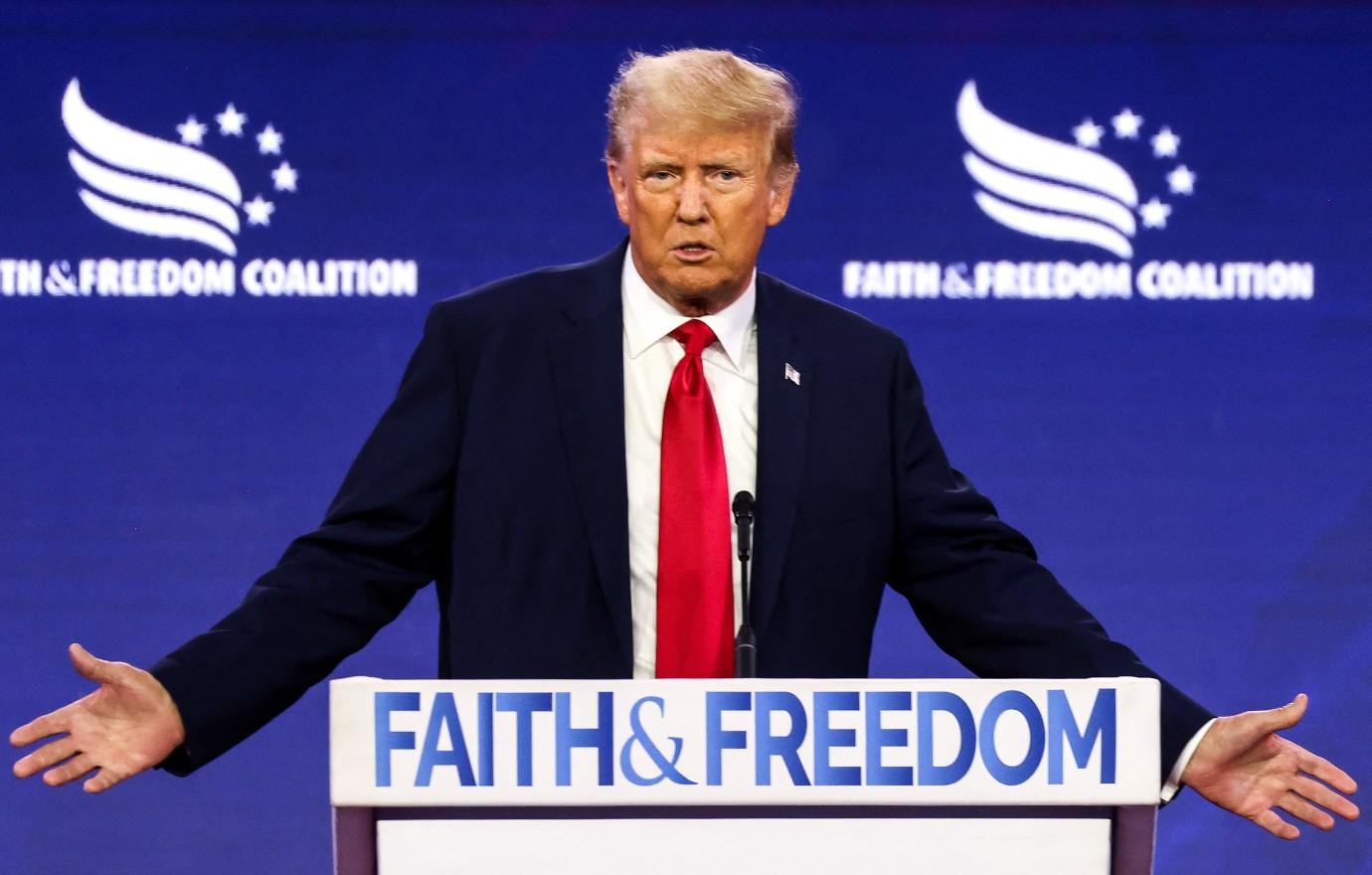 While the 2024 presidential race candidate claimed to wear his two indictments like a "badge of honor," the public slammed Trump for his remarks via social media.
"What he stole and cavalierly shared with others and kept in his f****** chandelier s****** may have ALREADY killed Americans and very well may kill more Americans, but sure — he's being indicted 'for us.' F****** sociopath," one person penned, while another user said, "What a joke. This man has never done anything for anyone other than himself in his entire life."
Article continues below advertisement
"What Trump calls a great badge of courage... I call a great barrage of crime," a third stated, while a fourth joked, "He's been getting 'speak to the cult' lessons."
"This is some really sick, twisted shit. The megalomaniacal delusions are getting worse every week," another said in reaction to a clip of the speech.
Article continues below advertisement
In addition to claiming he is being indicted for his supporters, the 77-year-old talked about the alleged injustice of his arraignments.
"This is a continuation of the greatest witch hunt of all time," he said at the crowded event. "They want to interfere with the upcoming election, they want to demean, insult … whatever's necessary to win."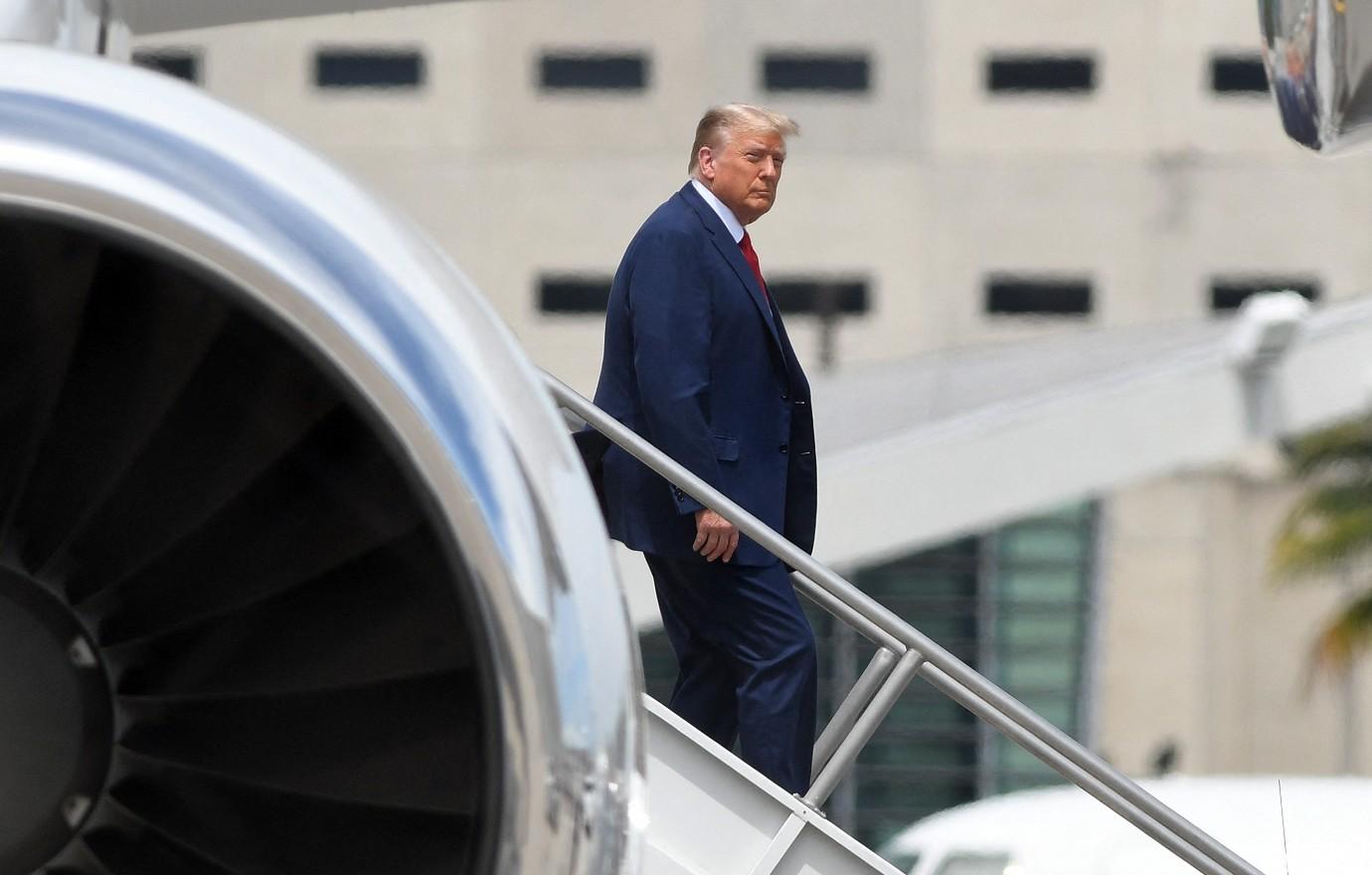 Article continues below advertisement
Trump then promised that if he were to take the White House, he'd "direct a completely overhauled DOJ to investigate every radical DA in America" while naming them "racists in reverse."
The audience began to chant "USA" after the businessman said, "I'm probably the only person in history who was indicted, and my numbers went up."
Never miss a story — sign up for the OK! newsletter to stay up-to-date on the best of what OK! has to offer. It's gossip too good to wait for!
Article continues below advertisement
"They want to take away my freedom because I will never let them take away your freedom. They want to silence me because I will never let them silence you. In the end they're not after me, they're after you and I just happen to be standing in their way," he explained.
The father-of-five concluded by taking a dig at his opponent President Joe Biden calling him "the most corrupt president in the history of our country."