NEWS
Sydney Chase Gives Tristan Thompson's Girlfriend Khloé Kardashian A Run For Her Money In Sexy New Instagram Snaps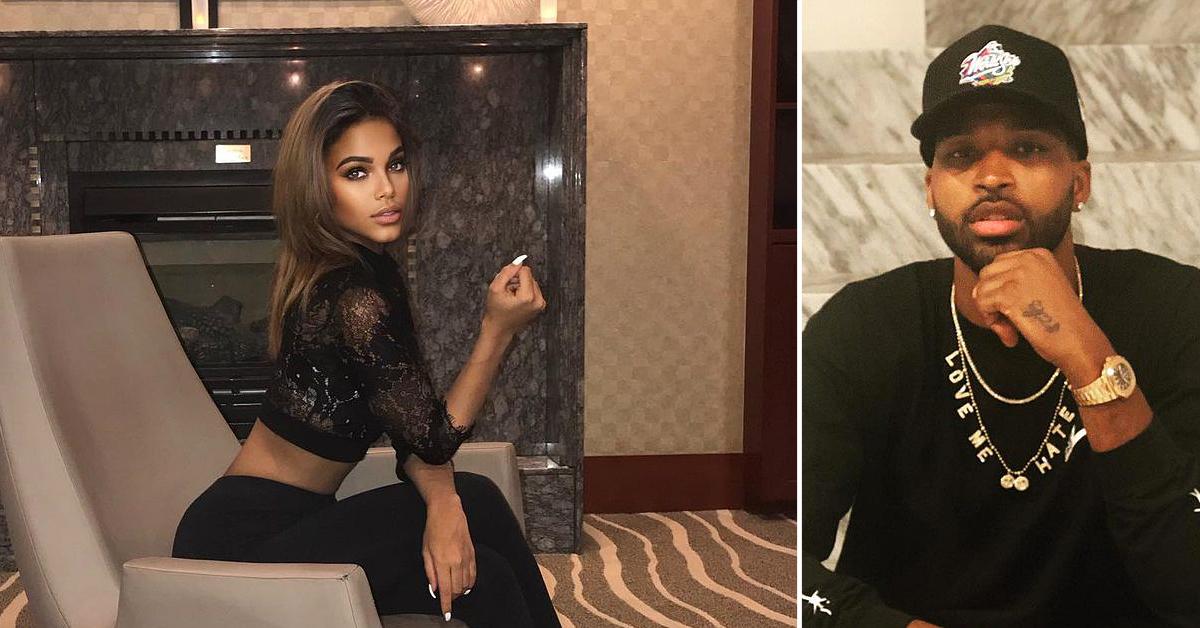 Oh lá lá! It looks like Tristan Thompson's alleged side chick, Sydney Chase, may be giving the NBA player's girlfriend, Khloé Kardashian, a run for her money after sharing sexy snaps of herself to Instagram.
Article continues below advertisement
In the stunning new pics, Chase looks flawless as she lounges by a fireplace wearing black long-sleeve lace crop top, which showed off her taut tummy, and a high-waisted pair of black pants.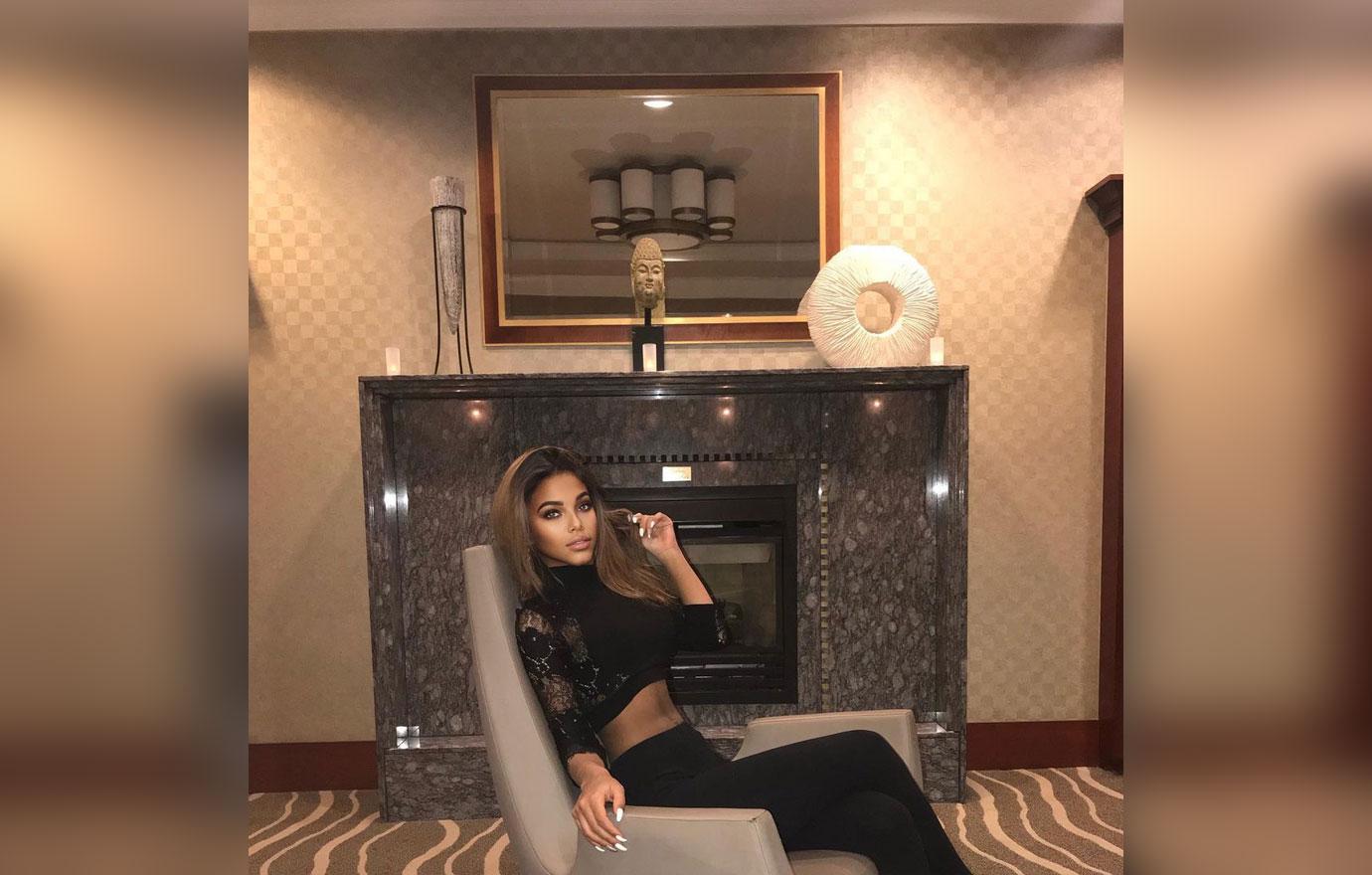 Article continues below advertisement
While Thompson is most likely dealing with the repercussions of his alleged affair, the Instagram model appears to be thriving. As OK! reported, the father-of-two decided not to tell his baby mama about Chase's interview where she claimed she hooked up with the athlete, despite Chase warning him about it before it was aired.
Chase is relishing in her 15 minutes of fame after she claimed she had a relationship with Thompson following his reconciliation with Kardashian over the summer on Adam22's "No Jumper" podcast last month. During the interview, she insisted she "cut it off" with Thompson after finding out he was back with his on-again-off-again girlfriend.
Article continues below advertisement
She also claimed Thompson sent her dirty text messages and has reached out to her twice since finding out about the interview.
Article continues below advertisement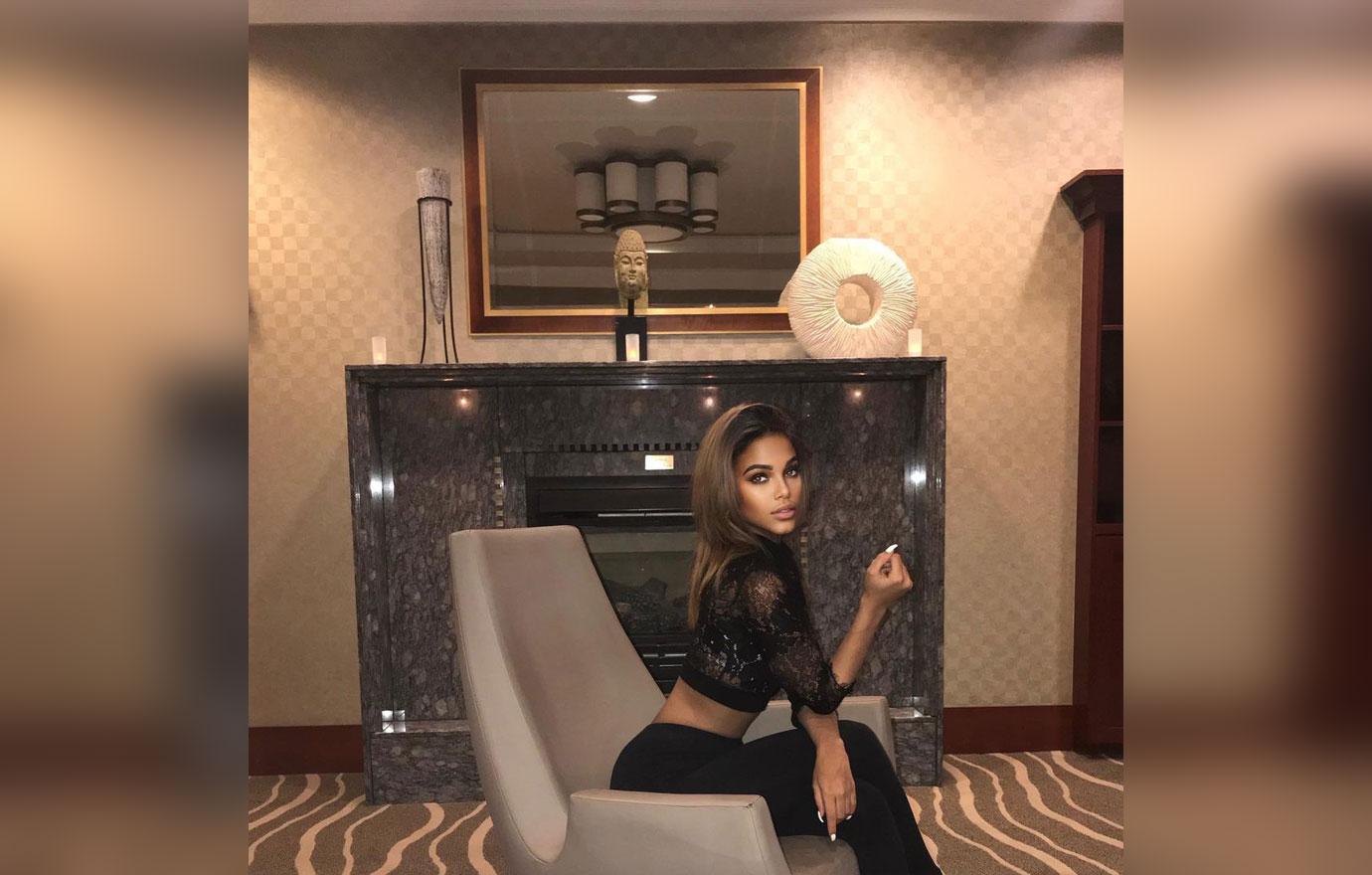 On Friday, May 7, Chase announced on Instagram that she will be hosting at Larry Flynt's Hustler Club in Las Vegas. The brunette beauty also shared a nude photo of herself via her Instagram Story to promote her club event.
Article continues below advertisement
It seems Chase is expecting many more offers to come her way since making headlines, as OK! learned she already reached out to Zeus Network to pitch a reality series, featuring Blac Chyna. She has also allegedly been sharing screenshots of her increasing social media following in order to secure more paid sponsorships.
However, Thompson may shut Chase down before the 23-year-old makes it to stardom. His lawyer, Marty Singer, sent her a cease and desist order, claiming she never had a relationship with Thompson nor did he ever send her text messages.
Article continues below advertisement
In the letter, Singer accused Chase of being a "liar" and warned her to stop "defaming" the pro athlete before further legal action is taken against her.
Article continues below advertisement
Singer has since sent Chase another threat, telling her to show these so-called messages or keep quiet. According to Thompson's lawyer, Chase's refusal to prove the existence of these messages can only lead to one "inescapable conclusion ... that they do not exist."
Regardless of the truth, one thing is a matter of fact, and that is that Chase looks gorgeous on the 'gram.