NEWS
Wendy Williams Appears Frail & Confused In New Video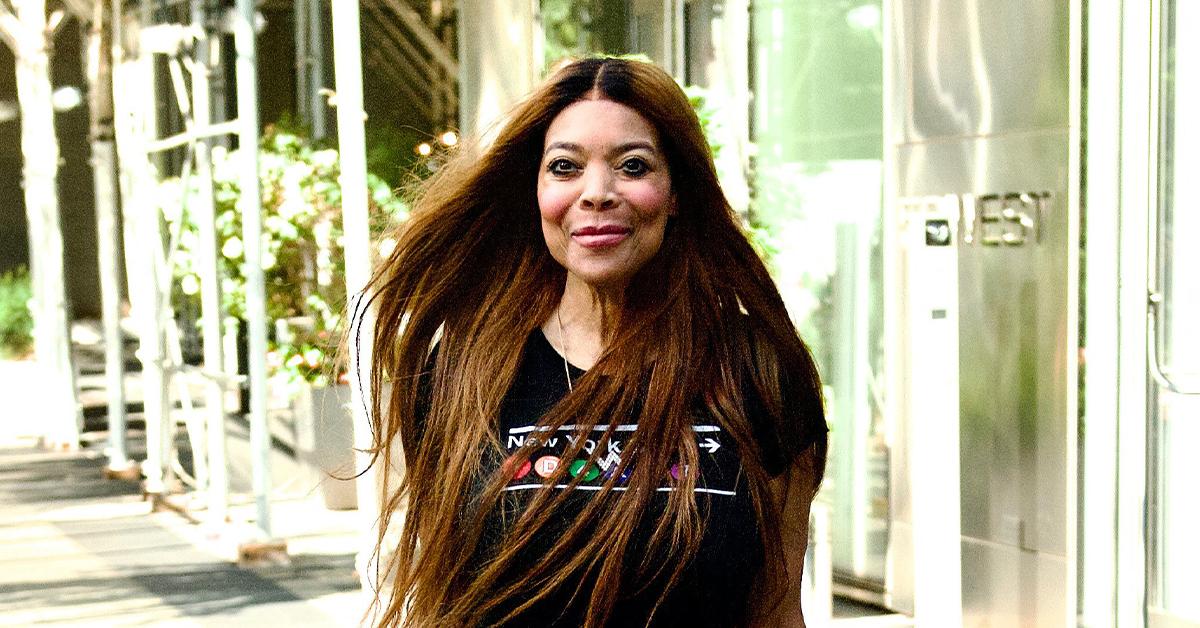 Wendy Williams was spotted out and about, though her rare public sighting was certainly cause for concern.
In a new video of the embattled star taking on New York City, she was seen stepping out with a man who identified himself as her manager, William Selby. Wearing extremely short jean shorts, a black t-shirt and shimmering sneakers, an extremely frail Williams was seen walking back and forth from her car and apartment building.
Article continues below advertisement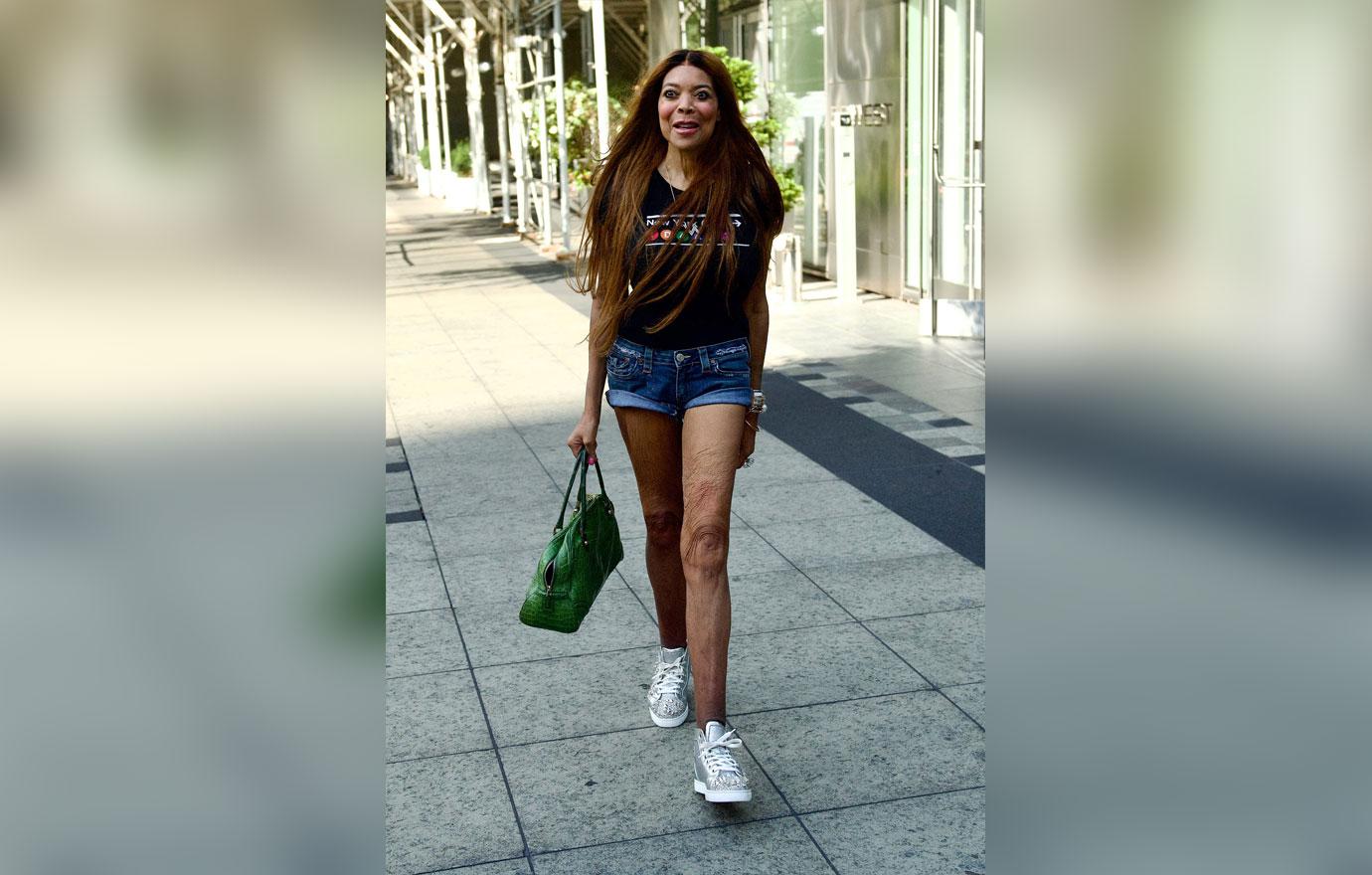 As she walked towards her car, which was surrounded by paparazzi, the wide-eyed embattled talk show host had a huge smile plastered on her face. When asked how she was doing, the 58-year-old replied, "Very well, thanks," before adding, "Well, my American Express is broken, so I gotta take care of that," referring to Wells Fargo previously freezing her bank accounts.
WENDY WILLIAMS' INNER CIRCLE WORRIED AFTER EMBATTLED STAR'S 'CRAZY' & 'UNNERVING' MARRIAGE CLAIMS
"Where am I going. This is not where I'm flying," a seemingly confused Williams is heard saying before turning her attention back to the paps.
Article continues below advertisement
"I apologize. How do I look? Sexy?" the mother-of-one asked as she smiled and posed, with one man behind the phone filming the interaction responding, "You look great, yes, phenomenal."
"Thank you. 58," Williams said in a flirty tone of her age. "Clearly I look 30." In an abrupt move, Williams then turned around and walked back into the building she just came out of.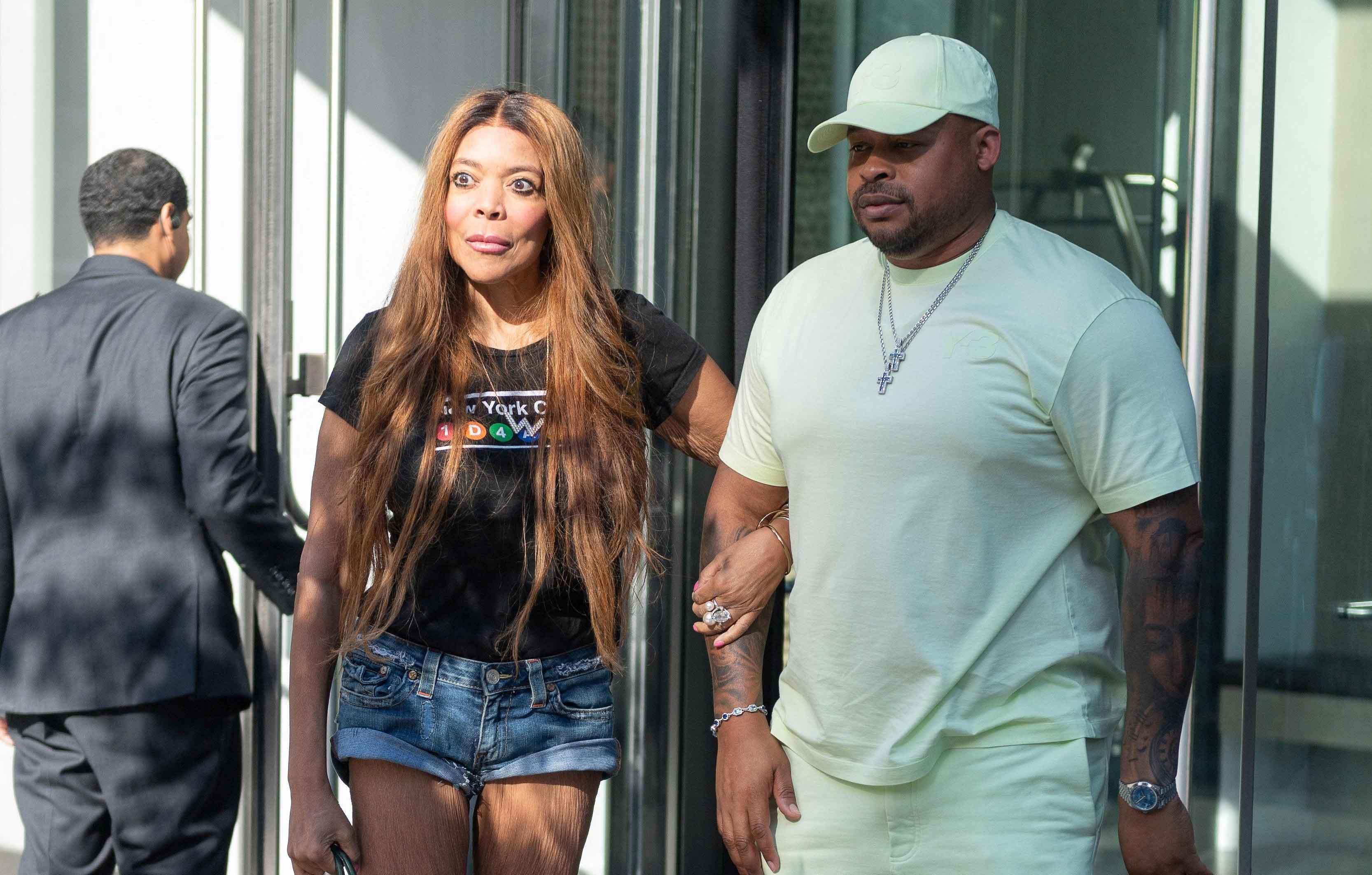 Article continues below advertisement
After taking a seat on a bench in the lobby, where she could still be seen by the paps, Williams walked back outside to meet up with her manager.
"Where are we going," she asked Selby as they stood on the sidewalk.
When the two walked back to the building once again, the photographers asked whether the man she was with was her new rumored husband following her recent claims that she married a NYPD officer named Henry.
Article continues below advertisement
Selby later clarified for the crowd that he was her manager and that he had no idea who his client was texting or calling behind him. "I don't know what's going on," he confessed.
In another snippet from the video, Williams headed back out of the building and grabbed her manager's arm while smiling ear-to-ear. The alarming video ended with the embattled host finally getting in the back of the car, with the help of an unidentified man who appeared to be part of her team, and ignoring the paparazzi.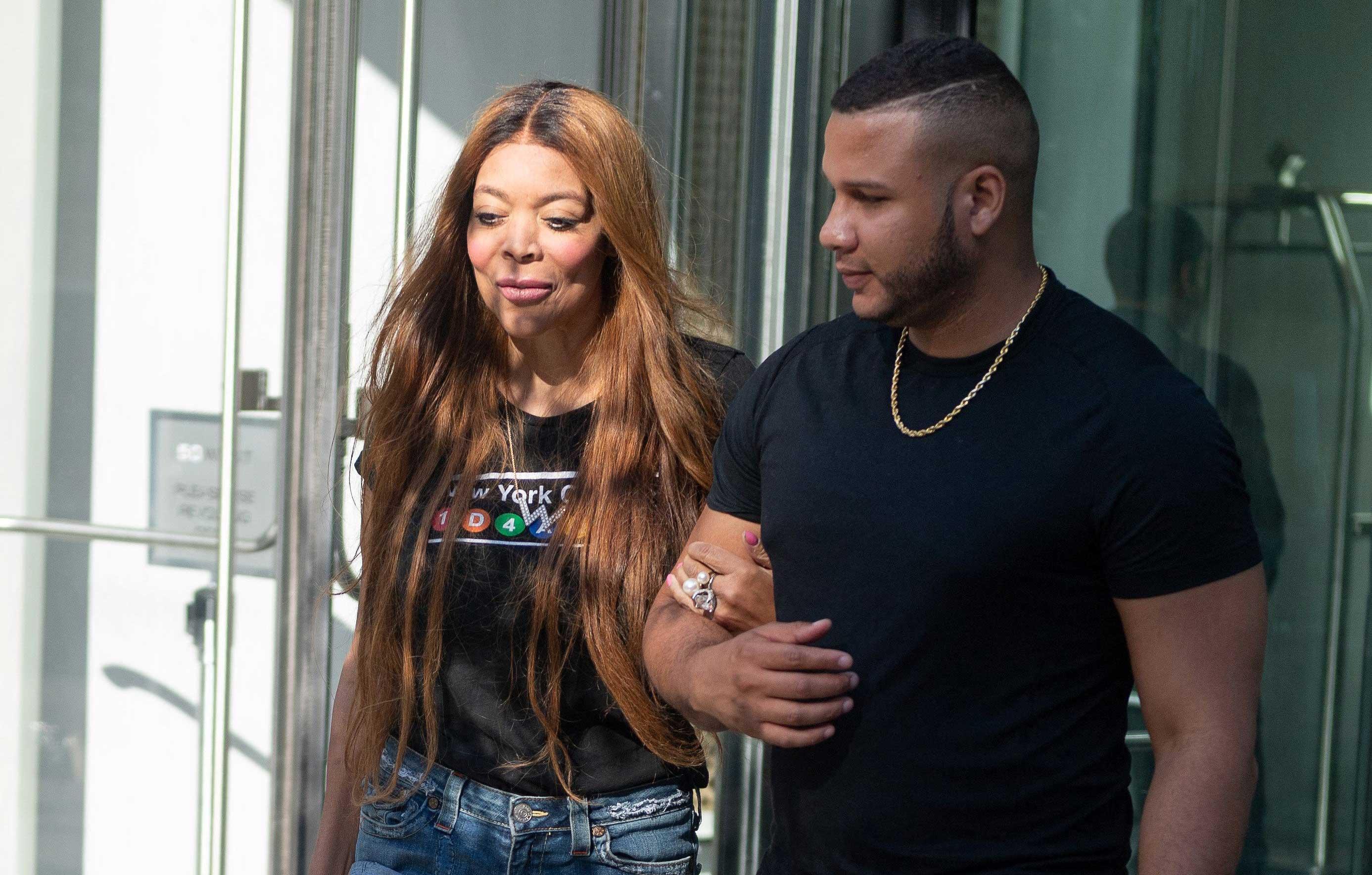 Article continues below advertisement
Meanwhile, the radio jockey's fans and inner circle are only growing more concerned, with an insider noting, "Everyone around her knows she's out of it."
The Sun first shared the video of a confused Williams on the street.