NEWS
'Wheel Of Fortune' Star Vanna White Disapproves Of Pat Sajak Faking A Heart Attack Every Year On His Wife's Birthday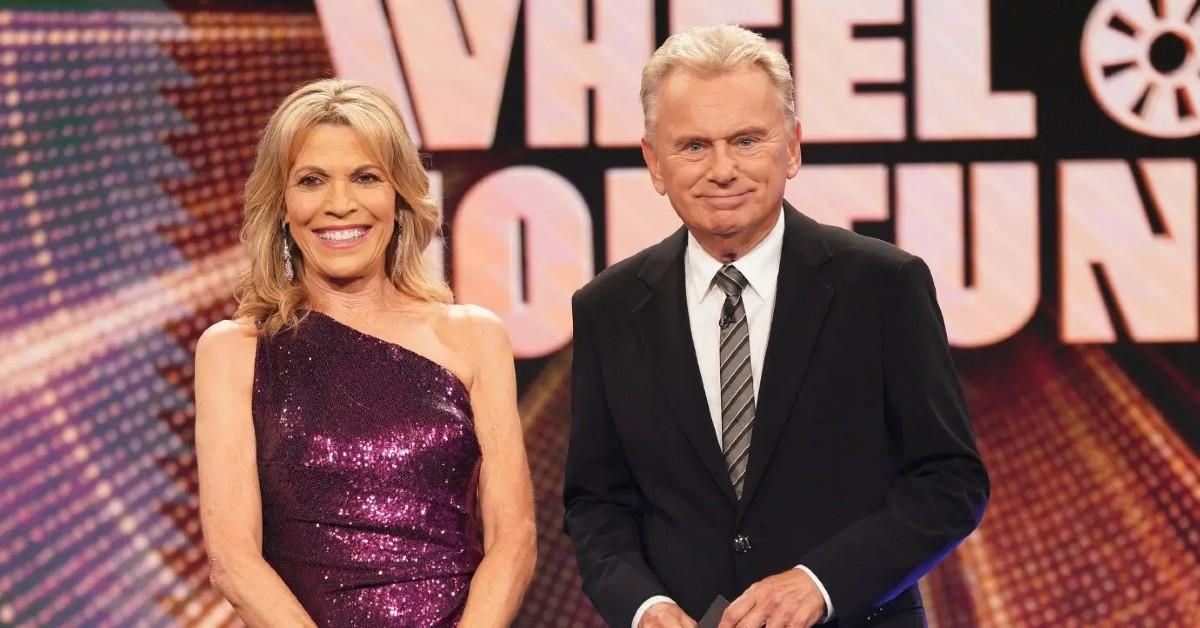 Pat Sajak failed to make his costar Vanna White laugh — let alone crack a smile — during the Friday, April 21, broadcast of Wheel of Fortune.
Ahead of the show's conclusion, Sajak was having a conversation with White when he mentioned his wife, Lesly Brown, was celebrating her birthday, admitting he always marks the special occasion with a morbid prank.
Article continues below advertisement
"I do this … this thing I do every one of Lesly's birthdays and she absolutely hates it," Sajak admitted of the former model.
"We put a cake in front of her, she closes her eyes, she makes a wish, and when she blows out the candle, I clutch my heart and fall to the ground," the television host explained of his awful joke, which involved faking a heart attack and pretending it's what his wife wished for.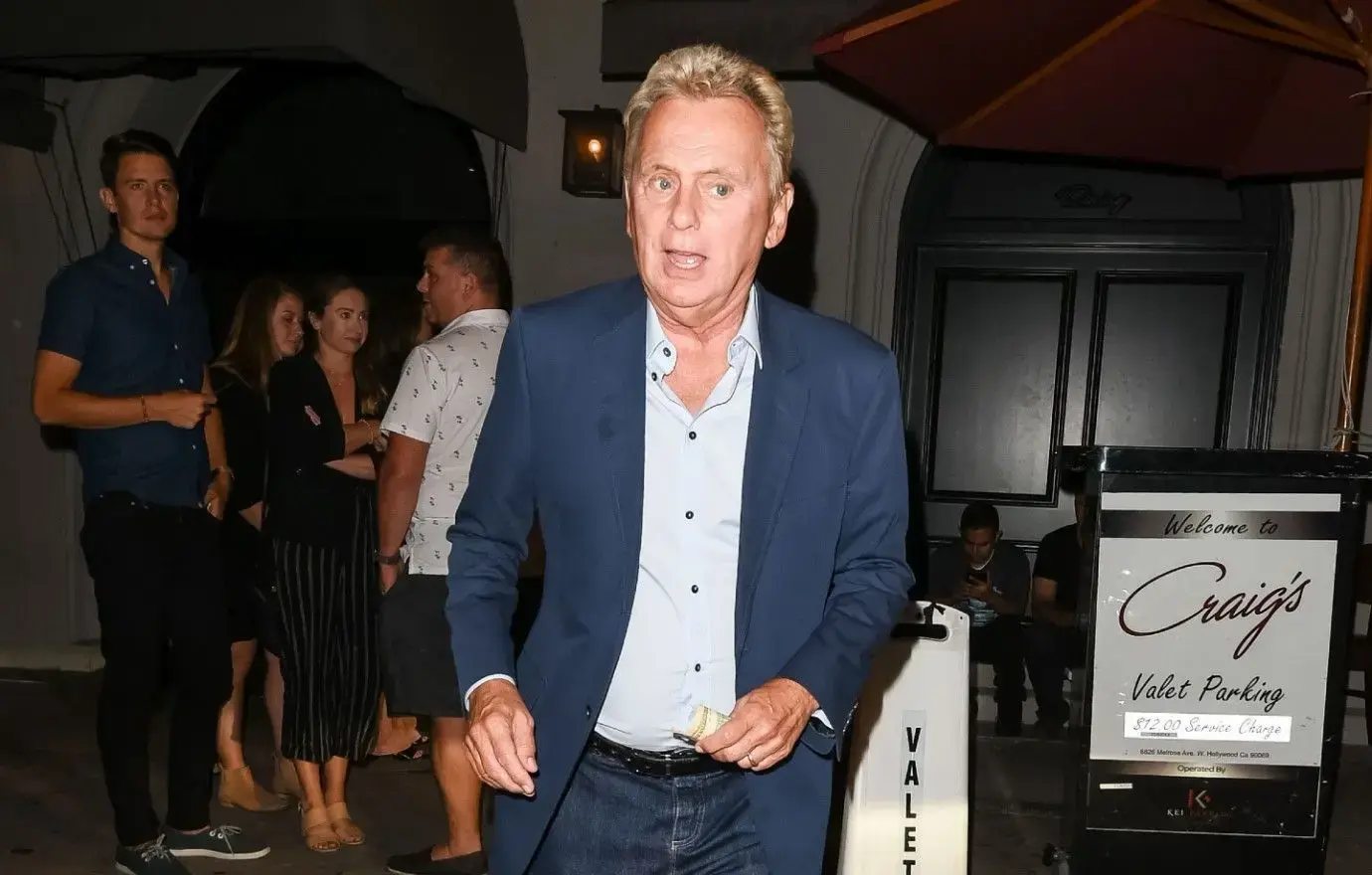 Article continues below advertisement
"She never finds that amusing, I don't understand," Sajak continued, although it seems clear why Brown might find the death of her husband a thing of little amusement.
"Don't you find that funny?" the 76-year-old asked White, then realizing his costar was not entertained in the slightest.
Never miss a story — sign up for the OK! newsletter to stay up-to-date on the best of what OK! has to offer. It's gossip too good to wait for!
Article continues below advertisement
"No," White sternly replied, as she maintained a serious face to ensure Sajak understood her stance on the cruel stunt.
"OK," Sajak awkwardly replied as he turned back to the audience to end the show before the credits started to roll through.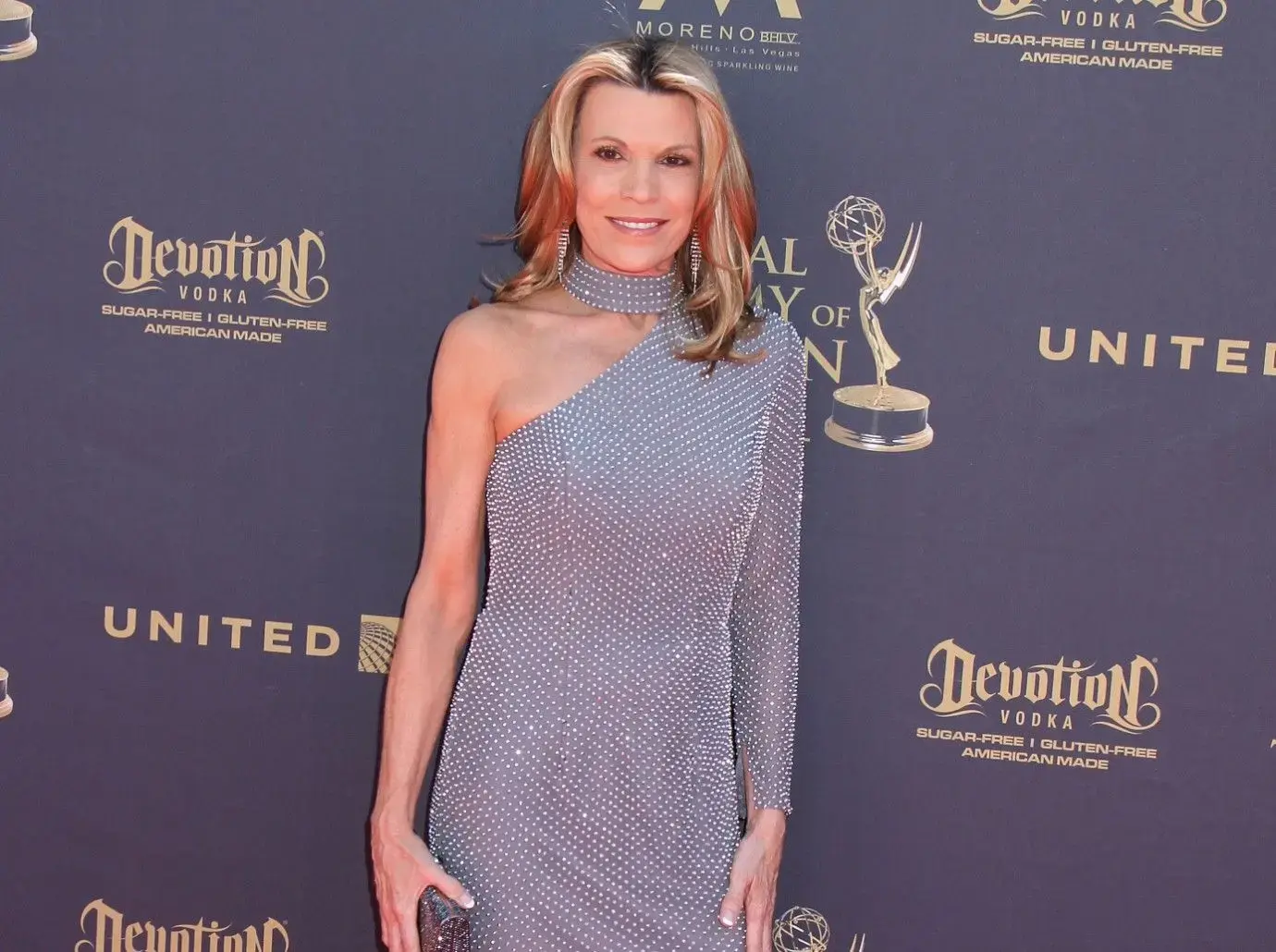 Article continues below advertisement
While White seemed disappointed by Sajak's continuous efforts to pull a prank on his wife, it seemed to come from a tough love standpoint, as the veteran letter turner previously admitted to the dynamic duo's sibling-like bond.
"I think when Merv Griffin chose both of us, 40 and 41 years ago, he saw something between us — a brother-sister type relationship," White explained in a December 2022 interview. "And I think that is kind of what it is. He saw that we would be able to get along, and we do. We are like a brother and sister team."
Article continues below advertisement
White further admitted she couldn't even imagine a day when the pair possibly step down from their hosting roles at the hit game show series.
"I just visualize us just being there. I can't think beyond that," she expressed. "I can't imagine. Everybody relates Wheel of Fortune to Pat and Vanna. We're like Ken and Barbie, you know?"
In other Wheel of Fortune news, fans of the show can now enjoy a new way to experience the excitement with the recent launch of the Wheel of Fortune Casino NJ. This online casino, inspired by the popular game show, offers a variety of casino games and features the iconic spinning wheel for players in New Jersey.