PHOTOS
Meet Anya Taylor-Joy: Queen's Gambit Star Learned English Late & Didn't Play Chess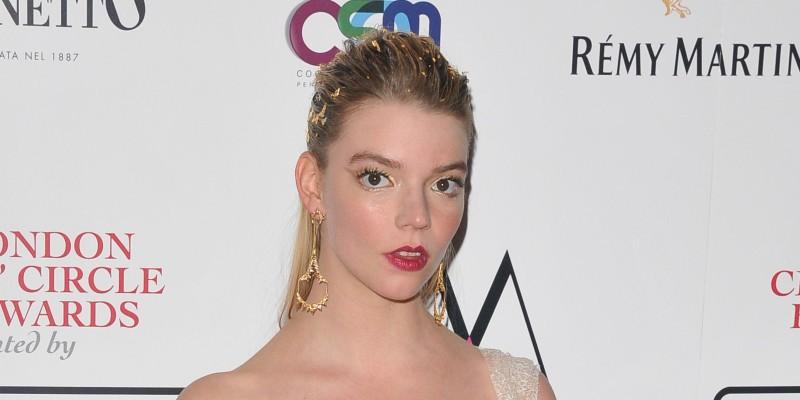 Article continues below advertisement
The miniseries became a huge success after it premiered on October 23. In fact, it became the most-watched scripted limited series to date on the streaming service. According to the company, 62 million member accounts tuned in to the show in the first 28 days.
So, of course that begs the question — will there be more episodes made? "We've had a lot of fun talking about what happens tomorrow. The last scene feels like a beautiful note to end the show on, so I'm not sure if we want to go on and answer that question. Maybe we can just let the audience imagine what comes next," executive producer William Horberg said.
However, the 24-year-old actress seems to be on board with playing Beth again. "If I've learned anything from being in this industry, it's never say never," she told Town & Country. "I adore the character, and I would certainly come back if I was asked to, but I do think we leave Beth in a good place. I think the rest of her life will surely be an adventure as well, but in the quest that she goes on in this to find some form of peace, just some form of being able to be happy with who she is. I think it ends in a nice place."
Article continues below advertisement
Article continues below advertisement
She's Been In A Skrillex Video
The Glass star was featured in Skrillex's music video for the remix of GTA and Sam Bruno's song "Red Lips" in 2016. Taylor-Joy lip-synched to the tune while fighting off demon-like creatures.
Article continues below advertisement
She Didn't Learn English Until Later In Life
Taylor-Joy was born in Miami, Fla., and lived in Argentina for a bit before she moved to London when she was six years. "I only learned English when I was eight," she said during an interview on 'Live With Kelly and Ryan.' "I was convinced if I couldn't speak the language in England then I would have to go home. I had no friends, so I needed to learn the language pretty quickly."
Article continues below advertisement
She Didn't Know Anything About Chess Before Filming The Netflix Show
Even though Taylor-Joy plays a chess aficionado in the Netflix drama, she "knew basically nothing" about the game, she told Entertainment Weekly. "It was important to me to understand the theory of chess," she explained. "I didn't think I could, in any good conscience, show up and not know what I was talking about.
"I couldn't hold all of those sequences in my head without going insane," she said. "So I would learn the matches five minutes prior, and I kind of saw it as dance choreography for my fingers."
Article continues below advertisement
She's Candid About Her Appearance
"I have never and I don't think I will ever think of myself as beautiful," Taylor-Joy told The Sun. "I don't think I'm beautiful enough to be in films. It sounds pathetic and my boyfriend warns me people will think I'm an absolute d**k for saying these things, but I just think I'm weird-looking."
Article continues below advertisement
She Loves Doing Stunts
When Taylor-Joy worked on the movie 'The New Mutants,' she enjoyed the fast pace of an action movie. "I love my sword and I love stunts," she said, adding that "for the next movie, I want to do all my own stunts completely."
Article continues below advertisement
She's A Dancer
The model "danced ballet really hardcore for a very long time," she told Interview magazine. "I'd also love to do a movie that incorporates dancing," she dished to Harper's BAZAAR. "I miss dancing very much."