PHOTOS
TV's Fakest Family: 25 Times The Kardashians Have Secretly Deceived, Duped & Outright Lied To Fans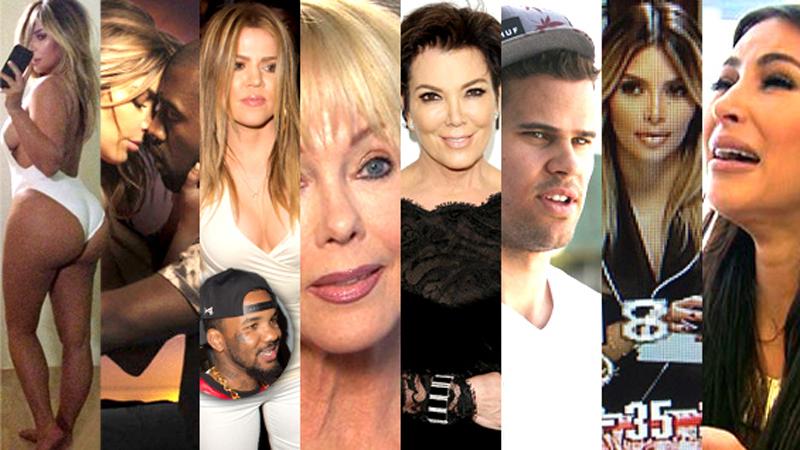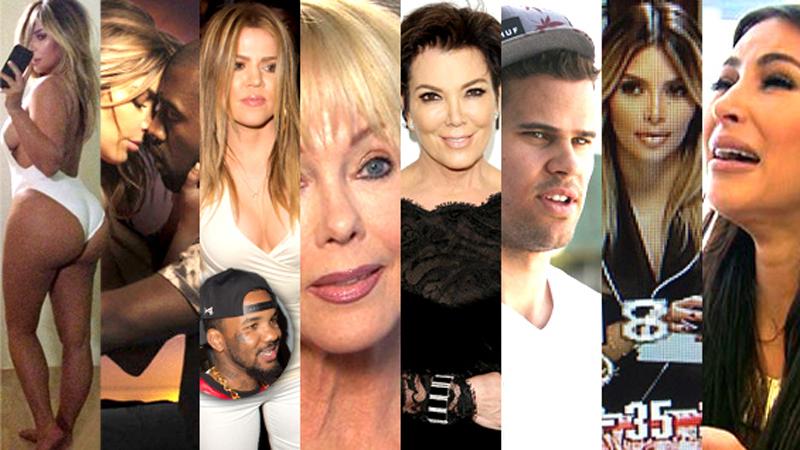 Keeping Up with the Kardashians does not mean keeping it real. Over eight years on air, TV's fakest family has repeatedly pulled the wool over fans eyes with half-truths, hidden manipulations and outright lies. Here's how Kris Jenner, Kim Kardashian, and the rest of the family have been fooling America.
Article continues below advertisement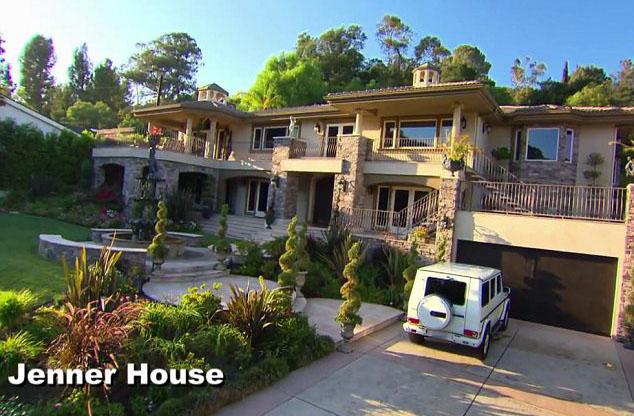 RadarOnline uncovered the Kardashians' biggest fake-out of all: The home that's shown on episodes of their show is not the one they live inside! They film exterior scenes at a home twenty miles away from their real pad, which is much less glamorous.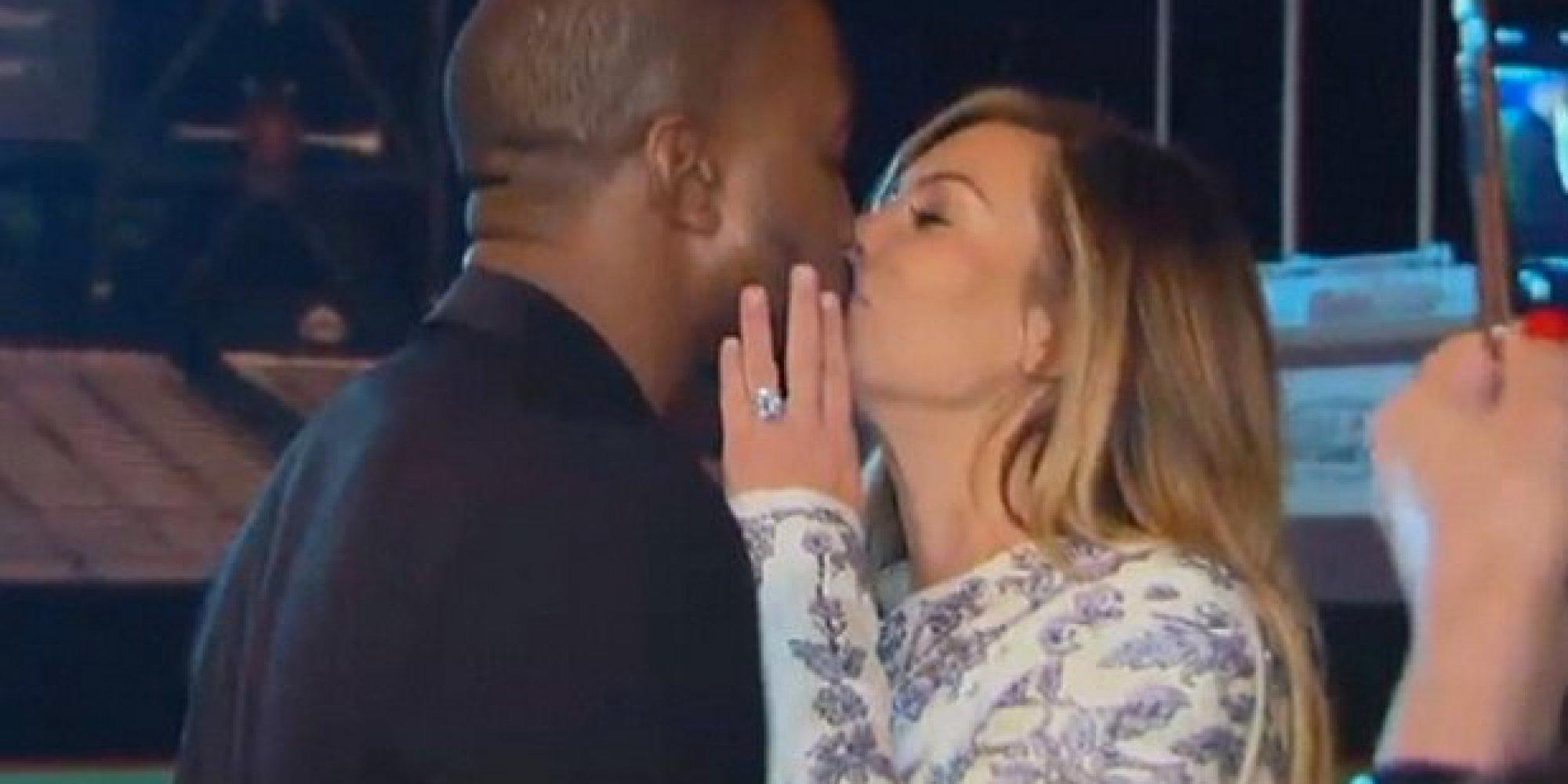 In the February 9 episode of the show, "A Surprise Engagement Pt. 1," scenes showing Kim wearing her engagement ring well before she actually got engaged to Kanye West later in the episode. Was she already engaged or was it bad editing? You be the judge!
Celebrity Sightings In Los Angeles - February 20, 2014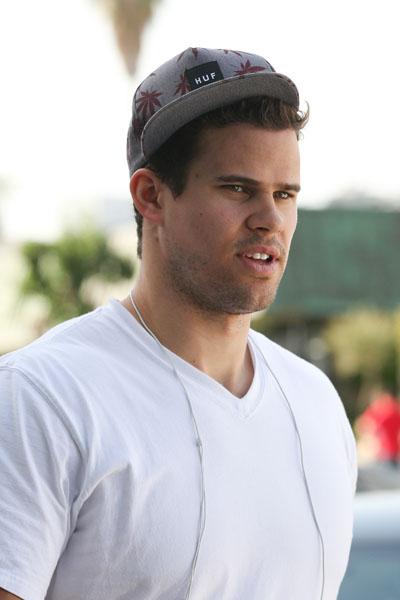 Last year, producer Russell Jay testified in a 165-page deposition that at least two scenes were "scripted, reshot, or edited" to make Kris Humphries look like the villain after Kim decided she wanted a divorce.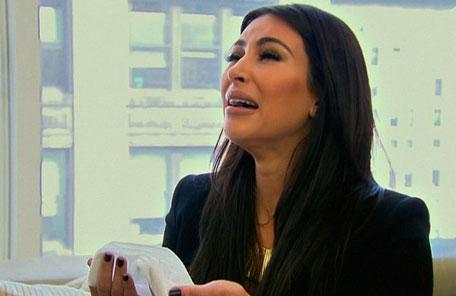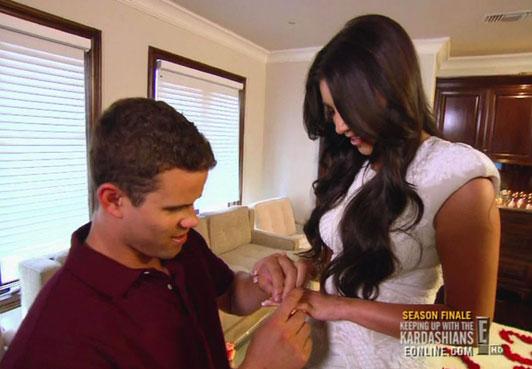 He also said that he had to reshoot Kris's proposal to Kim because she didn't like how she looked.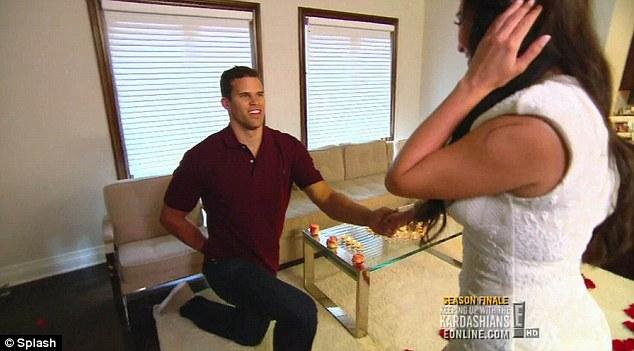 A source said: "Kim told Kris how, where and when to propose, it was absolutely no surprise to her whatsoever. First of all, Kris proposed in the middle of the day, and he had to do that because it would create better lighting to capture the moment. Kim looked so surprised but she knew it was happening. She was in full hair and make-up, as she always is on the show."
Article continues below advertisement
Celebrity Sightings In New York City - April 22, 2013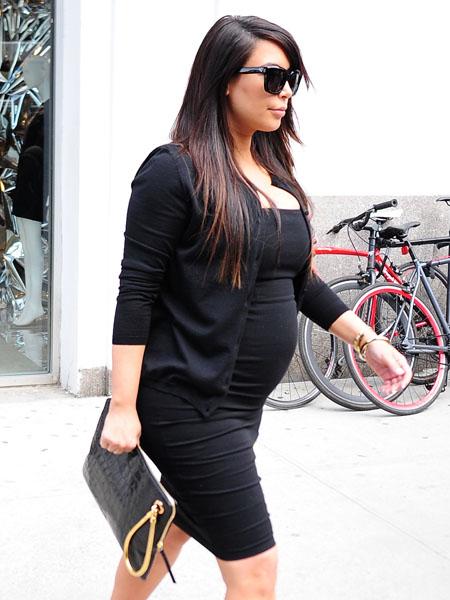 Kim herself has admitted to hiding some aspects of her life in the past. For example, she said, "Pregnancy for me was a lot tougher than people saw on my show or from magazines."
Article continues below advertisement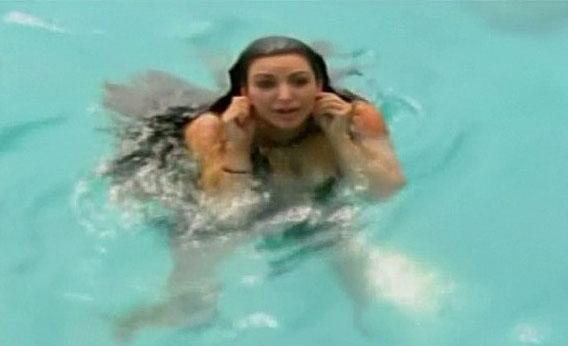 In 2011, Kim was also accused of faking a scene where she lost a $75,000 diamond earring in the ocean during a family vacation in Bora Bora.
Article continues below advertisement
Topshop Topman LA Opening Party - Red Carpet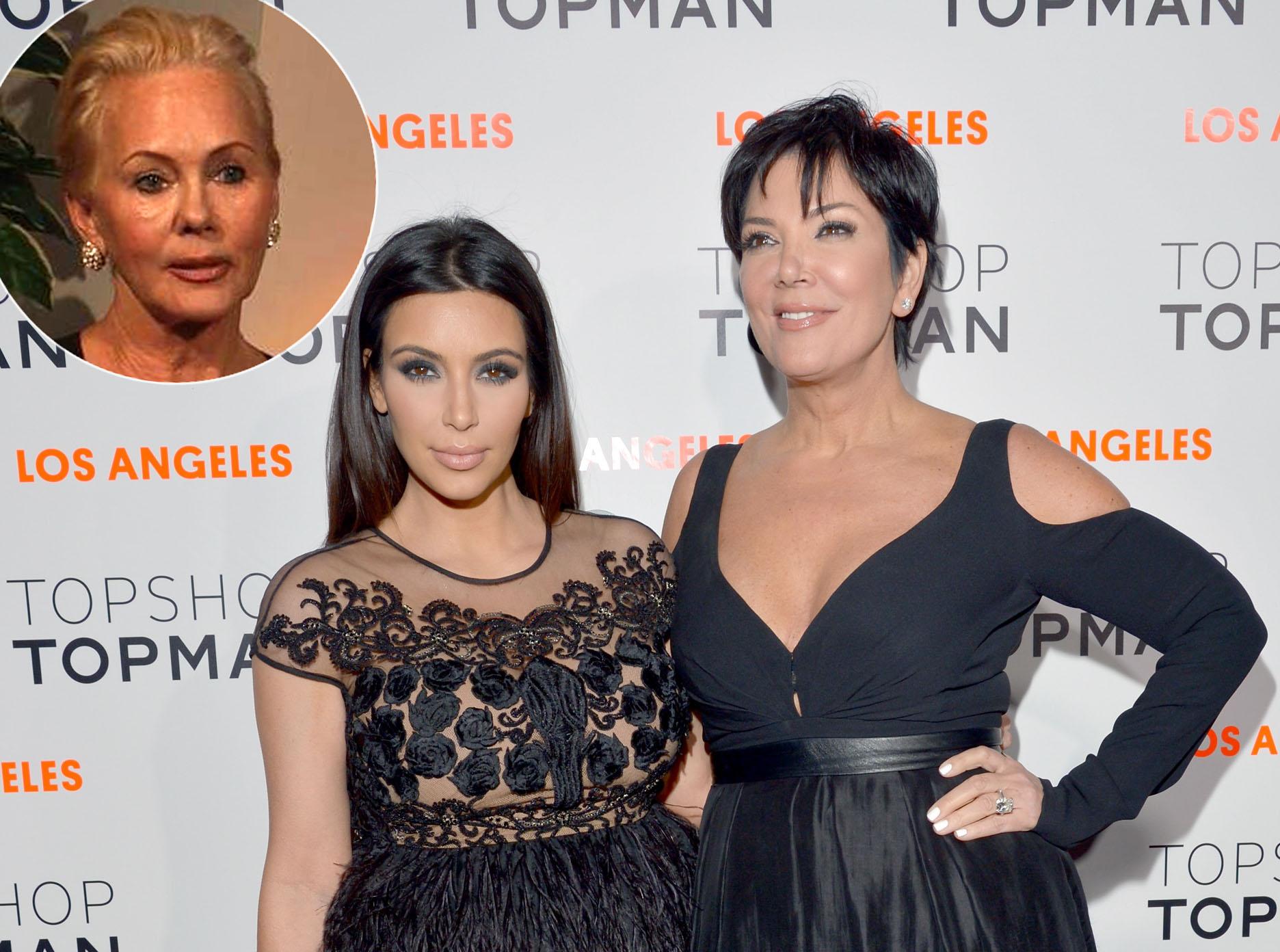 Article continues below advertisement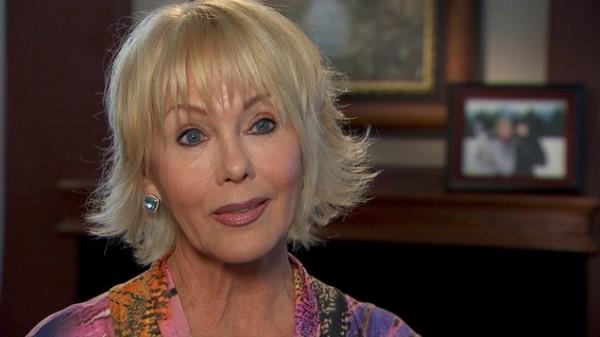 Robert Kardashian's widow, Ellen Pearson-Kardashian, claimed in court documents that her treatment on the show constituted a "shameful rewriting of history by the Kardashian siblings at the direction and behest of Kris Jenner," and that "the entire saga … was orchestrated by the Kardashians off-screen and then scripted for the episode."
Article continues below advertisement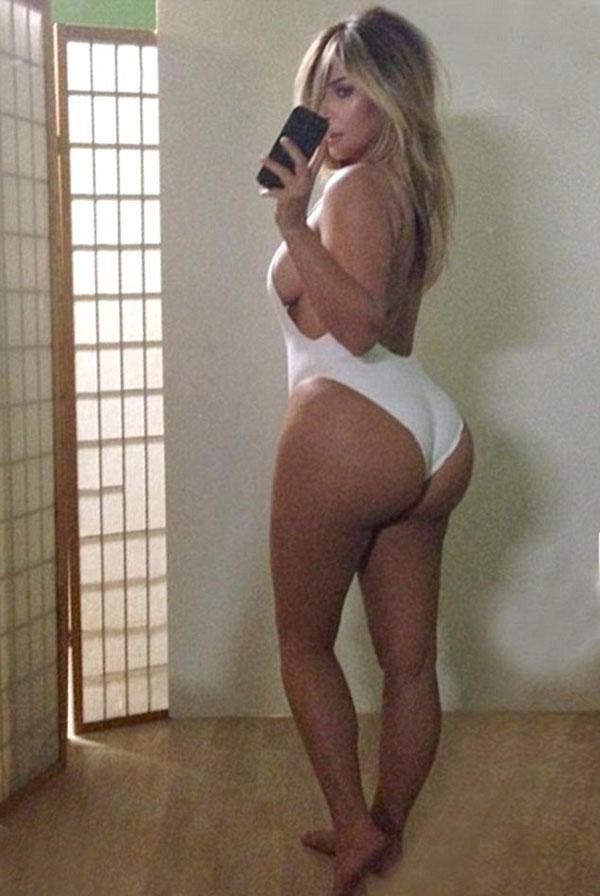 Is even Kim's booty fake? A 2011 report in the National Enquirer claimed that ex-husband Kris had "told his buddies that … she uses 'booty pads,' Spanx, and other things to enhance it." Kim swears she's never had implants or injections in her rear.
Article continues below advertisement
Khloe Kardashian holds hands with rapper The Game as they take mother Kris Jenner to Tru Night club in Hollywood, CA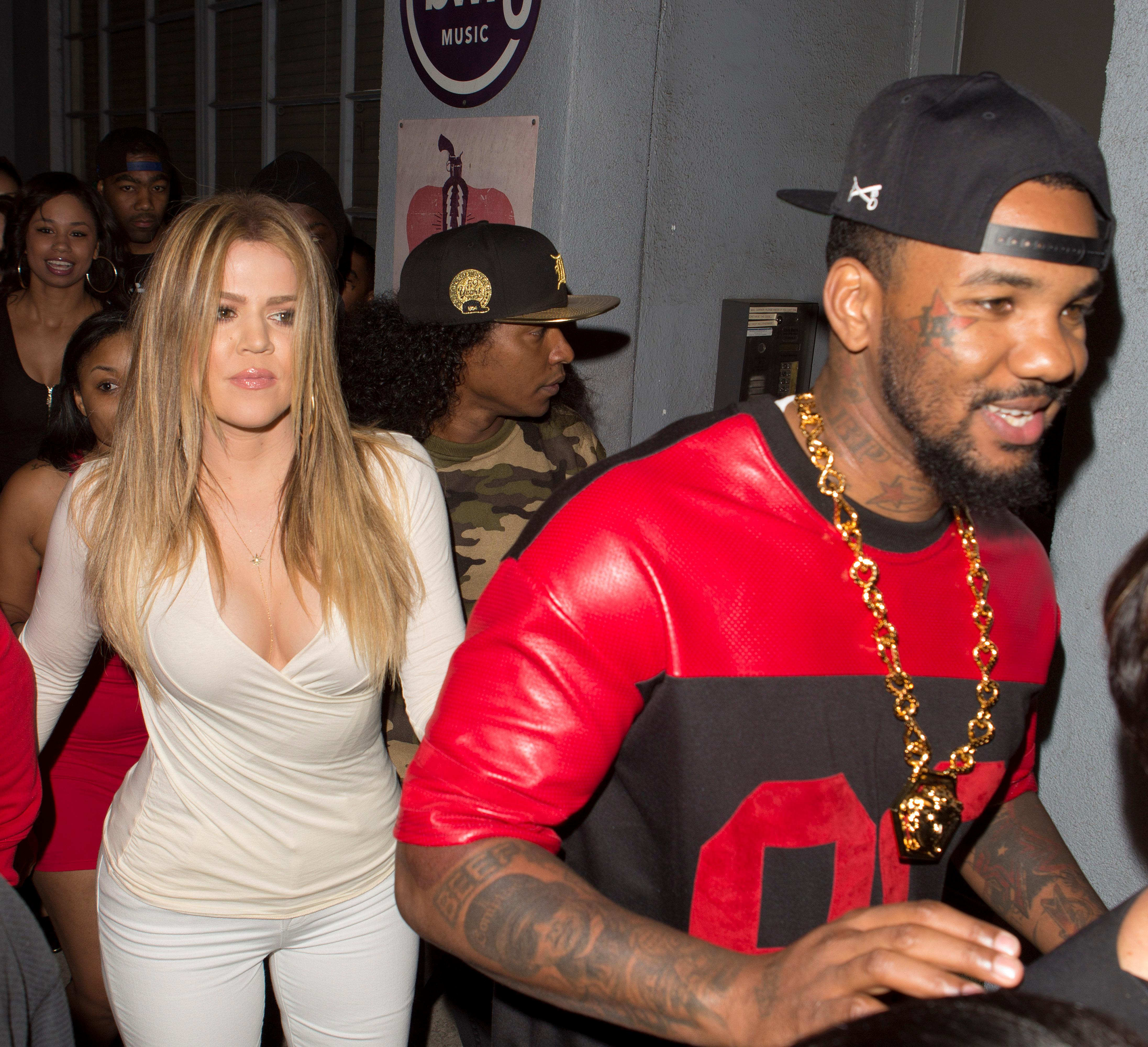 Khloe and pal The Game set tongues wagging in early February when they were spotted dirty dancing at a Hollywood nightclub, Tru. But Radar later reported that the whole outing, with mom Kris tagging along, was staged for the show. A source said, "The storyline involves Kris and Khloe being single girls out on the town, letting loose and having some fun."
Article continues below advertisement
Today - Season 62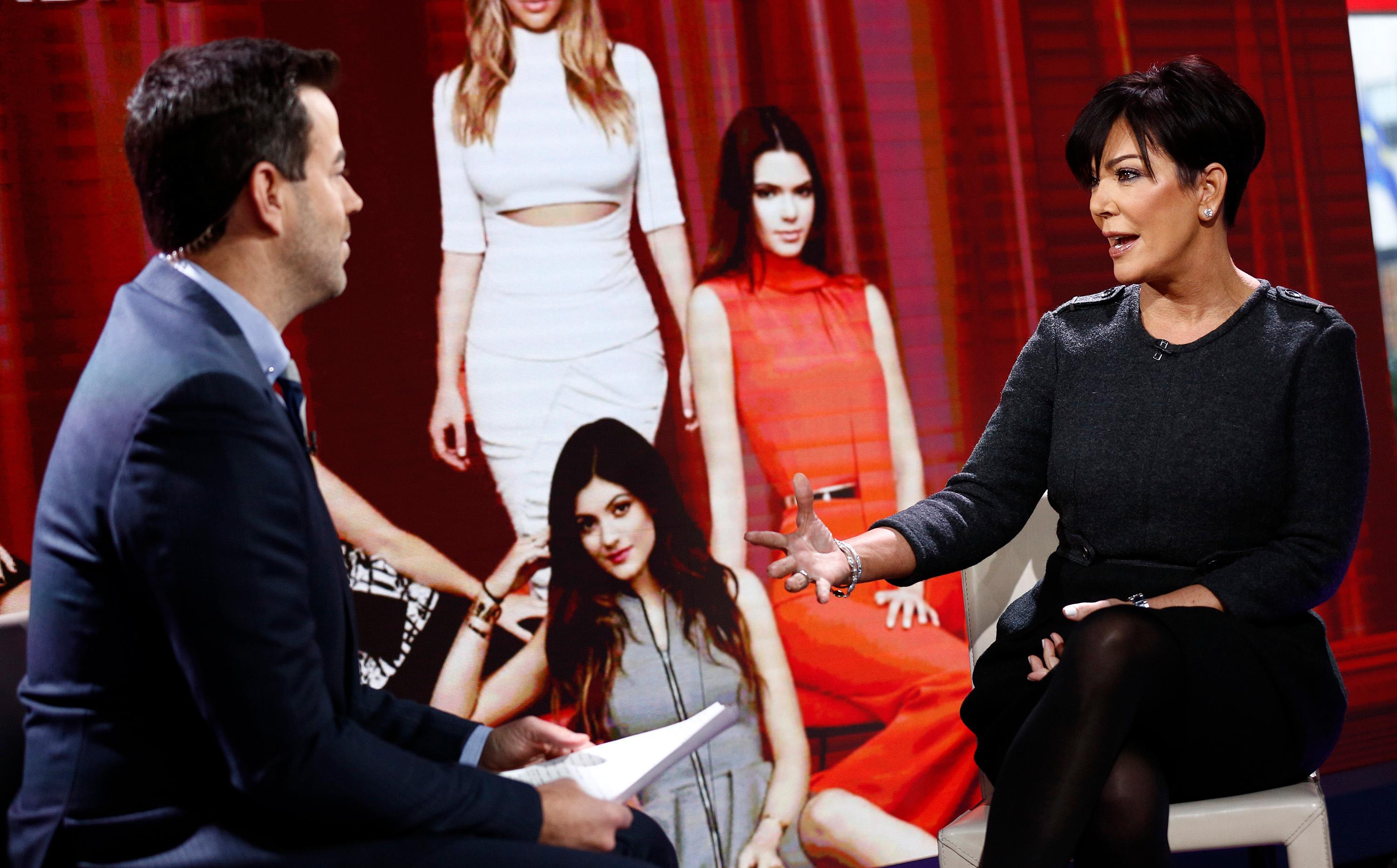 Kris admitted to Carson Daly that the revelation of scenes they'd faked sometimes bothers her. "After a while some things just get to you," she said. "90% of it is more or less BS."
Article continues below advertisement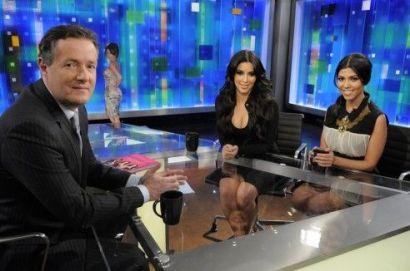 Article continues below advertisement
22nd Annual Elton John AIDS Foundation's Oscar Viewing Party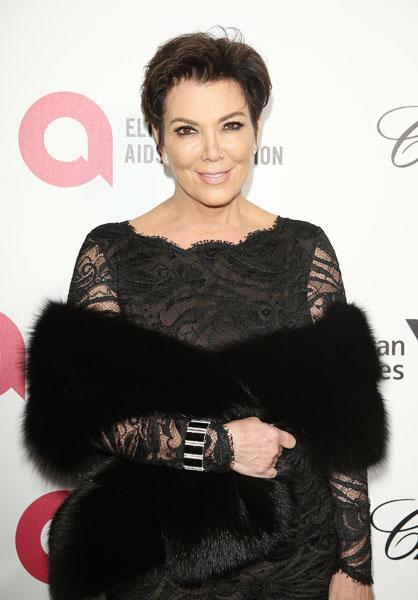 Kris has said "I have been offered the opportunity to actually go back and edit things out," and her rep said that was "accurate."
Article continues below advertisement
Life Ball 2014 - Press Conference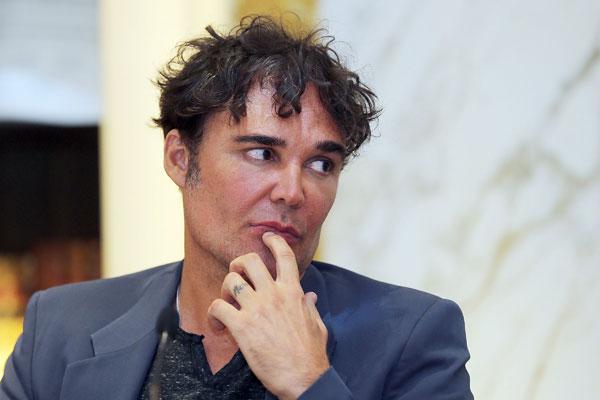 In an episode showing the Kardashians taking their 2013 Christmas card showed David LaChapelle overseeing the shoot, an insider told Radar that "Kanye was the puppet master behind the photo shoot, as he provided art direction, sketches, and costume and makeup ideas …"
Article continues below advertisement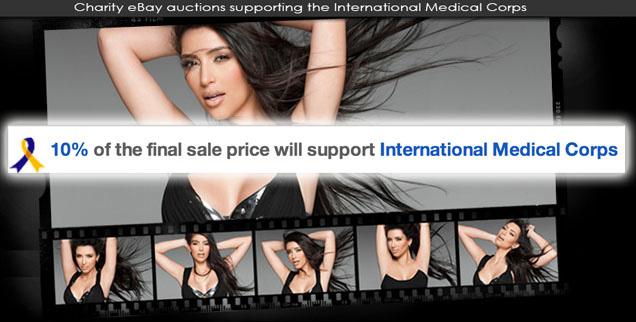 Kim has bragged about supporting charities through her ebay auctions, but fans were aghast in late 2013 when it was revealed that only 10 percent of the proceeds go to those causes. Kim said such criticism "hurts," but admitted the 10% figure was accurate.
Article continues below advertisement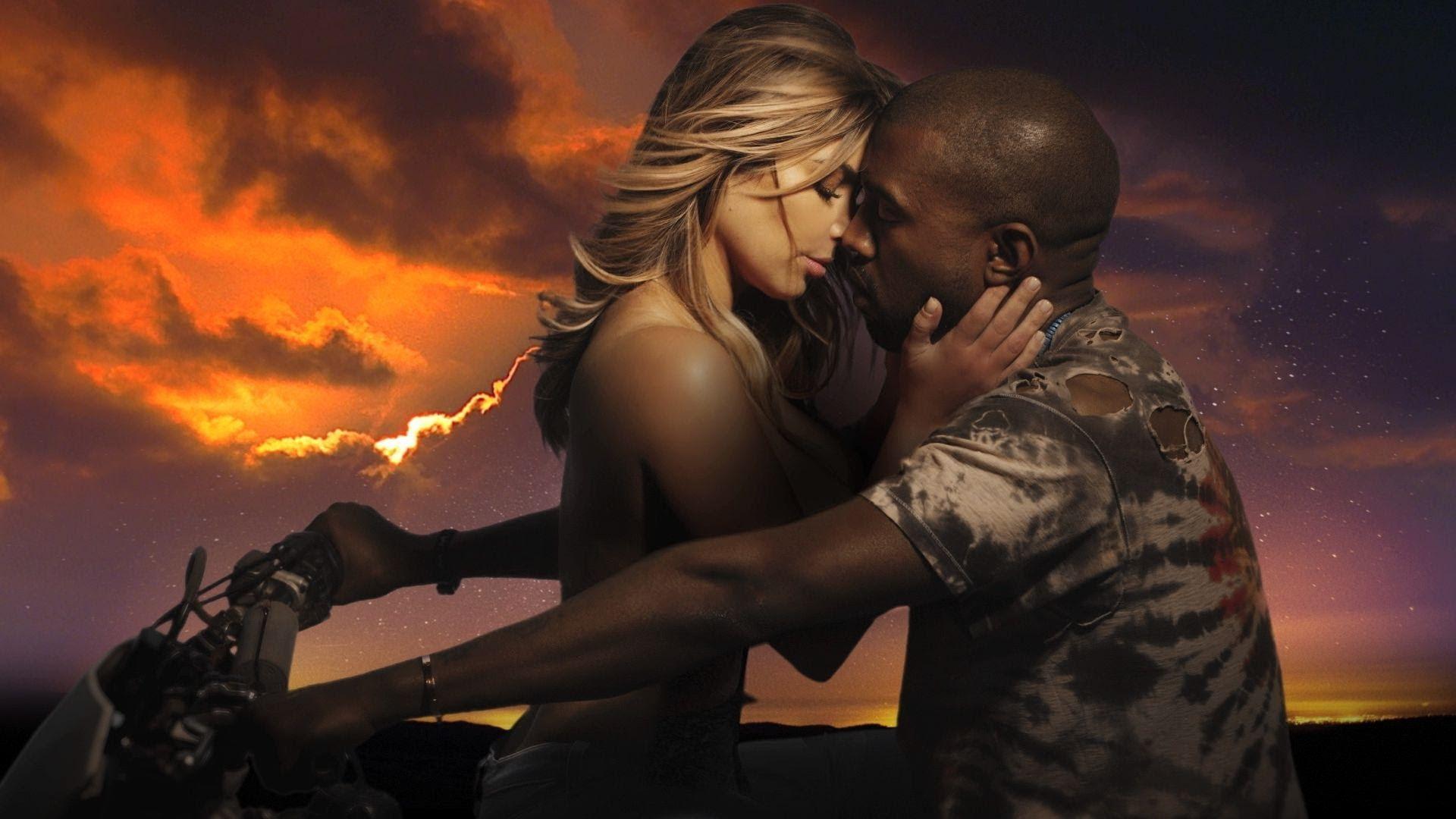 When Kim appeared looking suspiciously slim in fiancé Kanye West's "Bound 2" video, experts told Radar it appeared he'd been digitally thinned. Giles Fabris, CEO of lookbetteronline.com, said "It shouldn't come as a surprise!"
Article continues below advertisement
ng kardashians 240612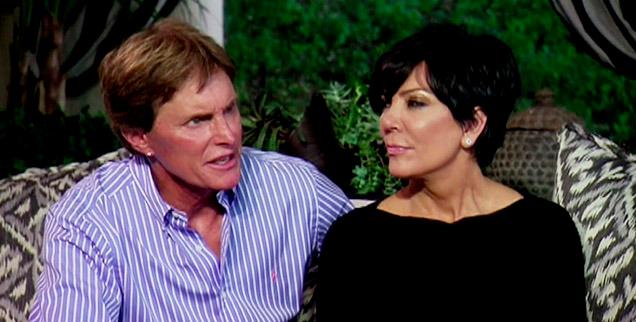 Article continues below advertisement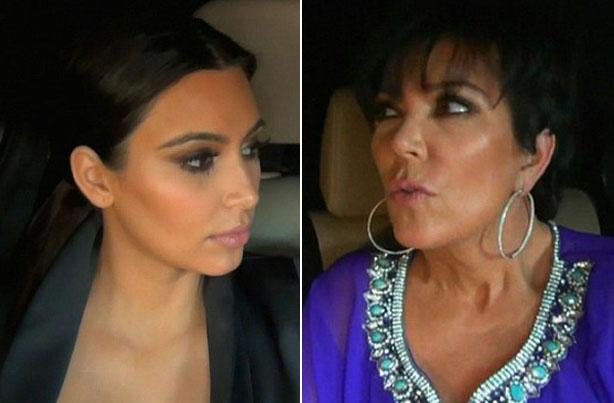 In early 2012, bloggers pointed out that paparazzi photos of Kim in L.A. on December 6 showed her with the same outfit, hair and makeup that later appeared in a scene on the show that was supposed to have taken place before she filed for divorce in October. Some said it was proof the scene had been staged.
Article continues below advertisement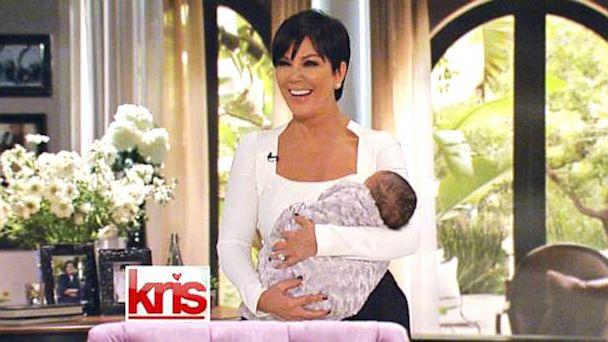 Kris promoted her new FOX talk show with pictures of her holding a baby, meant to be Kim's daughter North. But when the show aired, it was revealed the baby was a stand-in.
Article continues below advertisement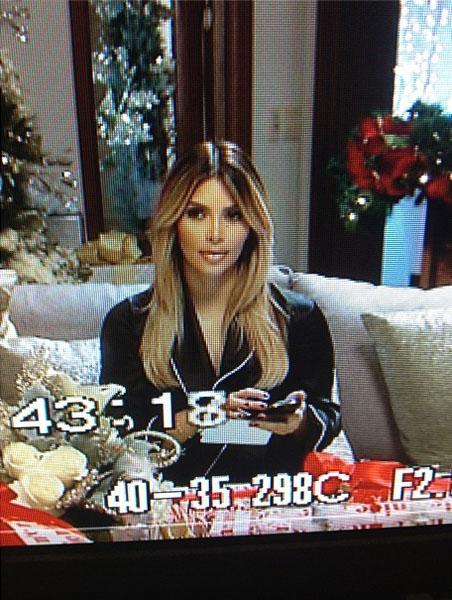 In September 2013, Kim and Kris surprised fans by tweeting photos of themselves filming scenes for the Christmas special -- 98 days before the big day!
Article continues below advertisement
Seventeen Celebrates Kendall Jenner And Kylie Jenner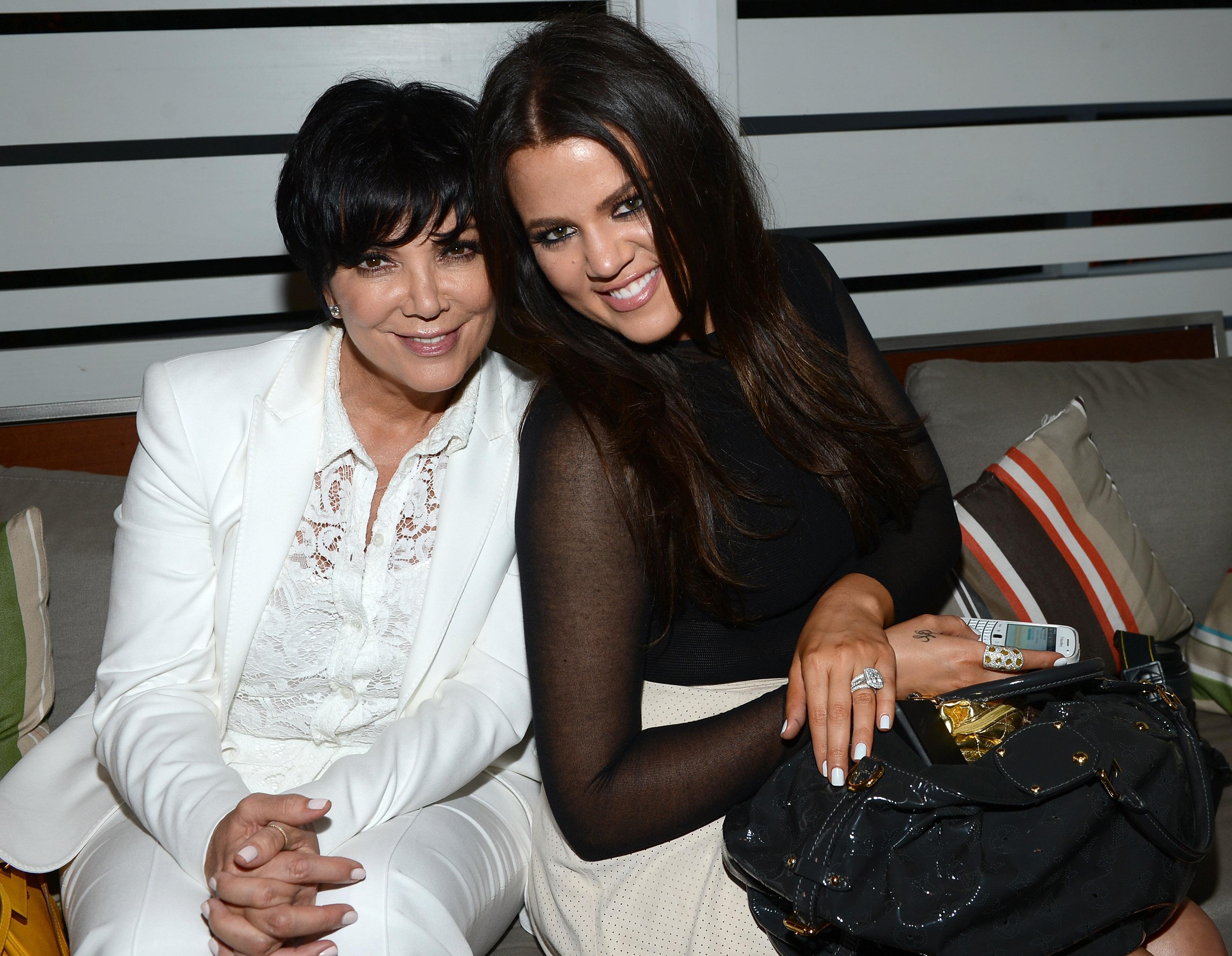 TMI! Khloe and Kris have both admitted to faking it even when the cameras aren't rolling -- during sex. "Like who hasn't?" Khloe said. "Everyone has faked 'The Big O' at some point."
Article continues below advertisement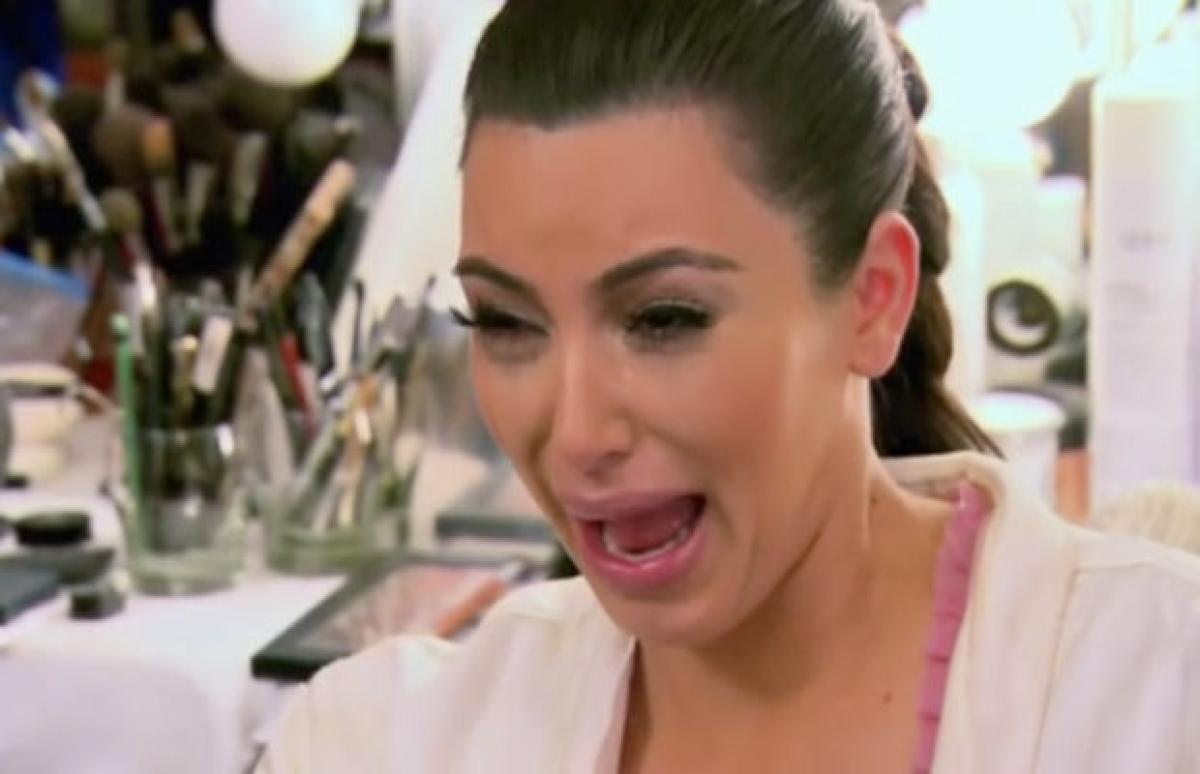 Article continues below advertisement