REALITY TV
Kanceled! Khloé Kardashian Reveals Family Christmas Eve Party Is No-Go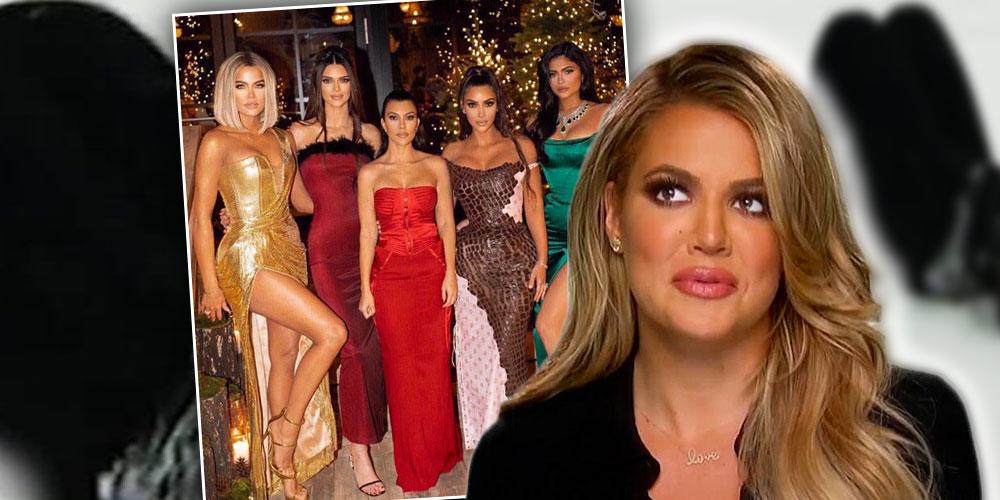 The Kardashian-Jenner krew announced they won't be hosting their annual Christmas eve party this year amid the ongoing COVID-19 pandemic.
"The Covid cases are getting out of control in CA. So we decided that we're not doing a Christmas Eve party this year," Khloé Kardashian explained via Twitter on December 6. "It's the first time we will not be having a Christmas Eve party since 1978 I believe.
"Health and safety first though!" the 36-year-old added. "Taking this pandemic seriously is a must."
Article continues below advertisement
Unfortunately, the KUWTK reality stars will have to put their plans on pause like the rest of the world. "We have not done anything. No Christmas photos and no Christmas Eve party this year," Khloé told one social media user following her most recent announcement. "Covid has taken over."
The famous family is known for their lavish Christmas parties where they invite A-list celebrity friends and family over to one of their homes for an over-the-top celebration. While momager Kris Jenner usually hosts the party each year, Kim and Kourtney Kardashian took the reins in 2018 and 2019, respectively.
Article continues below advertisement
STAY HEALTHY DURING THE HOLIDAYS: TIPS FROM CARRIE UNDERWOOD, KATE HUDSON & MORE
"Tables were set up for people to sit but most people were making their way around the buffet of various foods and were grabbing plates and mingling," an insider noted of Kourtney's party. "There was a variety of beef, chicken, mashed potatoes, grilled vegetables, various salads and desserts."
While there may not be a lavish party this year, Khloé is still making sure daughter True has a special holiday. The mother of one replied to a social media user who asked if True picks out her own gifts. "She's at this age that any commercial she sees that resembles a toy she says 'I want that! I want that!'" the Revenge Body host explained. "She really doesn't know what she's talking about but at least it gives me some clues as to some of the things I can get her."
"She knows their lavish, star-studded wedding will be a cash cow — and maybe even lead to a Khloé & Tristan spinoff," the source added.