REALITY TV
Ouch: Lisa Vanderpump Disses Teddi Mellencamp After She's Fired From 'RHOBH'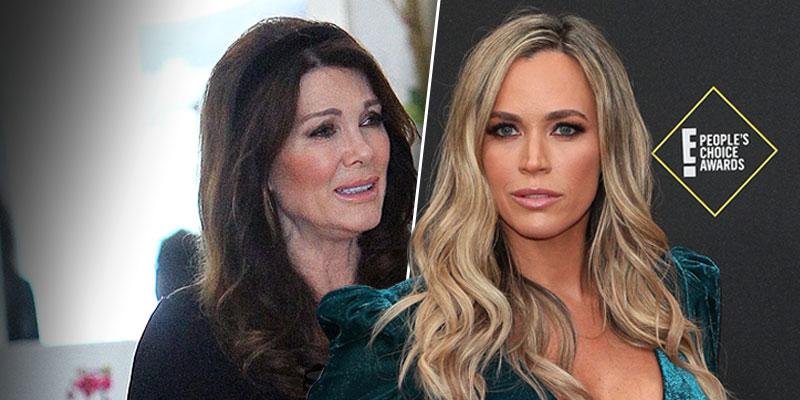 Article continues below advertisement
DENISE RICHARDS REVEALS WHY SHE *REALLY* LEFT 'RHOBH' FOLLOWING ALLEGED AFFAIR
The restaurateur also criticized Mellencamp's weight loss program, All In by Teddi, which has received backlash from clients who claim the program restricted them to just 500 calories a day and required them to sign an NDA.
"Also, I think there was something of contention about her business," the Vanderpump Rules star stated. "Something about 500 calories a day. I don't know how anybody can survive on 500 calories a day. I think I eat 500 calories between 2:30 and 4:30 a.m. when I'm up in the night."
However, Mellencamp, 39, defended her program on September 15 via Instagram, where she reassured her followers that they had nothing to worry about. "I 100 percent feel confident in the fact that we let you know before signing up exactly what the program entails," she shared. "If it's something that you want to do and you want us to hold you accountable to your goals, we are there to do that for you. If it's not something you want to sign up for, you don't. That's why I love that we are very transparent from the beginning."
Article continues below advertisement
HEARTBREAKING! BRANDI GLANVILLE ADMITS WHAT SHE HATES ABOUT HERSELF
"It was sad. It feels like a breakup almost because you develop such strong relationships with the cast with the crew and you get to do incredible things that you probably never get to experience without the show," she posted on Instagram.
"That being said, I'm really looking forward to the future and being able to focus on my family, my friends, all in," she concluded. "I really feel like I have some exciting things ahead. And you know what? I'm pretty busy with this little nugs seven-month-old daughter Dove! So, thanks a lot for coming on this journey with me and I'll see you soon!"
Article continues below advertisement
BRANDI GLANVILLE SAYS AFFAIR WITH DENISE RICHARDS BEGAN WITH STEAMY NIGHT IN 2018
Rumors have been swirling that Mellencamp was going to get axed after just three seasons, with an insider telling the Daily Mail that "the network has not been impressed with her performance on the show."
"They considered cutting her last season but gave her one last chance," the insider continued. "She is boring and does not offer anything to the franchise with her robotic and staged delivery when interacting with the other cast members."