VIDEOS
Late Night Booty Call: Every Dude Wants to Be Matthew McConaughey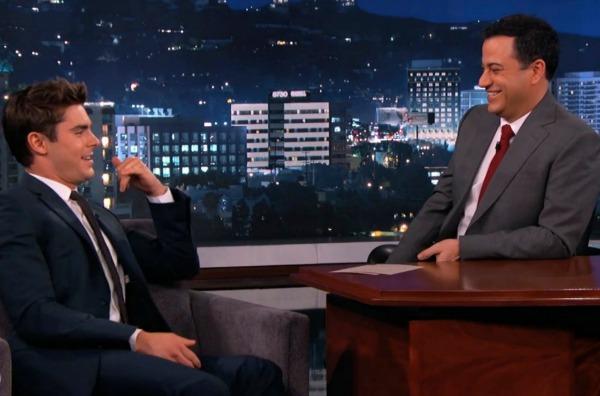 Alright alright, it's about to get steamy in here! This week brought many hot gentleman to the late night couches and we're getting real intimate with them in this week's Late Night Booty Call.
Many famous celebrity men had no problem revealing they want to be Matthew McConaughey. He's sexy, he's talented, he's nominated for an Oscar. It's probably not too terrible to be Matthew! Let's see how badly some of today's biggest stars want to be him.
Article continues below advertisement
Zac Efron stopped by Jimmy Kimmel Live to talk about his many celebrity encounters, both in person and via phone. He reveals how he got Seth Rogen to like him (not that it was too hard) and what Matthew McConaughey said in the voicemail he left for Zac.
hulu id=1aod8e-4y1hy8oqvn768oq width=512
Watch: Melissa McCarthy + SNL = pure gold
Breckin Meyer also has an affinity for the Dallas Buyers Club star which he told Conan all about:
When it comes to museum pranks, BJ Novak certainly pulled a pretty amazing one when he was younger.
What was your favorite late night appearance this week? Tell us in the comments below or on Twitter @OKMagazine.