VIDEOS
Late Night Booty Call: Sometimes Hot Actors Make Mistakes Too!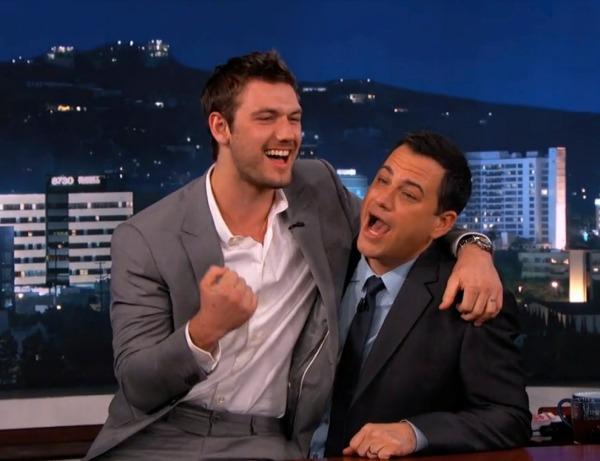 Whether you have a real life Valentine or not, here are a few hunky men ready to steal your heart. And don't worry—they're human just like the rest of us. Well, except for that whole RoboCop thing. This week on the late night couches, these hot actors admitted to a few very humbling mistakes in life and we still love them anyway. Let's hook up with this week's Late Night Booty Call.
Joel Kinnaman stopped by Conan this week to discuss the way he "celebrated" landing the role of RoboCop.
Article continues below advertisement
hulu id=lufv2f5l4pqag33kkpdcwg width=512
Seth Meyers stopped by Watch What Happens Live to share his favorite SNL moment, and he's not alone in choosing that one.
What was your favorite late night appearance this week? Tell us in the comments below or on Twitter @OKMagazine.