Archive
OK! Investigates: You Wont Believe How Much Kim Is Worth! Kardashian's Net Worth And How She Made Her Money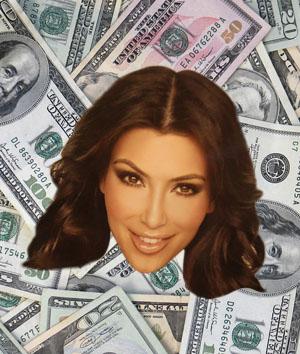 It certainly pays to be a Kardashian!
In a special week long feature, OKMagazine.com is breaking down how much each member of the famous family is worth, how they built their fortunes and where the money comes from—starting with the richest of the rich reality stars—Kim Kardashian!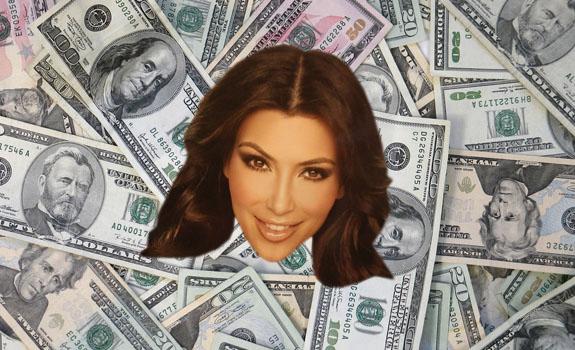 Kim Kardashian is a multi-millionaire at age 32—but how did she build her fortune?
The mom-to-be is worth mega-millions…but how did she build her fortune?
Article continues below advertisement
OK! Investigates: Jenelle Evans' Net Worth
It comes down to her wildly successful TV career, her sex tape, lucrative endorsements, paid appearances and savvy business acumen—and here are the number crunching facts!
First up, the back story.
Kim, 32, shot to fame in early 2007 after a homemade sex tape she made in 2003 with her then-boyfriend, Ray J, was leaked to the public.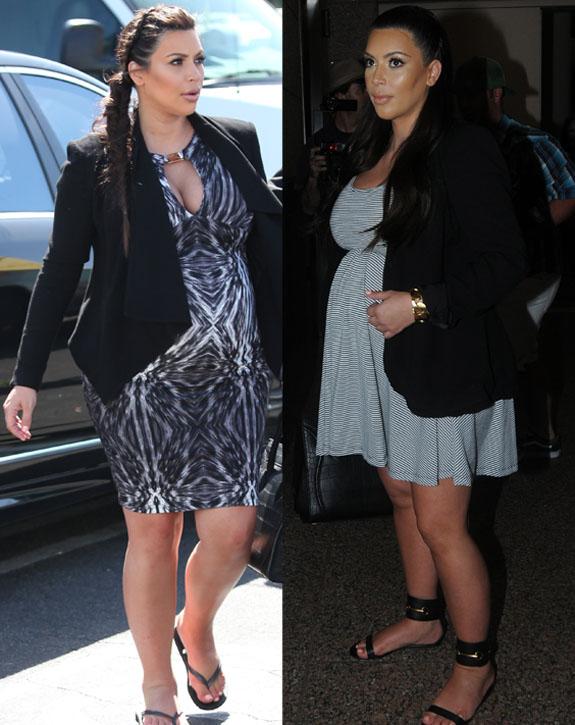 Kim is a very savvy businesswoman with a multitude of lucrative ventures and endorsement deals
Article continues below advertisement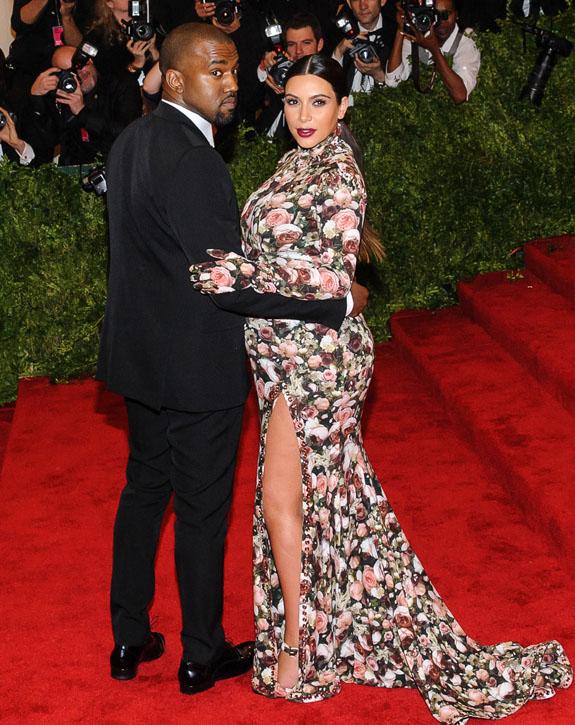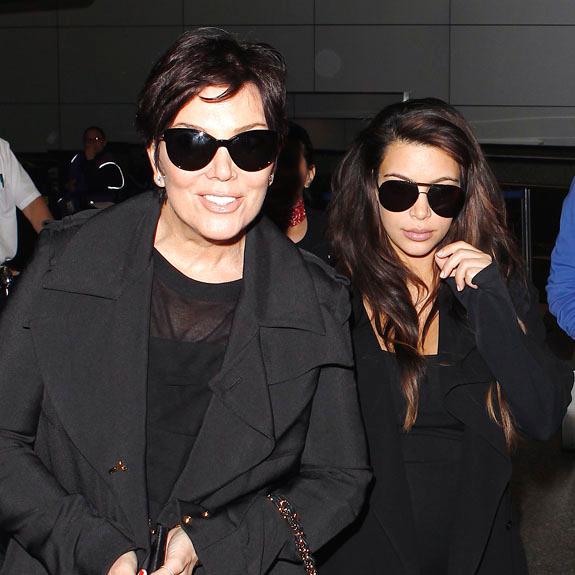 Kim's mom, Kris Jenner, is her manager and keeps a tight control over her daughter's career
The Kardashian Klan was already richer than most regular people could ever dream of as family patriarch, Robert Kardashian left a whopping $100 million estate in trust for his family when he died from esophageal cancer in 2003.
OK! Investigates: How Much is Chelsea Houska Worth?
Despite that more than sizable nest egg, the Kardashians have gone on to build their own fortune independently.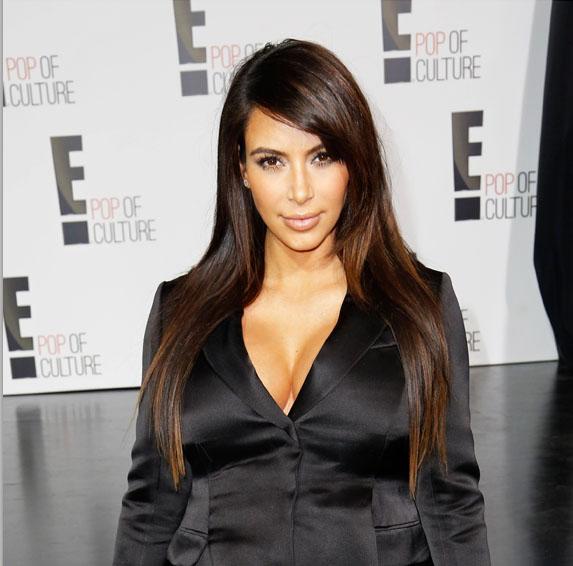 Kim is the highest paid of the Kardashian family, earning $80,000 per espisode of their reality show
Article continues below advertisement
The family signed a $40 million contract with E! in 2012 to produce three more seasons of reality fare—and Kim earns the lions share of the cash, raking in an eye watering $80,000 an episode!
OK! Investiagtes: How Much Is Kailyn Lowry Worth?
Kim's high profile means she can command the megabucks for personal appearances at clubs and events around the world—and when we say mega bucks, we mean it—Kardashian earns an average of $100,000 per appearance, with a top end payday of $1 million!!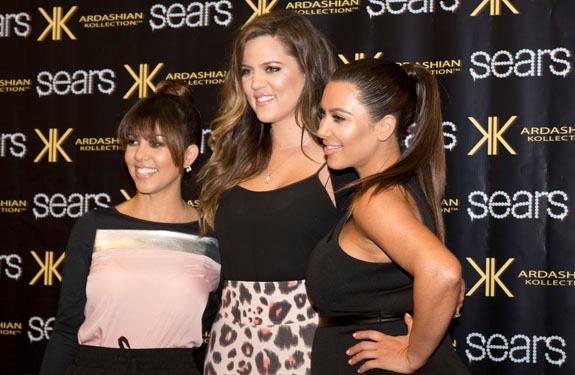 Kim, along with sisters Kourtney and Khloe, designs a clothing range for Sears called Kardashian Kollection
In February, there was an outcry after Nigerians learned Kardashian was paid $500,000 for a 45-minute red carpet appearance and 45 second stage shout out at the Love Like a Movie concert in Lagos.
OK! News: Find Out What the Real Housewives Get Paid
It's tough to top that, but……. Kim also charges just to be in her presence, like celebrating her birthday! Kardashian charged a bargain basement ticket charge of $1,000 - $2,500 to attend her 30th birthday party at Amnesia in New York back in 2010.
Article continues below advertisement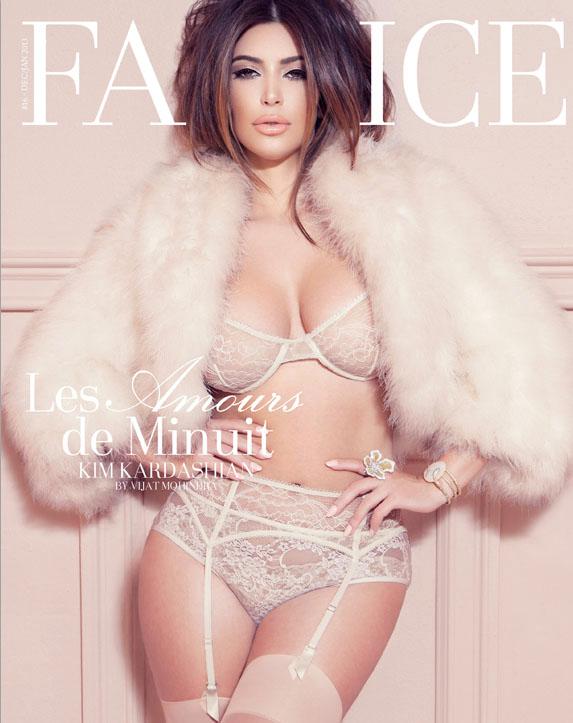 Kim also rakes in a sizeable income from magazine front covers and modeling work
Nice work if you can get it!
OK! Investigates: See How Much the Stars of Teen Mom 2 Are Earning
Kim also rakes in a fortune from tweeting—scoring anywhere between $10,000 - $25,000 for one single 140 characters or less missive to her near eighteen million followers promoting a client's business or venture.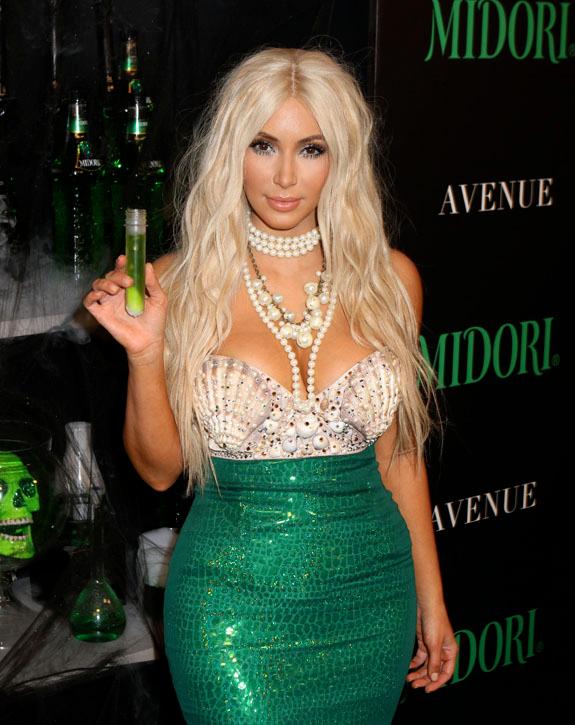 Kardashian has a multitude of endorsement deals she's paid handsomely for—including Midori liquor
And, lets not forget the magazine covers!
When Kim married ill-feted hubby number two, Kris Humphries, she sold the exclusive rights to bridal shower coverage for $100,000 and the wedding photos for $1.5 million.
OK! Photos: From Fresh Faced To Behind Bars—Amanda Bynes Downward Spiral
That was just the start of the nuptials windfall—it's widely reported Kardashian pulled in a total of $18 million in licensing fees, endorsement and broadcast deals related to her big day.
Article continues below advertisement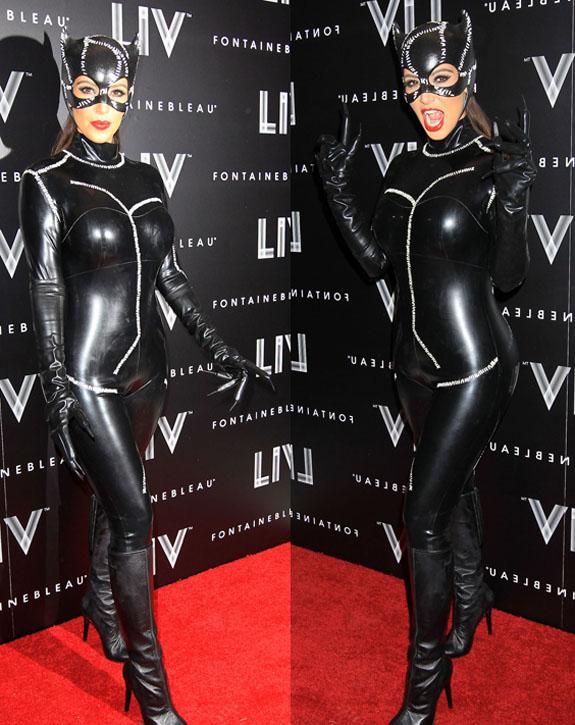 Kim commands between $100,000 to $1 million for club and event appearances
Sadly the marriage only lasted 72 days.
OK! News: Kim And Khloe Mock Rob Kardashian Over His Weight Gain And Strech Marks!
Then there's the businesses:
Kim, Khloe and Kourtney have a clothing line, Kardashian Kollection, which they sell though Sears in the U.S. and Dorothy Perkins in the U.K—although the exact details of their deal are unknown, the business brought in around $250 million in sales last year, of which we are sure they received a healthy portion.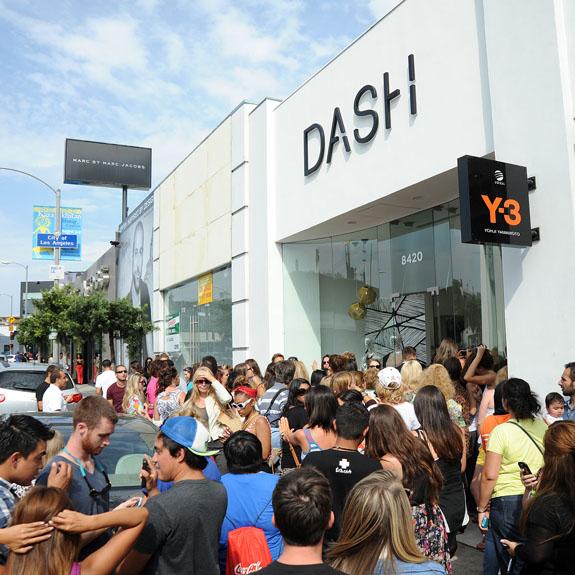 Kim, Khloe and Kourtney also own D-A-S-H, a fashion store with branches in LA, Miami and New York
The girls also own D-A-S-H, an upscale fashion store with branches in New York, LA and Florida and a lifestyle boutique called Kardashian Khaos, which is based in the Mirage Hotel in Las Vegas.
OK! Photos: See the Instagrams that celebs took at Kim Kardashian's baby shower!
Kim was one of the joint founders of ShoeDazzle which launched in 2009, and she remains it's chief fashion stylist.
Article continues below advertisement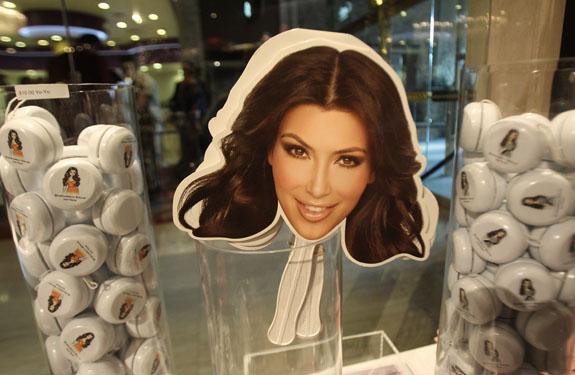 All maner of Kardashian kitsch is sold at the lifestyle boutique, Kardashian Khaos in the Mirage, Las Vegas
Kardashian also has a perfume line, with three fragrances, Gold, Love and True Reflection—which bring in between them a cool $20 million in sales.
And, let's not forget the endorsement deals:
Charmin toilet paper
Beach Bunny swimwear
Sketchers sneakers
Carls Jr
Midori
Glamor Tan sunless tanner
Bebe jewelry line
Muscle Flex VETA fitness gear
Quick trim weight loss
Brissmor watches
Perfect skin
Tria Beauty in-home laser hair removal
OPI nail polish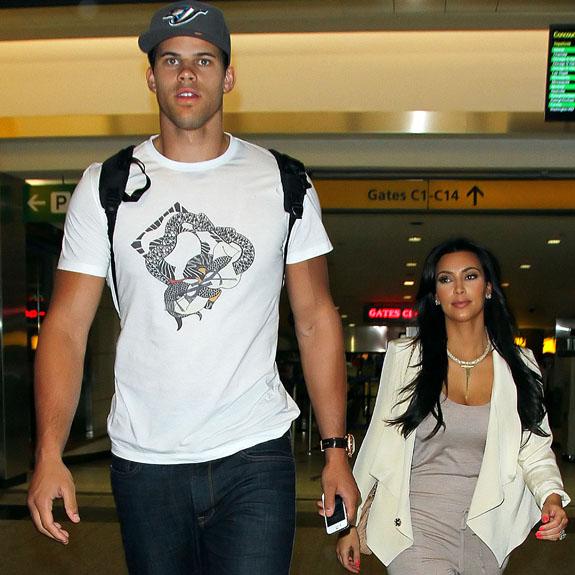 Kim raked in a cool $18 million in deals surrounding her wedding to Kris Humphries, sadly the marriage lasted only 72 days
Phew!
Put it all together and it's easy to understand why Kim has a net worth of $40 million—and with her's and Kanye West's star rising with each passing Vogue Cover, it seems the only way is up for KK!
What do you think of Kim Kardashian's net worth? Sound off in comments below and tweet us @OKMagazine.