EXCLUSIVE
Melania Trump 'Cannot Wait' To Get Back To NYC: 'She Never Wanted Any Of This'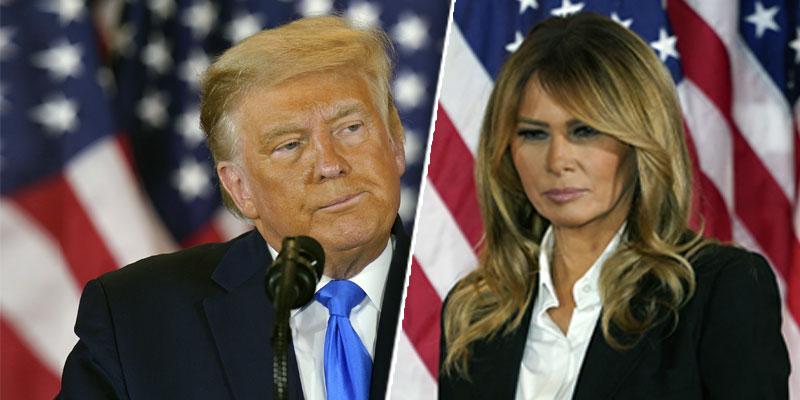 After Donald Trump leaves the White House in January, he is expected to retreat to Mar-a-Lago — his home in Florida — however it isn't so certain as to where Melania will live, with sources telling OK! that she wants to head back to New York.
"For the past four years Melania has missed her life in New York. She loves the city and the lifestyle she used to have and cannot wait to get it back at Trump Tower. She basically put her life on hold to be with her husband in D.C. She never wanted any of this," an insider told "Naughty But Nice" podcast host Rob Shuter.
Article continues below advertisement
Article continues below advertisement
"Virtually everyone in his inner circle, his closest advisers, including his family members, are fully aware that this is over," Jonathan Karl, ABC News chief White House Correspondent said on Sunday, November 8, on This Week with George Stephanopoulos.
The FLOTUS is reportedly one of the people the President trusts the most. Corey Lewandowski — Trump's 2016 campaign manager — told author Mary Jordan that he relied on Melania to "give him such good, solid, concrete advice. I would say 95 percent of the time, he took that advice … She has amazing political instincts."