NEWS
Does Melania Trump *Really* Have A Body Double? White House Insider Tells All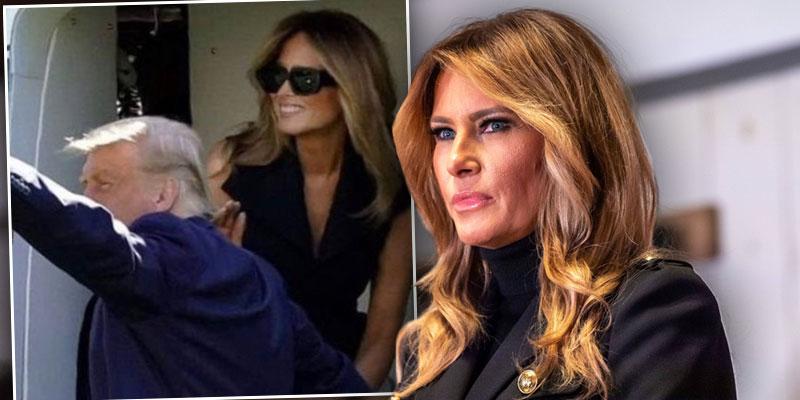 Could the rumors be true?! After Melania Trump was spotted accompanying her husband, President Donald Trump, to the debate in Nashville, Tenn., on October 22, social media quickly came to the conclusion that Donald was standing next to a body double. Now, Anthony Scaramucci, former White House Communications Director, is clearing the air about the hearsay.
Comedian Cal Wilson asked Scaramucci, 56, on Have You Been Paying Attention?: "Is there any truth to the rumor that Melania has body doubles or that there is more than one Melania?"
Article continues below advertisement
Article continues below advertisement
A third added, "#FakeMelania, zoom in on the right photo (w/shades) Her eyes are rounded, Melania's eyes are #Squinted not Oval shaped!"
However, the former reality star refuted the rumors, saying the sighting was "fake" news and his wife was photoshopped.
In 2017, a conspiracy theory started when Twitter user Joe Vargas shared a clip of the First Lady, writing, "This is not Melania. To think they would go this far & try & make us think its her on TV is mind blowing. Makes me wonder what else is a lie."