NEWS
'Daddy Is Back': Channing Tatum Flaunts Washboard Abs In Sexy Shirtless Photo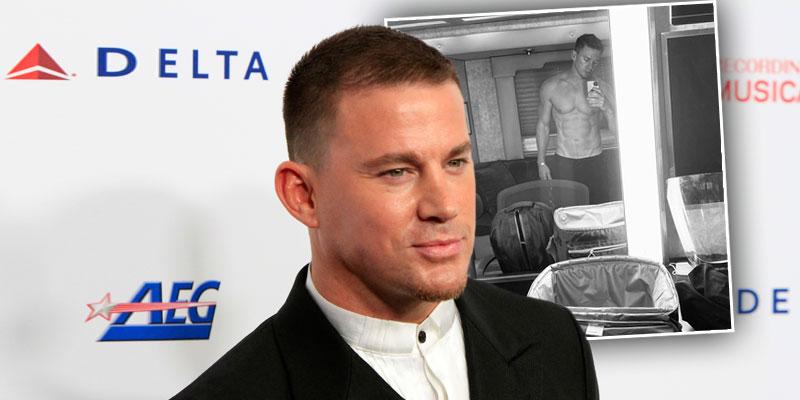 Is it hot in here or is it just us? Channing Tatum posted a sexy shirtless photo of himself on Instagram — and boy, does he look better than ever!
"It's been a long road back," the 40-year-old handsome hunk captioned the pic flaunting his rock-hard abs on Thursday, September 24. "Injuries, life s**t, and just insanity in general. Ha daddy is finally back boooi!!"
"Gonna be a fun next 10-year run," he added. "To all those that have been there for me and held me down through it all. I love you. I'm gonna make ya proud. Let's goo. Also, peep the Purell bottle. Keep it clean out there folks. Hahaha."
Article continues below advertisement
Article continues below advertisement
"This photo is from our first day of production on the first movie that my partner Reid Carolin and I are directing. This is our story. It's taken us two years to get it to the starting line. The next eight weeks will be like riding a bull on sickmode in ludicrous speed. God be with us. In Dog we trust."
CHANNING TATUM JOINS SUPER EXCLUSIVE CELEB DATING APP AFTER JESSIE J SPLIT
It seems like Tatum is also enjoying being on his own. In April, the Hollywood star and Jessie J split for good. "He is super busy with his career and as a dad," a source told PEOPLE. "He has a world awaiting him and is trying to manage how busy he is which isn't easy."
In the meantime, keep the shirtless selfies coming, please!