NEWS
Elissa, Amanda and Zingbot Create Chaos in the Big Brother House and Players Vie for POV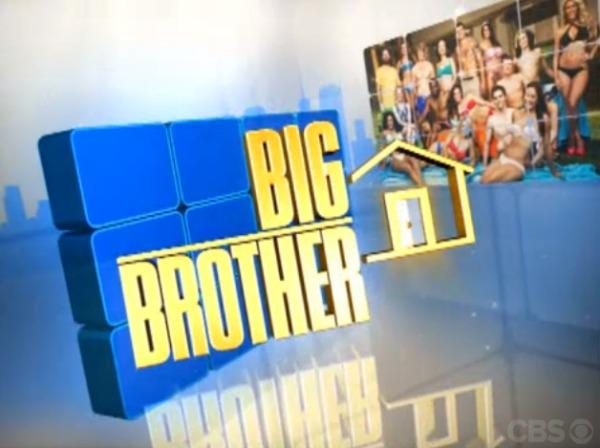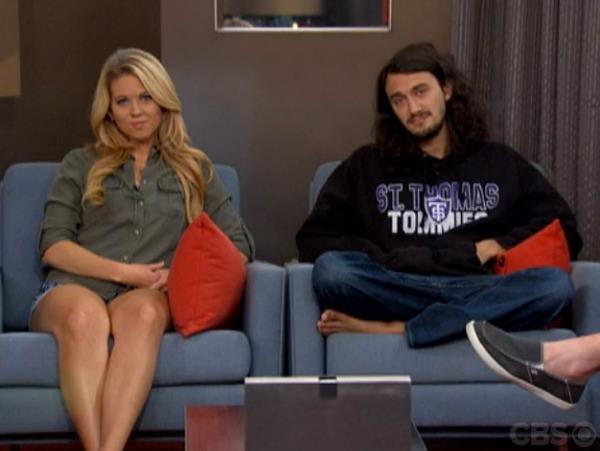 Article continues below advertisement
"I want to punch GinaMarie in the face so hard with brass knuckles," says Amanda after GinaMarie pays Elissa a compliment on the color of her dress. Because that's just SO shady.
OK! News: See What Nick Uhas Has to Say About GinaMarie's Crazy Crush
"I'm just thinking about how awesome it would be for Amanda to go home," Elissa tells viewers with a chuckle.
She then confesses that she now wants Amanda out instead of Aaryn.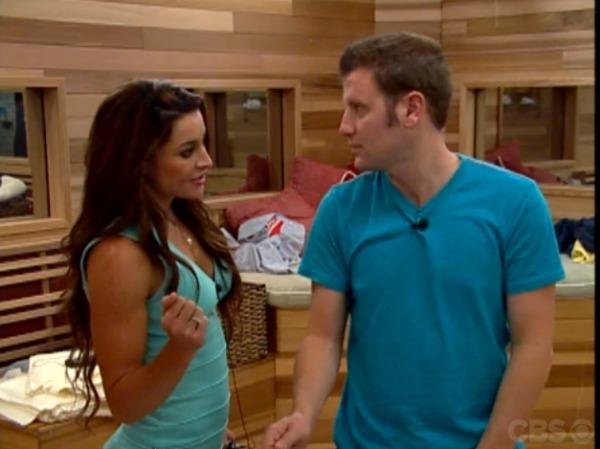 Elissa's most trusted confidant Judd is on board to back-door Amanda. "It's time to get my hands dirty!" he says.
Elissa then calls Aaryn up to the HOH room to discuss possibilities. "I feel like we need to seriously work together," she tells Aaryn.
Aaryn insists she can put their rocky past aside to accomplish a common goal. "Amanda, you said it yourself, never feel comfortable," Aaryn tells America.
Article continues below advertisement
OK! Exclusive: See What Nick Uhas Is Doing Now That He's Out of the Game
That makes a Power of Veto competition win crucial for Elissa's cohorts if this new alliance of frenemies want to have any hope of kissing Amanda goodbye.
Oops. Elissa picks Amanda's name as the first POV player. McCrae picks GinaMarie. And Aaryn gets Houseguest Choice. Honoring Elissa's request earlier in the day, she chooses Judd. Amanda immediately becomes suspicious that she didn't select Andy, who is in their "3 a.m." alliance.
Article continues below advertisement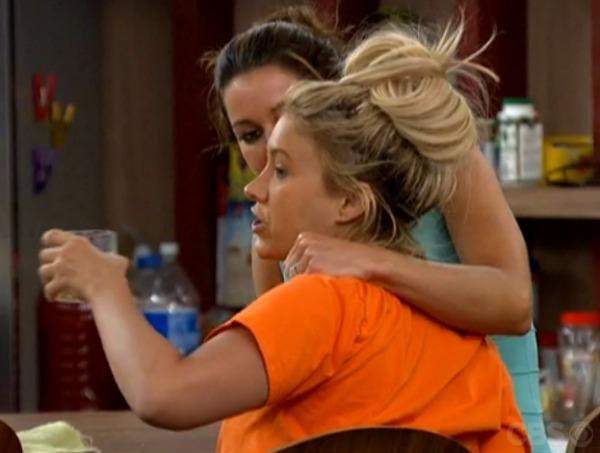 McCrae tries to calm Amanda, who he says needs "to do some damage control" with Elissa rather than stirring up more trouble.
OK! Exclusive: Rachel Reilly Discusses BB Strategy With Nick Uhas
Hmm, maybe it's time McCrae did some damage control of his own and distanced himself from Amanda? Is a short-lived showmance with a mean control freak really worth the $500,000 that he's undoubtedly going to lose if he sticks by her side?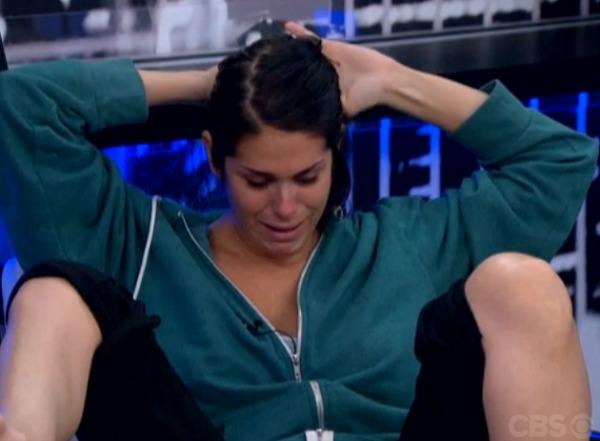 Leave it to Amanda to come up with her own evil version of damage control. First she talks to Elissa and makes it crystal clear she's only scared for herself and her own game. Amanda's attempt to paint herself as the victim is so ridiculous that Elissa (and, no doubt, a ton of viewers) literally cracks up in her face.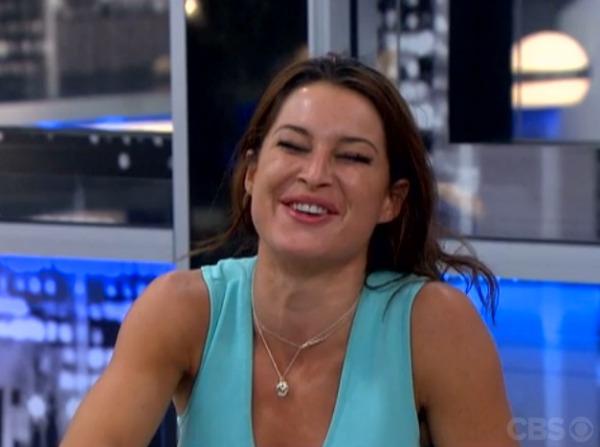 Elissa seems to truly enjoy watching Amanda—who actually tries to insist that they are friends—squirm now that she's lost control.
Article continues below advertisement
The laughs keep coming when Zingbot 3000 wakes up the house in the middle of the night to deliver some real zingers.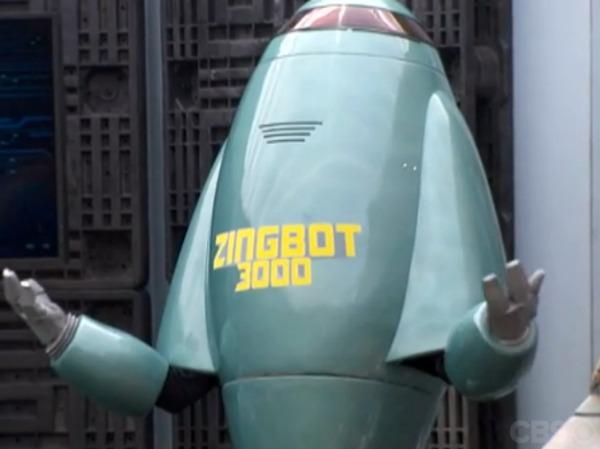 "McCrae, I finally understand why you're always wearing shorts. Because Amanda wears the pants. Ziiiing!"
Zingbot then takes aim at GinaMarie, telling her that her crazy crush on former houseguest Nick must make him feel "like he's been swept away into a classic cinematic love story: Fatal Attraction!"
OK! News: See What Nick Uhas Has to Say About GinaMarie's Crazy Crush
The robot then takes a crack at Andy for being the ultimate BB floater.
Zingbot tells Aaryn that some think she's been acting nasty in the game—but he disagrees. "That wasn't acting!" he jokes.
In the best zinger, he makes fun of Amanda's huge tramp stamp!
"Elissa," says Zingbot next. "I hear you like to impersonate me, but I think you're much better at being a cheap imitation of your sister."
Article continues below advertisement
Now that the Zingbot is in the house, it's finally time for the POV Competition, where we see little Zingbot Jr. "It's hard to believe my precious little Zingbot is one year old," says the proud papa.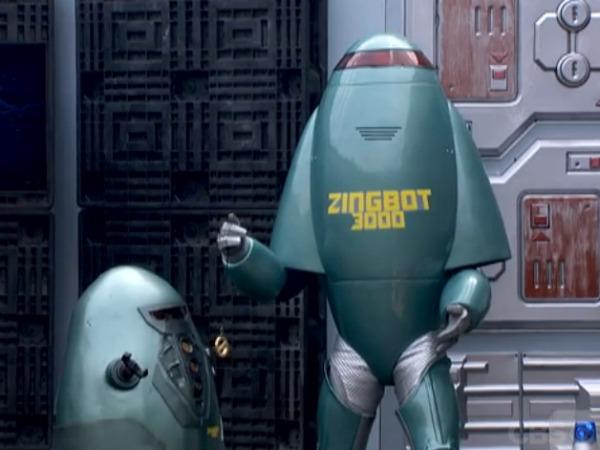 He then tells houseguests that for this POV, they must each roll a ball up a ramp and catch it on the other side. Each time their ball goes up the ramp they score a power unit. If it hits the ground, their tally resets to zero. First to get 250 power units wins the POV!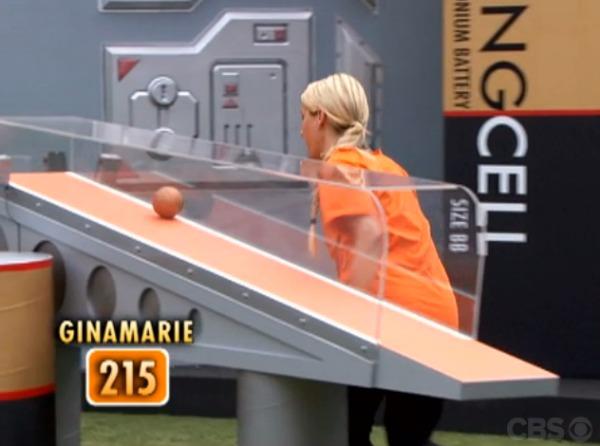 In a huge shock, Amanda wins a competition for the first time in Big Brother 15. At the exact wrong time. "Elissa thought she could send me home this week," boasts Amanda. "Well, boom! Check that out!"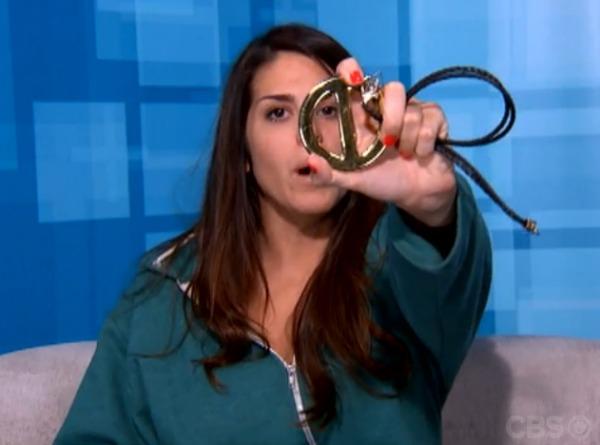 Now that Amanda has won the Veto, Andy is terrified that Elissa is going to put him up for eviction. Judd and Elissa huddle in the HOH room, where she confesses her own fears that she'll go home next week. Elissa reasons that anyone who has had the balls to go against Amanda in the past has been sent packing.
Article continues below advertisement
OK! News: Elissa Reveals Her Game Play Plan
"What are you going to do?" asks Aaryn, concerned for her own safety.
"I'm going to make sure that the replacement nominee is going to make a huge impact in the McCranda game, responds Elissa.
In the meantime, Amanda tries to have an impact on Elissa's game. "I make one little joke about throwing the competition and she loses her mind," says Elissa. "What a surprise."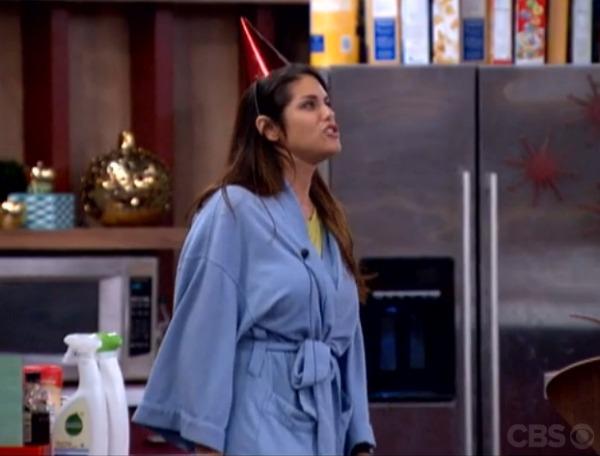 Amanda then starts taking cruel potshots at Elissa.
If this woman, who is continually reminding other players that Big Brother is just a game, is like this on a television show, it must be terrible for the people who have to deal with her every day in real life.
Article continues below advertisement
Watch: Players React to Aaryn's Racist Rants
At the POV Ceremony, Amanda chooses to use the Veto to take McCrae down. "Elissa, I think you would know better than anyone that no one comes between me and my man," says Amanda.
Gag.
Elissa decides her replacement nominee will be…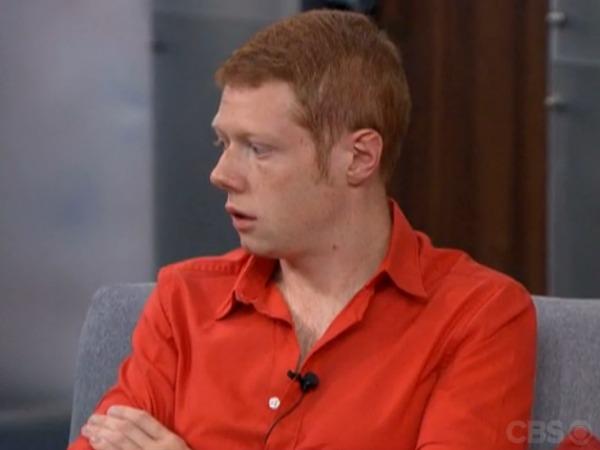 Andy.
"Sit down trash," says Amanda to Elissa. This class act then yanks at the crotch of her cut-off jean shorts as she stands to conclude the POV Ceremony.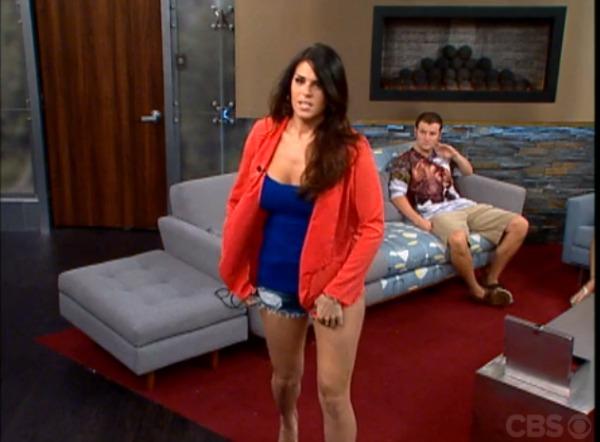 Do you think Andy or Aaryn will go home this week? Who do you want to win the next HOH? Follow me on twitter for more BB recaps, exclusives and news, and then sound off in the comments section or tweet us @OKMagazine.