NEWS
Former 'Ellen' Employees Slam Talk Show Host's Apology, She Made This 'About Her'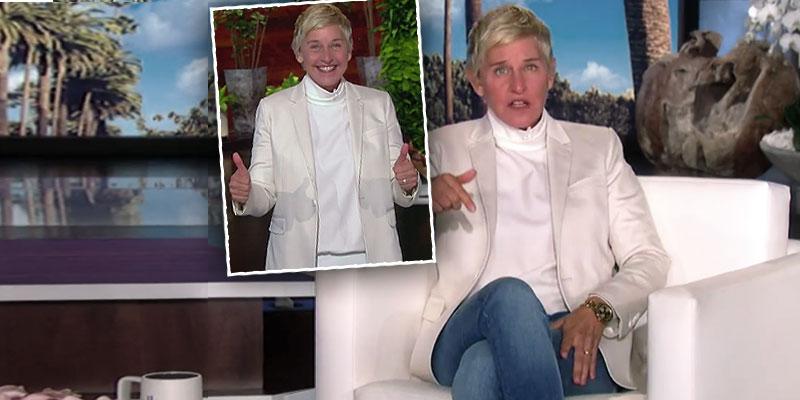 After Ellen DeGeneres addressed claims that her talk show set was a "toxic" place to work, former staffers are not happy with the comedian's public apology, which aired during the season 18 premiere of The Ellen DeGeneres Show on Monday, September 21.
DeGeneres, 62, admitted she was "a work in progress" during her candid monologue, but also sprinkled in what some thought were tasteless jokes. For one, she quipped that her summer was "super terrific," which did not sit well with former employees.
Article continues below advertisement
"Not only did Ellen turn my trauma, turn our traumas, into a joke, she somehow managed to make this about her," one former employee told BuzzFeed News on September 21.
TALK SHOW TRAINWRECKS! 25 CELEBS WHO TANKED AS HOSTS
"When she said, 'Oh, my summer was great' and that was supposed to be funny, I thought, 'It's funny that you had a rough summer because everyone was calling out all of the allegations of your toxic work environment and now you're the one suffering?'" another former worker said.
In July, former staffers from the series came forward and claimed there were incidents of racism and sexual misconduct going on behind the scenes, BuzzFeed News reported. As a result, Ed Galvin, Kevin Leman and Jonathan Norman — who were all top producers — were fired after WarnerMedia launched an internal investigation.
"When you're talking about people who have accused her leadership of the seriousness that is sexual misconduct, I don't think it's appropriate to have jokes in the monologue," another former employee said.
Article continues below advertisement
FORBES HIGHEST-PAID CELEBS OF 2020! ELLEN & KANYE MAKING BANK AMID CONTROVERSIAL BEHAVIOR
During DeGeneres' speech, she touched upon how she started being called the "be kind lady," which ultimately backfired. "I don't feel sorry that she's in a s**tload of trouble because she branded herself the 'be kind' person," a former employee said. "She's acting like it was something she said in passing that just stuck with her. It's not something that stuck with her, it's not an accident. She went forward with this idea and this marketing strategy that was not true behind the scenes."
They added, "There's nothing wrong with being the 'be kind lady' if you're actually true to your word."
However, one current employee was surprisingly impressed with the Finding Dory star's opening statement. "It's kind of amazing that this is being discussed on her show. To actually go from an environment where nothing is said and everyone keeps their head down to now when it's the topic of her first show back is pretty amazing," the employee said. "Whether or not I believe in this message that she is saying is another issue."
Article continues below advertisement
Now, DeGeneres' day will be "consumed by the silly, small drama of every intern, assistant and junior member of the team."