Confirmed: LAPD Investigating Armie Hammer For Rape And Physical Abuse By First Accuser
Armie Hammer has been confirmed as a suspect in the Los Angeles Police Department's investigation into an alleged instance of sexual assault. On Thursday, March 18 — hours after a woman accused him of rape and physical abuse — a spokesperson for the LAPD said Hammer is being probed for an investigation opened on February 3.
Effie, who made the recent accusations against Hammer, was the woman behind the Instagram account House of Effie that first leaked anonymous messages (that have not been verified), which were allegedly between the shamed Hollywood star and an unnamed woman.
Article continues below advertisement
She has since revealed her identity during a press conference with her high-profile attorney, Gloria Allred, to accuse Hammer of sexual assault in a four-hour incident that she claimed occurred in 2017. Effie, who chose to keep her legal name private during the press conference but reportedly goes by the name of Effie Angelova, also accused the 34-year-old of "mentally, emotionally and sexually" abusing her during their on-and-off four-year relationship.
Article continues below advertisement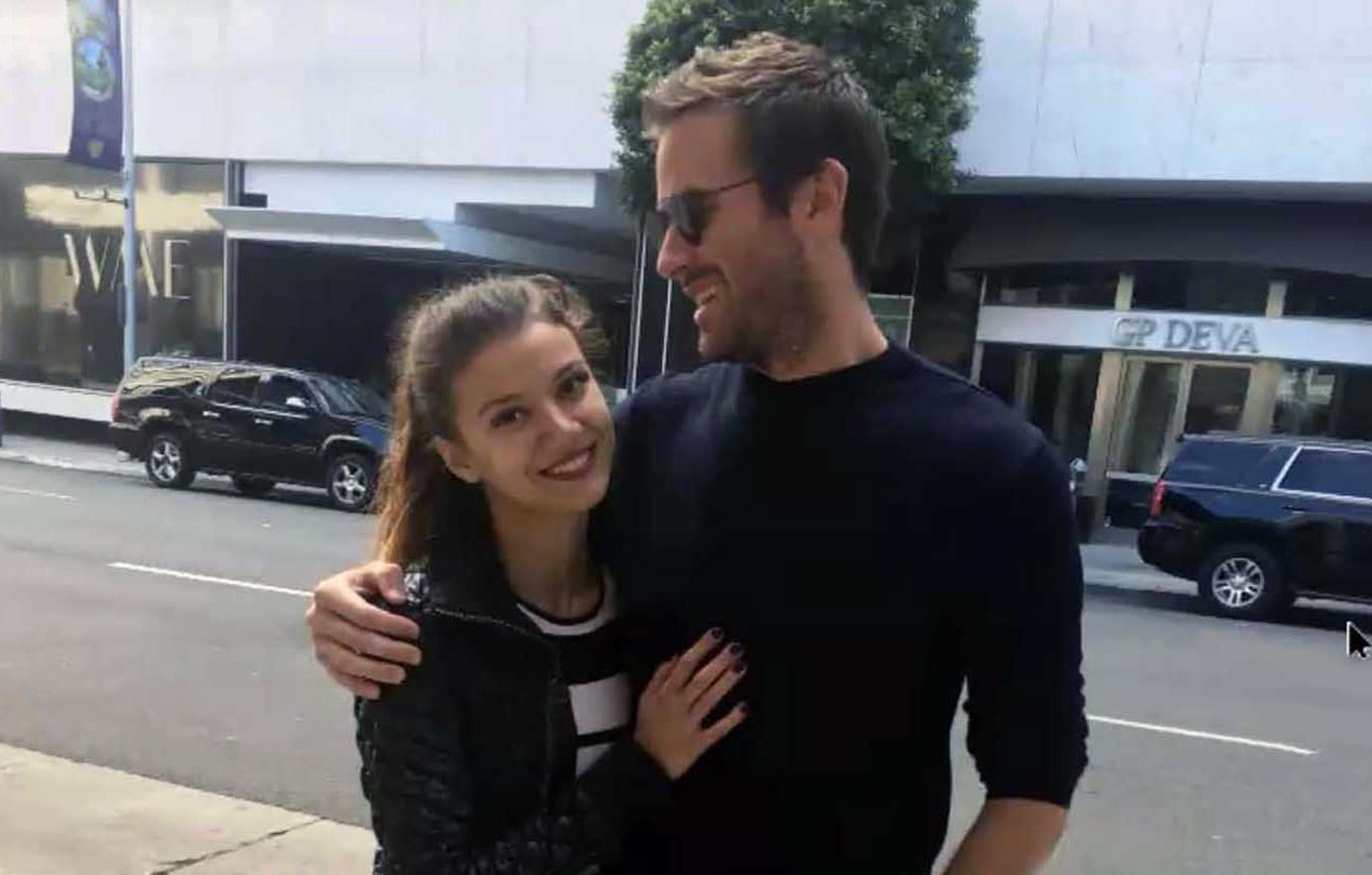 According to Angelova, she "tried to get away but he wouldn't let me."
"I thought that he was going to kill me," she candidly admitted, before sharing that she "lived in fear of him," and tried to dismiss his actions as a "twisted form of love." However, now that he "no longer has any power over me, I have come to understand that the immense mental hold he held over me was incredibly damaging on many levels," Angelova added.
During the conference, Angelova claimed to have met Hammer when she was 20 via Facebook and "fell in love with him instantly."
Article continues below advertisement
Following Angelova's shocking statements, Hammer's lawyer, Andrew Brettler, fiercely denied the rape allegation, insisting the actor's relationship with the 24-year-old was "completely consensual, discussed and agreed upon in advance, and mutually participatory."
"Effie's own correspondence with Mr. Hammer undermines and refutes her outrageous allegations," Brettler shared in a statement. "As recently as July 18, 2020, [she] sent graphic texts to Mr. Hammer telling him what she wanted him to do to her. Mr. Hammer responded making it clear that he did not want to maintain that type of relationship with her."
He further noted that it was never Hammer's intention to "embarrass or expose [Effie]'s fetishes or kinky sexual desires, but she has now escalated this matter to another level by hiring a civil lawyer to host a public press conference."
"[Effie]'s attention seeking and ill-advised legal bid will only make it more difficult for real victims of sexual violence to get the justice they deserve," Brettler concluded.
Article continues below advertisement
Angelova's allegations surfaced in January, when she shared the alleged messages from Instagram account House of Effie. The messages discussed violent fantasies, including cannibalism, that were allegedly from Hammer. Since the accusations made headlines, multiple women have come forward alleging he was abusive during their own tumultuous relationships.
Hammer has since left several projects and has been dropped by his agency WME and his publicist.
The shocking accusations against The Social Network actor come months after Hammer and Chambers announced their split over the summer. The former couple share two children.