NEWS
Who Was 6 Dogs? A Look Into The Atlanta Rapper's Life, Career And Apparent Suicide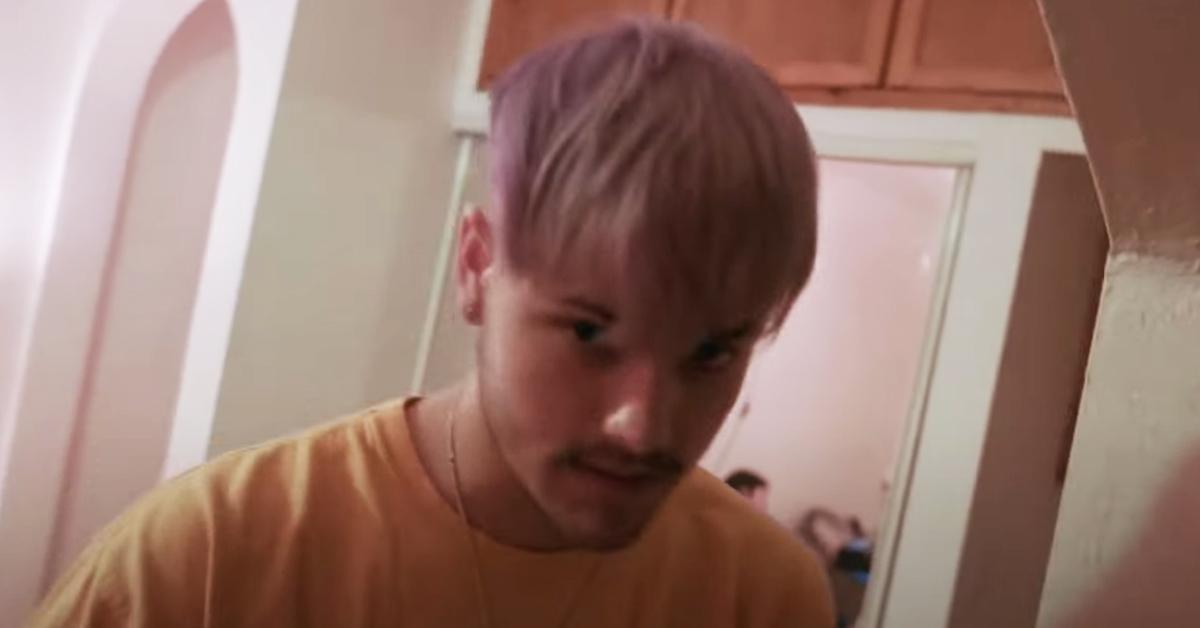 Rising rapper 6 Dogs died at 21 from an apparent suicide after contracting COVID-19 months prior. The "Gucci Armor" singer reportedly took his life on Tuesday, January 26, in Atlanta, Ga.
6 Dogs revealed he contracted COVID-19 over the summer via Twitter. "just took a covid test and my results came back positive:/ I'm str8 just a pretty bad headache," he wrote. "I'm a healthy dood tho so I should b fine. Unfortunately this will put a delay on the album thx for rockin w me y'all."
Article continues below advertisement
Article continues below advertisement
In November 2020, the artist, who was part of the underground rap scene, hinted that he was struggling with his mental health when he shared a note on Twitter that read: "If you have friends in the music biz call them and check on them. This rat race that we all are in is not cool. Some days I feel like a super hero..." 
His November 16 post was his second to last tweet before he died.
Article continues below advertisement
6 Dogs, whose real name was Chase Amick, grew up in various locations throughout Atlanta in a Christian household. He started rapping and recording his own tunes as a teenager but kept them hidden from his very religious mother, who he still lived with.
In late 2016, he shared his now-viral track, "Flossing," to SoundCloud and immediately landed a deal at Interscope Records. 
Article continues below advertisement
While he quickly began gaining recognition for his rap talent — he wrote songs about suicide, depression and other dark topics — his mother eventually found out about his lifestyle and grounded him indefinitely. At age 18, he reportedly moved out of his family home to live with his girlfriend.
He went on to release "Faygo Dreams" in March 2017— a "druggy, trap-inflected single" that was streamed millions of times within a few months of its release — and "Chutup" later that summer. He teamed up with producer Danny Wolf one year later for the 6 Wolves EP.
In 2019, he released multiple singles, including "Spooky," "Max Keeble" and "Drifting," in addition to dropping his popular album Hi-Hats & Heartaches.
Article continues below advertisement
In 2017, 6 Dogs admitted that recording and making music saved his life. "I was super depressed, you know, I still feel some type of way sometimes but for the most part I'm straight now, but I just needed an outlet," he said during an interview with Masked Gorilla. "Literally if I didn't start recording I was have killed myself by now, not even kidding. It's insane what a difference it made.
Article continues below advertisement
"It's just getting everything out there. I had a therapist at one point and that's nice, being able to tell things to someone, but when you tell things to literally everyone on the internet it's amazing," 6 Dogs added. "It's like having a million therapists."
He would also reach out to fans who felt suicidal and encourage them to embrace their flaws.
6 Dogs previously got candid about his rise to fame and love of rap. "I think it's crazy that people even listen to my music and like it so much. The other day I was like 'Wow. I can't believe it actually worked,'" he said. "I get paid to do what I love and it doesn't even feel like a job."