EXCLUSIVE
'Bachelorette' Star Dotun Olubeko Admits He Came Into the Show With 'Very Few Expectations,' Gushes Over New Fiancée Charity Lawson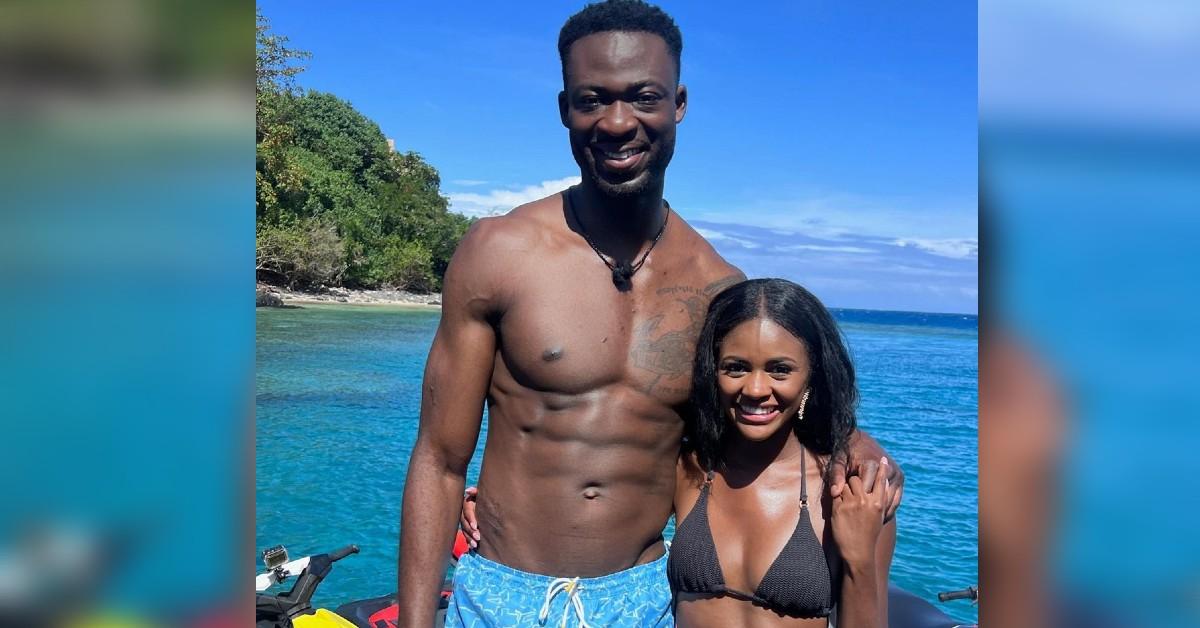 It's safe to say Dotun Olubeko is thrilled he ended up being cast as one of the contestants on Charity Lawson's season of The Bachelorette, as the two ended up finding love and getting engaged during the season finale, which aired on August 21.
"I am extremely grateful for the circumstances that led me there — and even more for the amazing experience it gave me. The highs, the lows, the beautiful moments as well as the challenging ones, provided me with tangible and intangible blessings that I'm certain to cherish forever," the former athlete, who works as a Senior Health Coach at health optimization company Lifeforce, where he advises clients on top fitness, nutrition, supplementation and lifestyle adjustments to help them live longer and more fully, exclusively tells OK!.
Article continues below advertisement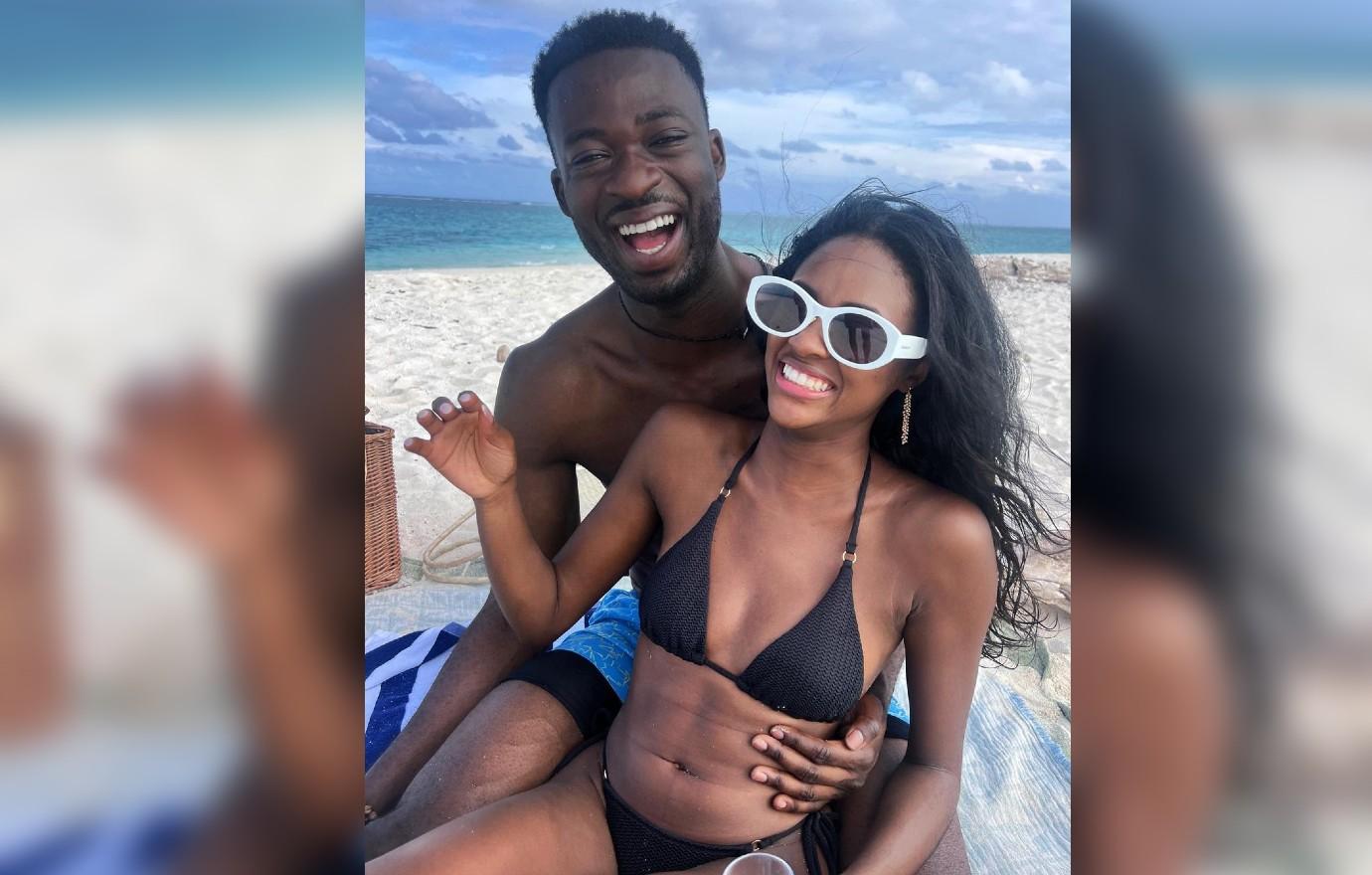 "I learned so much from the process — one notable realization being that I had some progress to make when it came to vulnerability. I do my very best to be an open book in 'normal life,' but the show helped me understand that I was more closed off than I perceived. Life will harden you, which I think is great to some extent because I personally needed that in my formative years, but I went too far in that direction and the pendulum swung the other way," he adds. "The show helped me create a new balance and reminded me of the type of person I wanted to be. I have to give credit to Charity as well because that's one of her gifts — she has a unique ability to pull your guard down. It's become one of the most valuable experiences of my life (and l've had quite a few!)."
Article continues below advertisement
In the beginning, the reality star "came into the show with very few expectations, so I didn't have much to measure it against."
Looking back on the past season, he's glad he put his heart on the line, as Lawson, 27, chose him over Aaron Bryant and Joey Graziadei.
"I believe the consensus among most of us who had the opportunity to participate is that you ultimately can't prepare for the experience. I can say that it did require a lot of mental and emotional resilience to navigate and come out on the other side unscathed — even then, it still comes with its hardships post-filming. But I have a lot of respect for anyone who puts themselves out there in the way the show pushes you to," he says.
Since Olubeko is so passionate about health and wellness, he made sure to do something active while filming the ABC show.
"I — and many of the other contestants — brought resistance bands with us, which were initially pretty much all we had to use. There was no gym or gym equipment in the mansion, but we made it work! Eventually as filming progressed, some of the locations we stayed at did have gyms so we could use them as available. It wasn't eas,y but we always found a way. It's important to keep the mind right, especially in stressful situations!" he shares.
Article continues below advertisement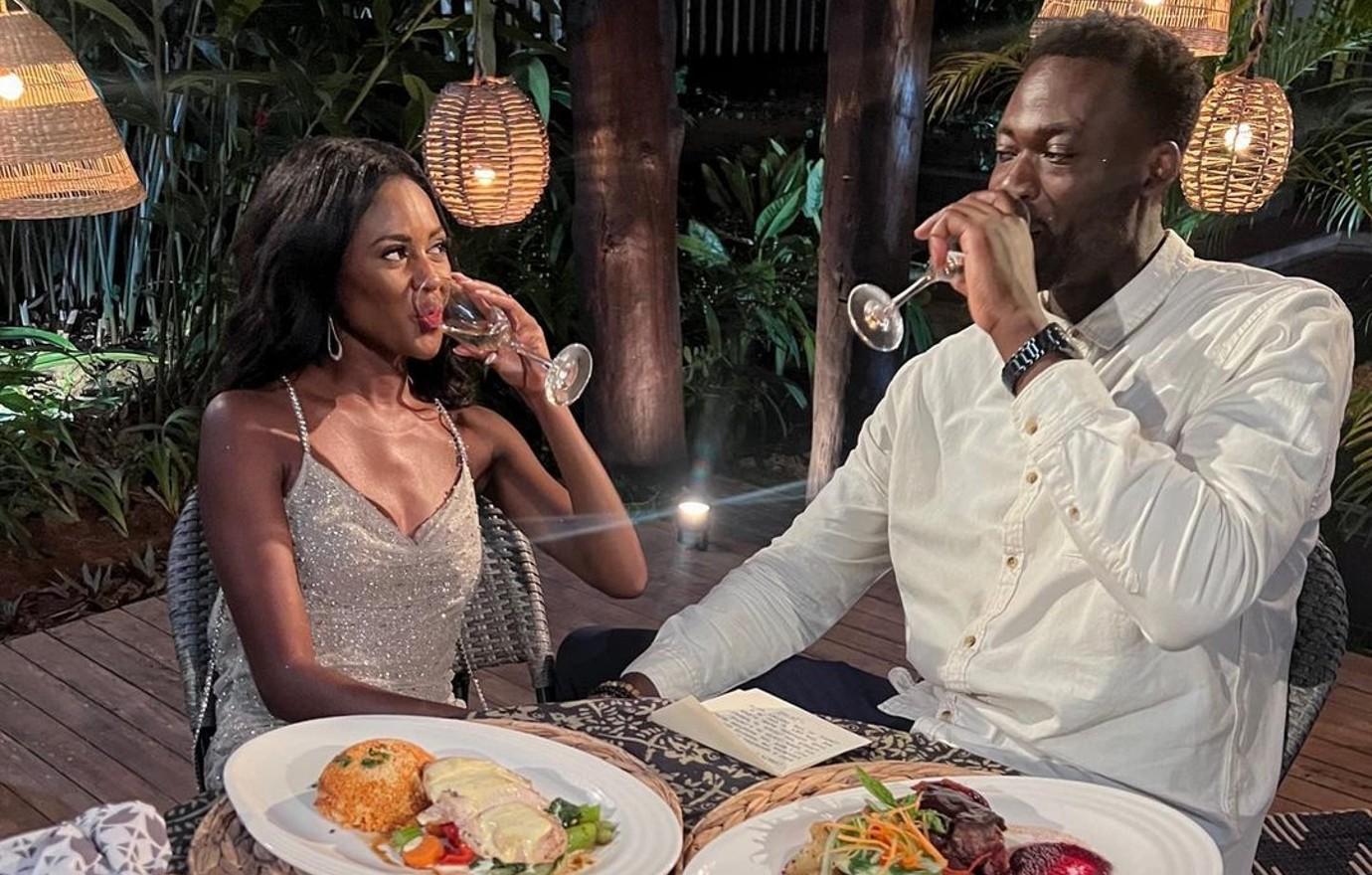 "My routine changed regularly depending on many factors like location or filming schedule. But generally upon waking, I'd meditate for 10 minutes before getting some sunlight and a workout (HIIT in most cases). I'd take a shower after that and grab breakfast (which was during lunchtime by that point). Then I would be sure to sprinkle in some reading sessions or mindful moments throughout the day," he adds.
Article continues below advertisement
As for what's next, Olubeko will focus on Lifeforce, in addition to navigating his life with Lawson.
"Lifeforce is a proactive health optimization company, meaning that I get to work with motivated individuals to help fulfill their goals across a wide spectrum of holistic wellness. I provide lifestyle interventions, accountability, health insights and work to quantify patients' efforts over time in partnership with their Lifeforce physician," he explains. "I am also currently overseeing curriculum development and responsible for coordinating the entire process, from conceptualization to implementation. This includes organizing content creation, managing timelines, collaborating with subject matter experts, and ensuring the final curriculum aligns with educational goals and engages learners effectively. It's very exciting to not only have a hand in the operations side of things, but also see real time progress based on the plans that my clients and I put together."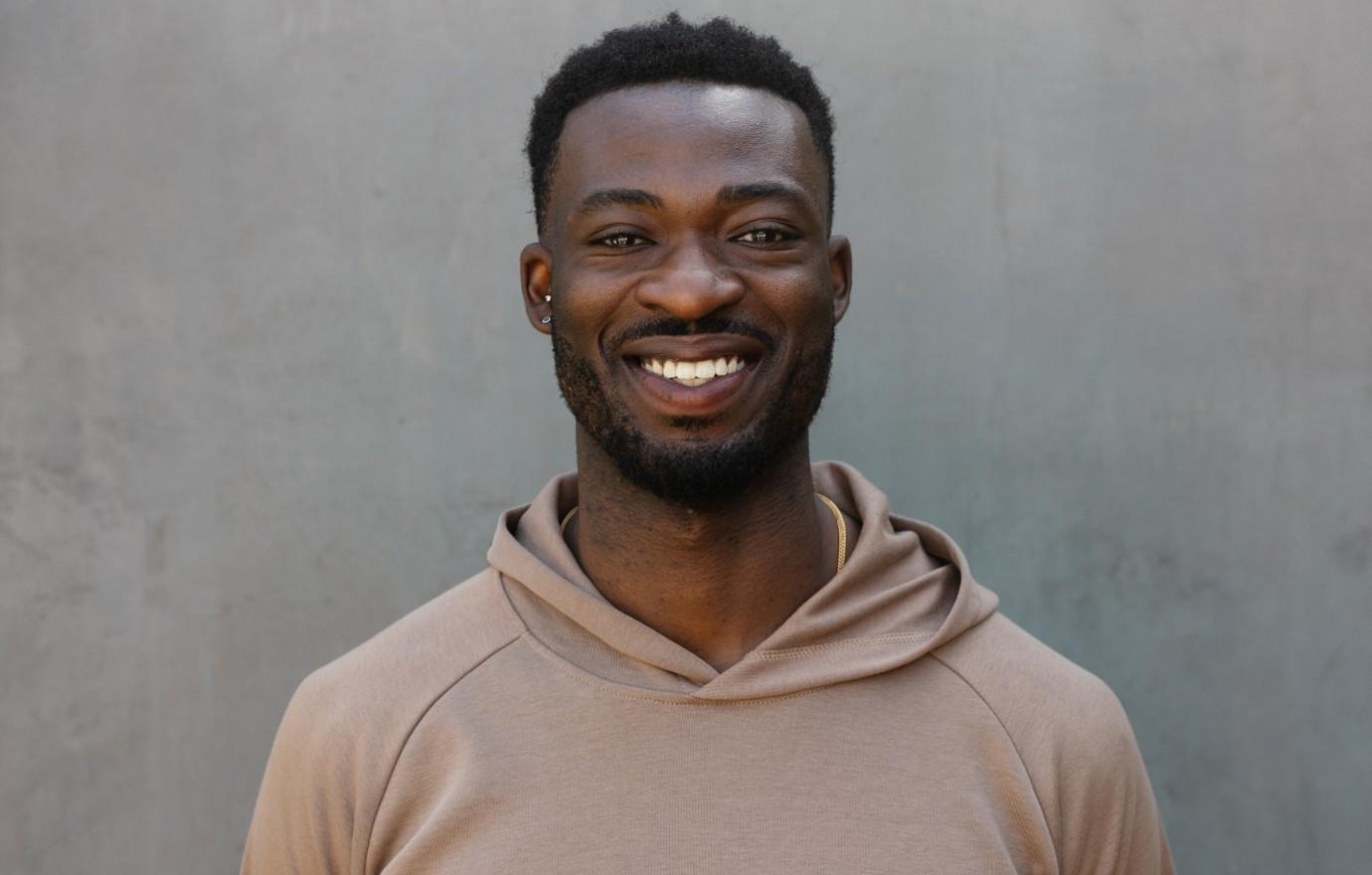 Article continues below advertisement
"I love working directly with people who are passionate about improving the health and longevity of themselves and others. It's really exciting to be on the forefront of some new concepts in precision medicine and healthcare. I've seen firsthand how Lifeforce interventions are helping people not only live longer, but feel better and more fulfilled in their daily lives. The field is constantly evolving, so it's great to be able to stay updated on emerging trends like the role of mindfulness in mental health, peptides and biofeedback devices such as HRV trackers, fitness trackers, CGMs, etc. I'm looking forward to continuing to incorporate these concepts into my work with my clients as the technology progresses," he adds.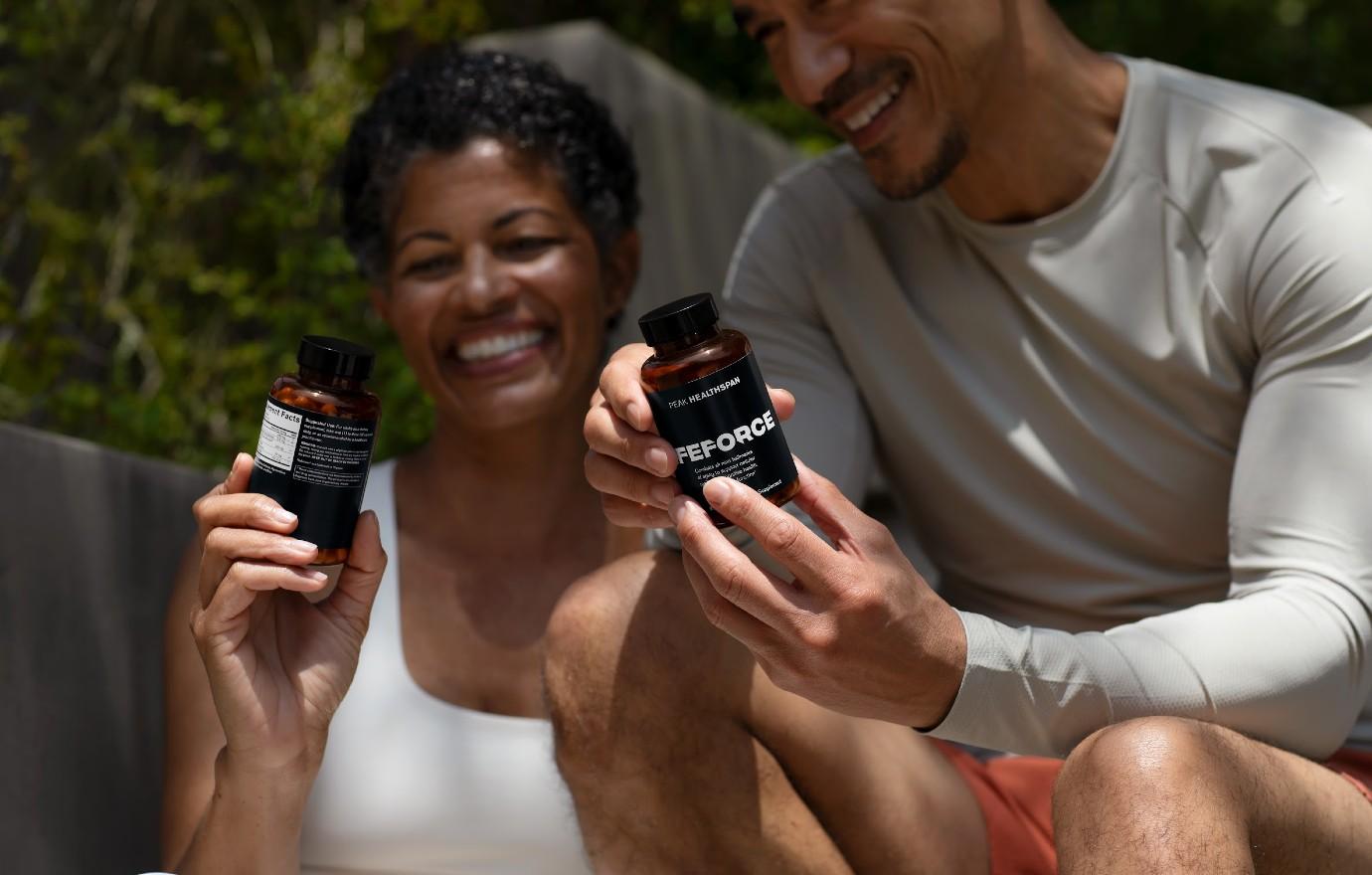 Article continues below advertisement
Never miss a story — sign up for the OK! newsletter to stay up-to-date on the best of what OK! has to offer. It's gossip too good to wait for!
By working in the health space, the personal trainer hopes to empower people to reach their full potential.
"I do my best to lead by example and practice what I preach. The work of informing and motivating others can be arduous, but it's all worth it in the end when a client reaches their goal. There are few feelings more fulfilling than watching someone make progress they had only ever dreamed of previously," he says.