PHOTOS
Before The Proposal: Courtney Stodden Spotted Relaxing Poolside With Boyfriend Chris Sheng Ahead Of Engagement — Photos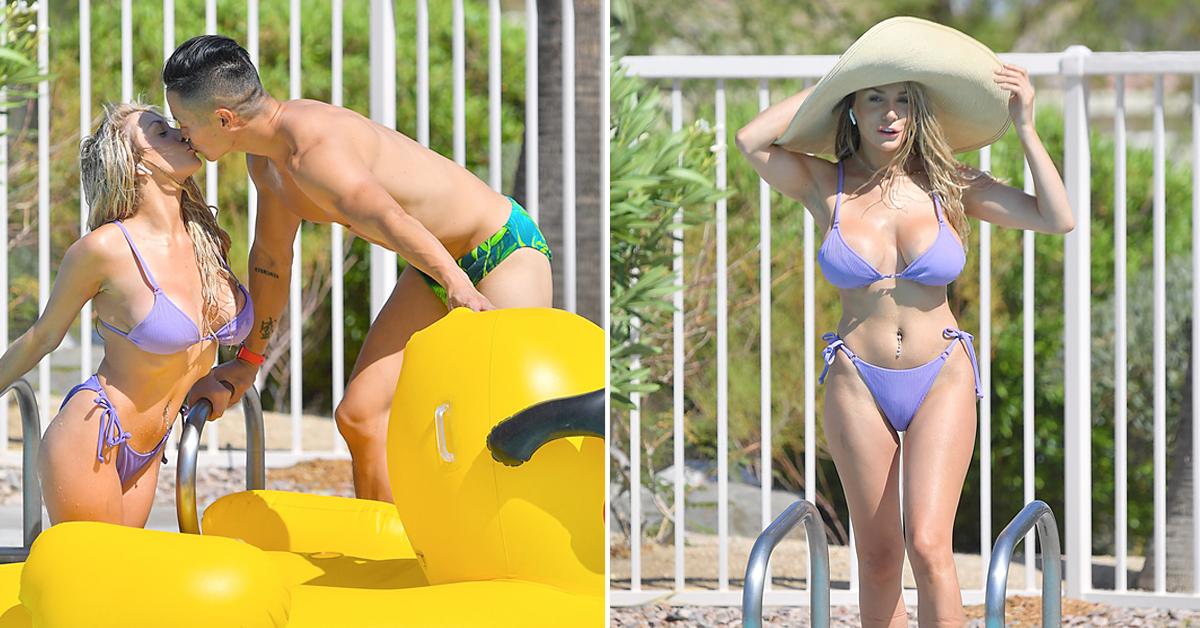 The day it all happened. Model Courtney Stodden and their boyfriend Chris Sheng were spotted hanging out poolside during Memorial Day weekend right before Sheng romantically popped the question on Friday May, 28.
Article continues below advertisement
The 26 year-old and the 41-year-old entrepreneur seemed to be having a blissful start to the holiday weekend as they locked lips by the pool and had some fun in the sun equipped with a giant rubber duck float.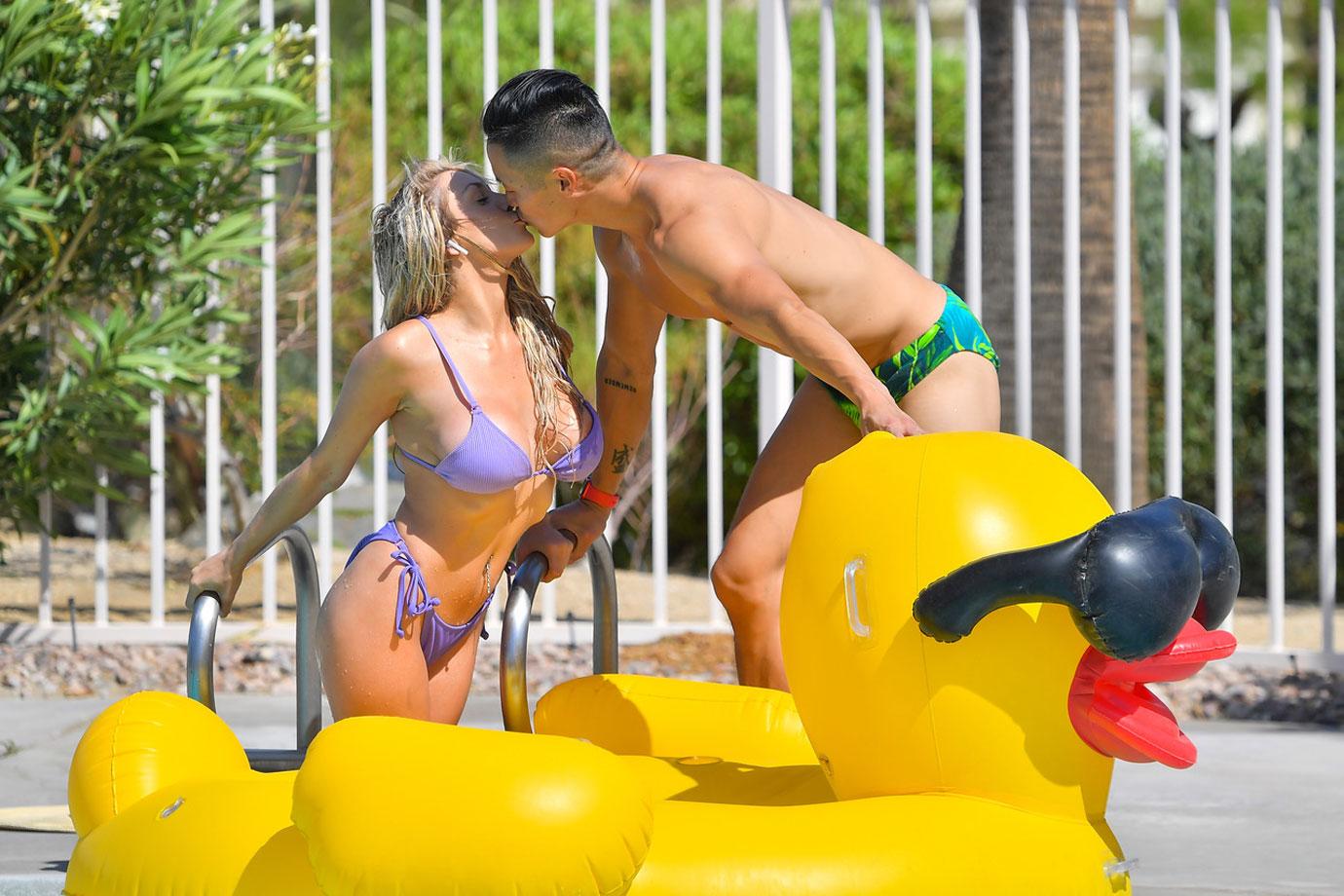 Stodden rocked a small, light purple, string bikini with a giant floppy hat, while their soon to be fiancé sported a barely there bright green speedo while they basked in the California sun.
Article continues below advertisement
The Instagram model had zero clue that hours later they would be later become engaged! The movie producer took to his Instagram on Friday revealing that he had popped the question to the headline maker during a romantic dinner.
Article continues below advertisement
"So this happened! Not how I planned but the moment was right," he explained. "I feel so blessed and fortunate. We have both grown so much since we first met, and the fact that we have both been able to grow into better, stronger, more secure individuals while still being in a relationship together makes me have faith that this partnership will last a lifetime" their new fiancé said.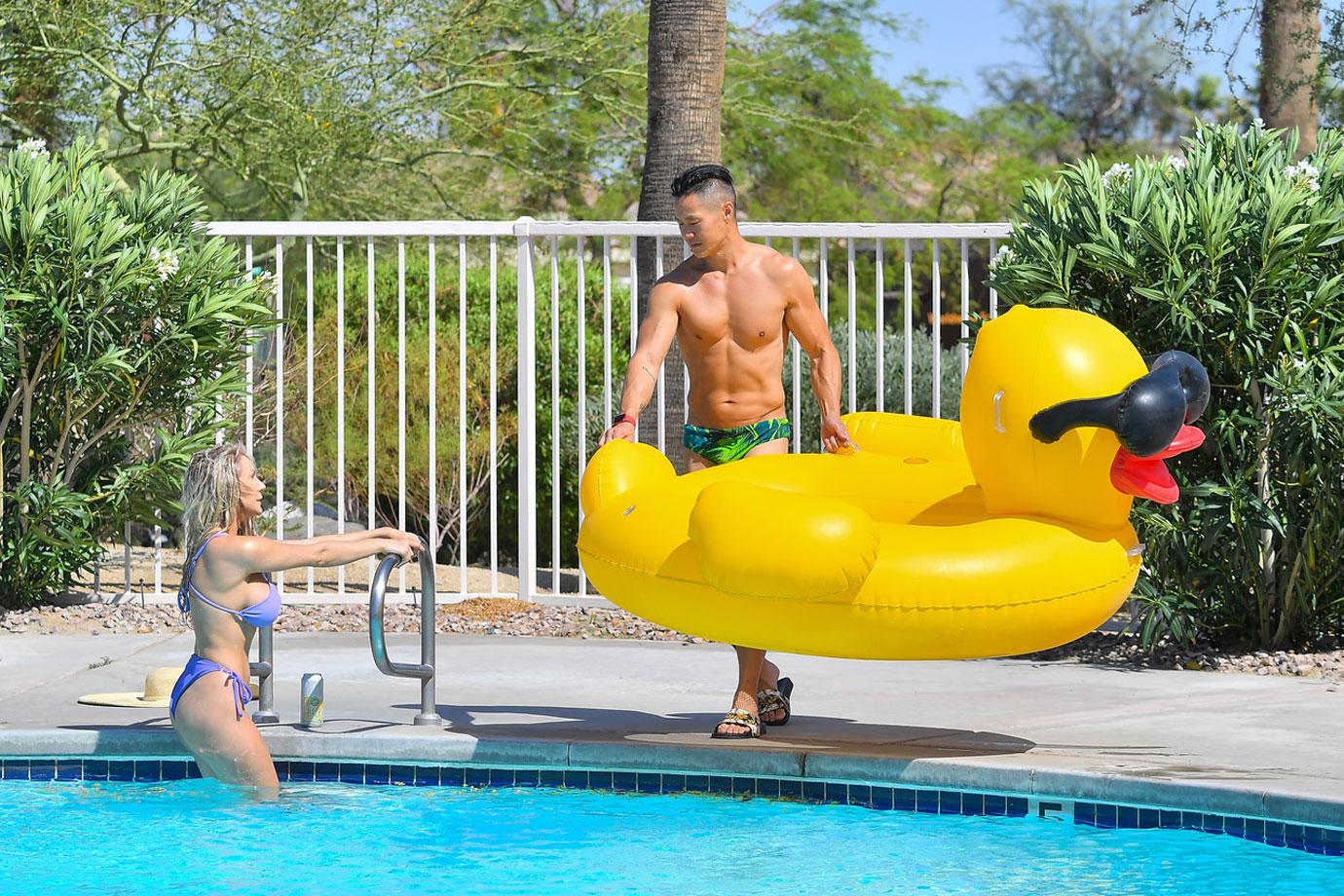 His gushing over their happy news did not end there. The fit businessman went on saying, "For the first time we're both experiencing unconditional love.The truest kind of love. The kind where we may not always like each other but will ALWAYS love and respect each other. I promise to always be your rock, support, and shoulder to lean on — no matter what. I got you."
Article continues below advertisement
Stodden was thrilled! "I said yes ...OH and the ring made me gag it's so beautiful" they blissfully stated on their page flashing their brand new sparkler.
Article continues below advertisement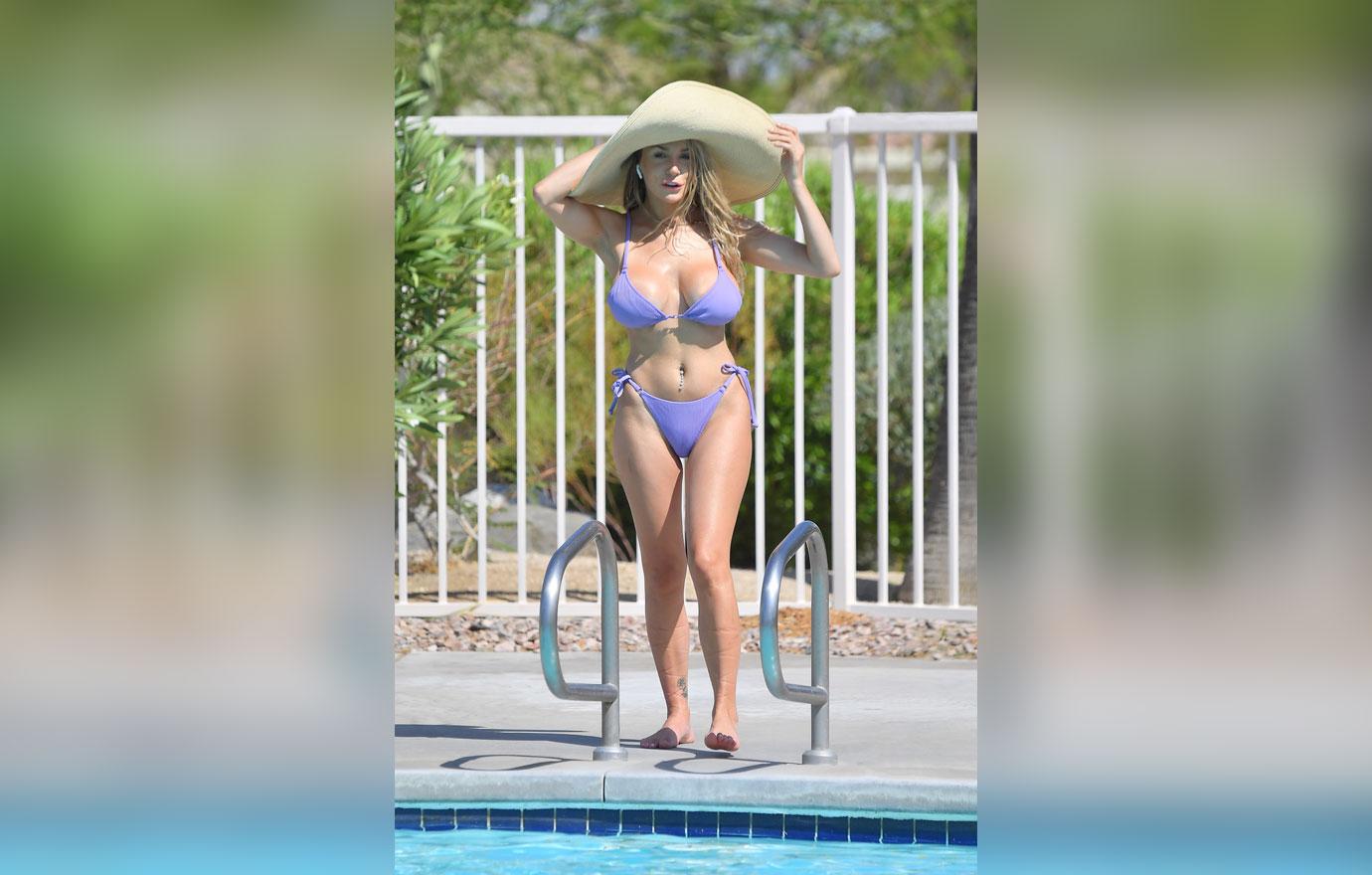 The two have been dating for four years and got together in the midst of Stodden's split from 51-year-old actor Doug Hutchison whom they divorced in 2020.
The media personality recently came out as non binary on Instagram saying "They/them/theirs. I don't Identify as she or her. I've never felt like I ever fit in anywhere."
Article continues below advertisement
Stodden exclusively told OK!, "I don't identify as she or her. My spirit is fluid with a kaleidoscope of color."
The star has also been making headlines after they revealed that Chrissy Teigen would "privately DM them" and tell them to "kill themself" back in 2011. Teigen has since apologized saying in part "I'm so sorry, Courtney. I hope you can heal now knowing how deeply sorry I am."