NEWS
CNN Shakeup! Network Reveals New Lineup One Day After Brooke Baldwin's Shocking Exit Announcement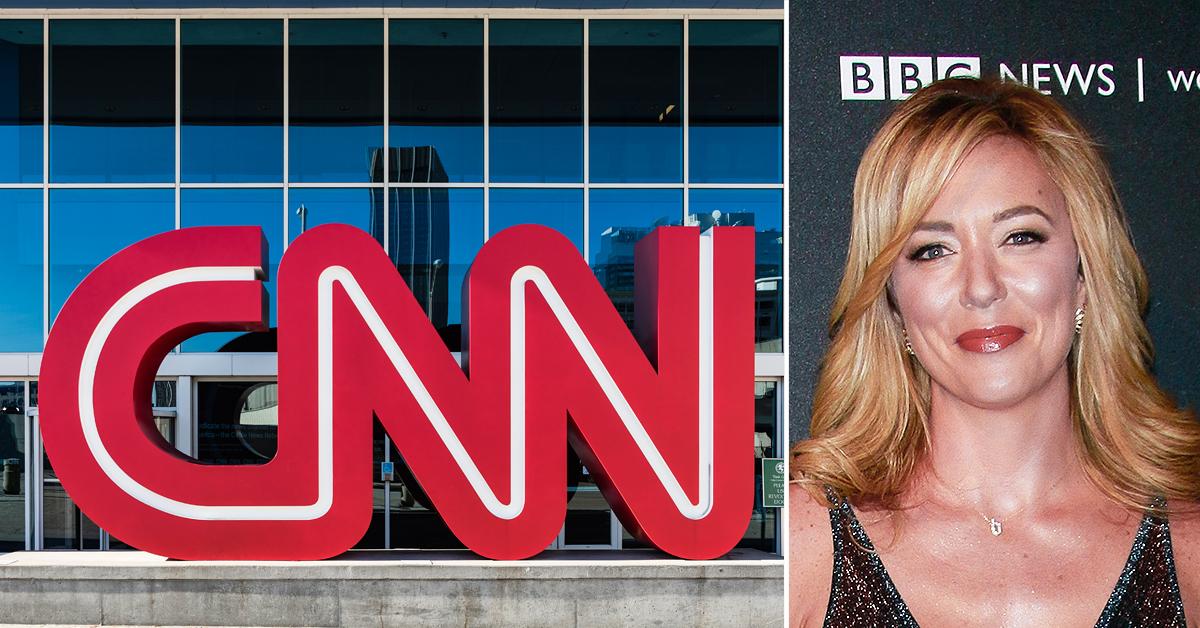 Out with the old, and in with the new! 
CNN has announced the new change-up in the morning, afternoon lineup, one day after long-time anchor Brooke Baldwin shared that she will be resigning in April. 
Article continues below advertisement
The network unveiled the new assignments for Victor Blackwell, Ana Cabrera, Alisyn Camerota and Brianna Keilar, as well as Jim Acosta and Boris Sanchez's new weekend roles — all changes are set to go into effect in April.
According to CNN, John Berman — who has been a co-anchor of New Day for the past two and a half years — and Keilar will anchor New Day on weekdays from 6-9 a.m. Keilar, 40, was previously CNN's White House correspondent during the Obama Administration before she anchored CNN Right Now from 1-3 p.m. on weekdays.
Cabrera, 39 — who has anchored the weekend newscasts for the last four years — will now anchor Newsroom on weekdays from 1-2 p.m. 
Camerota and Blackwell will anchor afternoon Newsroom coverage from 2-4 p.m. Camerota has anchored morning program, New Day, for the past six years — she and Berman have also led CNN to its largest audiences ever in the morning. For the past nine years, Blackwell has anchored for Weekend New Day.
Article continues below advertisement
Since Blackwell and Cabrera moved to the weekday lineup, Sanchez — who previously served as CNN's White House correspondent — will join Christi Paul as co-anchor of Weekend New Day on Saturday and Sunday mornings. The network also revealed that Acosta will anchor Newsroom on Saturdays and Sundays from 3-6 p.m.
He has also recently been named the network's chief domestic correspondent. Prior to his new position, Acosta covered the White House for the past seven years and served as the Chief White House Correspondent since 2018. 
Article continues below advertisement
Laura Jarrett and Christine Romans will remain as the Early Start anchors from 5-6 a.m. Poppy Harlow and Jim Sciutto will also continue to anchor Newsroom from 9-11 a.m. Kate Bolduan will continue to anchor At this Hour from 11 a.m.-noon, and Fredricka Whitfield will continue to cover Newsroom's midday coverage on Saturdays and Sundays. 
John King will continue to anchor Inside Politics with John King on weekdays from noon-1 p.m.
CNN previously announced that Pamela Brown, who also serves as CNN's Senior Washington correspondent, now anchors Newsroom on Saturdays and Sundays from 6-9 p.m.
Article continues below advertisement
The news of the change in lineup and positions came one day after Baldwin revealed she will be resigning from the network after working at CNN for 13 years. While on-air on Tuesday, February 16, the brunette beauty shared  that she "will be leaving CNN in April," to really focus on what "I love the most about my work: amplifying the lives of extraordinary Americans and putting my passion for storytelling to good use."
She added: "There is just more I need to do… outside the walls of this place."
Article continues below advertisement
Baldwin joined CNN in 2008 and worked her way to "becoming a full-time CNN correspondent." The 41-year-old reflected on her time and growth over the past few years, noting: "Little did I know… I would not only go on to fulfill that dream, I'd flourish in this environment and land my own two-hour show at the age of 31."
As OK! recently reported, Baldwin fueled speculation that she was leaving her long-time job prior to her resignation. CNN began to focus more on the election and politics last year, and Baldwin appeared to receive less and less air time, as Keilar's airtime was extended. At the time, Tapper took over Baldwin's time slot for an unknown reason.
In October, Baldwin took to Instagram and shared that Tapper would "hold down" her show until the election was over. She responded to worried fans who were confused by her sudden hiatus. 
In the comment section, Baldwin told fans that the decision was "not my choice."