EXCLUSIVE
Was Demi Lovato Scared Of Spilling Too Much In Upcoming Docuseries Detailing Her Overdose? Singer Reveals Why She's 'Coming Forward'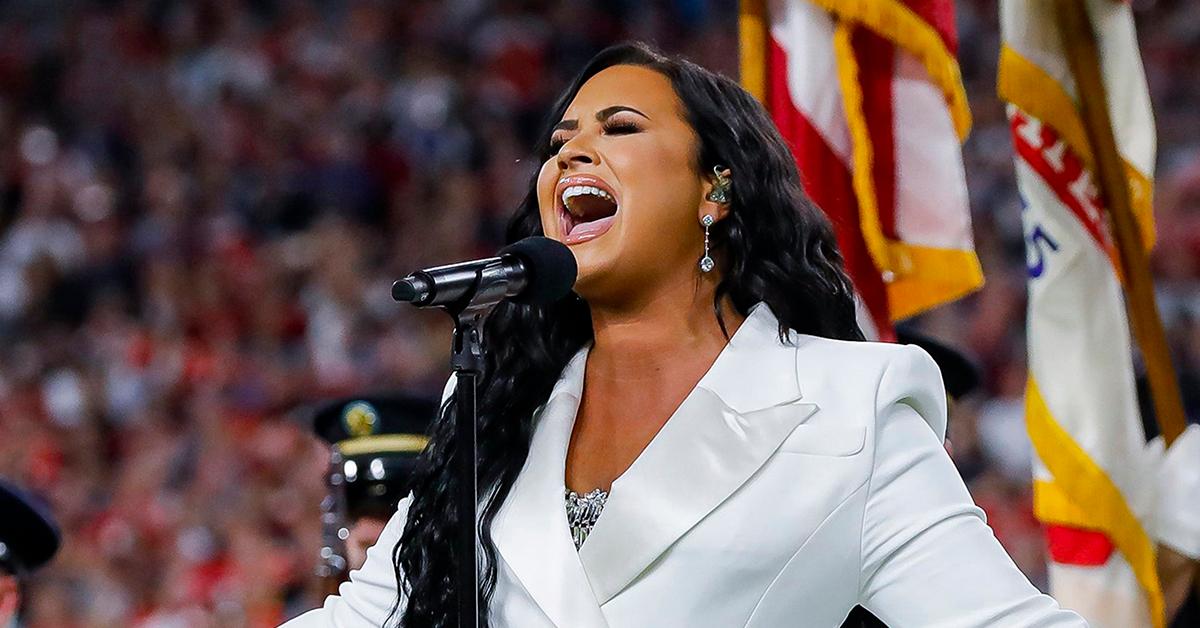 At 28, Demi Lovato has already gone through enough ups and downs to last a lifetime.
The Disney star turned award-winning singer has been vocal about her struggles with body dysmorphia and eating disorders, which started when she was 17. After a stint in rehab, Lovato, who admitted she had been "self-medicating" with drugs and alcohol, stayed sober for six years and was at the peak of her career when she suffered an accidental drug overdose in 2018 that nearly killed her.
Now, in a new YouTube original docuseries, Demi Lovato: Dancing with the Devil, the songstress is sharing intimate details about her darkest days — and her hard-won battle to conquer her demons.
Article continues below advertisement
What made you decide to do the docuseries now?
DL: You know, over the past couple years, I've heard a lot of stories about my life and what people think has happened. I wanted to set the record straight and tell my fans, "Hey, this is who I am, this is where I am today and this is the journey that got me here." Something inside me was just really excited to share that.
Article continues below advertisement
Were you worried at all about revealing too much?
One of the other reasons I'm coming forward with my story is that it's a way of holding myself accountable. I was sober for over six years, and waking up after what happened to me in 2018, I realized there's so much work I have to still do on myself. So I wasn't worried about anything. I think you only worry if you have things to hide.
You really do delve deep and open up way beyond your overdose.
I touch on so many topics, not just about substances. I talk a lot about the traumas I have had in the past and my experiences in the industry that kind of led up to that breaking point, which I have never spoken about because I wasn't ready. I lay it all on the table because it's not just about my journey. It's about self-acceptance and not conforming to what other people think you should do. And it's going to help so many people.
OH, BABY! THE HOTTEST CELEB THIRST TRAPS THAT BLEW UP THE INTERNET IN 2020
What has helped you the most in your recovery?
In the beginning, some of it was religion. I've also learned that different spiritual practices work really well for me. Ultimately, today, music is my religion. It has been so cathartic and so therapeutic. I couldn't be more excited for everyone to hear what I've been working on and what is going to make my next album.
You reveal that you had multiple strokes and a heart attack after your overdose. Have you fully recovered?
Unfortunately, I was left with brain damage and I still deal with the effects of that today. For a long time, I had a really hard time reading because my vision was so blurry. I don't drive a car because I have blind spots in my vision. I dealt with a lot of repercussions, and I feel they are kind of still there to remind me of what could happen if I ever get into a dark place again.
SEE DEMI LOVATO'S DREAM ESTATE: BBQ STATION, WALK-IN CLOSET & UNDERGROUND GARAGE — PHOTOS
Looking back, is there anything in the past you wish you could have changed?
Everything had to happen in order for me to learn the lessons that I learned. Sometimes I get sad when I think of all the pain I had to endure. But I don't regret anything. I'm just so proud of the growth I've experienced.