NEWS
44 At 59: Take A Look At Ex-Prez Barack Obama Shirtless While Kayaking In Hawaii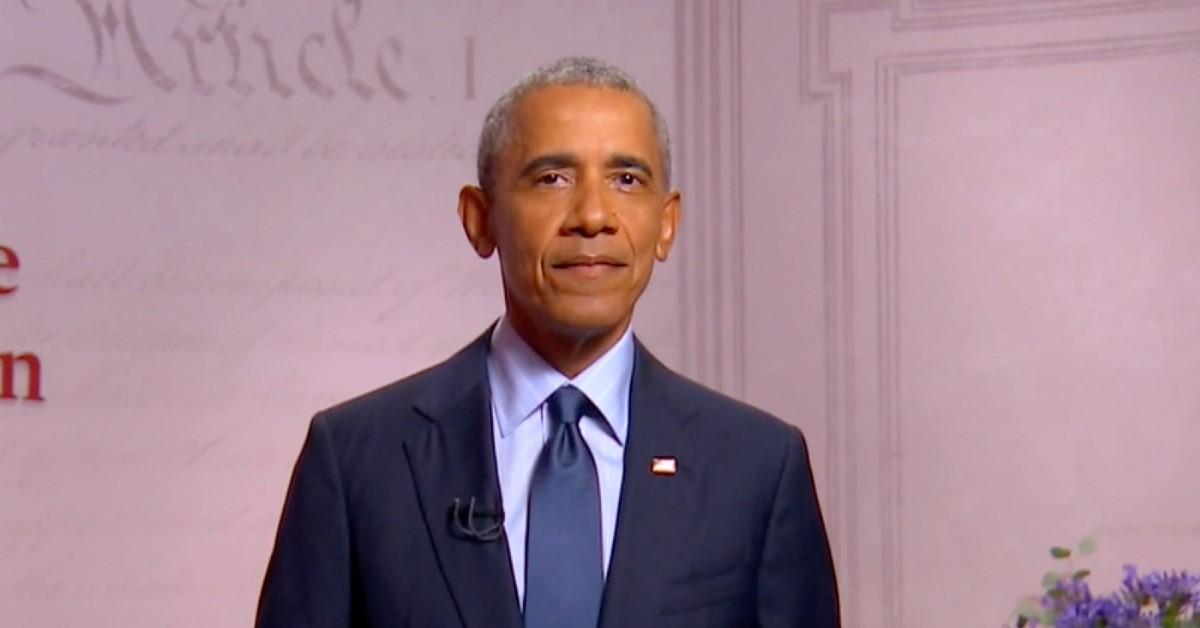 Former President Barack Obama looked happy as a clam while paddleboarding in Hawaii on Monday, January 4.
In the photos, the 59-year-old couldn't help but grin for the photographers as he flaunted his shirtless physique while paddling through the turquoise waters of O'ahu. However, Obama wasn't completely alone since a Secret Service agent followed him behind in a kayak.
Article continues below advertisement
It's no surprise that Obama is back in Hawaii since he travels there around the holidays. Prior to his water sport outing, he went golfing at the Mid-Pacific Country Club in Kailua.
MICHELLE OBAMA'S NEW BOOK TELLS ALL ABOUT MALIA'S PROM NIGHT
The politician is no stranger to showing off his body, and he's in great shape since he usually eats healthy and exercises frequently. During his time at the White House, Obama usually ate eggs, wheat toast, fruit and oatmeal for breakfast and noshed on nutritious snacks throughout the day, which included roasted almonds, pistachios or fruit and crackers. Obama also loves veggies; broccoli and spinach are his favorite.
The Hawaii native also fits in early morning workouts — from playing basketball to intense cardio — six days a week.
Although Obama has been enjoying his life out of office, he took time to campaign for his former Vice President, Joe Biden, before he won the 2020 election. Additionally, the 44th President of the United States released his memoir, A Promised Land, in November, which immediately topped the charts.
Article continues below advertisement
Meanwhile, Michelle Obama released her Spotify podcast this year and was named the most admired woman of 2020.
Ever since Barack left office, his marriage to Michelle has only grown stronger. "During the time we were there, Michelle felt this underlying tension. The pressure, stress, of needing to get everything right, to be 'on' at every moment," he said. "That was the truth of our time in the White House."
CELEBS REACT TO JOE BIDEN & KAMALA HARRIS' WIN: OBAMA, CHRISSY TEIGEN & MORE
"There were times where I think she was frustrated or sad or angry but knew that I had Afghanistan or the financial crisis to worry about," he explained, adding, "so she would tamp it down."
He continued, "I think we came out of it whole. There were great joys in the White House. There was never a time where we didn't recognize what an extraordinary privilege it was to be there. Most importantly, our children emerged intact and they are wonderful, kind, thoughtful, creative — and not entitled — young women. So that's a big sigh of relief."
Page Six was the first to obtain photos of Barack on vacation.