NEWS
Billy Baldwin's Wife On Hilaria Baldwin Heritage Controversy: 'We All Have Issues'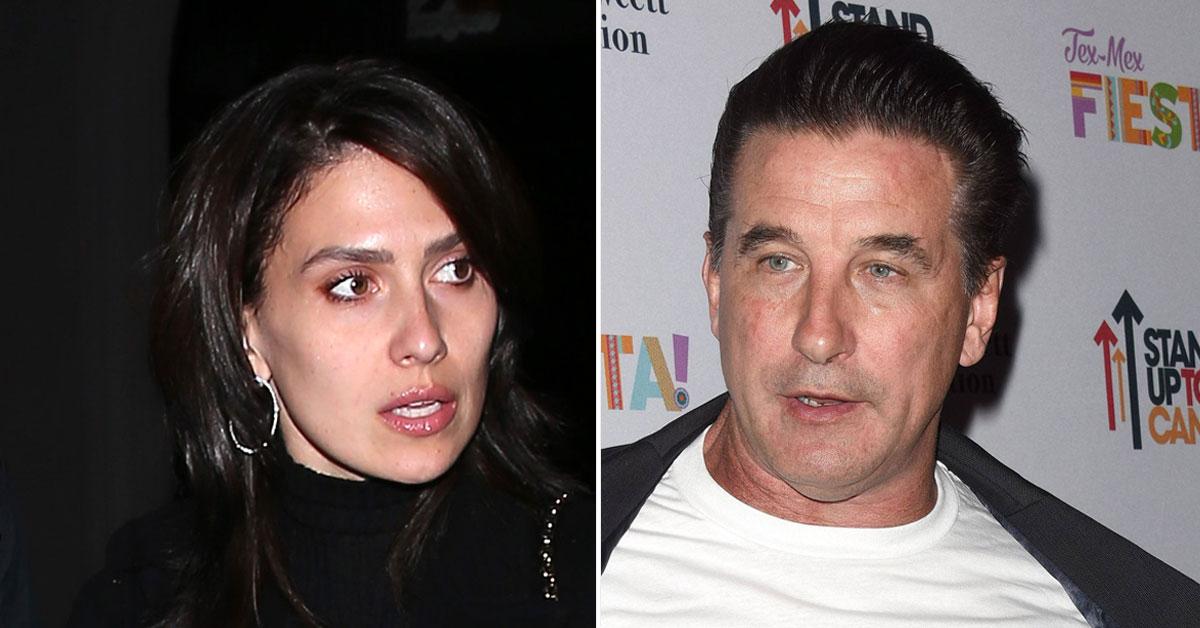 Even though it was recently revealed that Hilaria Baldwin is actually from Boston, Mass., and not from Spain, her husband's brother Billy Baldwin is sticking up for his family.
"This is probably an awkward and embarrassing time for Alec and Hilaria," the 57-year-old said on January 2. "I've been texting Alec the whole time to make sure he's OK and if he needs anything."
Article continues below advertisement
The 52-year-old singer also took to YouTube to talk about her sister-in-law. "I feel terrible," she said. "Who's going to throw the first stone at my sweet sister-in-law? She's a good woman and you know none of us are perfect. We all have issues."
On Sunday, December 27, one social media user revealed that Hilaria, 36, was actually born in the U.S. and grew up on the East Coast.
Article continues below advertisement
Addressing the controversy, Hilaria said, "I've seen chatter online questioning my identity and culture. This is something I take very seriously, and for those who are asking — I'll reiterate my story, as I've done many times before. I was born in Boston and grew up spending time with my family between Massachusetts and Spain. My parents and sibling live in Spain and I chose to live here, in the USA."
HILARIA BALDWIN ISN'T AFRAID TO SHOW SOME SKIN — PREGNANT OR NOT! SEE HER SEXIEST PHOTOS
Following the incident, Hilaria's husband, Alec Baldwin, defended his wife and said "consider the source" when reading news on the internet.
Since then, the mom of five has tried to keep a low profile on Instagram and hasn't posted a photo since December 27.
However, a source exclusively told OK! that she is "secretly loving all this attention."
Article continues below advertisement
"It is usually her husband that claims he is the victim, locked up at home, not able to leave his apartment without the press following him. Now it's her time, and she is playing the part even better than him," the insider revealed. "Hilaria is now the center of attention and feels like she is a movie star. All the media coverage is bad, but she doesn't mind, the whole world is talking about her."
Despite the drama, it doesn't seem like Hilaria will be heading offline anytime soon. "She is shameless. Hilaria has big plans in 2021," another source told OK!. "Hilaria has always wanted to be famous. She is one of the most thirsty wives of a celebrity in the business. At red carpet events she seeks out the press and isn't shy about posting half-naked pictures on social media to get attention."
Page Six was the first to report the news about Billy's feelings toward Hilaria.