NEWS
Jason Aldean Hits Back at 'Dangerous' and 'Meritless' Claims After Being Accused of Releasing a Pro-Lynching Song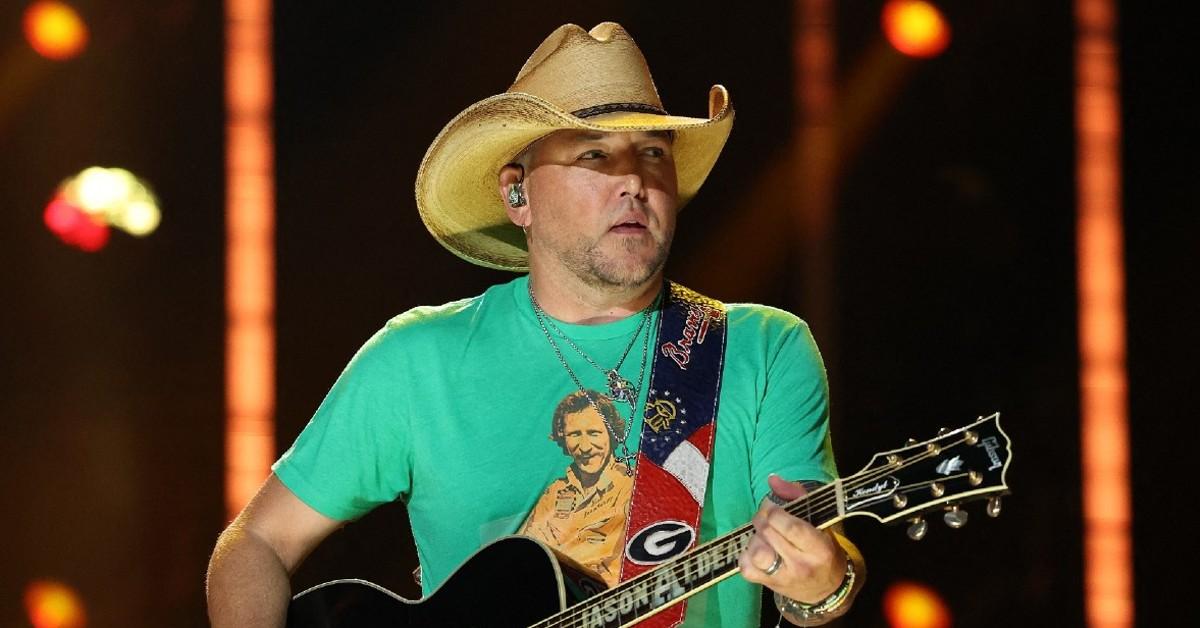 Jason Aldean was accused of being racist and pro-lynching after the release of his recent song "Try That in a Small Town." The country singer took to Instagram on Tuesday, July 18, to respond to the backlash.
Article continues below advertisement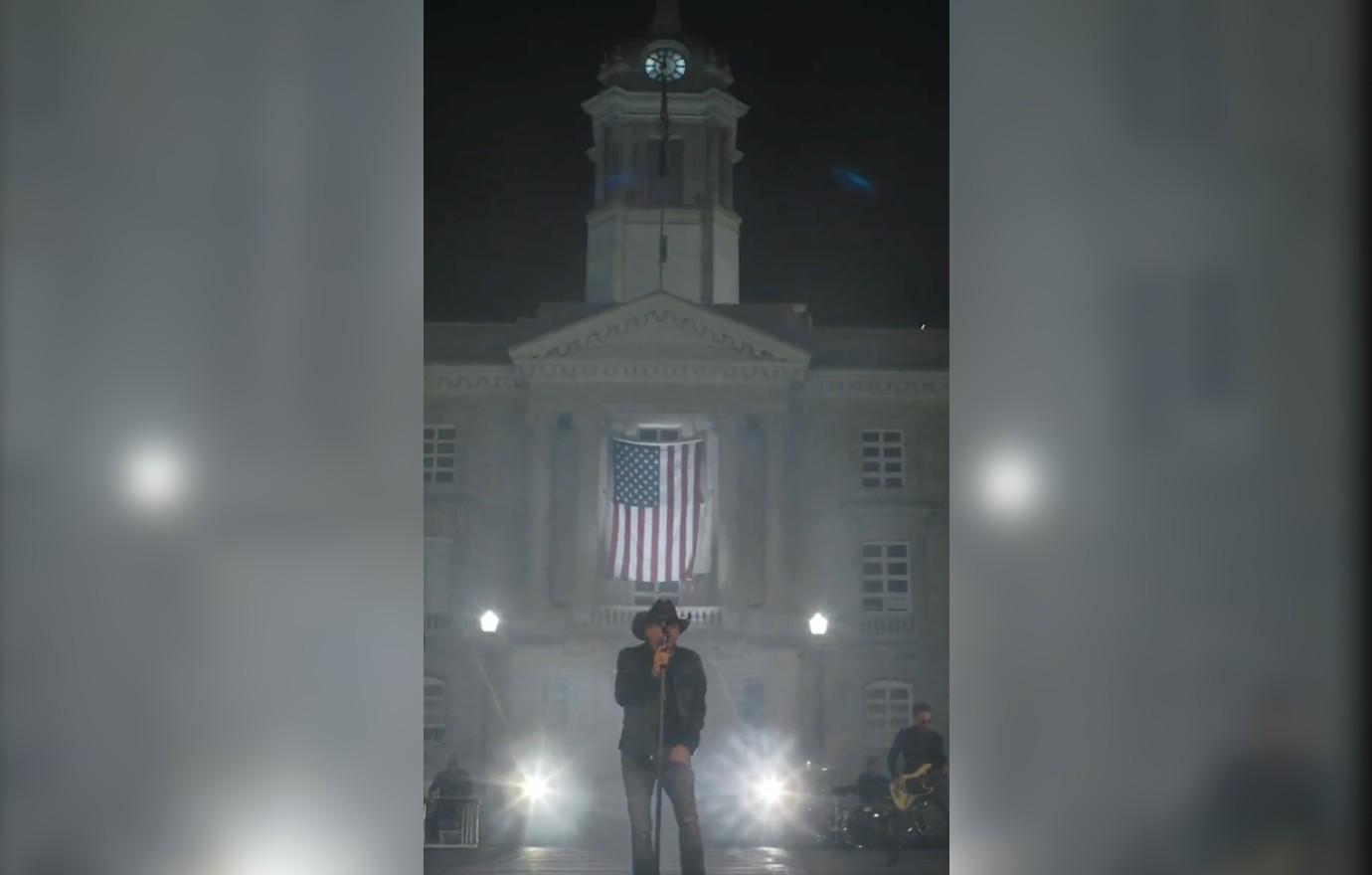 "In the past 24 hours I have been accused of releasing a pro-lynching song (a song that has been out since May) and was subject to the comparison that I (direct quote) was not too pleased with the nationwide BLM protesters," he wrote in a note shared to his Instagram Story.
"These references are not only meritless, but dangerous," he continued. "There is not a single lyric in the song that references race or points to it — and there isn't a single video clip that isn't real news footage — and while I can try to respect others to have their own interpretation of a song with music — this one goes too far."
Article continues below advertisement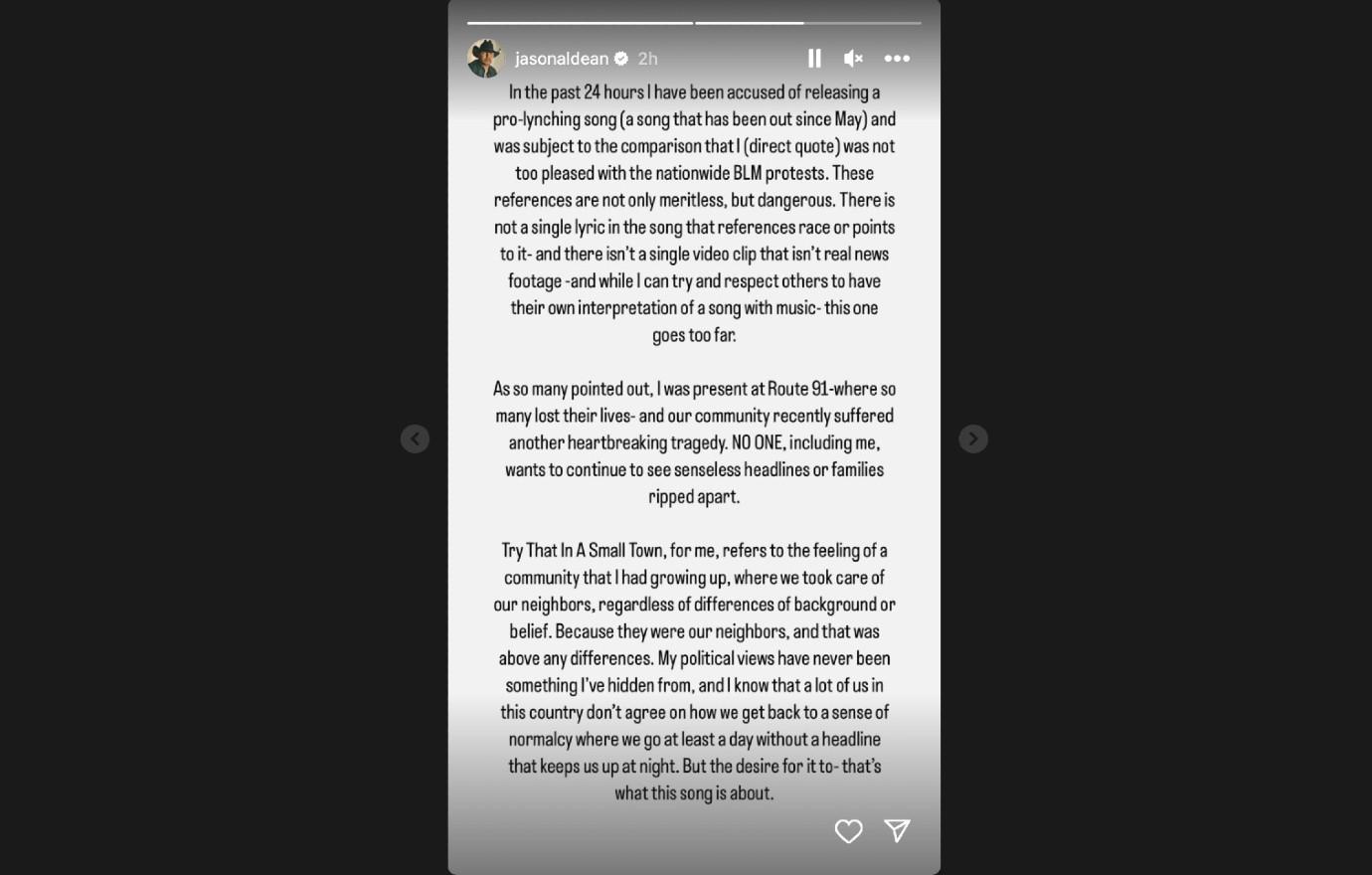 "Try That In A Small Town, for me, refers to the feeling of a community that I had growing up, where we took care of our neighbors, regardless of the differences of background or belief," he explained. "Because they were our neighbors, and that was above any differences."
"My political views have never been something I've hidden from, and I know that a lot of us in this country don't agree on how we get back to a sense of normalcy where we go at least a day without a headline that keeps us up at night. But the desire for it to — that's what this song is about," he concluded.
Article continues below advertisement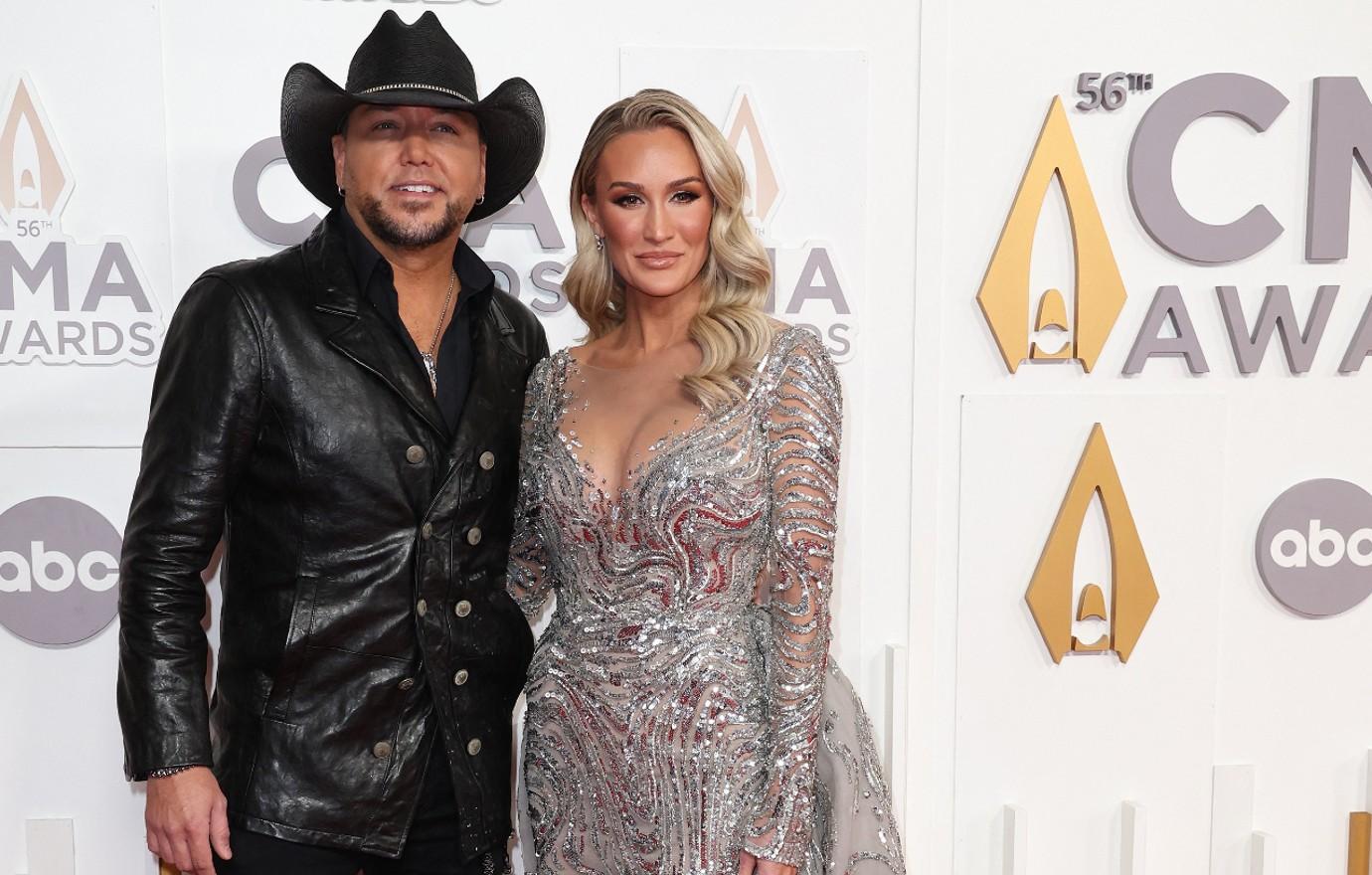 Aldean found himself in hot water this past week after the song went viral for its controversial lyrics that hint at the idea that citizens of a small town would "take care" of certain situations among themselves if someone was caught doing a number of things, including disrespecting a police officer or stepping on an American flag.
"Cuss out a cop, spit in his face / Stomp on the flag and light it up / Yeah, ya think you're tough, well, try that in a small town," the lyrics read in part. "See how far ya make it down the road / Around here, we take care of our own / You cross that line, it won't take long."
Article continues below advertisement
Never miss a story — sign up for the OK! newsletter to stay up-to-date on the best of what OK! has to offer. It's gossip too good to wait for!
Aside from the lyrics that could be interpreted as implying violence, it was also pointed out that the music video was shot in front of a famed Tennessee courthouse where 18-year-old African American man Henry Choate was lynched in 1927.
Aldean did not reference the location of the music video in his statement.