PHOTOS
Jessica Simpson Flaunts Toned Arms In One-Shoulder Dress As Friends Continue To Worry About Her Dramatic Weight Loss: Photos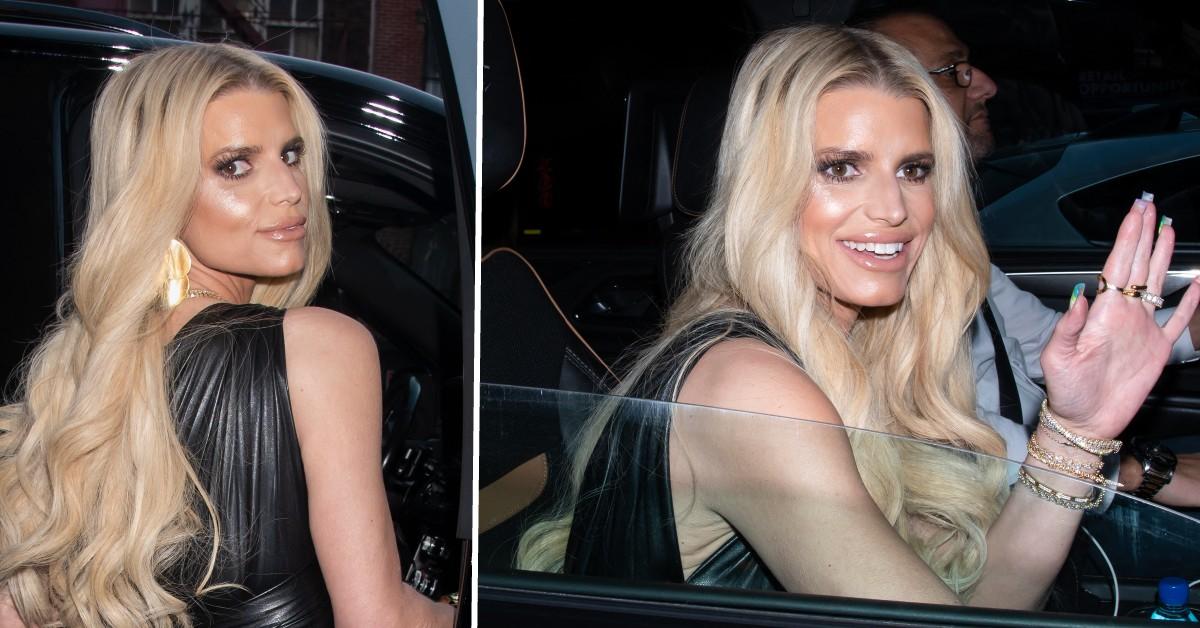 Though Jessica Simpson's inner circle is allegedly concerned about her weight loss, the singer has been proudly strutting her stuff on the sidewalks of the Big Apple during her recent trip to NYC.
On Wednesday, April 12, the mom-of-three stopped traffic in a black floor-length one-shoulder gown, which accentuated her strong arms.
Article continues below advertisement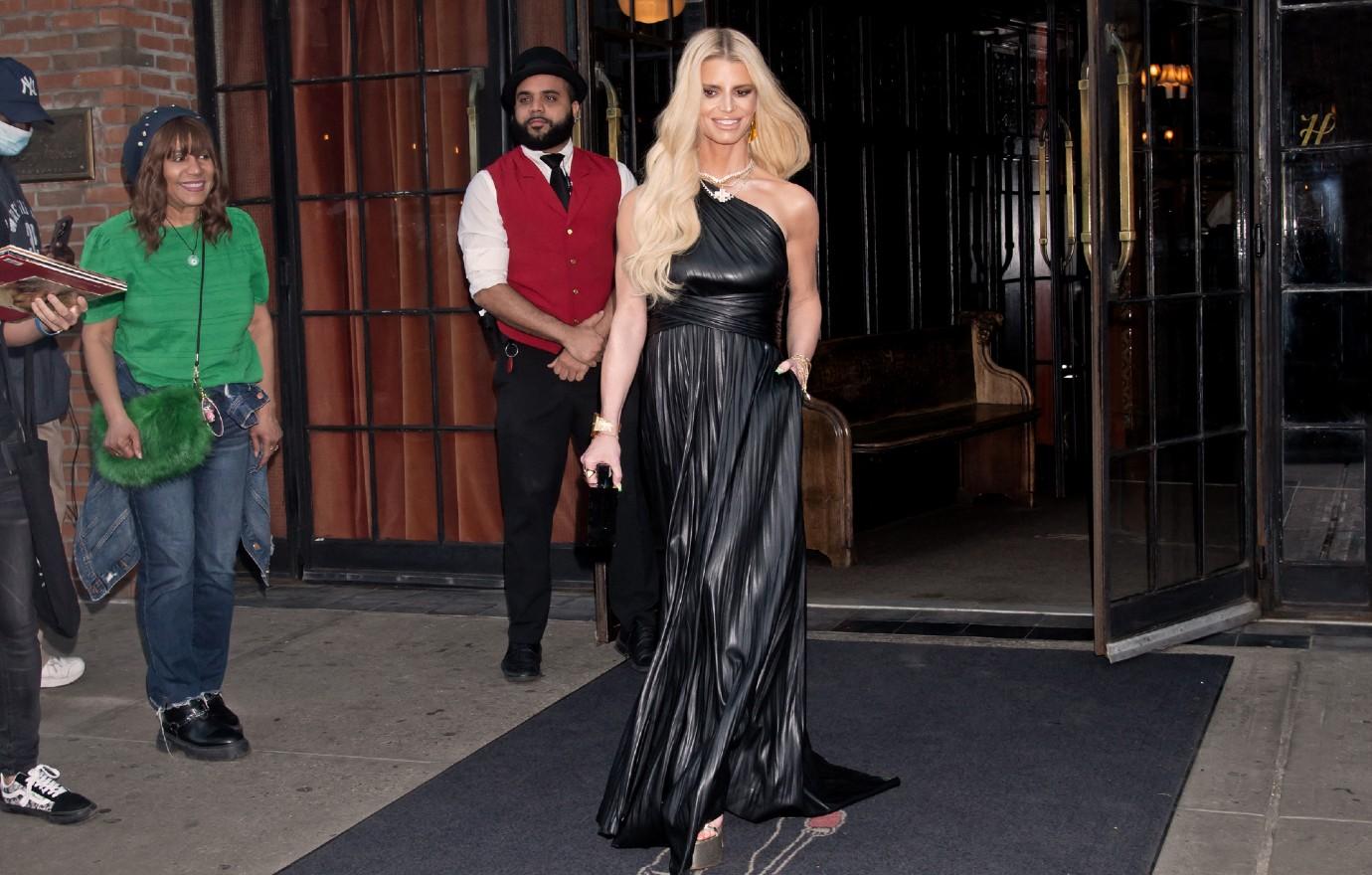 The former reality star, 42, styled her signature long blonde locks in loose waves and rocked glam makeup for the night out.
Simpson's Manahttan appearance comes amid her body overhaul, something that has friends "extremely worried," an insider previously disclosed to Radar.
Article continues below advertisement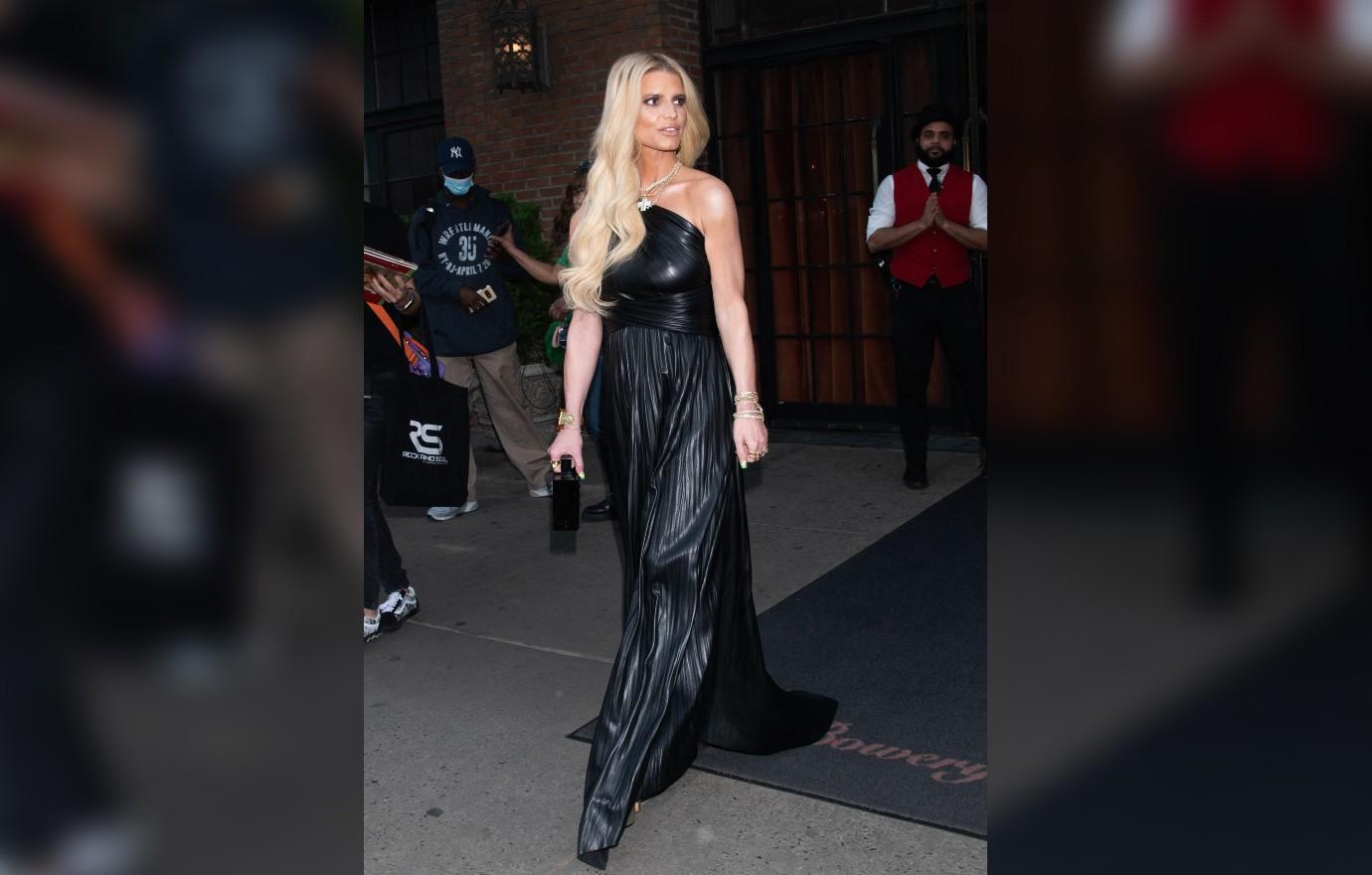 "Her clothes hang off her and her cheeks are sunken. She doesn't even look like herself anymore," the source noted of her weight loss. "Jessica's naturally curvy. It doesn't seem healthy for her to be so thin."
Simpson seems to be aware of her shrinking frame, revealing in January that she fits into her eight grade cheerleading jacket she happened to find in her closet.
Article continues below advertisement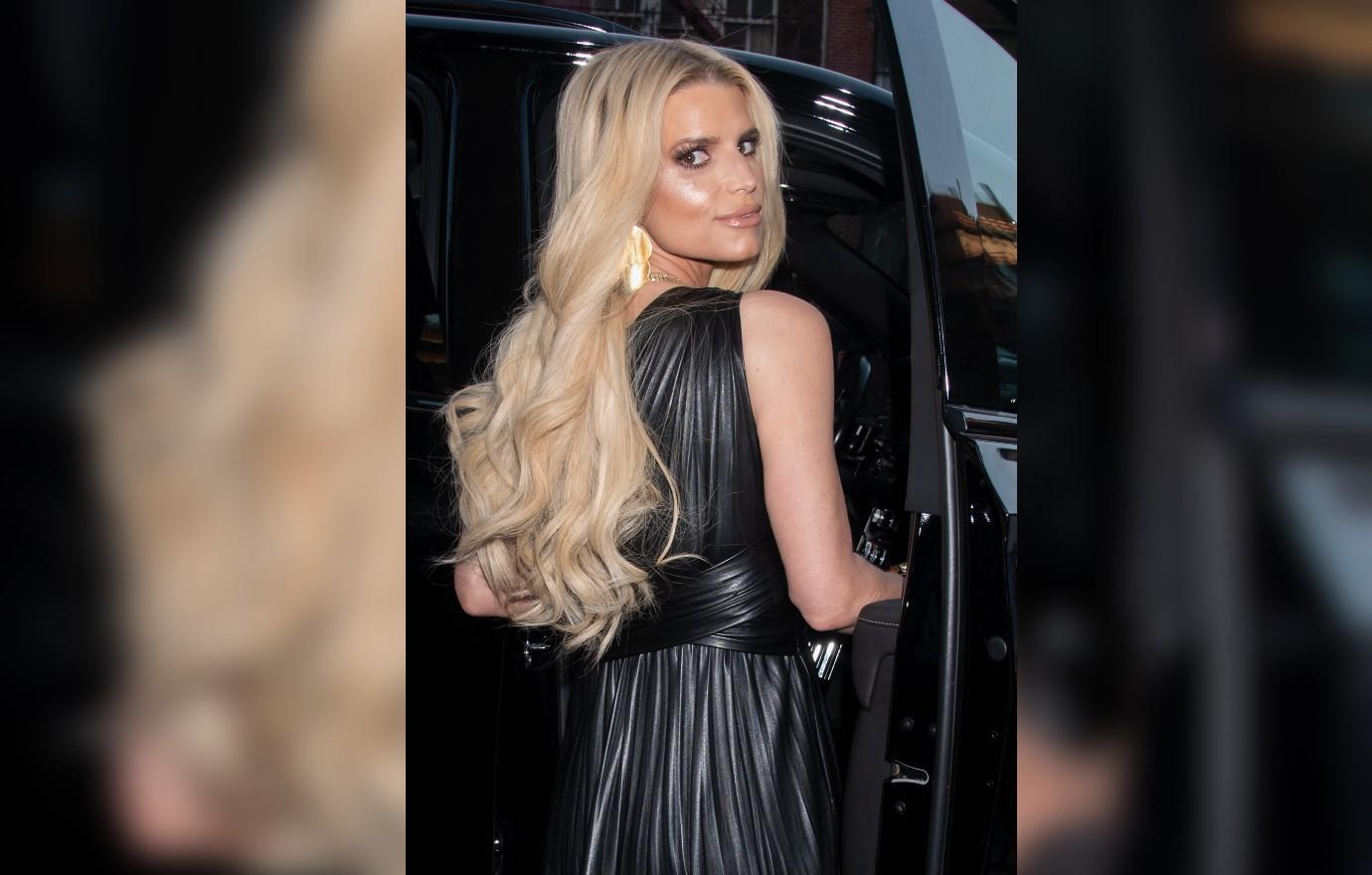 Fans have also taken notice of her changing looks, often leaving comments on social media — some of which are more rude than helpful.
Being body-shamed is nothing new for the fashion designer, who faced scrutiny due to her yo-yoing weight over the years. Simpson even discussed the hardships in her memoir, Open Book, recalling how a music exec encouraged her to take weight loss pills when she was just 17 years old.
Article continues below advertisement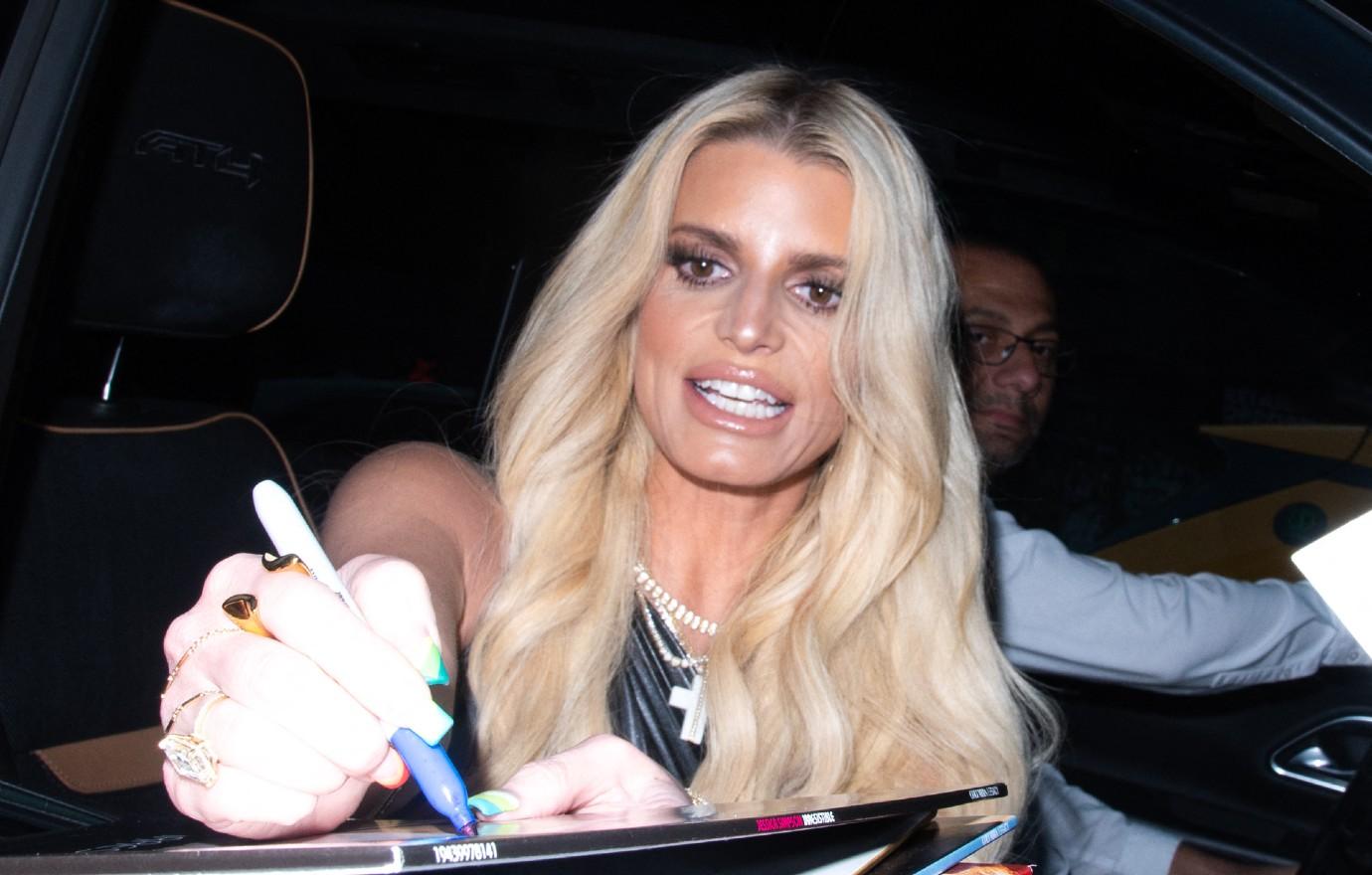 "There is a wonderful movement for body positivity now and the response to that portion of my story has been overwhelmingly supportive," she shared in an interview. "I don't think people always realized that there was a human being, a beating heart and working eyes with actual feelings behind those headlines and that words can hurt and stay with you for a lifetime."
Article continues below advertisement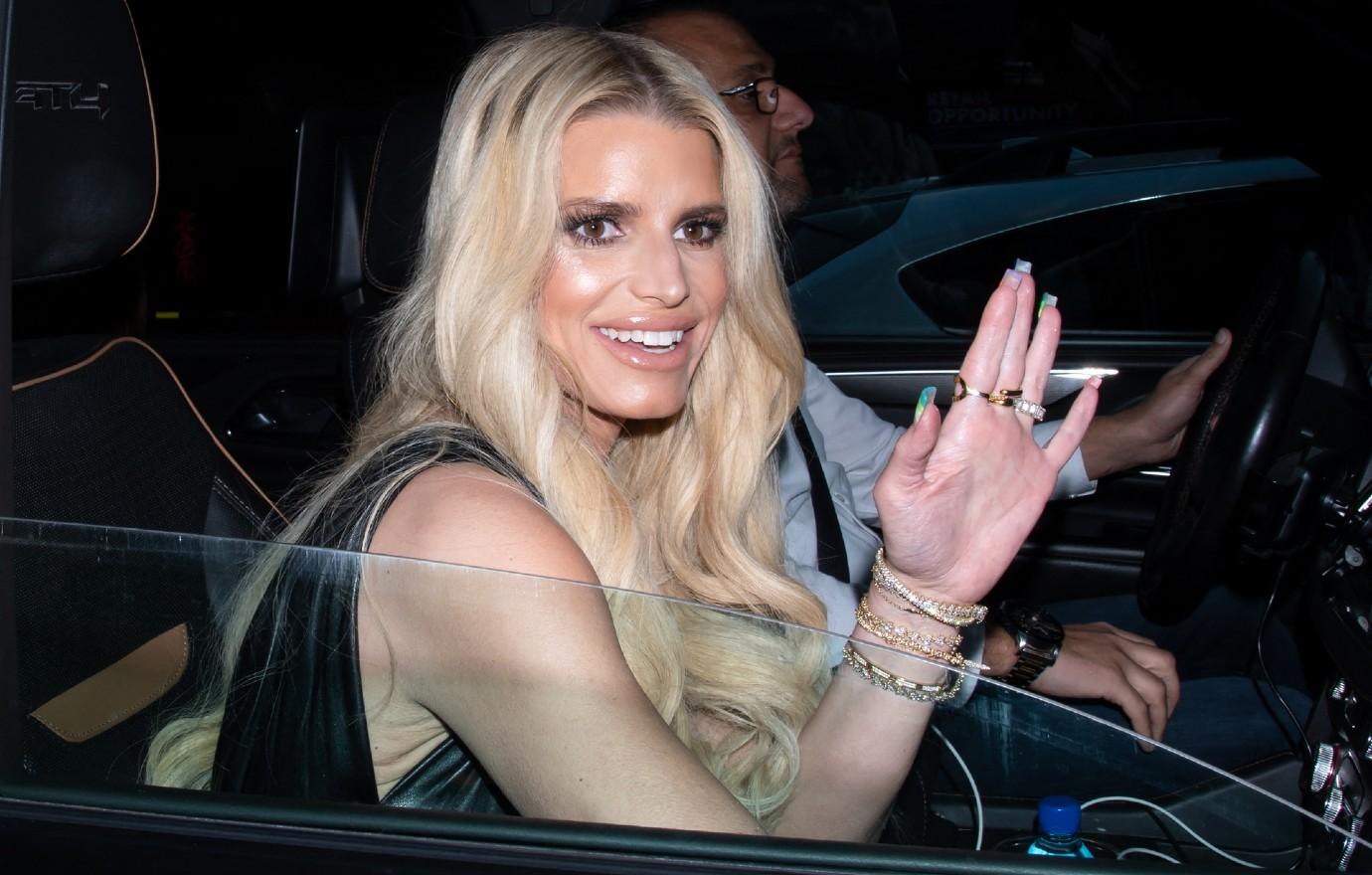 "People really like to talk about me," she added. "I've been criticized, and it hurts, but I've been every weight and I've been proud of it."
That being said, the constant chatter over her appearance did come with one benefit: it spurred her to launch her own clothing line, The Jessica Simpson Collection.
Said the blonde beauty, "I decided, 'OK, everybody is going to talk about my weight all the time, I might as well make money off of it and turn it into a business of selling clothes and acceptance."